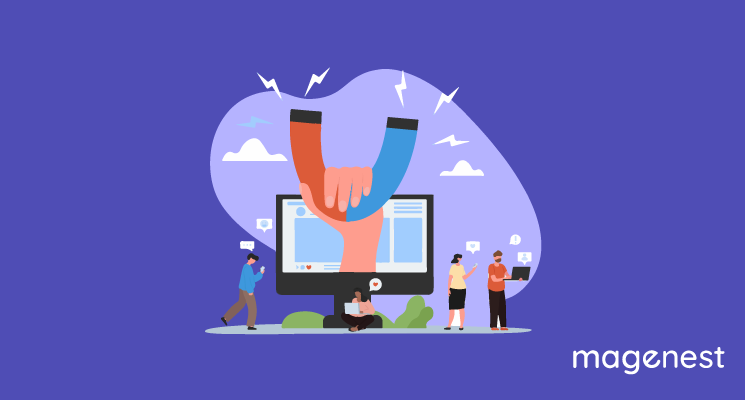 The cost of gaining new customers has climbed by 60% in recent years. Customers are becoming more distrustful of brands and marketing is becoming more expensive.
You're not alone if you're looking for ways to improve your customer acquisition. Two of the most commonly cited marketing priorities among firms are reducing customer acquisition costs and proving the ROI of marketing efforts.
You'll discover the basics of customer acquisition, how to calculate the cost of acquiring new customers, and how to develop the customer acquisition strategy. You'll be able to create an acquisition strategy that is so flexible that it can withstand the test of time and changing trends at the end.
What is Customer Acquisition?
Simply put, customer acquisition is the process of gaining new customers or persuading people to buy your products. It's a way for convincing customers to move down the marketing funnel, from brand awareness to purchase decisions.
Acquiring new consumers helps a company convert leads, increase sales, and grow. The end goal of this process is to develop a systematic, long-term acquisition strategy that can adapt to changing trends and environments. Once the customer acquisition process is complete, it then hands itself to customer retention & re-acquisition.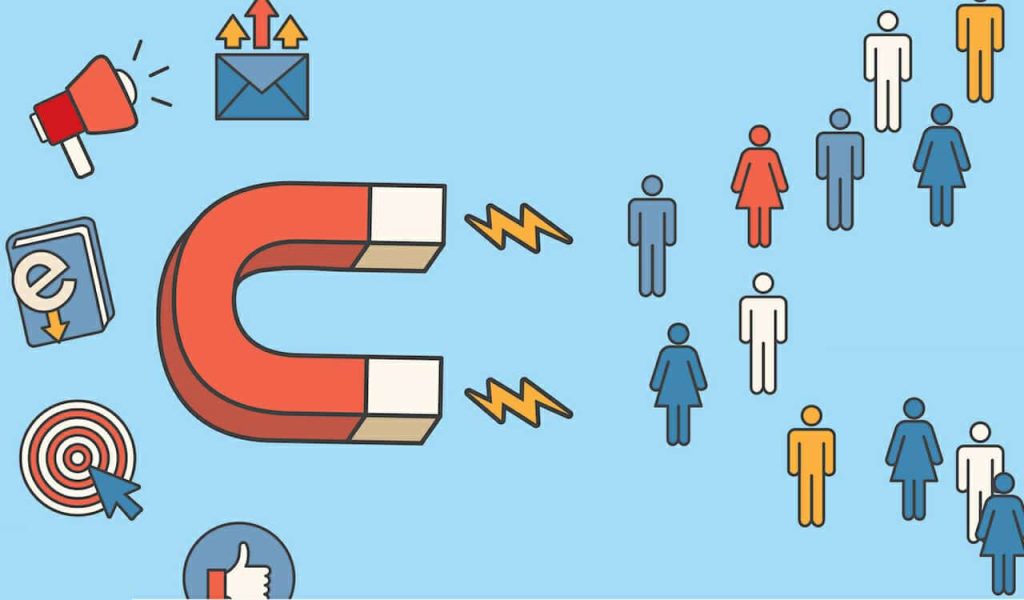 Exposure is the initial step in the process. You may run an awareness campaign to encourage your target audience to learn more about your brand for this step. After the campaign, a portion of your audience will visit your website.
Let's imagine one of these people is interested in learning more about the products and services offered on your website, as well as learning more about your company. They might buy something or give you their email address so you can send them your newsletter or special deals, and they'll join your customer base. You now have information on that person and can market to them in the future. You've acquired them as a customer, or at the very least as a lead.
How Important is Customer Acquisition?
Companies collect large amounts of data about their prospects through digital technologies, both online and offline, and employ various tactics to just getting their attention. Brands meet the needs, wants, and expectations of people in order to capture their attention and urge them to become customers. As a result, businesses get more people's love and trust, as well as more devoted customers.
To find new customers who will engage with their business, companies use powerful advertising channels such as social media, paid advertising, email marketing, referral programs, and SEO. They utilize a variety of marketing strategies to promote the company's growth, sales, and profitability.
So, these are the advantages of customer acquisition: increased revenue; improved brand recognition; company expansion; new investors, influencers, and partners involved; company empowered to convert new customers systematically; potential to develop business;
In short, customer acquisition is very important if you want to expand your company.
How to Measure Customer Acquisition Cost (CAC)?
You must evaluate your current acquisition strategy in order to develop a long-term acquisition strategy. Measuring cost is a good place to start.
The cost of acquiring a new customer is referred to as customer acquisition cost (CAC). It is an important metric for companies and organizations when determining how much value customers contribute to their businesses. Advertising, numerous events, marketing charges, bonuses, and commissions are all included in this cost.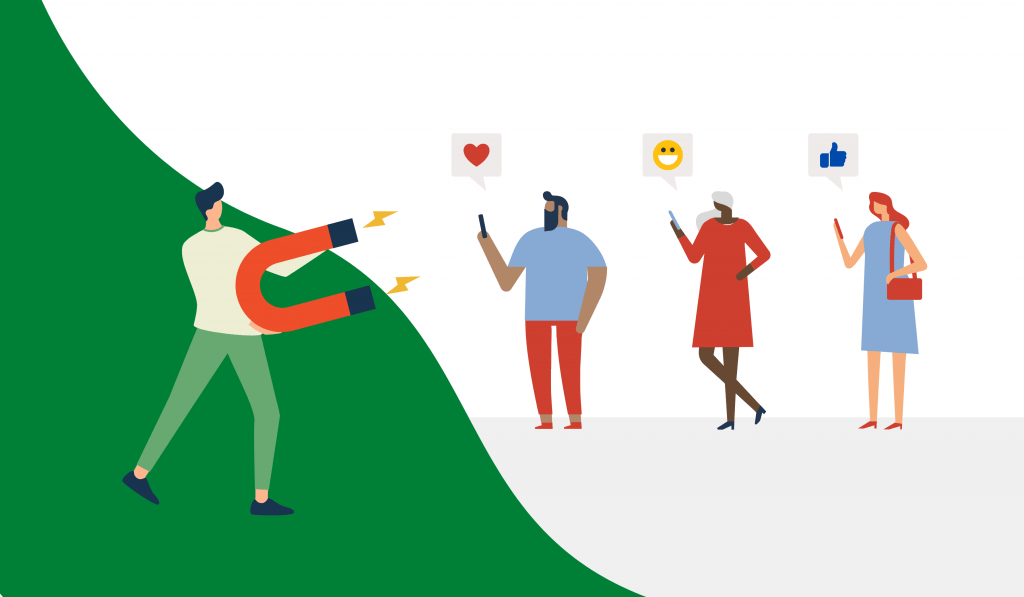 CAC is important since it allows you to calculate your return on investment. Successful businesses want to lower this cost because it demonstrates the effectiveness of their sales, marketing, and customer service efforts. Furthermore, lowering this value allows your company to better allocate resources and earn more profit.
A formula for calculating CAC may be found below. To begin, establish the time ranges for which you will be evaluating. Second, add up all of your sales and marketing expenses. Finally, divide the total by the number of customers acquired over the specified time period.
CAC = $ total acquisition spend / # of customers acquired
It's critical to measure your CAC to see how effective your customer acquisition strategy is. Monitoring your advertising and discounting spending in relation to the number of new customers you're gaining is a good measure of how well these strategies are working with your target audience.
Minimizing your CAC while retaining the number of customers acquired is a smart strategy to grow sustainably, just like any other cost. Customer retention, believe it or not, is one of the most efficient strategies to reduce your CAC. This is because getting return consumers is more profitable than acquiring single-purchase customers on a regular basis.
What are the most common Customer Acquisition Techniques?
Many effective marketing techniques are available in today's world to facilitate the acquisition of new customers. So, let's go over the most effective ways of attracting new customers.
Video marketing
More than 80% of people want to watch more videos from businesses as researched. Videos provide a lot of benefits for businesses because they are visually appealing and stimulate customers to interact with the brand. Furthermore, videos improve social shares, increase conversions and sales, and influence buyer decisions, among many other things.
Subscription form
Subscription forms are frequently used by brands to generate leads and lawfully collect subscribers' personal information such as name and email address. They can be found on a website or a blog and allow visitors to fill out a form with personal information. They will be able to receive the most recent updates from the brand in newsletters as a result of this. Subscribers who agree to receive emails from your company are likely to be interested in your products or services.
Co-branded products
This technique entails two companies working together to create a product or piece of content and promote it through multiple marketing channels. It can be presented as a blog post, a video, a new product, an app, and more. Co-branding allows businesses to access new audiences, generate leads, and increase brand awareness.
Contests and giveaways
Consider holding giveaways to raise your social media presence and engagement metrics. You may reach a larger audience and gain new customers in the future by customizing a unique giveaway or contest. To make your brand more recognizable, run a giveaway on your most popular social media channels and define the criteria, which include tags, comments, shares, and likes.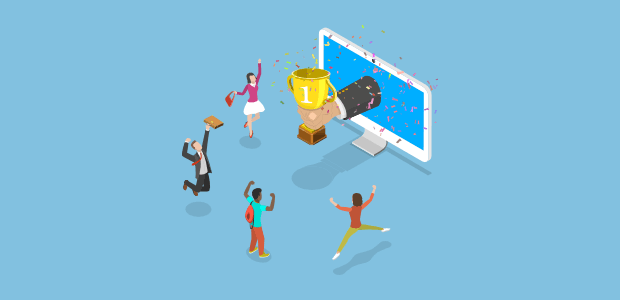 Informative and educational blog posts
One of the simplest ways to gain new consumers is through content marketing. Although creating high-quality articles can be difficult, it allows your leads to make informed selections. You'll acquire their trust and loyalty as a result. Besides, interesting, valuable, engaging, and informative blog posts help drive conversions.
Influencer marketing
Even digital ads aren't keeping up with this type of marketing. Because a huge number of people listen to recommendations on social media, influencers can help you swiftly attract new buyers. Furthermore, when people see their opinion leaders in ads, on a brand's website, and so on, they begin to engage. Choose the influencers who can generate leads after you've decided on the channel. A step-by-step approach to developing your influencer marketing strategy may be found here.
SEO
This is one of the most important techniques for gaining new consumers. The strategy comprises optimizing the website in order to improve its search engine ranking. Because users are more likely to visit the five top websites on a search engine results page, optimizing your pages for both users and search robots is critical.
Referral programs
Any customer acquisition strategy must start with a referral program. To encourage your present consumers to recommend your products to their family, friends, or coworkers, give them discounts or a special reward.
Optimized landing pages
Make sure you have a good landing page with an eye-catching and convenient design, concise language, clear benefits of your products, photos, and a CTA button that helps conversions if you want to get more consumers.
Conversion rates can be improved by improving the aspects of your landing page. Because many consumers look for information on their smartphones, In addition, your website should be mobile-friendly.
When developing a landing page, remember to keep it basic, include your contact information, be consistent, and keep key content above the fold. It will assist you in increasing your conversion rates.
Paid ads
Many businesses can benefit from paid advertising. These advertisements provide your business instant visibility in search results, giving you the chance to reach a larger audience and gain new clients. Setting targeting parameters in paid advertising allows you to manage who sees your ads on social media.
Web push notifications
These instant messages provide you with a great opportunity to communicate with your most important audience - site visitors. You can use them for onboarding to inform leads about the benefits of registering with your website, to keep them up to date on your latest news, events, new goods, features, and releases, and to provide special offers, ...
Chatbots
Despite the fact that you may have heard that chatbots are largely used for chatting apps, some businesses employ them for landing pages. Chatbots assist visitors in quickly gathering information about a product, acting as a support service, and guiding them through a large amount of data, ...
How to Develop Customer Acquisition Strategy?
If you want to get new customers, let's dive into several steps:
#1 Identify your ideal customer
It's important to obtain personal information from your target audiences in order to approach them. To keep this information organized, consider creating a buyer persona. Ask yourself questions to assist you to understand your customers' goals, pain points, and interests, for example.
#2 Set your goals
You can set your goals once you've identified your ideal customer persona. This will assist you in developing a customer acquisition strategy and use various marketing techniques to achieve your primary objective. Define your revenue expectations as well to evaluate if your company can reach them.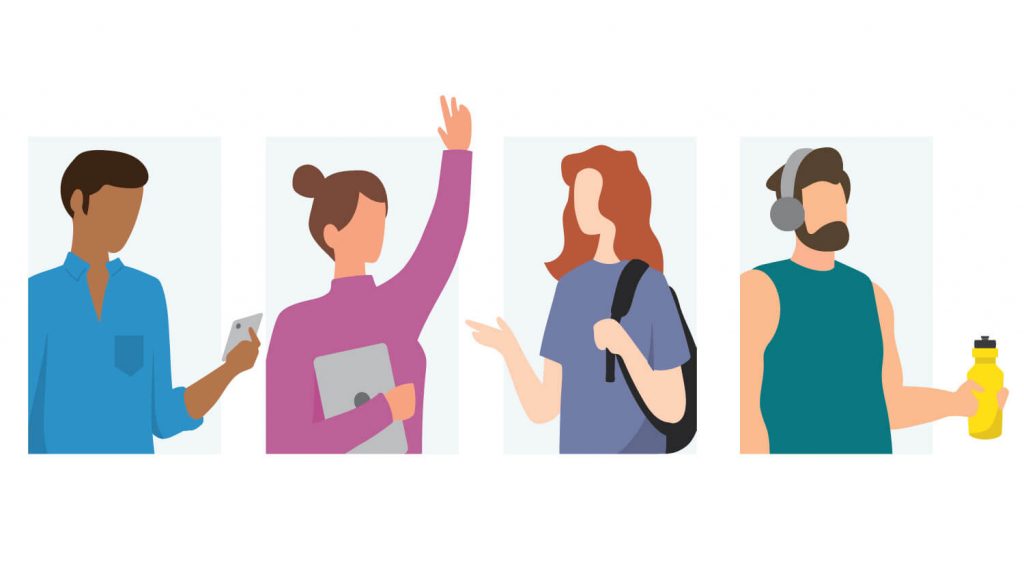 #3 Select a suitable acquisition channel
You can "meet" your new customers everywhere, whether it's on social media or through an organic search. Remember that buyer personas can help you identify the most effective channels.
The first step is to figure out where your personas spend their time and then reach out to them through those channels. Second, do an experiment by formulating a hypothesis regarding the most widely used communication channels that yield the highest return on investment. You can decide where to run campaigns and how to spend money once you've measured their performance.
#4 Create a unique strategy for each of your channels
Pay attention to the content your customers interact with, their preferred social media channels, and the information your competitors provide,... Keep in mind that getting to each channel is pointless as it will cost you a lot of money.
#5 Communicate with your audience
You must establish communication with customers in order to optimize the customer acquisition process. Customer surveys, interviews, social media posts, and online articles are all fantastic ways to communicate with them. With their assistance, you may identify the holes in your customer acquisition strategies. Maintain contact with your customers to learn what they expect from you.
Analyze your strategy and make changes if necessary. To have a better understanding of your company's performance, consider using analytics. The customer acquisition process can be influenced by a number of things. As a result, it's important to be conscious of them. Analytics may assist you to learn where your customers buy your items, where they live, how they learned about your company, and more.
Wrapping up
It's not only about obtaining new consumers when it comes to smart customer acquisition. It's also about potential customers who will stay with you for a long time.
Companies may grow by using appropriate customer acquisition tactics, and targeted customer acquisition programs can help them gain the right customers at a low cost.
The definition of the term, acquisition channels, and ways to measure customer acquisition have been covered in this article. The strategies, tips, and techniques listed above can help design a smart acquisition strategy that will entice buyers and keep them engaged long enough for them to become repeat customers.