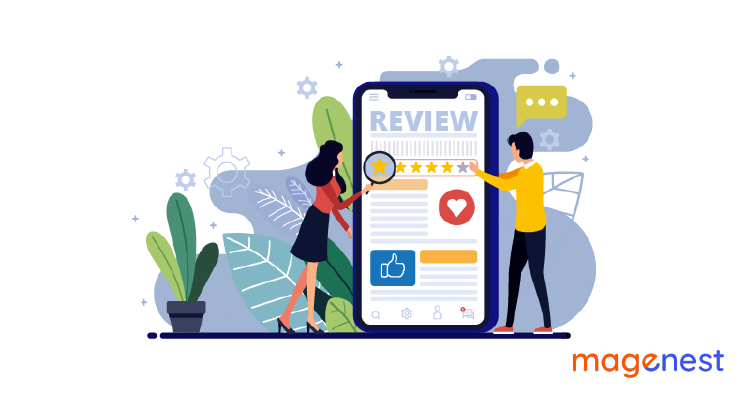 Whether your business is an offline-based one or the opposite, paying attention to customer reviews will help build up your brand.
Products or services are based on customers' needs. Improving customer experience is an everyday effort. To make that work, listening to what your customers have to say about your brand is obvious.
This article is to introduce to you 9 customer reviews platforms and why they are good for your business. You might want to take a look at them and try them later.
Why Do You Need a customer reviews platform?
Even though the core reason you need a review from your customer is to improve your business. The benefit of customer reviews isn't just that.
They help you in increasing the brand's awareness and visibility. They also eliminate the anxiety when a customer is making an online purchase decision. Last but not least, they make customers think you care about them.
But, how to get feedback effectively when you can't personally ask every single customer. Therefore, having a customer reviews platform ready for your clients whenever possible is the first step before you display reviews on your website as trusted testimonials.
9 Customer reviews platforms to use for your business
Depends on what kind of business you're running, you can choose one or more customer reviews platforms below that suit it best.
1. Writing Reviews On Google
Over the past years, Google has been the fastest-growing review site to be used by almost every business out there. Google reviews can give businesses big credibility without making them break their budget. The accessibility to Google review is also a big plus. Customers can review without having to download an app.
On Google, positive reviews have amazing power. The power to influence a business put it on top of the search engines and bring more future customers. We don't need to prove the relation between Google and SEO, right?
Taking advantage of Google reviews and add it to the list of customer reviews platform today!
2. Facebook Review Section
Facebook isn't behind the game when adding ratings and reviews features for business pages. Most businesses will own a Facebook page making it easy to find one on social media to see how it is before going to the real place.
The benefit of using the Facebook review section as a customer reviews platform is out of the question. With its popularity for being the number one social media platform, it could be accessed by a large crowd. This gives your business great visibility and helps you obtain a big number of reviews in a short time.
You may think Facebook reviews are not in favor of search engines, but they are. All reviews and ratings of your business online contribute towards your ranking on search engines. You never have to worry about it with the Facebook review section. You can add it to your list of customer reviews platforms now.
Should something bad happens, like a customer gave you a good review content but then mistakenly rated you a 2-star or so, you can hide those unwanted reviews.
>>>> Read more:
3. Turn Emails Into A Customer Reviews Platform
Email might be the fastest and most effective way to request a testimonial. No, we're not telling you to send an email asking your customer to write a 500-word review. We're talking about making an email and review platform into one by embedding a form into your email.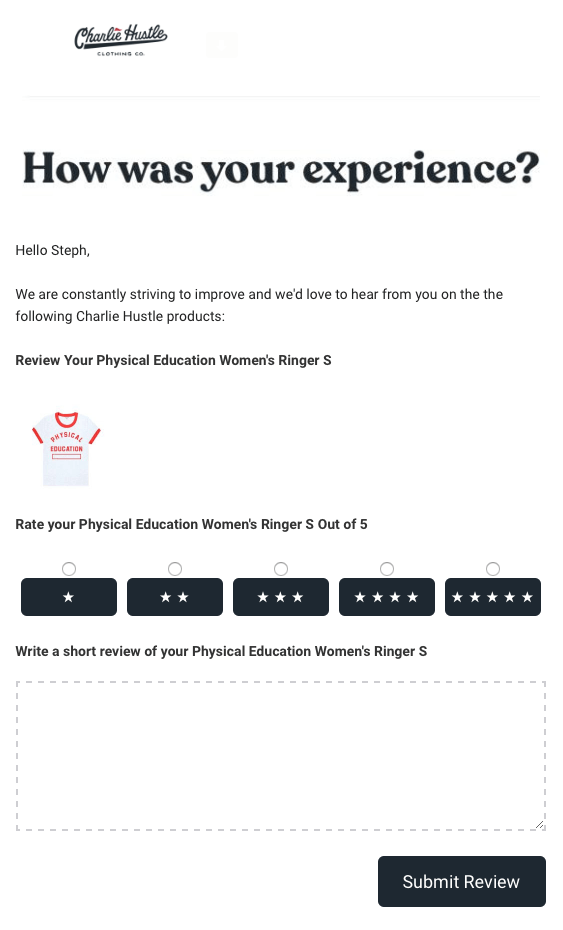 Presenting a form within the email itself can eliminate the need for a landing page. Successful review requests are all about making things easy, isn't it?
Thinking about some people who finally decided to subscribe to your business website, isn't it time to have an automatic customer reviews platform integrated email to them for feedback?
4. Survey Form As A Customer Reviews Platform
You can use it free with Google form or go further with a paid plan from SurveyMonkey. Free or not, these two examples of the survey can work well to get customer reviews for you.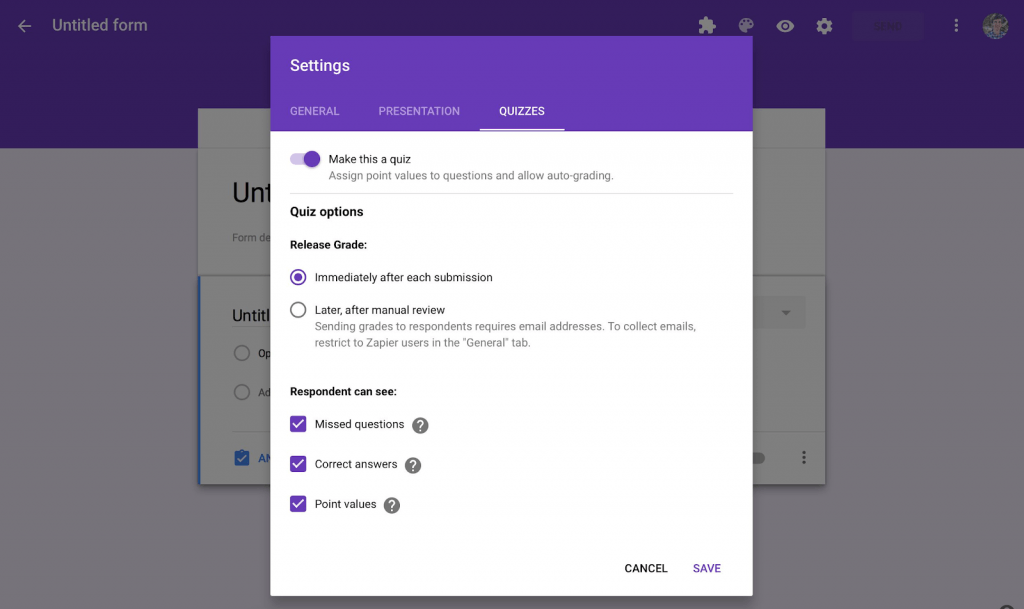 The best benefit is that it is a ready-made layout so you only need to input your questions. Then, link the finished form in emails or popups or anywhere you interact with your customers. This will save you so much time as well as give you more space to ask questions that require more in-depth answers.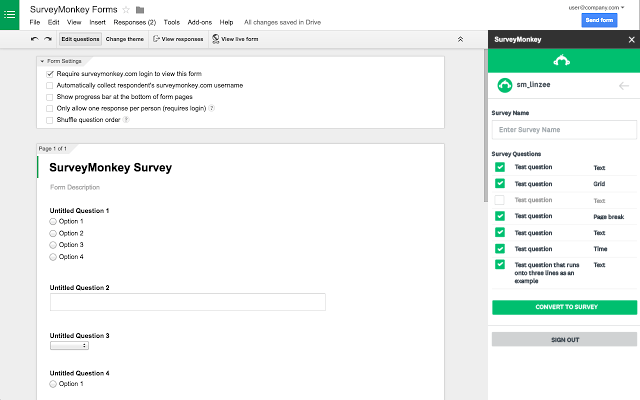 5. Tripadvisor Review Site
The travel and tourism industry contributes a great deal to every nation's economy. And TripAdvisor plays an enormous role in assisting people to make travel purchasing decisions.
Nobody travels without consulting Tripadvisor first. It's like a Google but exclusively for tourism. If your business is more about travel and tourism. Customer reviews are the essence of TripAdvisor and should be considered by you to collect feedback from customers. It should even be included in your marketing plan.
Anyone can sign up and post a TripAdvisor review from anywhere. The reviews are on there forever just like your digital footprint that everyone will see. TripAdvisor is also 100% mobile-friendly, so those cellphone-preferred customers of yours can't complain.
Apart from its online reviews, TripAdvisor does have several online forums where consumers can discuss, ask questions, and voice out their issues. Basically, like another form of customer feedback. You still can use them as reviews and showcase them on your platforms as testimonials. Remember to ask for permission before taking them.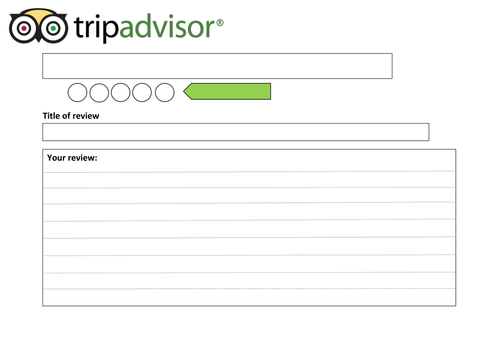 6. Yelp Review Site
This is for every service or product-based kind of business such as restaurants, lawyers, consultants, or even contractors. Please remember before you can do anything on Yelp, you need to register your business first. This will give you access to the review management and closely monitor your reviews.
Although the policy directly states not to ask customers to review your business to make the review process more natural and reliable. However, it doesn't hurt anyone to link your Yelp profile page in the newsletters or your other platforms. Then, people who feel like they want to give you a review, they don't have to go through so much trouble to find your Yelp review page.
Once you have your business listed there, you can start responding to your customers' reviews, uploading business photos, and tracking user views and leads. Yelp is known for being great with SEO, even if your business does not rank at the top, potential clients can still find your business on here.
7. Make Your Website Available For Reviews
This is a direct way to present a customer reviews platform so your customers can provide feedback when they visit your website.
Having a space dedicated to customer reviews right on a website might not be creatively outstanding but it still can prove its good use. You can add a topic as a post and ask your visitors to post their reviews as comments. Or, If your website is created on platforms like WordPress then you can use plugins to create a review section just like other review sites.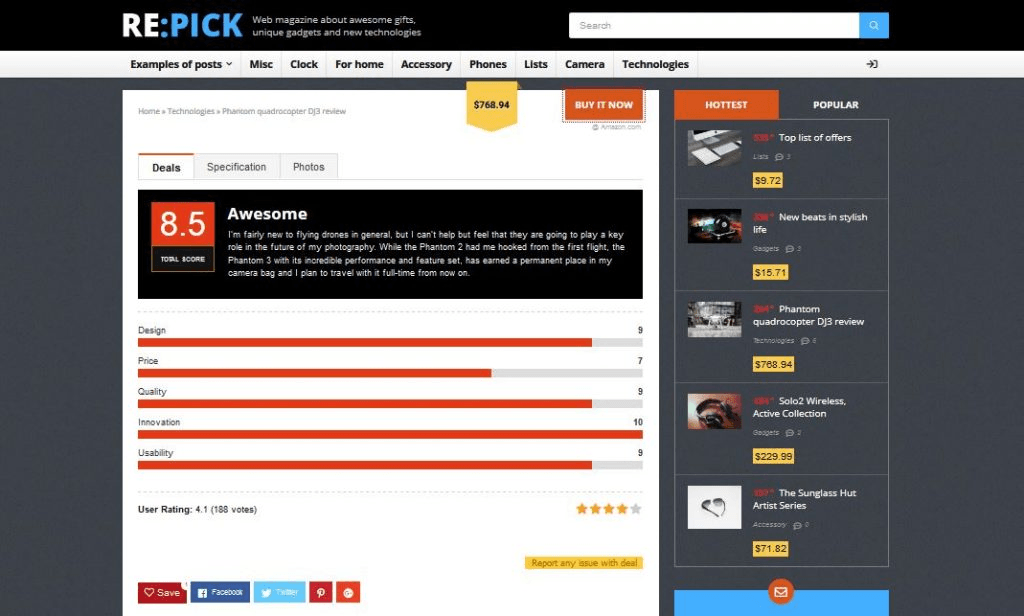 Having a review section right on the website help your clients save time from finding where to give their feedback. They can just stay on the website after they're done and continue to shop. If you intend to collect all reviews and post them on your website as social proof then having a review section next to the display of others' reviews can prompt customers to do the same.
8. Popup Reviews
Nowadays, it would be impossible to find a website that doesn't have a popup.
Popups have many usages, it can be used as navigator, to tell you the latest promotion codes. But not many people discover this side of a popup as a means to collect feedback when visitors browse your website.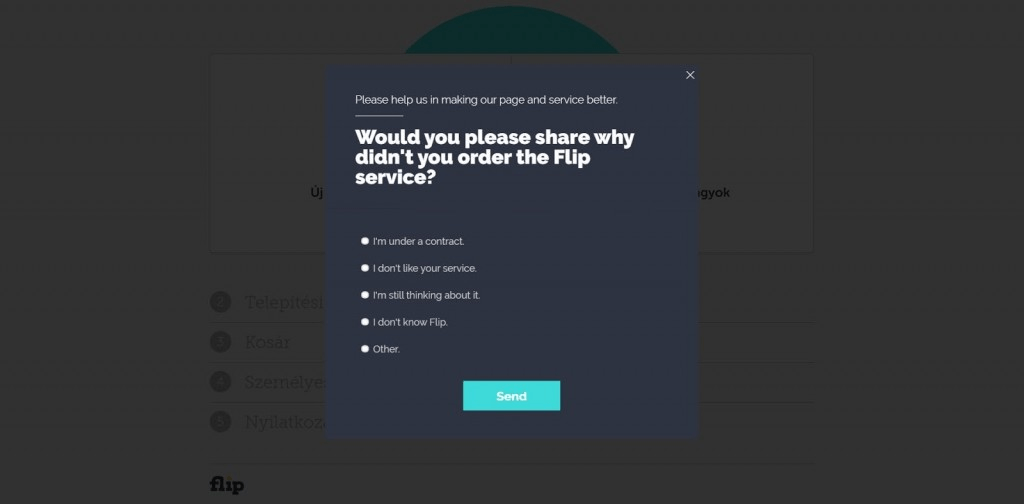 You can also save your clients time in providing feedback by asking their reviews with just one click. The template might be different much from Google ratings and reviews but your customers can do it right where they are on the site instead of going around to find them.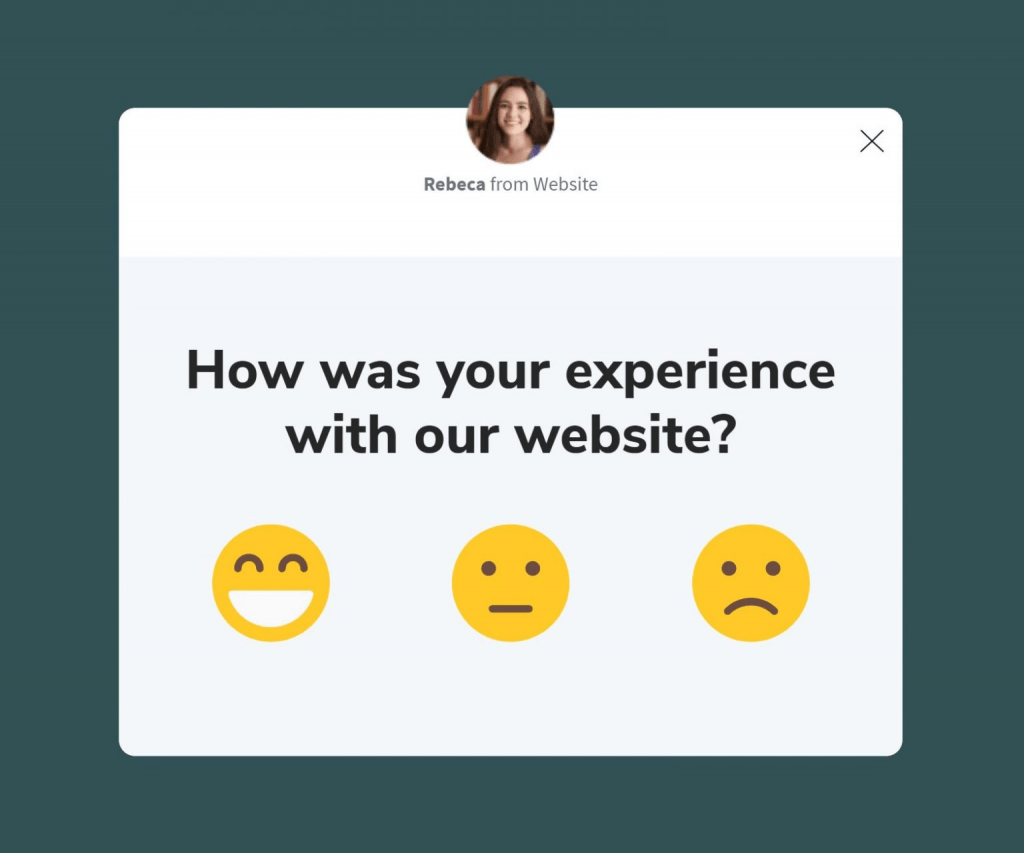 Besides using popup as a customer reviews platform to improve customer experience, you can also ask your customers almost anything that piques your curiosity and might give you an idea of developing your business.
9. Instant Review Notes At Store
When you eat at restaurants, do you often get asked for a review of the service you get by staff giving you a checklist? A brief moment to read through the shortlist and a few ticks, you already have delivered the message of how much you enjoyed the experience.
This might be an old-fashion way but it still does you wonder if executed properly. All you need is an elegantly designed piece of paper with a significant presence for your customers to read quickly and give out the feedback you need.
If your business requires a physical location as stores or showrooms, this template is for you. Customers can give you reviews right away, instead of waiting to log on the internet to access online reviews online. This works best if the review questions you use are short and brief.
When you should send the customer reviews platform?
Timing is everything. Nevertheless, there are certain things you need to take notes about when you should send the customer reviews platform to your customers.
Depending on which products or services you offer, it might take some time before you receive feedback. It's best to send a suitable customer reviews platform throughout the customer journey.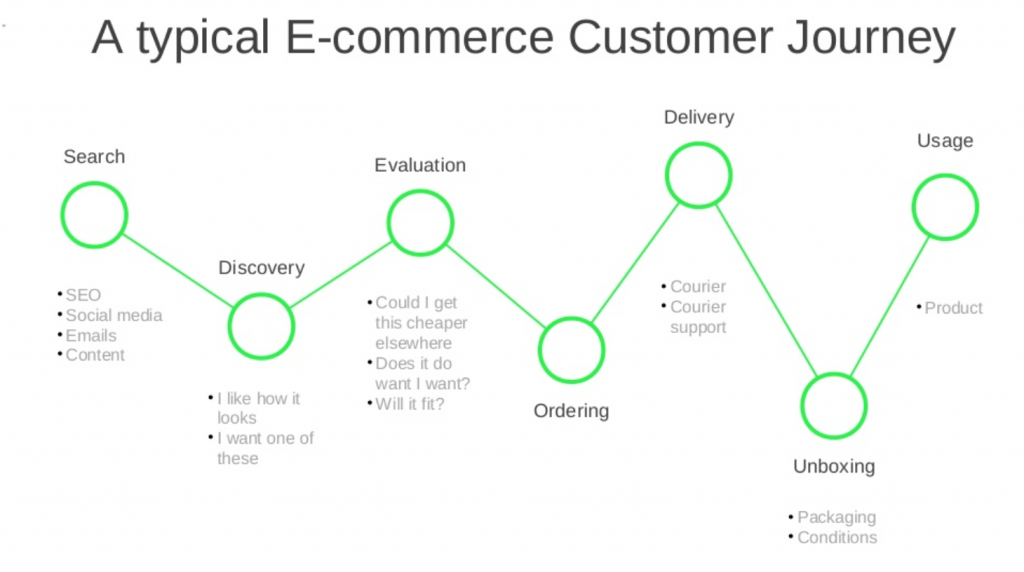 Conclusion
After you get the feedback from those customer reviews platforms, make sure to use them to their fullest potential.
Displaying the reviews on your social media can promote your products and drive more sales on your site. This will encourage visitors to trust your business. Including the existing reviews when you send newsletters that promote a specific item.
Positive reviews can help increase your sales and conversion rate as strongly as a powerful call-to-action.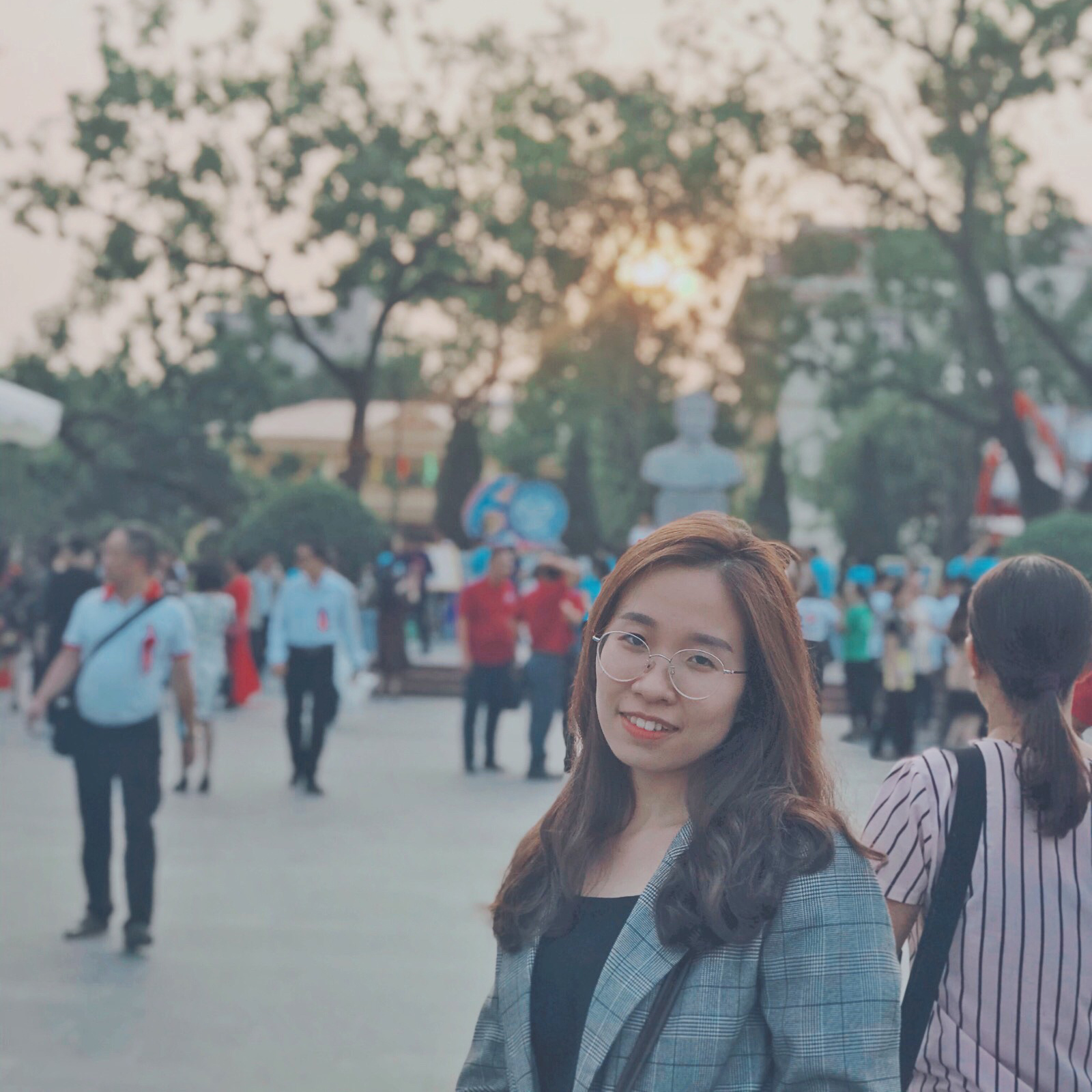 Marketing Executive | Content Manager