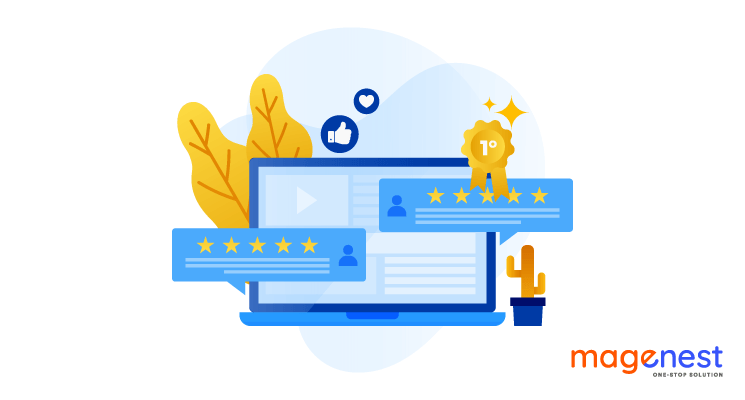 Reviews on your websites assure your prospects about the quality of your products and services. To display reviews on your website is, therefore, a very effective way to attract more customers. A lot of companies have seen the benefits that customer reviews bring and try to get ahead in the game.
The statistic shows that:
68% of consumers will leave a review if they have a chance to.
97% of people will read reviews.
Reading positive online reviews influence the buying decisions of 90% of buyers.
91% of people aged between 18 to 34 years old trust online reviews.
This article will show you how to display them on the site as well and why it is so important to do so.
Why should you display reviews on your website?
Many amazing business reviews have been collected by you over the years. What do you do with them now?
When it comes to business validation, positive customer reviews represent success and customer satisfaction. The second-best benefit of positive customer reviews? They're literally used as built-in marketing tools.
"Online reviews have been shown to impact 67.7% of purchasing decisions. (2015)."

– Forbes –
To display reviews on your business website is to boost your SEO and to grow credibility with potential customers who visit. Customers tend to believe and adjust their behaviors based on what other people are saying. If a restaurant has many 5-star reviews and is said to have good food and great service by many customers, others will want to check it out as well.
According to the Spiegel Research Center, displaying reviews leads to a stunning 350% boost in conversion rate. Displaying reviews on your website makes your credibility more solid and that means more revenue to come.
As for SEO matters, reviews can also help your website rank higher on Google search. The search engines love user-generated content, which might contain phrases and links that are associated with and specific to your business.
3 Ways to display reviews on websites
Social media has become a more interactive platform for customers to place their reviews. However, displaying reviews from only there may not be enough to influence your prospects. Reviews should be where customers directly shop the products so they can consult them instantly.
There are many ways you can go about displaying your business reviews, but here are some well-known methods we would like to share.
#1 Display Reviews of Your Customers by Yourself
You can save your customers from the hassle of submitting reviews by doing it yourself. Save the reviews from your customers and publish them right on your eCommerce website by having a post or a whole page for that. Customer details should be fully displayed alongside with their testimonial. It is a big plus in making the reviews look more real and credit-worthy.
#2 Display Reviews by Adding a Google Review Widget
Want to display reviews from Google on your website? If you create your website with WordPress, all you need to do is to add the widget to your sidebar. But if not, there is a way to embed these reviews directly from your business page.
Sign in to your business Google account and load your Google+ business page.
Click the share icon located on the right-hand corner at the bottom of the review.
Click the options arrow in the top right corner, then, choose "Embed Post" from this menu.
Copy the Header code.
Open your website's review page in your preferred editor style.
Paste the header code between the <head></head> HTML tags on this page.
Copy the Content code.
Paste this code where you want to display the reviews on your website.
#3 Embedding Facebook Reviews to Display Them on Your Website
Facebook makes it possible for businesses to embed reviews directly on the site. Here's how to do it:
Go to the Reviews tab on your Facebook business page.
Find the review you want to show on your site. Click on the three dots on the top-right corner and choose the option "Embed".
The code that you need to embed the review on your site will be showed. Copy that code and paste it to your CMS editor (WordPress, Squarespace, etc.) and paste the code where you think it should be on the website.
Reviews are part of the content of your website and it goes without saying that this kind of content also needs to be polished properly. Photo Reviews for Magento 2 is what you need to do the job. It encourages customers to interact more with your online store by allowing them to add photos in the feedback, brands can drive more sales and gain trust from user-generated content. Not to mention, it has a mobile-friendly design.
Where to display reviews on your website?
Bonus tips on where you should display reviews on the websites to optimize the benefit. It also helps with the look of your website.
The About Us page
The About Us Page is used to give the visitors helpful information that they need to know about the business. However, not many business owners think that the page can also be used to display reviews. Why exclude the amazing 5-star reviews you've worked so hard to earn at a significant place like this?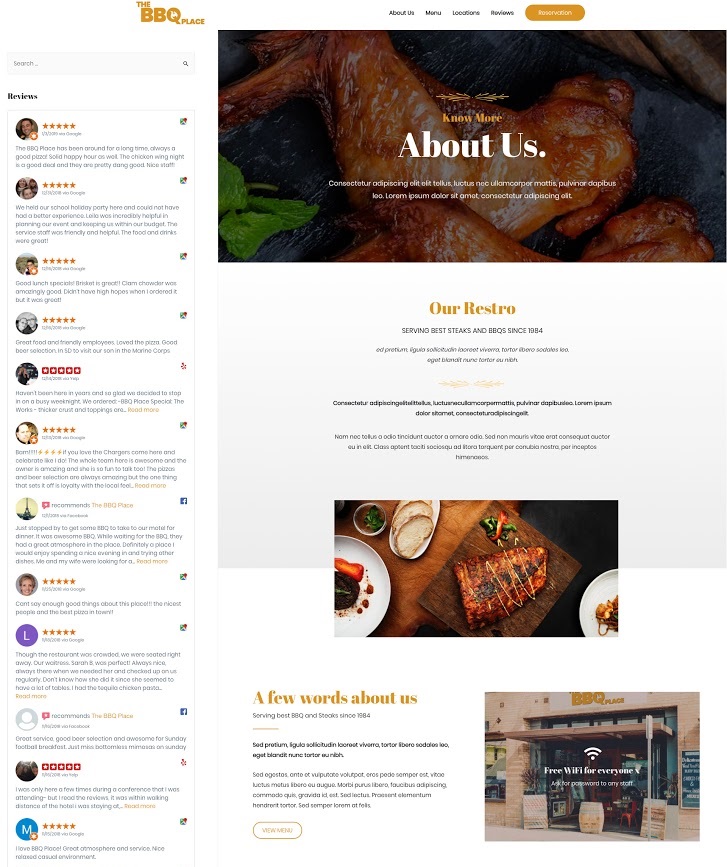 Embed a carousel with the 9 best on your homepage
One of the finest touch to display reviews on your website is to embed a reviews carousel on the home page. You can embed a carousel by using a collection shortcode. This will give a professional feel to customers as they checking out the reviews. It also saves you some space on your website.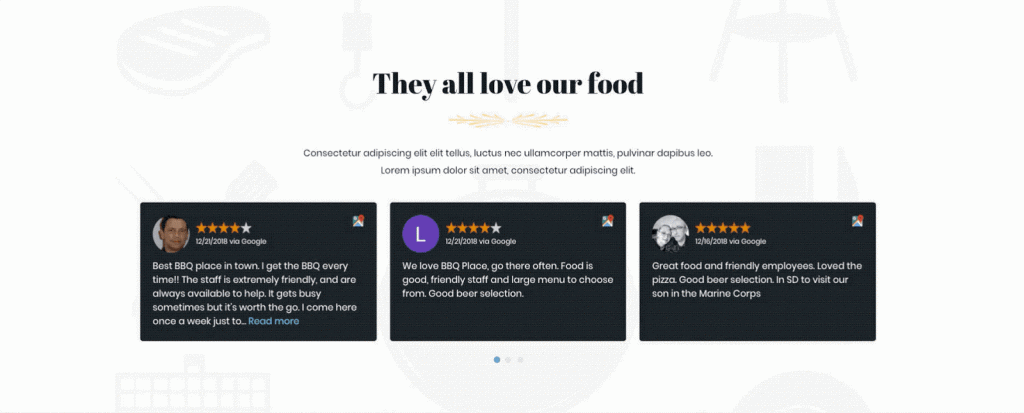 Display reviews on your menu, services page, or shop
Reviews are powerful proofs to convince people to use your business instead of other competitors. So why not put them in right where customers need them the most when they shop online? Your menu, item list, etc.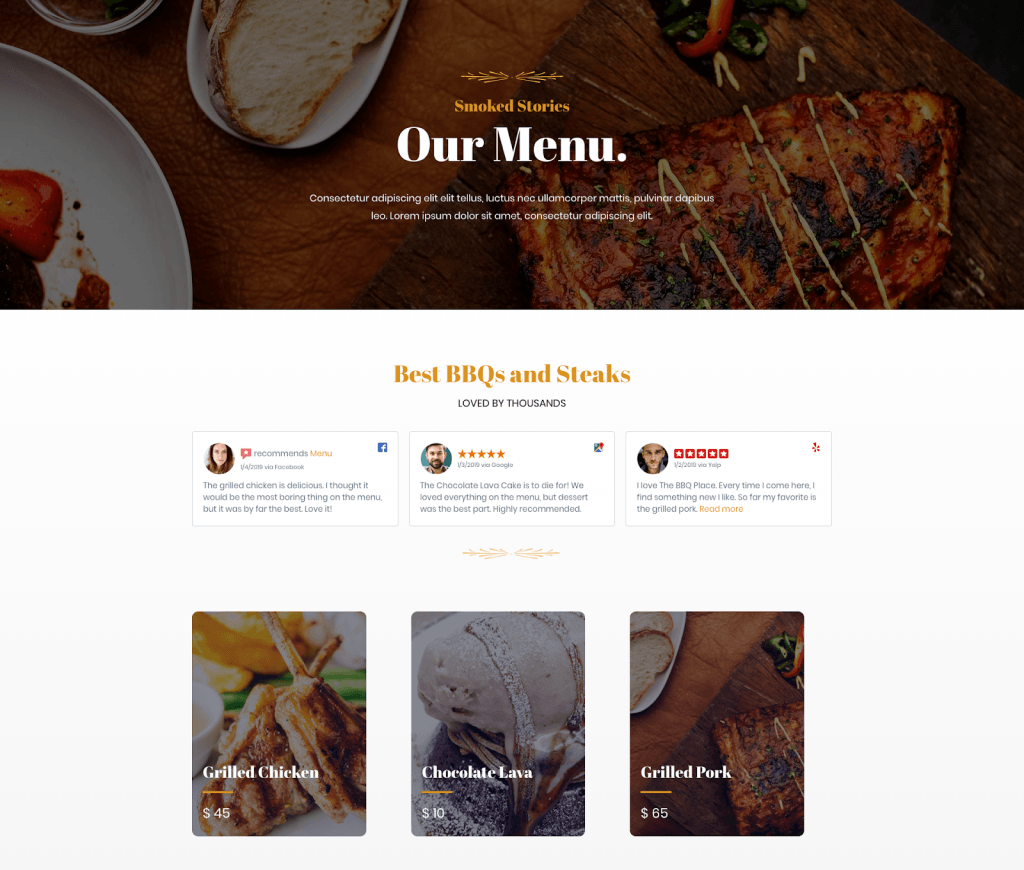 Conclusion
We're deeply living in an online review culture, where people are afraid to make a move unless someone leaves a good testimonial. Your online store must follow suit by displaying reviews, especially positive feedback, for everyone to see.
Every single detail you decide to put on your website has a chance to become a wonderful tool to increase your traffic, conversion rate, and revenue. In terms of customers' reviews, it can even increase your credibility to your guests. Be creative and see what you can come up with!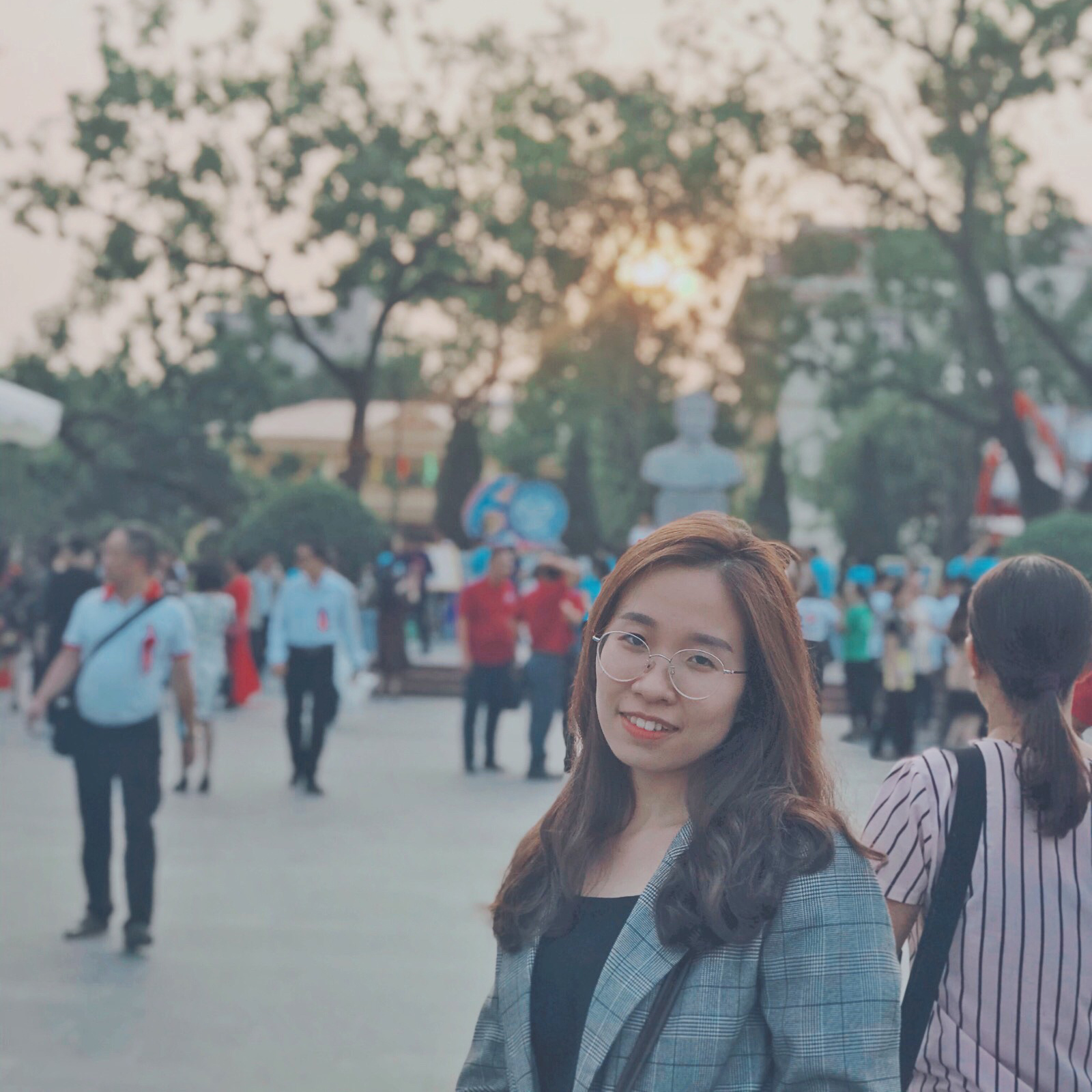 Marketing Executive | Content Manager