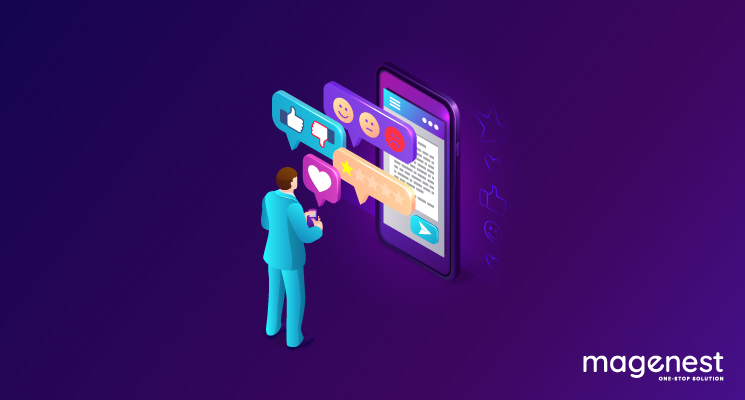 Reviews are essential for all kinds of business. Most consumers look for online reviews before purchasing. And feedback is also important in forming the customer's opinion about a business.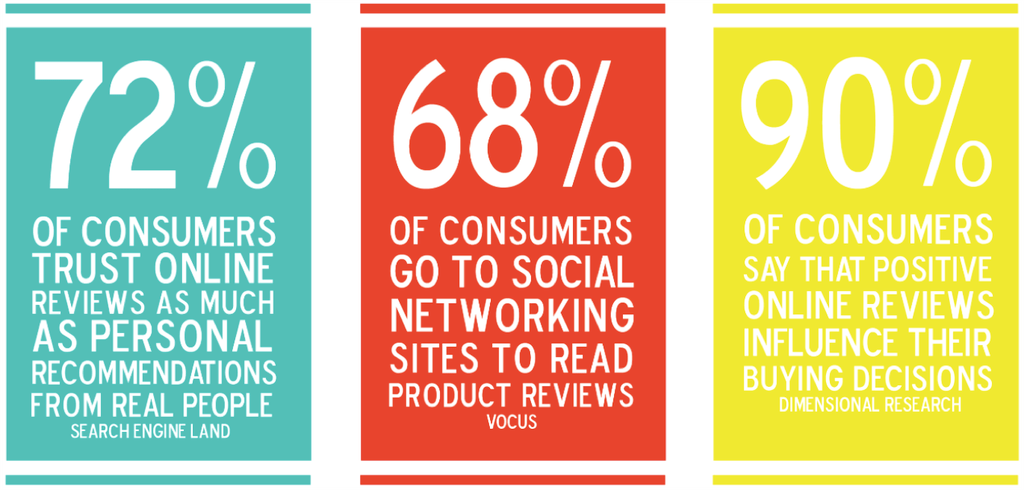 However, no matter how much effort a business makes to deliver good performance, negative reviews still appear and there is no way to get away from them. A bad review is not a problem, it is the result of problems.
How to deal with negative reviews?
Receiving a bad review is not always a bad thing. Sometimes it's a chance for store owners to perform the profession by solving the issues wisely.
Here are some tips for you to deal with a bad review in a good way.
#1 Collect your thoughts about the case
When you receive negative reviews, don't reply at the moment since it might bring your personal emotion to the response. Being level-headed is necessary to figure out how to handle a bad review.
First, take some time to recall the situation. Check again the recorded conversation between your team and the reviewed customer to find the result of their frustrations, dates and times you worked with them.
In short, make sure that you understand the situation clearly. After that, you can prepare a draft reply and check it carefully before sending.
#2 Response to the review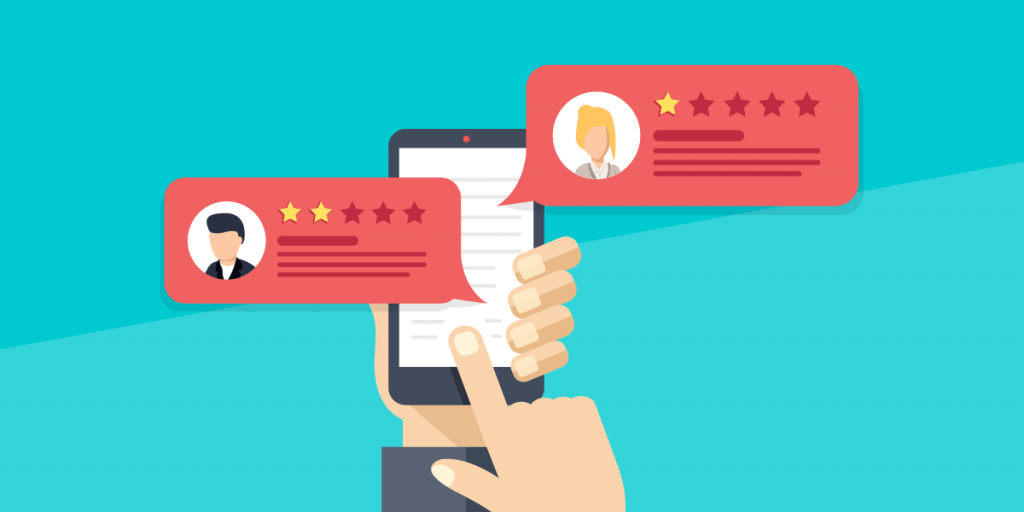 A popular 'Don't' thing when replying to online negative reviews is responding directly to the reviewers. You should reply to the customer both publicly and privately.
After gathering the information about the case as well as the reviewer, you should reach out to them privately. A thoughtful response to bad feedback is more than self-defence and reactionism. It's an opportunity for your company to show personality and care. The response should be an apology for how they feel, and a request for an opportunity to make things right.
There are some keywords you should keep in mind when replying to the customer: polite, professional, authentic, personal and balance.
Once you have been able to resolve the issue, you can then post a public comment on the review website outlining the agreed outcome. After this response, others can see that you really care about the customer and are good at satisfying customers.
#3 Offer some form of compensation
It is undenied that all businesses value repeat customers. You can encourage unhappy customers to purchase from you again instead of solving their negative review only. It's not too difficult to do.

Just offer them some form of compensation as an apology, such as coupon codes for the next purchase, free gift items or services, discounted shipping. While you don't need to go to an extreme, giving customers a reason to shop with you again gives you another chance to perform your business better.
#4 Ask buyers to reconsider their negative reviews
When you've already solved the issue and may gain the customer's satisfaction again, don't forget that the bad feedback is still visible and need to be removed.
Ask customers to reconsider their negative reviews. The customer might actually be happy (and be a repeat customer). Their previous words might not be accurate anymore, and it's perfectly reasonable for you to ask them to update it.
That means you'll be replacing a negative review with a positive comment.
#5 Dealing with fake and unfair review
In some cases, you are sure that there is nothing wrong from your side and the review is unfair or seems to be faked, it is important to make everything clear so that these reviews will not affect your business.
Unauthentic feedbacks
In case the reviewer is not an actual purchaser, there are some identifies: the reviewer isn't in your software system, purchased items or transaction date doesn't match the complaint, no customer service calls or email on record, lack of detail, a connection between the reviewer and a competitor, a competitor is mentioned in the complaint.
The easy way to deal with these reviews is to respond with requirements for some particular information for tracking. Then there will be no response since the reviewer does not have any information about it. After that, you can explain to the forum administrator about the fake review and ask them to remove it.

Unfair feedback
In case of unfair reviews, customers usually ask for a refund with unreasonable opinion.
Sometimes, customers simply decide not to use the purchased items, they will raise variable reasons to get a refund and most of them are unreasonable. And the next step is a public review to put pressure on the provider to process the refund.
In this case, you can ask for help from the review forum administrator. It is important to provide necessary information such as your public purchase policy, conversations between you and your customer in which you have explained the situation to the customer in vain.
If the proof is proper, there is no reason for the administrator to assist you in the right manner. While reaching out for the help, don't forget to get back on the review politely and always try to solve the problem with the customer appropriately.
Encourage customers to leave constructive feedbacks
Reviews are how customers gain trust with your brand. There are some methods to encourage them to write great comments to show their support to your brand.
#1 Allow comments on social media
Building a connection between social accounts and eCommerce store is a rising trend among store owners. You can take the advantages from this by allowing customers to write the feedbacks through their favourite social platforms, then these reviews will be linked directly to your pages.
What customers said about your products on Facebook or Instagram can be seen right on the product pages. This will make customers feel belonging to the brands since stores also take into consideration their social feedbacks. Writing comments on SNS platforms also a great opportunity to bring your brands to potential buyers.
#2 Attach real photos in reviews
To avoid fake and negative reviews, you can ask customers to attach their product photos in the feedback section. Real evidence will increase the trustworthiness of your brands for future visitors. You can also easily check for unwanted issues through actual footage of the errors.
For Magento users, we introduce you with the amazing tool built exclusively for this function: Magento 2 Photo Reviews.
Besides letting customers post images on the feedbacks, this extension automatically sends emails to reminds customers to leave a comment after a successful purchase. You can show these feedbacks on social media to prove your outstanding products and services.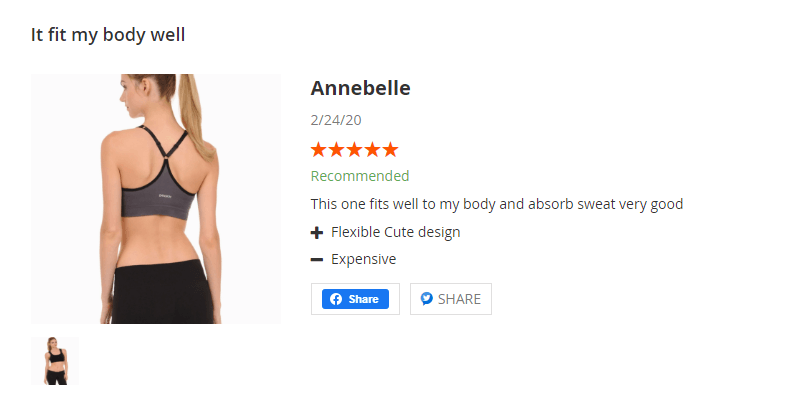 #3 Feature feedback on pages through banners
Even when you have received excellent feedback, it will be nothing if you just forget it on some corners on your page.
To drive more interactions from customers, you can highlight these good words on the header of your pages, or right on the homepage. Using eye-catching CTAs such as banners to feature real-time satisfaction of previous customers.
#4 Give rewards points for each review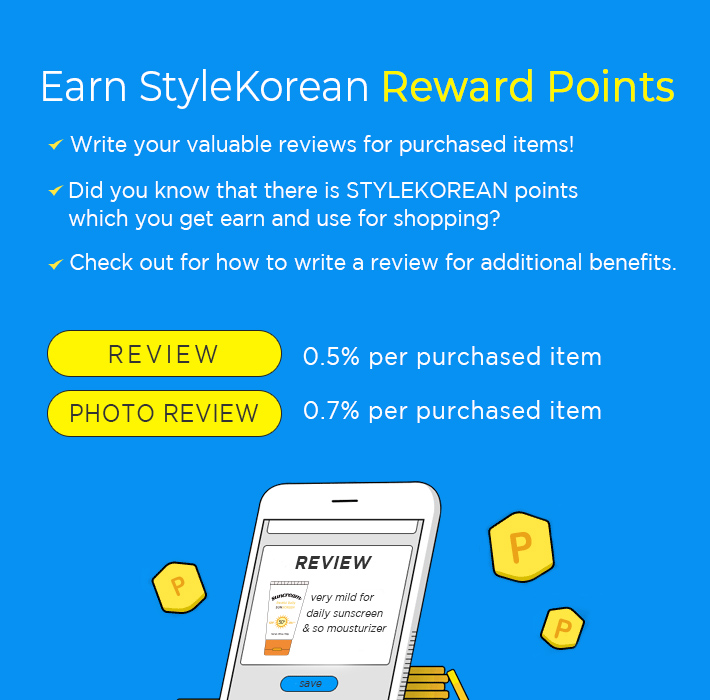 Some customers don't understand the impact of their reviews on store performance. So why not give them some motivation by giving them extra reward points? These points can be redeemed to further benefits such as a discount, free-ship or membership rewards.
Who will say 'No' to huge advantages from just a few words of a great review?
Moreover, this will hugely contribute to the success of your loyalty programs. You can take a look at Magento 2 Reward Points - the perfect integration for your business. Thanks to flexible points rules, you can set up impressive and engaging policies for your close members.
To conclude
Reviews are the quickest way to figure out what customers think about your products and services, from that building your trustworthiness and brand awareness for future purchases.
It's impossible to avoid negative reviews that can affect your whole performance. It's better to keep your cool and deal with these customers with grace. Supportive customer service will make all hatred go away.
Along with improving your shortcoming, you have to give consumers a push on leaving great comments. This will not only increase your reputation but also your sales!
Visit Magenest for more products that can help you better your customer services. Give your store a makeover with our amazing tools!