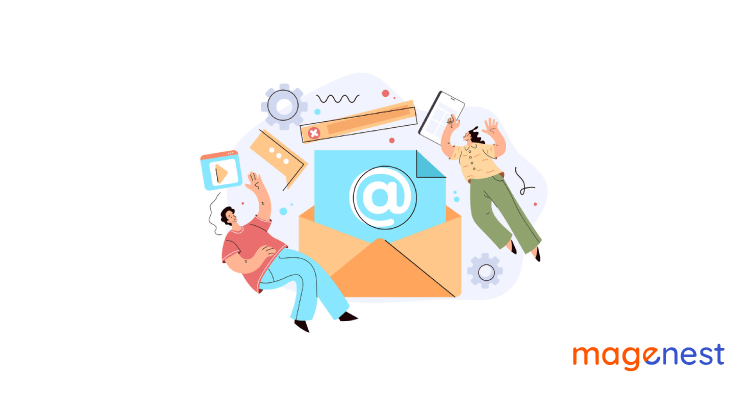 Do you have a stack of unwanted flyers, postcards, circulars, and other advertisements in your inbox every day? This is known as outbound marketing. Marketers employ a spray-and-pray strategy to disseminate their messaging as widely as possible. They are well aware that the majority of their advertisements end up in the recycling bin.
Opt-in email is a completely different form of marketing. In other words, you're getting your prospect's permission to receive communications from your brand.
So what is opt-in email marketing? In this post, we'll go through how to persuade people to sign up for your email list in a way that conforms with several key tactics you can use to increase sign-ups and develop your email list quickly.
What is Opt-in Email Marketing?
An opt-in email is one that a company sends after a customer willingly provides his or her email address. Brands can gather email addresses in a variety of methods, but the most common are forms on their websites and incentives like free downloads.
Consider it a tool to verify the validity of your email list. Rather than sending emails to those who may or may not be interested in your services, you focus your efforts on people who already know who you are and want to hear from you.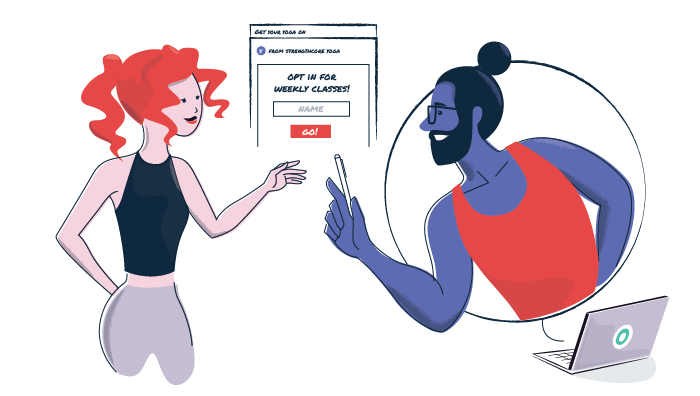 Opt-in email marketing is a type of marketing that collects email addresses from willing customers using permission-based email collection methods. You can add a potential customer's email to a marketing list based on where they are in the sales funnel once you have their email.
For example, if a customer joins up with your email list on their first engagement with your company, you could put that customer on a list that introduces your products and services and offers actionable recommendations to interested buyers. If your prospect joins after purchasing an item, you could send them emails about how to get the most out of the material or how to implement what you teach in the real world.
Opt-in email marketing is more than just a means to collect email addresses in order to spam prospects with sales text. That is, in fact, the worst way to use it.
Why is Opt-in Email Marketing Important?
Sending a series of spam messages to a prospect's email address might ruin a sender's image and reputation. Opt-in marketing, on the other hand, is a more targeted, effective, and ethical approach than outbound marketing, which advertises to the whole market. Prospects agree to receive a company's content through opt-in marketing. This content could include ads, newsletters, special deals, and so forth.
There are several things that can be considered spam in the eyes of potential customers. These might be emails they don't want, emails they didn't expect to receive, or anything they signed up for but later decides to unsubscribe from. To avoid getting blacklisted, eCommerce owners must improve their marketing tactics. The good news is that opt-in can help a company's marketing in a variety of ways:
Create a mailing list quickly:

Marketers can quickly build large mailing lists with opt-in, specifically single opt-in. Single opt-in is a one-step process that allows customers to sign up from third-party websites.

Tailor promotional content to the interests of subscribers

: When customers sign up for a company's emails, the marketer has a better idea of the type of content that will appeal to each particular subscriber.

Increase email open rate

: The majority of promotional emails are deleted without being opened. A brand, however, can benefit from high open rates of sent emails when using opt-in.

Make it easy to follow up with a customer:

Marketers can contact customers who have already completed a purchase in order to upsell or cross-sell to them.
Single vs. Double Opt-In Email Marketing
There are two types of opt-ins in the world of email marketing: single and double. Email marketers are still debating which is better, and it's essentially a matter of personal opinion. We'll describe what each of them is (as well as the pros and cons).

Single Opt-In
A single opt-in allows a new subscriber to join your email list by just filling out a form and clicking "Submit." They do not need to take any more steps. They're automatically added to your list once they enter their email address, with the idea that they'll get all future emails from you until they are opt-out.
Double Opt-In
A double opt-in, on the other hand, requires an additional step before someone is added to your email list. They enter their email address into the correct field and click "Submit," just like they would in a single opt-in. However, once they've done so, they're not yet on your list. They must take an additional step to confirm their want to be involved.
In most cases, this means them opening a confirmation email and clicking a link that says something along the lines of "Yes, I want to get emails from this business." The recipient will be added to your email list only when they have clicked this link.
Which Type of Opt-In Is More Effective?
Many email marketers say that single opt-in is preferred because it streamlines the experience of the customer. They are not required to remember to click the confirmation link in a separate email. Notwithstanding, there are compelling arguments in favor of double opt-ins. People who sign up using a double opt-in approach are more likely to be engaged than those who sign up using a single opt-in method.
When a person clicks the confirmation link, it shows they're sure they want to receive your emails. Double opt-ins can also help you cut down on fraudulent or automated email sign-ups. It's considerably more difficult for a bot to go through a double opt-in process, which helps to guarantee that your list is made up of real people rather than spambots.
So in the end, the decision is yours.
How to Boost Opt-In Email Marketing?
To keep up with emerging technology, opt-in best practices adapt and alter, but the core remains the same. The concept of permission marketing was developed by information-age entrepreneur Seth Godin in his 1999 book.
Let's look at how you can attract more people to join your email list now that you know the two fundamental types of opt-ins. Here are our top seven suggestions for promoting email opt-ins: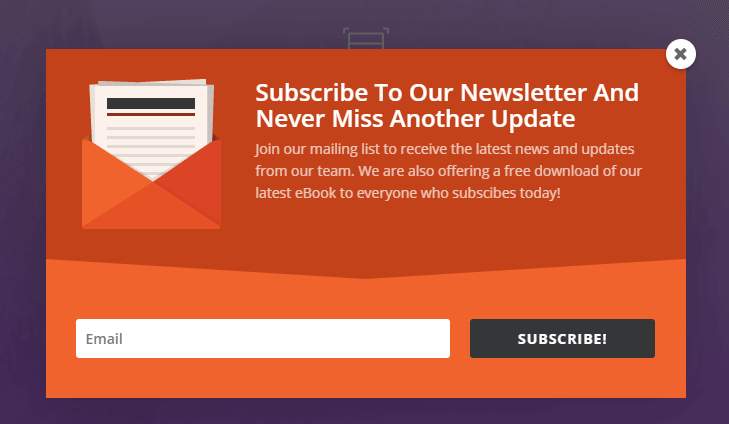 Include opt-in forms on every page of your website
When someone comes to your website, you have the opportunity to invite them to join your email list. Place sign-up forms in strategic locations around your website to ensure that visitors have as many opportunities to opt-in as possible. Opt-in forms should be placed in the following areas on your website:
Site footer

At the end of blog posts

Site sidebar

About page
You should also feel free to experiment with multiple places for the form to see how it affects the number of opt-ins you get.
Add Opt-Ins to Your Checkout Process
If a customer makes a purchase, they've already shown that they believe in you. Additionally, they must provide you with their email address, so when a customer is checking out, it's the ideal opportunity to ask them to join your email list.
You may do this by including an option in your checkout flow that says something like "Email me occasional product updates."
Offer Incentives
Add a lead magnet to your opt-in form for more oomph. This might be anything from a downloaded professional guide to a one-time BOGO offer. What you have to give should be in line with the interests of your target audience.
Want to know more about your subscribers so you can personalize their experience? Lead magnets can persuade users to give you more information than just their email addresses and names. If your sign-up procedure is more difficult than it has to be, at the very least make it worthwhile for them to join.
Visitors will not join your email list unless they have a motivating force to do so, regardless of how many sign-up forms you have. There has to be something in it for them, and you can present it in the form of incentives. You can use the following incentives to entice customers to join your email list:
Free Products or Samples – This is a win-win situation because it encourages someone to join your email list while also allowing them to try your product.

Free Shipping – Make it far easier for someone to try your product for the first time.

Percentage discount – ("Get 25% off your first purchase") or a flat discount ("Sign up for our email list to receive $5 off your next order").

Exclusive guide – relating to the things you sell and offer it to visitors in exchange for their email address. You send the guide to them by email (or a direct link if you're using a sim) once they've opted in.
Use Popups Wisely
Make use of various website tools such as top bars and exit-intent popups. A single page on your website with a simple email sign-up form may not produce enough leads for your digital marketing efforts.
Every page or blog post can have a simple opt-in form underneath it. Slide-ins, sidebars, and top bars are two options. Setting up an exit-intent box to appear before a visitor navigates away from your site is a very powerful opt-in email tactic.
Popups are a controversial digital marketing practice. Give consumers relevant, valuable offerings if you want them to work if you're going to use them. We advise avoiding pop-ups that display when someone visits your website for the first time. This comes out as pushy and causes the user experience to be disrupted.
Try out different types of popups instead. Exit-intent popups, which appear when someone is about to leave your site or page, maybe a sensible move. When you're going to hand someone a form, it's also a good idea to make one last convincing offer to persuade them to stay or return later.
Add opt-in to transactional emails
Even if a customer does not opt into your email list during the checkout process, you will have another opportunity to add them to your promotional email list throughout your routine interactions with them.
You can include a link at the bottom of purchase confirmation, receipt, shipping confirmation, or other transactional emails that invite them to join your promotional email list (in exchange for the right incentive, of course). You can even personalize the incentive based on the customer's buying history.
Be creative with the Subscribe button
People dislike boring buttons, so be creative with what you write on your Subscribe button. You can use as many different call-to-action phrases as you want on your CTA buttons. Limiting yourself to the bland term Subscribe can lead to lower conversion rates. Moreover, aligning your CTA with your headline might help boost conversions. Symmetry appeals to people because it is pleasant and familiar.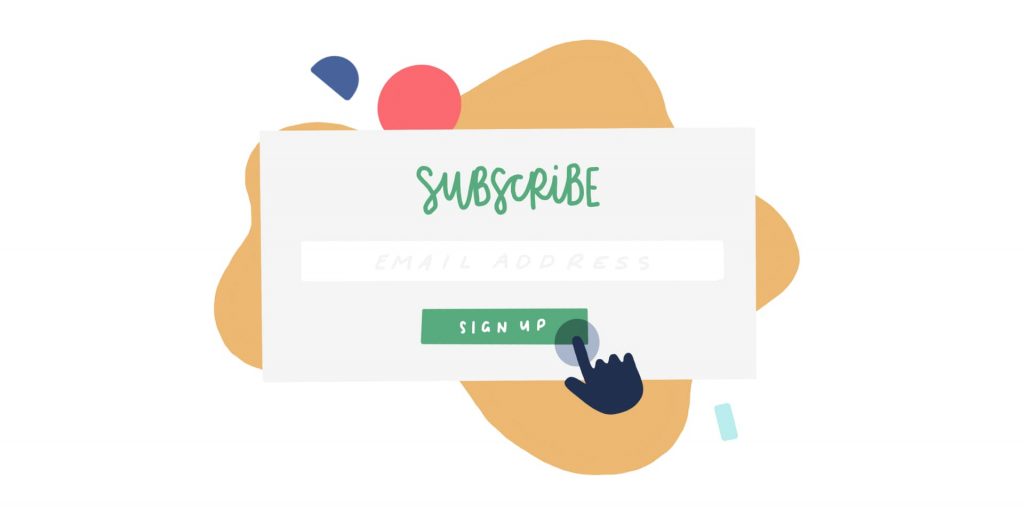 For example, instead of using the word Subscribe, you could use Download the Book! as a call to action. It's not only more intriguing and unique, but it also takes us back to the headline. This method psychologically focuses the prospect on what he or she will get rather than what they need to do to get it.
Exercise social proof to grow your email list
What exactly is social proof? It includes everything from customer testimonials to statistics on your email list. Adding a sentence like Join more than 1 million subscribers is an example of social proof. Actual quotes or survey results are also acceptable. Adding social proof to emails can be considered humblebragging (or outright boasting), but it works.
It's time to make the switch to email marketing, which brings more advantages than traditional marketing. Store owners will be able to send emails to defined groups of customers with our Magento 2 email marketing extensions. This ensures that every communication delivered to consumers is relevant to their needs, leading to higher mail open and conversion rates.
Wrapping up
Every company requires a strong opt-in email strategy. It's the easiest form of communication with your prospects.
For digital marketers aiming to boost revenue and conversion rates, polishing your opt-in email strategy is a must. It also prepares your audience for more positive experiences with your brand.