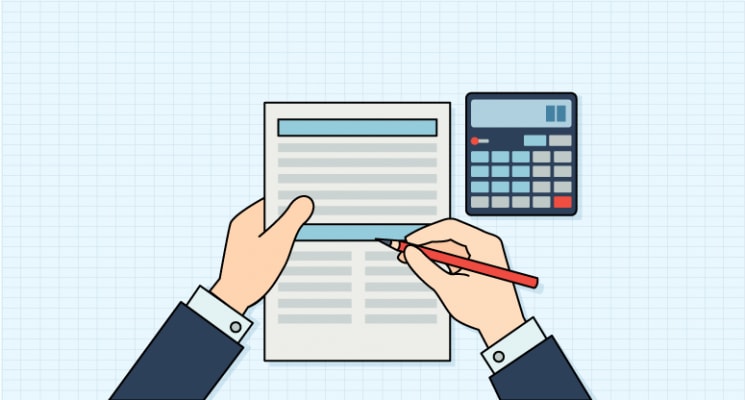 According to The Statistics Portal, eCommerce sales are expected to double by 2 trillion US dollars and reach 4 trillion US dollars in revenue until 2020. And, of course, every eCommerce business wants to get a big piece of this cake.
Among this fierce competition, as eCommerce managers or online store owners, you must stand out your products from other competitors. But, how to deliver all of their benefits to customers and persuade them is related to your convincing product descriptions.
A product description gives the basic information about product features, problems it deals with and other benefits to boost up sales. What are the key tactics to write a product description, or specifically, a Magento product description which forces a shopper to click "Add to Cart" and make a purchase?
In this article, we will highlight 7 tips for you to craft convincing product descriptions that might generate your sales instantly and give you a take of our own for a Magento product description.
1. Answer "The Five W's (and How)
The 5 W's method (Who, What, Where, When, Why and How) is a fundamental tactic of journalism, and utilizing this method is used to outline an appealing product description:
- Who is this product for? Defining a buyer persona helps to understand who will buy the product or order the service. What is their gender? How old are they? Which is their lifestyle demographic?
- What are the product's basic details? This consists of attributes like dimensions, product features, functions, and competitive advantages.
- Where would customers use this product? Is this product designed for indoor or outdoor use? Is there any unique or funny place you can use it?
- When do customers use the product? Is it meant to be used during a certain time of day, seasonally or for a specific type of occasion?
- Why is someone persuaded to purchase the product? You can think about your core benefits and values that customers will gain. Are they different from the products from your competitors?
- How does the product work? It is more persuasive if you can point out how to prevent any confusion when using the product, especially with moving parts or electronics.
And, think this process easy-peasy to describe your best items convincingly, not like rocket science.
2. Develop the best template for your products
The first thing you need to memorize is that shoppers only scan text on websites within 30 seconds. It should be a paragraph (three or more sentences) or two to show why your customers' life is improved with the products.
Here is a simple formula for you to write persuasive product descriptions:
[Paragraph(s)of Prose] + [Bulleted List of Specs or Product Features] = [Appealing Product Description]
Moreover, to design your descriptions scannable, create:
- Subheadings to capture your audience's attention.
- Bullet points of your product's key features and benefits.
- A large font so that it's easy and quick to read.
- Visual content to increase desirability.
3. Make your product description eye-catching
Making use of lively images and videos which show all of your product features, especially contrasting colors to draw customers' attention to what you want them to notice the most.
Many brands use videos, graphics, and texts to drive the point home. ThinkGeek is a fine example to take into consideration, with Furry Adventure Slippers: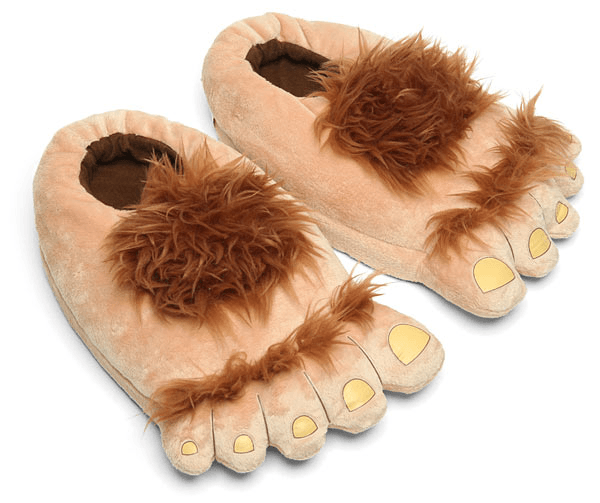 This is the moment when you relax with a pipe full: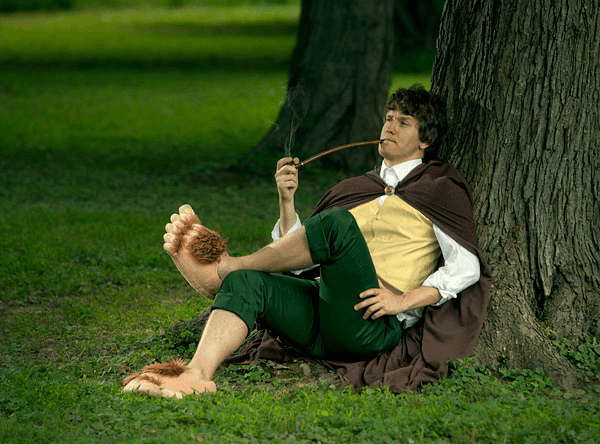 And, a video shares real experience in daily life with Furry Adventure Slippers: Youtube
4. Choose an appropriate voice
Your voice (personality and tone) is one of the most powerful factors in differentiating your brand. And, it plays an important role in engaging with your specific audience - whether that be serious, casual or even irreverent.
Let's take a look at how Amazon describes Mattel Games UNO Card Game:
- UNO! The classic card game of matching colors and numbers
- Players take turns matching one of their cards with the color or number card shown on the top of the deck
- Write your own rules for gameplay with the Wild Customizable cards!
- Score points by being the first to get rid of all the cards in your hand
- The first player or team to 500 wins
You want to add "UNO Card Game" to your cart because of many interesting attainments in this description, don't you? In contrast with a boring voice, a more lighthearted and goofy approach ensures that the product is sold instantly, accompanied by positively affecting the mentality of target customers.
Why would you purchase such a popular item that you easily get everywhere on Amazon? As this description and voicing have persuaded you!
5. Create an influential story
Emotional factors now are key to transfer the mission of the company and the value of the products. Why don't you tell a special backstory engaging your audience and winning their hearts and minds?
Holger Schulze says that storytelling is the most effective content type. Just check how Lego uses storytelling to describe their products: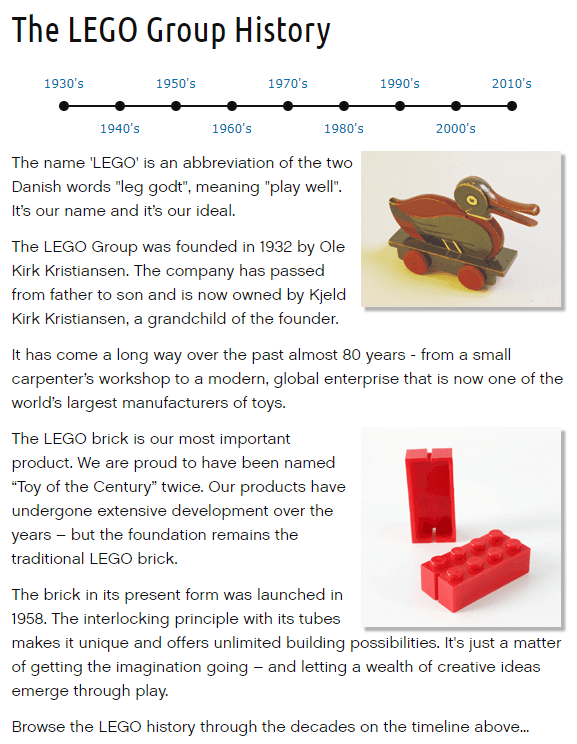 6. Communicate benefits not features only
Instead of only focusing on what your product has, how it would make your customer live in an easier, better and more pleasurable way is more necessary. Since features define the product and benefits explain how those features are beneficial for your customer.
If you want to make a sale of the product, it is not only highlighting the main characteristics but also persuading your shopper by emotional values.
Get inspired by SOMA – a business that integrates beautiful and sustainable design to keep shoppers hydrated. Their product descriptions indicate a perfect blend of benefits and features given in one place.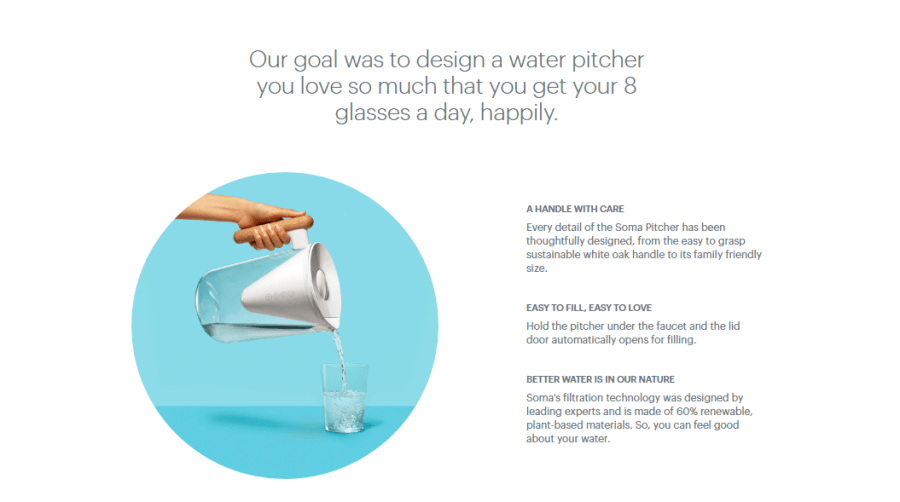 Can you realize that benefit is delivered as the main message? Awesome!
7. Take Advantages of Social Proof
It's no secret that when a customer is on-the-fence about buying a product, they will look for referrals or suggestions. If you want to convince your customers immediately and keep them on your site, including product reviews on your site or other social media.
This is also how Amazon applies with a purchase, then powerful customer reviews are the first factor when considering buy or not. Of course, a 5-star product as opposed to a similar item which only received 3 stars.
Conclusion
To sum up, these 7 tips to create eCommerce product descriptions that will make a big sale for your product. If you stick to these ideas, it is without any difficulty to write a PERFECT copy, which will potentially turn your business into a success. Here is a take of Magenest's Instagram Feed Extension, which recently has received a successful overhaul:

Now it's your turn!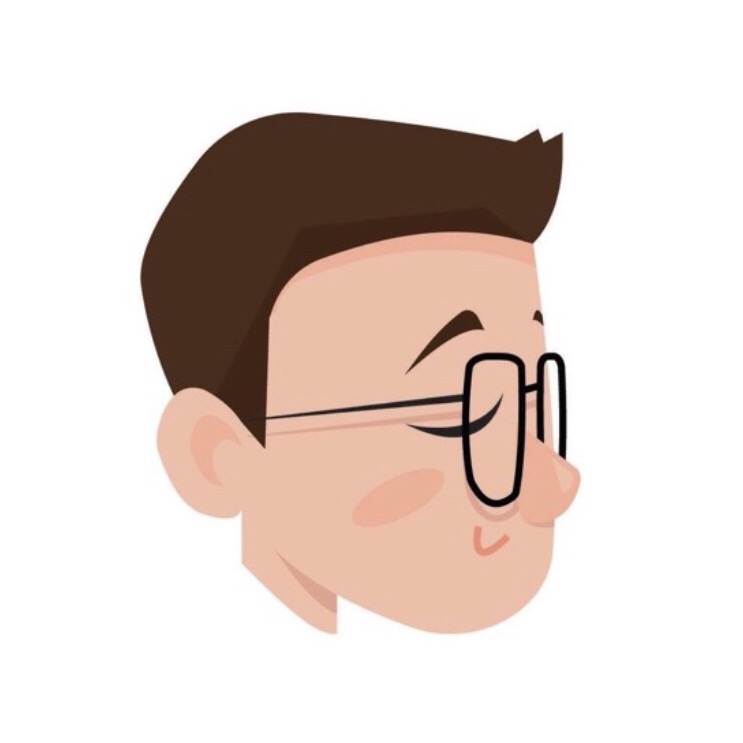 A graphic design and copywriting enthusiast. Marketing Manager