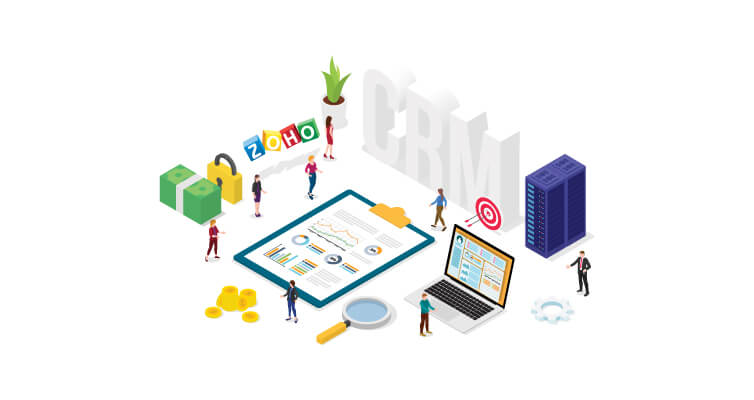 Zoho CRM is one of the most popular Customer Relationship Management (CRM) tools for small and medium businesses. Many SMBs globally use Zoho CRM to manage their customer-facing processes.
This blog post will investigate some of the Zoho CRM best practices for using it effectively.
What can Zoho CRM do?
Zoho CRM allows businesses to manage their Customers/Prospects/Contacts in the same place while assisting them in tracking their Forecasting and Sales Pipeline. Users can also track their Marketing Campaigns to properly evaluate the RoI of marketing efforts.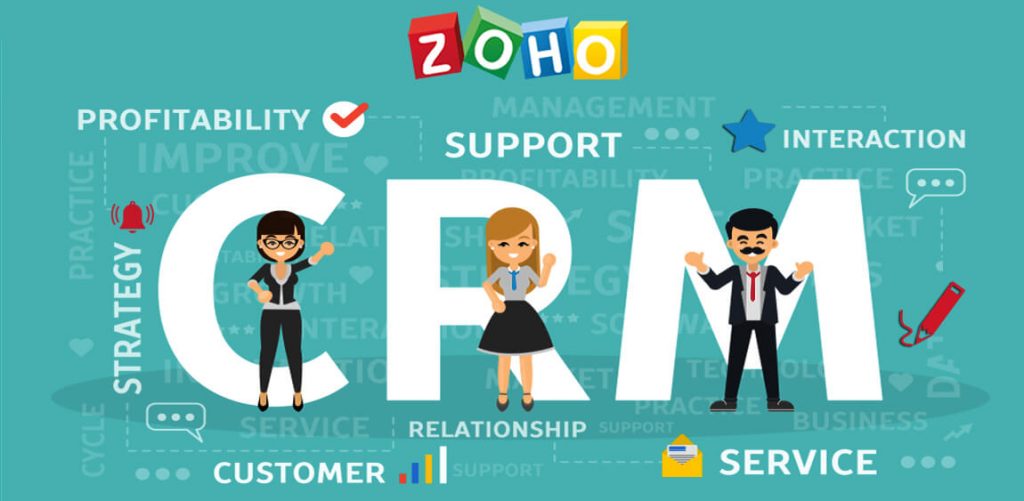 The module about Customer Support helps in Case and Solutions Management. For more comprehensive customer support, Zoho has a helpdesk and support software. Besides, Zoho CRM deals with Supplier Management and even Inventory Tracking.
See more: How to connect Zoho CRM to Magento 2.
7 Zoho CRM best practices you should know
Here is a compilation list of the Zoho best practices for the users of Zoho CRM through numerous Zoho implementations:
#1 Integrate with other Zoho Products
Zoho has a host of other applications in the market that well complement Zoho CRM. These apps are used to increase the overall efficiency of your business while your users cooperate, communicate, and exchange information, all in one centralized location:
Zoho Projects enables you to organize and track your projects from a single place

Zoho Reports helps you analyze your Zoho CRM data and generate insightful reports & dashboards

Zoho Support allows you to control customer tickets right from inside your Zoho CRM account
#2 Prevent Duplication in Lead, Accounts, Contacts, and Potentials
One of the Zoho best practices is putting the replicate check-in place in Zoho CRM. When converting a lead into contact and potential, if the contact already exists with the same email, that record has been duplicated. In such a situation, to prevent creating a duplicate, you can merge the lead into that contact.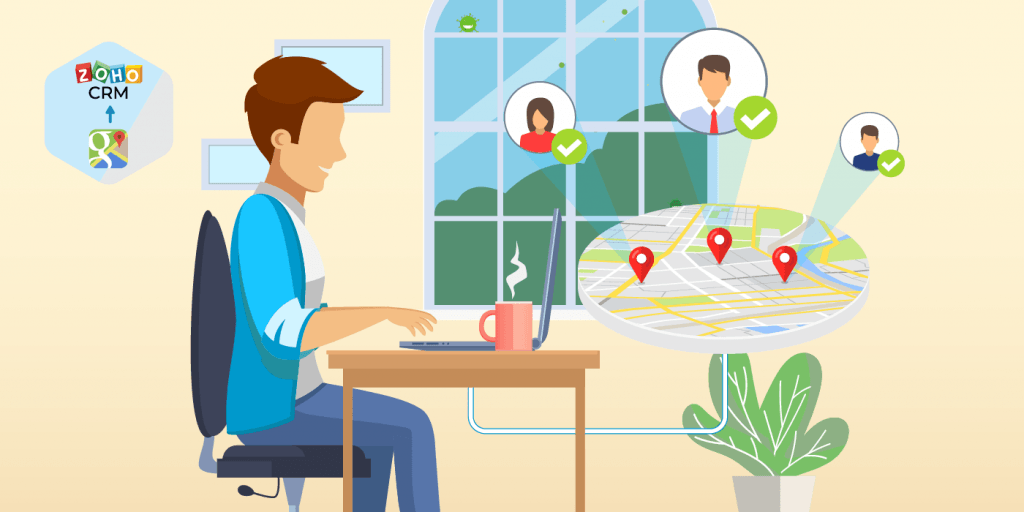 Example of Zoho CRM best practices: When we see a contact record already available with the same email address. It will ask already "create a new contact with lead name" or "you add to existing contact".
Most admins do not take enough steps to check the duplicates. Therefore, over some time, their CRM database grows full of junk and duplication. If not checked frequently, removing the duplicates will become an immense task to do.
#3 Effectively Use of Security Function
One of the most underrated functions of Zoho CRM (perhaps because most Zoho CRM firms do not know how to use it properly) is the use of Role and profile-based security. As a result, administrators often end up implementing their Zoho CRM in an insecure manner.
Some features of Zoho CRM security:
Security in Zoho CRM gives you the access right of users while working with CRM data and modules, such as accounts, leads, contacts

The organization-wide hierarch can be set up using Roles where users at higher positions in the hierarchy can access all the records of at lower-level hierarchy

The permission to CRM modules, fields, records is commanded by a Profile. They also control the access to common utilities like data export, data import, sending emails, and bulk update of records.
Usually, you have Standard and Administrator Profiles. Using the profiles in the Zoho CRM application, you can control the access to features, data, and functions effectively.
Here are some of the Zoho CRM best practices when utilizing the Security feature in Zoho CRM
Effectively use the profiles and roles offer users access to know basis only on need.

Build groups to manage a set of common records and use them for setting up team support, team selling, and event management

Use the default access of record as "Private". The Data Sharing Rules will open access.

Always assess the access obtained by users indirectly through the roles hierarchy.

Users associated with groups and roles can achieve additional access to the records that refer to other users through the roles hierarchy and sharing rules.
#4 Using Workflow Automation to Automate Processes
Automating the Zoho CRM processes will be the most reliable way to eliminate the dependency on persons. Workflow Automation with its immediate action as well as time-based action helps organizations managing the business with absolute precision
With this precision, you can automatically assign the tasks, send email alerts, submit the record for approval, change the record values without making mistakes.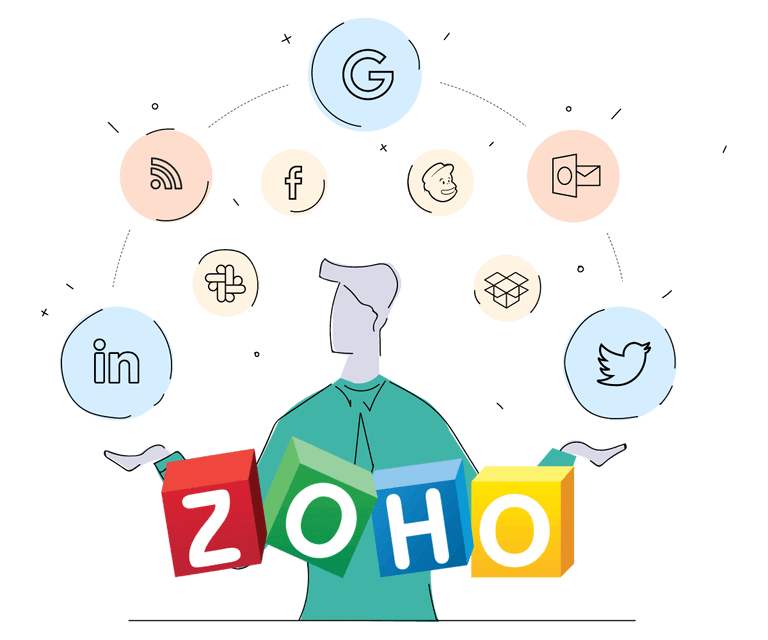 Here are some samples of workflow automation rules:
When a new potential record is created, Set of tasks are automatically assigned to the Salesperson

Reminding the user when a record is still in old status after 3 days

Submitting a record for approval of a superior colleague – such as discount approval.
#5 Data Enrichment
Possessing the data is never enough – having quality data is what will distinguish your CRM from other CRM competitors.
Here are some of the suggestions to enrich the data in Zoho CRM:
Make important fields obligatory on pages

Create formula fields to display the record completeness in Zoho CRM

The mandatory fields of potentials and contact are also made mandatory in lead for easier conversion

Train your staff to correctly fill the data

Use picklist fields to evade data entry errors
#6 Effectively use Reports and Dashboards
Let's come to amazing Zoho CRM best practices which are some tips for efficient usage of Reports and Dashboards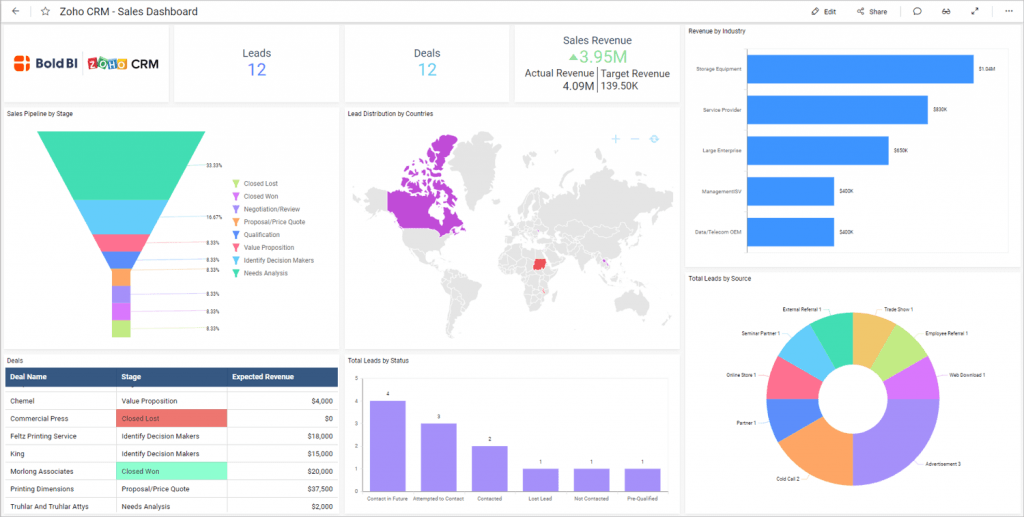 Use adjustable report layouts, which is grouped up to three level column

Use private/public folders to provide access to reports

Schedule to deliver the report to the intended users, remember to include non-Zoho CRM users (by email).

Effectively use the charts – Bar, Pie, Funnel, and Line Charts.

Shows charts on the customized home page
#7 Integrate with Telephony Zoho
PhoneBridge offers an excellent way to Make Calls and Receive Calls inside Zoho CRM. With this, you can integrate PBX systems with Zoho CRM for inbound and also outbound calls. Users can log the phone calls with the contacts or leads at the same time.
Here is a list of supported Telephony systems: Ozonetel, RingCentral, Knowlarity – Super Receptionist, Twilio, Elastix 1.6 Ringio, Promero, Avaya, Asterisk 1.4.
Conclusion
Zoho CRM acts as a single repository to bring together your activities of marketing, sales, and customer support. It let you streamline your policy, process, and people in one single platform.
Knowing these Zoho CRM best practices can help you to better and more smoothly run your business.
Good luck!