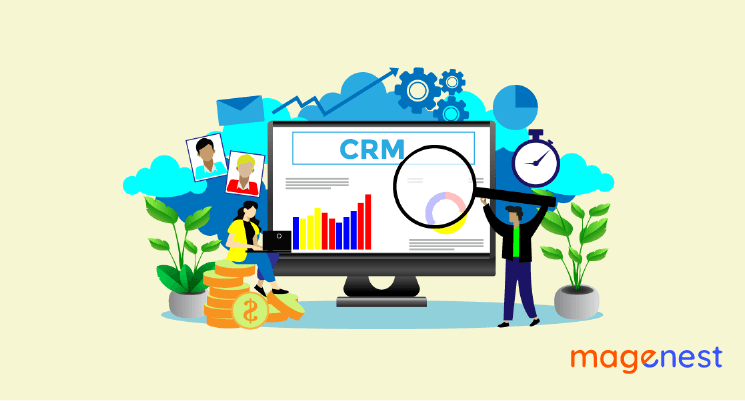 CRM integration will help businesses save time and resources in terms of money. It does this by minimizing operations related to copying and managing information from various tools with human power.
When you integrate CRM into your sales management software, it will automatically create a profile form of anyone filling in your website and directly synchronize the newly collected data. In addition, it also allows quick access to the entire software system of the company, minimizing personnel costs and human input time as before.
CRM integration also helps to automate external tools and platforms. Specifically, it turns capital platforms for customer communication into an automated marketing hub that includes email, customer support, accounting, document management, and more.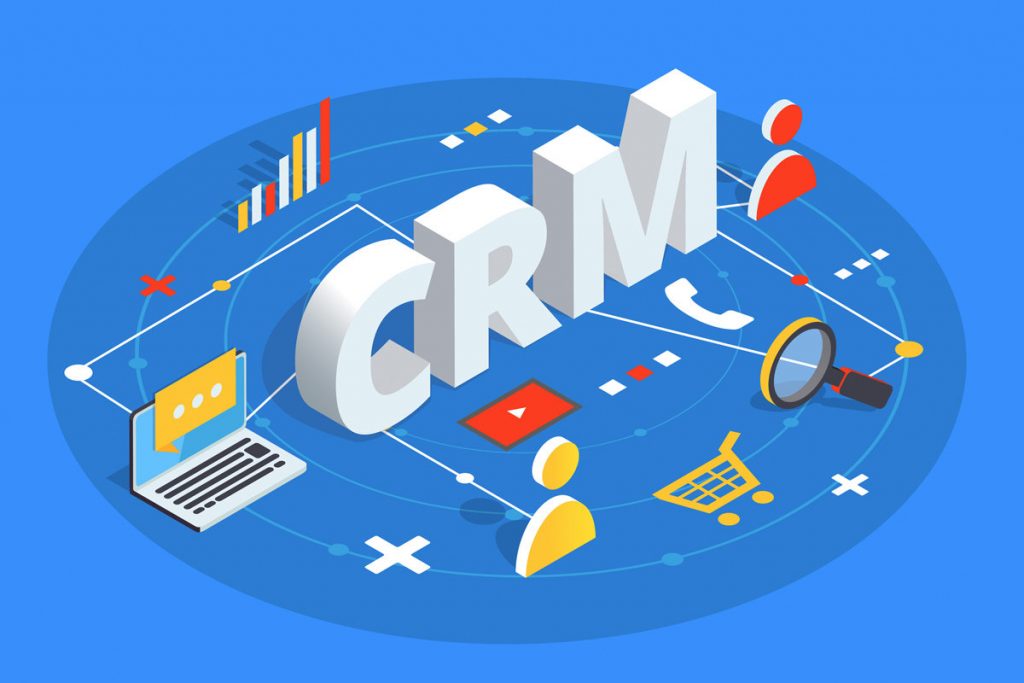 Why you need to integrate CRM with other platforms
CRM integration creates the synergy between marketing and sales
CRM integration is one of the fundamental foundations assisting marketers in conceiving and executing campaigns, automate processes, manage BigData-based content, and deliver specific analysis and prediction.
Not only that, but CRM is also where salespeople define transaction objectives, customer phases, personalized customer data, price lists... for integration. Tightly syncs with email or with mobile devices.
Data integration is easy
You don't have to manually transfer all the data from one tool to another, which is inherently time-consuming, laborious, and prone to systematic mistakes. If you integrate CRM, this job is done almost automatically without any human intervention.
A typical example is that CRM can collect, aggregate, and system data from sales software and call centers. Therefore, you can quickly look up customer purchase and interaction histories without spending time delving into software logs.
Simplify corporate workflow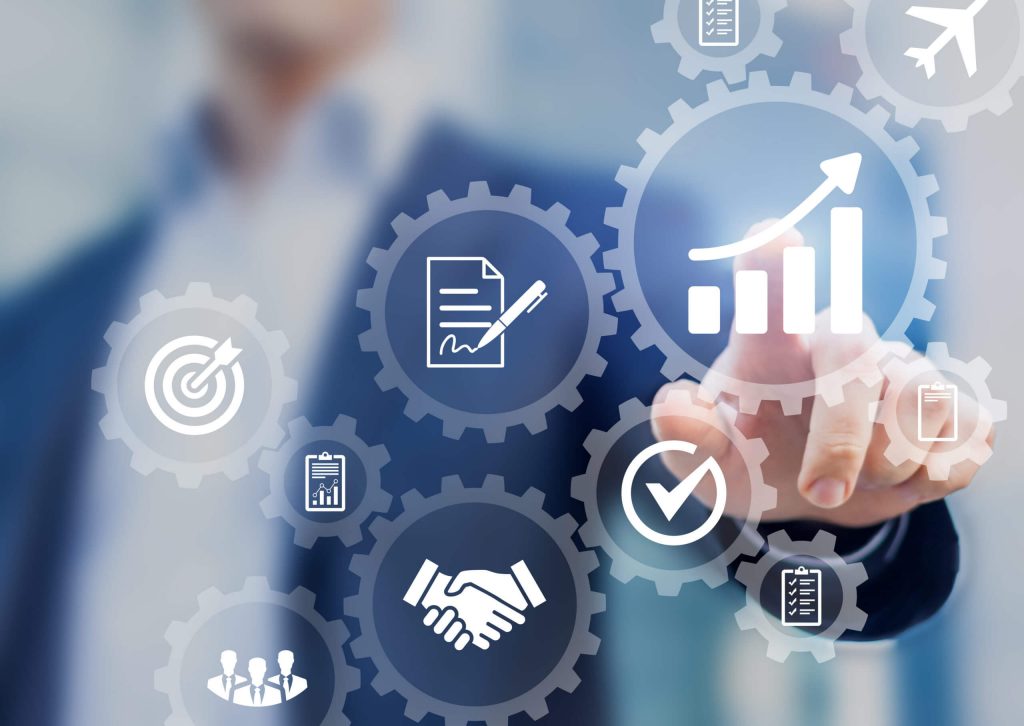 Today, many companies still have a lot of trouble solving the complexities of repetitive daily processes like switching between tabs, copying and pasting, and moving from conversation to another conversation.
CRM integration will help you to solve all these problems smoothly and coherently. From there, the way your business model operates is also leaner and more compact.
For example, if your website is Magento-based and you are using Salesforce CRM for customer relationship management activities, our Salesforce CRM Integration extension can be the perfect tool for you to synchronize data between the two platforms with ease. Thanks to this, your business workflow is totally simplified and streamlined, reducing human resources costs for manual tasks.
Unleash your full potential
Any synchronization will yield better results. Indeed, you may not be able to imagine that the data systems scattered in different corporate software can make a big difference if they are interconnected.
For example, CRM's presence makes it simple to distribute the commercial offer tools for potential customers to get customer data from other system platforms. Therefore, campaigns to submit promotions are done faster and easier.
Better customer support
To best support your customers, you need to have as large a data system as possible and analyze them in detail. You can imagine how your customers would have had a "wow" experience if your customer service staff knew exactly who they were and the transactions they had done before.
With CRM integration, your employees will be able to hold customer information in their hands proactively. From there, you can respond fastest to requests that customers ask. This will surely improve customer satisfaction more than ever.
For example, CRM might aggregate past customer data for a restaurant or hotel. This means that your employees will immediately recognize the necessary information and previous transaction history when the customer comes back. From this information, customer discount strategies can be used to enhance the customer experience.
Marketing automation
CRM integration's most outstanding ability in marketing is to automate and execute big campaigns. With an integrated customer relationship management system, you will only need a few taps to send thousands of marketing email content, and at the same time, systematically personalize this content with users. Ultimately, all of these features will help you increase conversion rates with minimal effort.
However, many companies still find it difficult to integrate CRM into their systems because of the complicated process. Don't worry, there are many third-party extensions that can help you handle this CRM integration task. For example, we provide Zoho CRM users with a Zoho CRM Integration module that is beneficial to your business in terms of running marketing campaigns:
Allows you to quickly connect and synchronize data between your website and ZOHO CRM without too much time and effort.
Synchronize a large field file, including product categories, accounts, and leads in real-time. This means that customer information such as email and phone numbers are aggregated in large numbers, thereby helping businesses create suitable marketing campaigns for different target audience files.
3 Ways to integrate CRM
There are three ways to integrate CRM with other business platforms.
Native integration
This is the most natural way to integrate CRM into your existing software system. Specifically, vendors will create an internal network and integrate the business software that your business regularly uses. Standard native integrations are installed simply with a single click in the CRM to connect the entire system.
Native integration is also the most accessible way for basic business models. However, this integration usually is only available for popular business tools like Gmail, Outlook, Mailchimp, Slack, and Intercom. For large businesses with more complex software systems, you'll have to find other ways to integrate them with CRM.
Third-party integration
In the market, every year, many business tools are born to serve the tiny business niches on small and medium enterprises. So it is impossible to require a single CRM software that can provide the ability to integrate all of these new tools.
Fortunately, however, several data collection companies simply connect this new software, and they provide this service to the partners in need. Therefore, this CRM integration service from third parties can connect your CRM with more tools than the usual native integrations.
For Magento store owners, you can take a look at our CRM Integration extensions that support data synchronization between your eCommerce store and many famous CRM systems such as Salesforce, Zoho, and Vtiger.
Use an API key to integrate CRM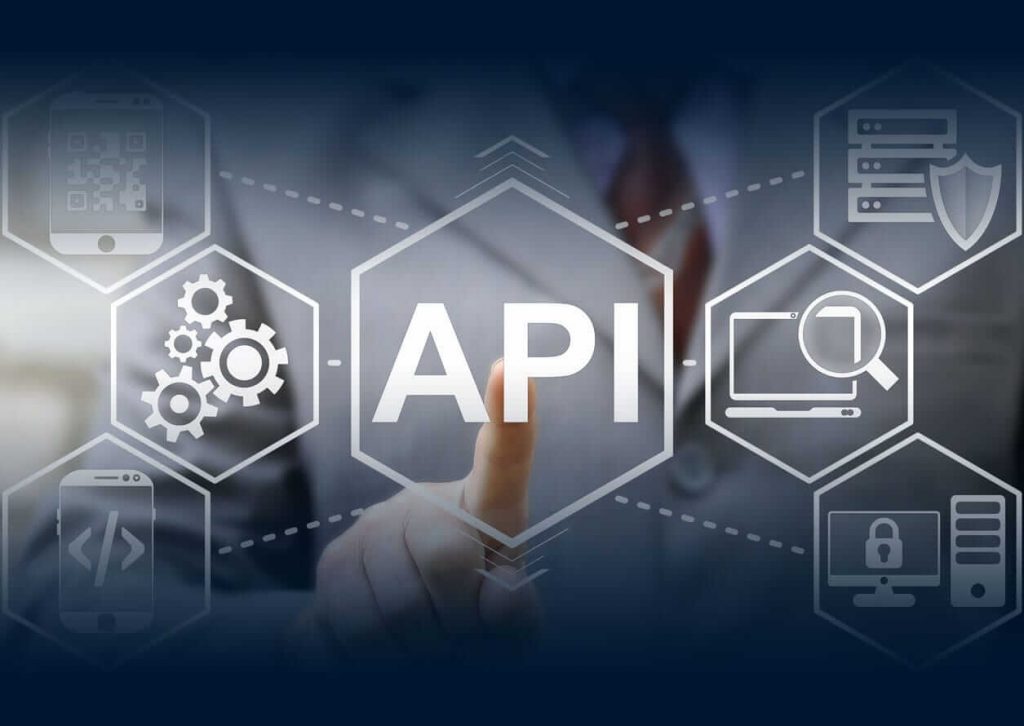 An API (application programming interface) is software in which programs are programmed to be interconnected. In other words, all business software that integrates cloud computing or SaaS (Software as a Service) has API libraries, which can allow your CRM to connect without requiring access with a password.
In short, if the tools you are using have an integrated API system, it can allow information flows to move back and forth in different dimensions to interact with other applications. Taking advantage of this, you can integrate your CRM into your system with ease. The API is also capable of empowering your CRM to tailor whatever software's internal system you desire. So owning a tools platform with API integration has a huge advantage for future CRM-related applications.
However, the downside of CRM software integrations using this API is the high expertise required. However, if you don't have an in-house IT team available, you can easily find outside partners through freelance sites like Upwork.
Conclusion
Above is our full article on the benefits of integrating CRM into your business management and some popular ways to integrate CRM. Whether your business is large or small, think about gradually integrating a CRM system to take advantage of the technological benefits that it brings.