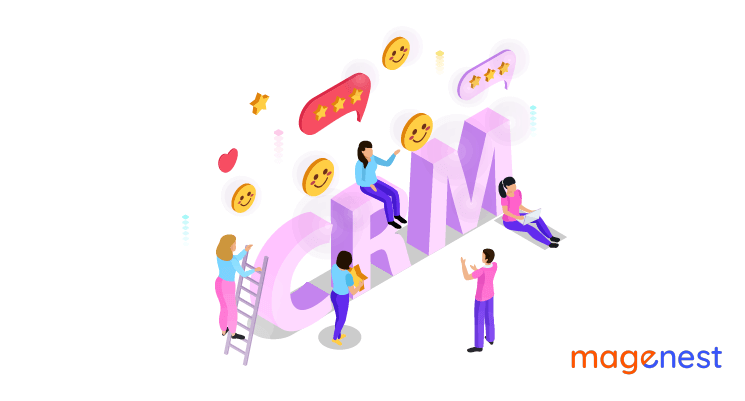 For most businesses, the most critical and valuable assets are their customers. The customer experience creates a long-term competitive advantage for the company. Customer Relationship Management (CRM) was born to help customers have a great experience, to help businesses improve business efficiency.
Let's find out what CRM is and why it is important in the article below.
What is CRM?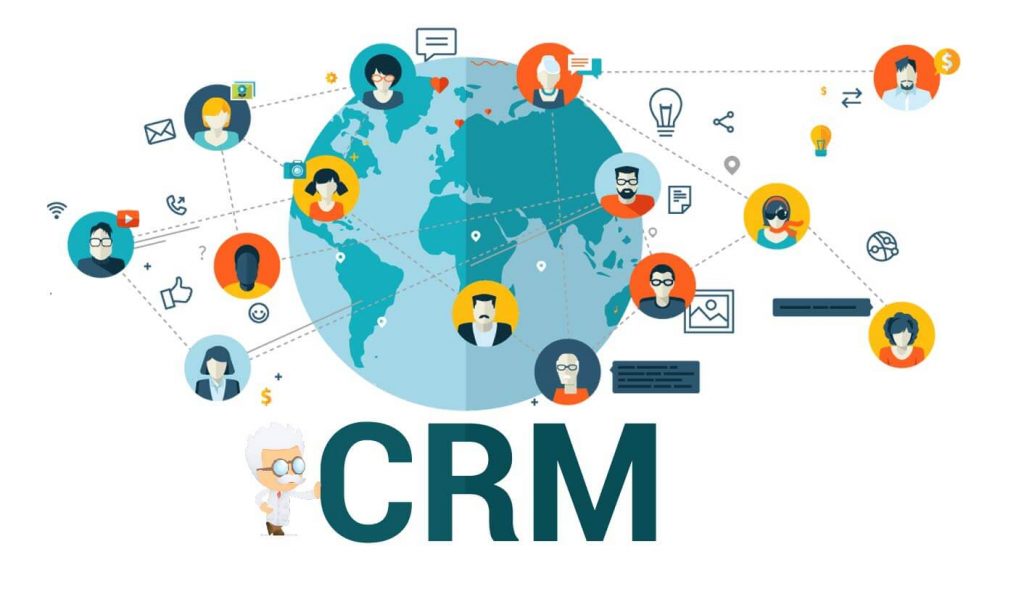 CRM stands for Customer Relationship Management, which is how businesses manage all the smallest relationships and interactions with their current and potential customers.
Its goal is to improve and align customer-business relationships, enhance customer experience and operational processes, and generate better profits.
Until now, when we talk about CRM, we often think of it as a tool to support significant sales and inventory management and increase business productivity. However, it also serves as a solution system that connects people, including customers, users, associates, and suppliers, throughout that relationship's life cycle.
To be more specific, we take an example that the Customer Relationship Management system will support the synthesis and analysis of multi-channel customer data from its web, phone, live chat, direct mail, marketing materials, and social networks. From there, this system effectively supports the company's employees about customer data such as purchase history, preferences and suggests problems that customers are facing.
Why is the CRM system important to your business?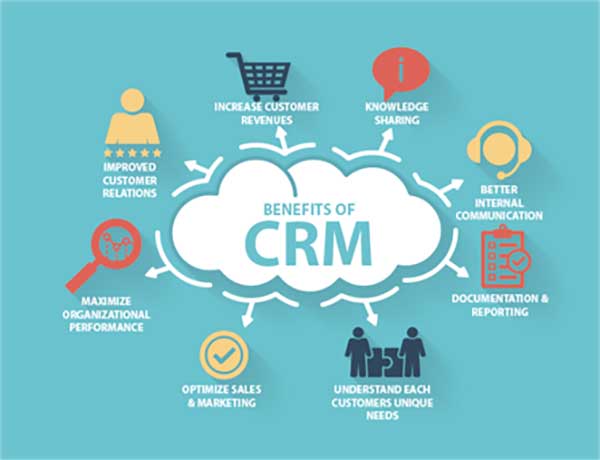 CRM system helps you design targeted marketing strategies and reduce HR costs
Gartner, a global company in consulting IT tools for businesses, predicts that CRM will break out into the most profitable field in business-related software.
If you want your company to build a sustainable strategy for steady sales growth in the future, your business needs to transform its sales and service data on social media. And other platforms into a unified pool to manage. And the Customer Relationship Management system is born to do this for your business. You can customize everything in a general and straightforward approach, where recording gives you a complete history of customer interactions, all their order issues, and inventory counts. The stock of each item can be updated in real-time.
Even more deeply, the System helps you collect information from their social media activities, including their personal preferences, and listen to what customers say about your product or service. And your opponent on it. From there, your business can make marketing strategies more relevant to community insights and more easily predict product prospects.
CRM's most prominent benefits are not optimizations in terms of productivity, but the benefits of its application into the human resource and supply chain management model to serve customers. If, in the past, you spent a lot of HR costs for logistics and after-sales customer care, at present, you will cut this cost up to 80% because CRM tools have automated the tasks mentioned above.
Administration costs will be more generous without CRM support
Not having a Customer Relationship Management system means business owners have to invest their money in the cost of sales and marketing staff, who directly work with potential customers, gather valuable information, and spend a lot of money and time managing this cumbersome number of personnel.
CRM ensures these activities happen automatically and can scale up in large quantities without incurring any costs other than system costs.
Without CRM, meaningful information about partners and customer files could be stolen and fraudulent by subordinates, which is a considerable risk, affecting the business's survival. With CRM, however, you will have a secure data warehouse with various levels, which is almost impossible to steal, at least for now.
Also, a key sales employee of the business can leave you at any time and bring along the customer network they build. Therefore, the less dependent your business model is on the company, the better. And again, without a CRM, you cannot solve this difficult problem.
If you have a CRM, your customers will be able to quickly connect with your business on various platforms, including phone, email, or social media, to ask questions about their inquiries. They also track their journeys and find their goods easily in real-time. Only the AI ​​machine of the Customer Relationship Management software can automatically do these things quickly and at the cheapest cost.
Without a CRM, even though you can somehow collect the full customer data, it is tough and time-consuming to exploit, analyze, and produce a meaningful result with this pile of data towels.
Types of CRM systems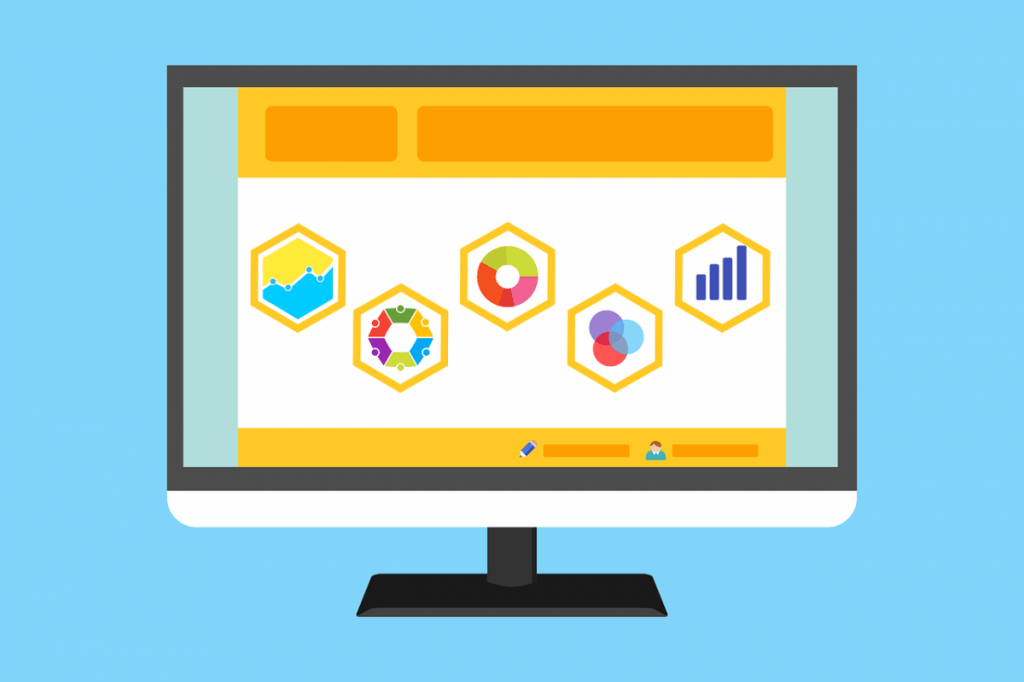 Do you know what some types of customer relationship management systems are? Currently, many companies provide CRM systems for small and medium businesses. Meanwhile, they need to choose to sign up for five reputable CRM providers for large companies or corporate owners. Some of the most popular customer relationship management systems are Salesforce, Microsoft, SAP, Infusionsoft, and Oracle.
The Customer Relationship Management system is classified as follows:
#1. CRM in place (On-premises CRM)
This is a type of CRM that can be applied to the management system, control, security, data maintenance, and internal information of the company. This way, the company purchases a prepaid license instead of buying an annual subscription from a CRM cloud provider.
Customer management software will be on the company's server. And users will bear the cost for any software upgrades. It often takes an installation process to get company data fully. Companies with complex customer relationship management requirements can benefit from an on-premises deployment.
#2. Cloud-based CRM
This type of Customer Relationship Management tool is based on a cloud platform (software as a service) or online CRM. Data is stored in the external network to be connected anytime, anywhere with the internet.
From time to time, a third-party service provider may oversee installation and maintenance. The fast, relatively easy deployment of the cloud attracts companies with limited expertise or resources.
Companies can see cloud CRM as an affordable choice. Vendors like Salesforce charge users based on subscriptions and choose to pay monthly or yearly fees. Data security is of primary concern for companies using cloud-based systems because the company has no actual control over its data storage and maintenance.
If a cloud provider stops working or is acquired by another company, that business's data could be compromised or lost. Similar problems can also occur when the original data moves from the corporate internal systems to the cloud.
In the end, price matters since the cost of subscribing to customer management software can be more expensive over time than on-premises models.
Example: Development capabilities of CRM software
Tradition: Profile, customer history, Marketing campaign
Modern: Cloud technology, mobile, manage social media, service upgrade
Most development stage: Social CRM, AI, IoT, Comprehensive Profile.
#3. Open-source CRM
Open source CRM is a platform that provides source code for users, allowing companies and organizations to make changes for free. Open source Customer Relationship Management systems also allow the addition and customization of data links on social media channels. And it supports companies that want to improve the practical applications of social CRM.
The adoption of a CRM implementation method depends on its needs, resources, and business goals since each technique has different costs associated with it.
CRM examples in practice
#1. Contact center
Traditionally, entering data for Customer Relationship Management systems has been the responsibility of the sales and marketing departments, interacting with guests and contact center agents.
The sales and marketing team attracted leads and updated information systems. Contact centers collect data and examine historical customer records through service calls and technical support interactions.
#2. Social CRM
Social media in Customer Relationship Management software relates to businesses attracting and interacting with customers directly through social networking sites such as Facebook, Twitter, and LinkedIn. Social media presents an open forum for customers to share experiences with a brand. They are even criticizing or promoting the product.
To increase the engagement value of customers who sign up for social media subscriptions, businesses use social CRM.
It tracks social media conversations, from brand to how often keywords are used to determine the target audience and the platforms they use. Other tools are designed to analyze social media feedback and resolve customer issues and inquiries. From there, customer care brings high conversion rates.
In addition, businesses need to pay attention to capturing customers' emotions such as product introduction and customer satisfaction, to expand their online marketing and service strategies.
Companies try to integrate social Customer Relationship Management software data with other customer data obtained from their sales or marketing departments to get a unique view of their customers. CRM integration is the best option for us nowadays.
Another way for social CRM to add value to companies and customers is through the customer community. Customers post reviews about the product. And can engage with other customers to troubleshoot problems or research products in real-time.
The customer community can provide low-level customer service for certain issues and reduce the number of contact department calls. At the same time, they can also provide new product ideas or feedback that companies can use in place of feedback groups.
>>> Read more: 3 Useful Ways to Integrate CRM with Other Platforms
#3. Mobile CRM
Customer Relationship Management apps for smartphones and tablets have become a must-have for sales representatives and marketing professionals.
They are able to access customer information and perform tasks when they can't be in the office. Mobile CRM takes advantage of features specific to mobile devices such as GPS and voice recognition.
From there, provide sales and marketing staff with customer information from anywhere.
Conclusion
By now, you should have an overview of what a Customer Relationship Management system is and why you need to use it. If you want the best customer care for your business, always put the customer first. Researching and managing customer data is the first solution for you. Hopefully, this article is helpful to you. If you have any questions or share, comment below this article!