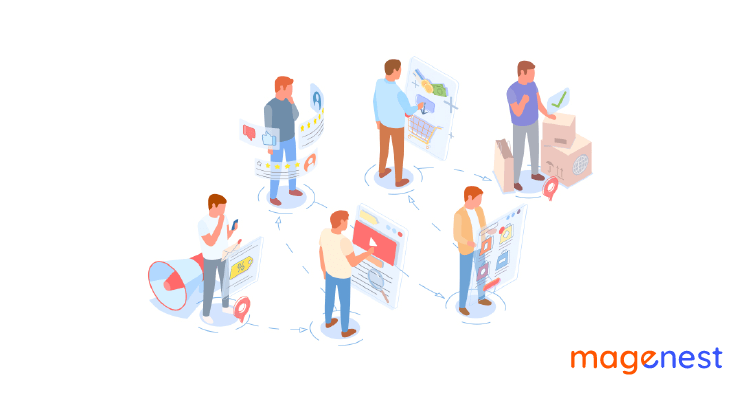 Customer journey management is widely adopted in business nowadays. It both value-adds to customers and your business at the same time.
Businesses have been looking to achieve customer satisfaction given the myriad values it delivers. But how can you do so? You need to understand your customers and how you are presenting yourself during the customer journey.
Customer journey management is the most comprehensive way to anatomize your business, enable you to understand the defects and pinpoint where you can improve.
If you are looking to revamp your business, here are what you need to know.
What is customer journey management?
First, let's get to know what the customer journey entails.
The customer journey is the experience of a customer with a brand during their purchases. The period varies from days to months depending on the products and business model. It's the time when they first come into contact with your brand until post-purchases.
Customer journey management is an approach to measure how you are interacting with your customers. It is to ensure you are providing seamless experiences, reduce customer effort across multi-channels, and improve customer experience.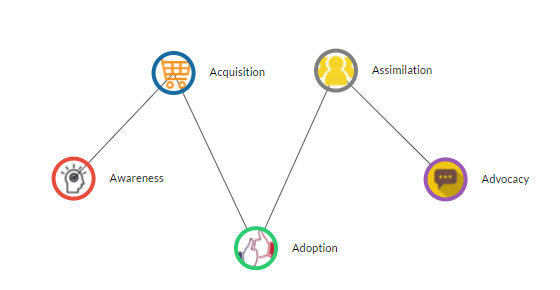 Customer journey management framework
There are different approaches to manage the customer journey. However, three main ways to keep in mind are customer journey mapping, customer journey analytics, and customer journey orchestration.
Regardless of the protocols, these methods zoom in on different aspects of the customer journey and look to deliver a better experience.
Customer journey mapping
Customer journey mapping visualizes the whole customer journey experience and provides an overall understanding of the touchpoints, customer interaction, and so on.
This not only involves the customer experience alone. Building a customer journey map seeks effective coordination throughout all departments: from customer service, call centers, sales, marketing, design, policy, etc.
Customer journey mapping is an effective way to a better customer journey management as it helps to answer the below questions:
How did your customer first come in contact with your brand?

What are the touchpoints of the customer journey?

What is the first impression?

How easy is it for the customers to buy a product?

What are the pain points?

How do they feel throughout the buying journey?

What are the opportunities and drawbacks?
All these questions will be visualized with the use of diagrams, tables, customer's thoughts, emoji, etc, all in one map.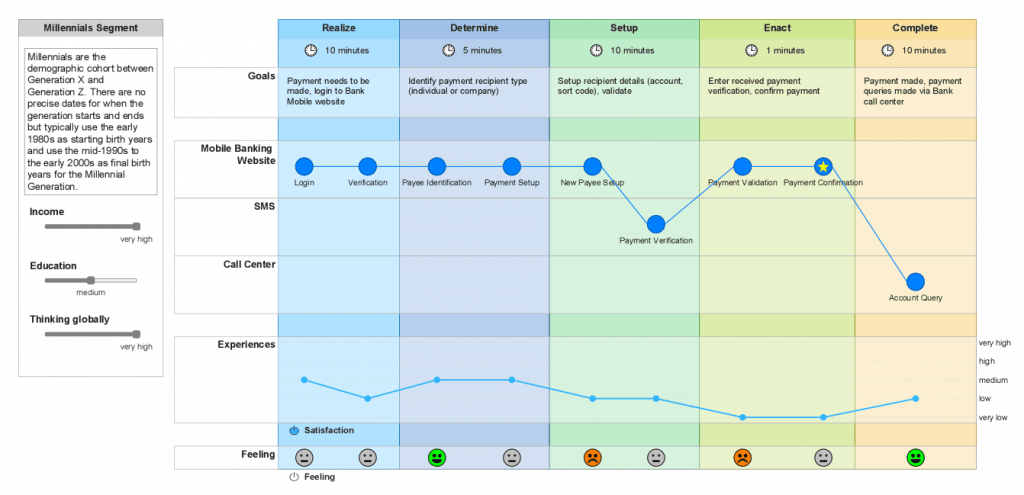 >>> Read more: Creating a Customer Journey Map in 6 Steps
Customer journey analytics
This is a data-driven customer management approach to analyze customer's behaviors, performances, etc. From then, you can advance the customer experience, define the set of KPIs, identify the main problems across platforms.
Customer journey analytics helps you understand:
How many percent of customers go down to your funnel in a period of time? How many proceed and drop out at each stage?

Customer demographics and their buying habits (will they go straight to the desired products and buy or will they detour and examine your brand first?)

How long does it take to complete each step (payment, delivery)

What are the root causes for the inconvenience of the customer journey?

What are the alternatives to adopt and enhance their experiences?

How many values do customers bring to your business?

Which interactions are the most effective and which are not?
These are the insights customer analytics can provide. These are some points overlapping with customer mapping. However, customer journey analytics is more quantitative and involves mainly customer experience, analytics, and marketing.
Customer journey orchestration
This customer journey management approach emphasizes the personalized experience your company delivers. Personalizing is one of the key metrics businesses are aiming to increase the engagement rate and achieve customer satisfaction.
>>> Read more:
Customer journey orchestration looks into the possible touchpoints where businesses can personalize the customer journey. This comes as an indispensable solution to get attention from the customers while there is a lot of distraction purchasing online.
This also enables you to understand how you perform across platforms and ensure each platform syncs well with another. Whether it's websites or mobile devices, customers should have the same experience.
For example, your customers browse your website then add several products to their cart. However, they haven't proceeded to checkout. Make sure next time when they log in on mobiles or tablets, they can just resume the past actions and make a payment without any disruptions.
Also, try to call out your customer name and offers relevant products based on their previous purchases, this will yield more sales and make the buying journey become so much more personal.
Customer journey management platform
There are many customer journey management platforms out there to pick and apply to your system. With these platforms, you can freely create the customer journey map or analyze the customer journey and set out to orchestrate it.
Here are some of the outstanding ones:
Genesys
Genesys prides itself on leveraging data to create the best customer experience. They believe data can tell a story and enable you to take action, create a better story in the future on your own.
By gaining insights into each customer journey, Genesys helps you personalize the experience, identify good opportunities, and how to respond to a frustrated customer.
Making a difference is how you stand out from the crowd and a customer journey management software/platform can help you achieve that.
Customer journey management platform Genesys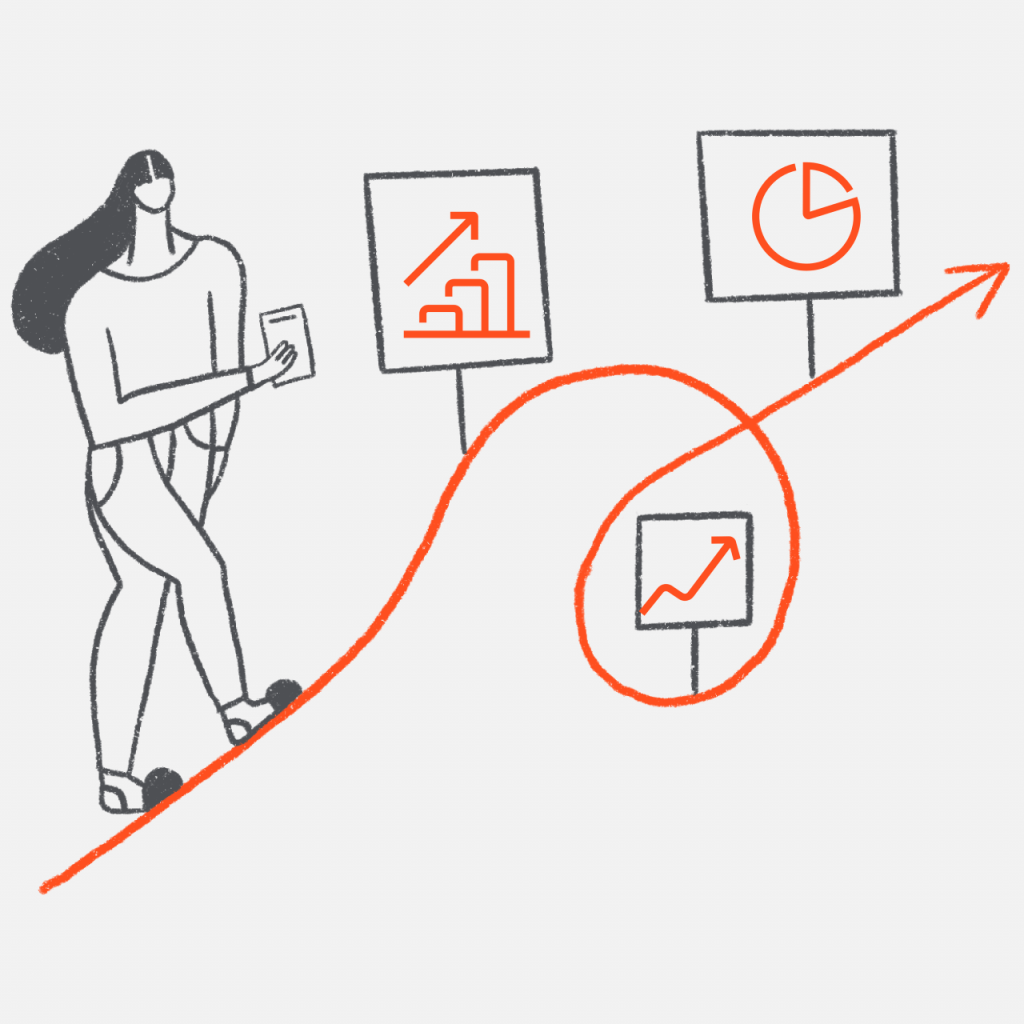 Pega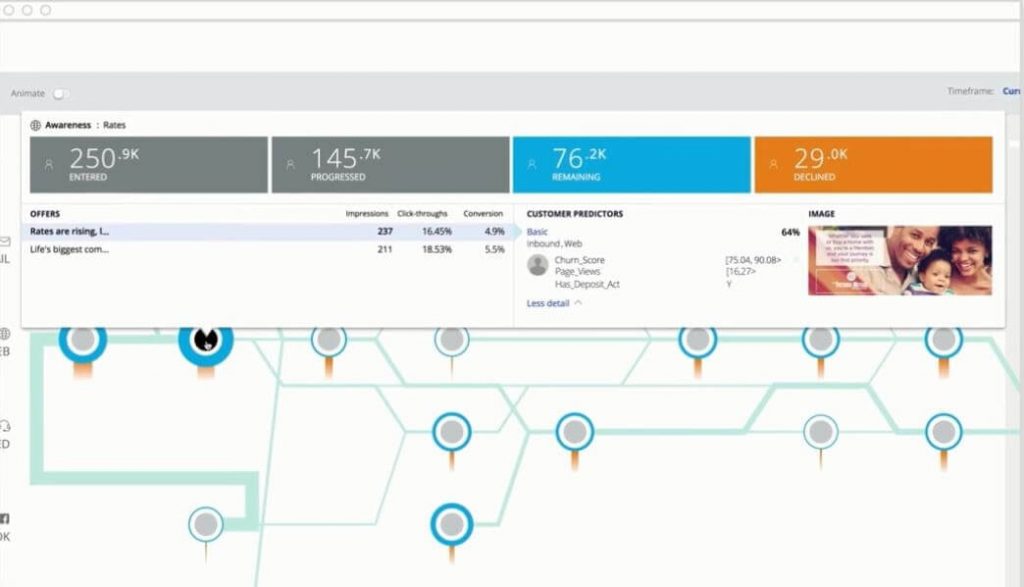 This is an illustration of customer engagement across functions during their journey from Pega.
Pega also provides a wide range of solutions to keep your customers happy and gather insights for your business, from mapping the customer journey to using predictive intelligence & analytics to make decisions. It also helps you to convert better.
You can integrate these functions into your software to collect information and constantly improve your service/design.
The system also collects customer behaviors, analyzes it, and makes a suitable recommendation in the future: delivery option, retention plan, and more.
Final words
We hope you have got an understanding of customer journey management and the approach to managing the customer journey. Pay attention to the customer journey management to upgrade your business!