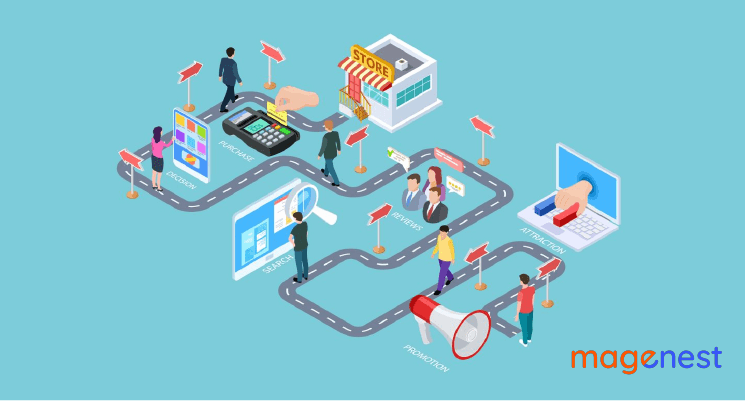 Today's customers interact with a brand in many ways. Online purchase is different from offline. Buying on different shopping platforms can prompt different experiences. Therefore, it's a challenging task to understand the customer journey. However, it's doable.
By designing a customer journey map, you can get a grasp of how customers feel, what the challenges are, and then plan out your revamping project efficiently.
This article will discuss all dimensions of an e-commerce customer journey map to help you better improve customer experience.
The Definition of customer's journey map
Before getting into the customer journey map definition, let's get to know what the customer journey is.
Customer journey is the whole process of making a purchase where they get to interact with your business from buying to payment to after services.
It's not easy to get into the mind of a customer. Everyone will have different buying intent and behaviors. Some might just go straight to the product category and browse a specific product line. Some might take a detour to know your company first and proceed. Some others might stop at check out due to technical failure.
Therefore, you will need a customer journey map to paint a better picture of your customer behaviors.
So, a customer journey map is a visual presentation of a customer journey where it pinpoints the way a customer interacts with your brand, the touchpoints, and the drawbacks during their purchase.
The benefits of a customer journey map
The measuring customer journey for eCommerce will provide you insights into customer experience, help you achieve customer satisfaction, thus making your business more efficient in the online space.
>>> Read more:
Target the prospects
Mass marketing isn't wrong. However, you need to look into the end result and the impact your brand imposes with a general marketing tactic. All in all, narrowing down to those you are more likely interested in your products is more preferred.
A customer journey map will help you do so. By going down to the demographics and customers' persona, you can design a proper customer experience that tunes well with them.
Identify the defects in your system
By looking at customer journey touchpoints, you can understand their pain points while interacting with your service. From then, you can improve the overall operation for the better.
Improve customer services
Analyzing customer journey for online shopping is a clue to help you constantly improve your presence with your customers. Whether it's a 24/7 call center, a swift payment system, or a functional website. This will also help you to be more reliable in customers' eyes for good.
If your website is going to have maintenance tomorrow in 2 hours, do inform your customers or notify them on the first page so that they would know what to expect.
Reduce the churn rate
The whole point of understanding the e-commerce customer journey is to understand your customers and how you can perform better. This will ultimately reduce the churn rate and increase the customer intention rate. These are the metrics businesses are aiming to achieve these days as retaining existing customers is more profitable and less costly.
Get referral customers
Customers tend to tell their friends and acquaintances about their purchasing experience. If you deliver a good product and an exceptional service, they will be likely to introduce it to others. And that's the organic growth that any business is seeking.
However, to keep the referral programs keeps ongoing, you should reward your customers. You can build a loyalty program or reward points and encourage more people to partake.
Those're some of the customer journey map benefits to keep you motivated in improving the customer journey. How can you map it out and what are the templates available? Here are the answers.
3 customer journey map templates
There are plenty of eCommerce customer journey map templates to choose from. It depends on the types of your business, what you want to measure, and what you want to figure. We will present the 3 most common templates in this article to save you time and effort.
#1 Current State mapping
This is a customer journey map template that defines how your customers interact with you at the current time.
It identifies the customer journey map touchpoints and thus you can easily follow how customers experience your services. It's hard to get customers to show up at your door. So current state mapping helps you embrace the customer journey and improve it.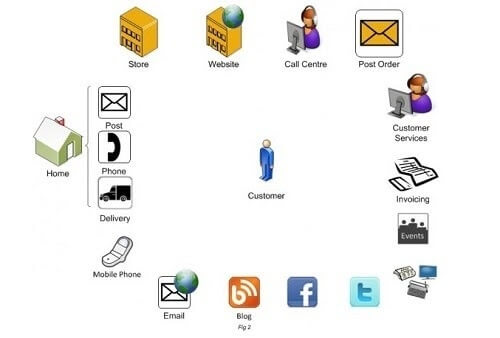 To create the current state mapping, you need to understand where they come from, what channels they prefer to interact/pay and keep in touch.
#2 Future State mapping
Opposed to what current state mapping points out, future state mapping focuses on the desired customer journey you expect your customers to behave and then plan out the best way to achieve that.
This template usually applies to the sales process, before customers start to engage with your business. It helps you decides where to reach them, what marketing materials to craft, and what the best practices to drive them down to your sales funnel and onboard with your brand.
For example, you are looking to sell child socks on online shopping channels. By understanding what your customers need, which channels to reach them, etc, you can set out to build your marketing campaign with lovely, child-friendly design, give away on the children's day, or craft insightful content on how to take care of children during the wintertime, etc.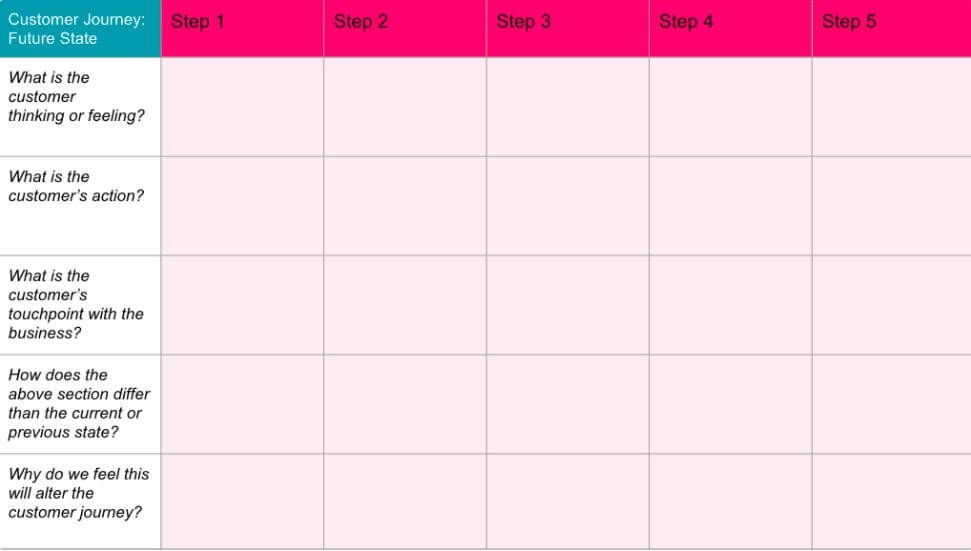 #3 Day in the Life mapping
This template focuses on what customers want and how they behave in everyday life, what they prefer, what issues they are facing, etc. From there, you can set out to build an appropriate customer journey and offer them your support.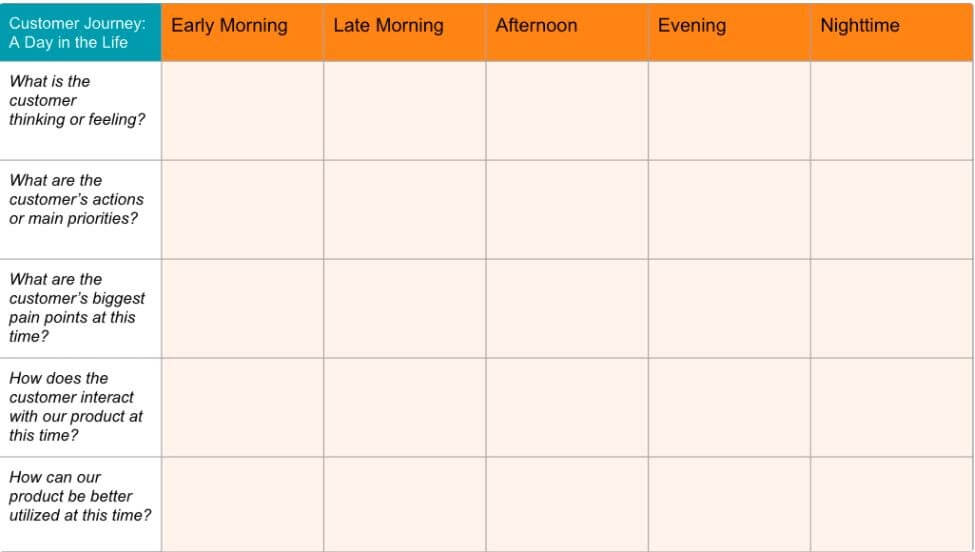 4 Customer journey map best practices
It's time to get to know the customer journey map best practice to apply to your business.
#1 Set clear goals for your map
Are you looking to improve a feature, acquire insights, implement a better marketing campaign, or seeking to expand your business? Whatever that might be, always be clear from the beginning to ensure you stay on the course.
What you need to do next is to define who your current customer are, their age, interest, how they want to interact, etc.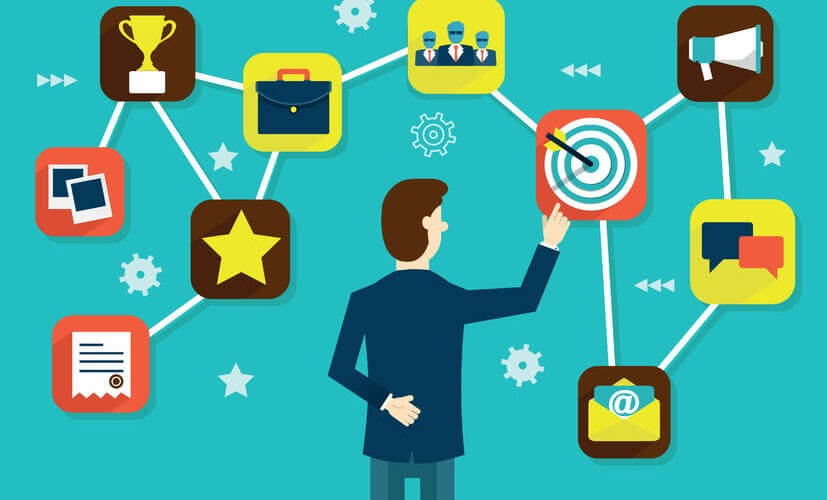 #2 Define the touchpoints
At this point, you need to clarify the below questions:
How did they get in touch with you in the first place? Through which marketing channels? How did they find the store or your website? What Call-to-action draw more clicks?

How did they proceed to buy? After browsing all products or go straight to a specific one and check out?

How do they pay? What are the most preferred ways to get the delivery?

How do you get in touch with your customers post-purchase?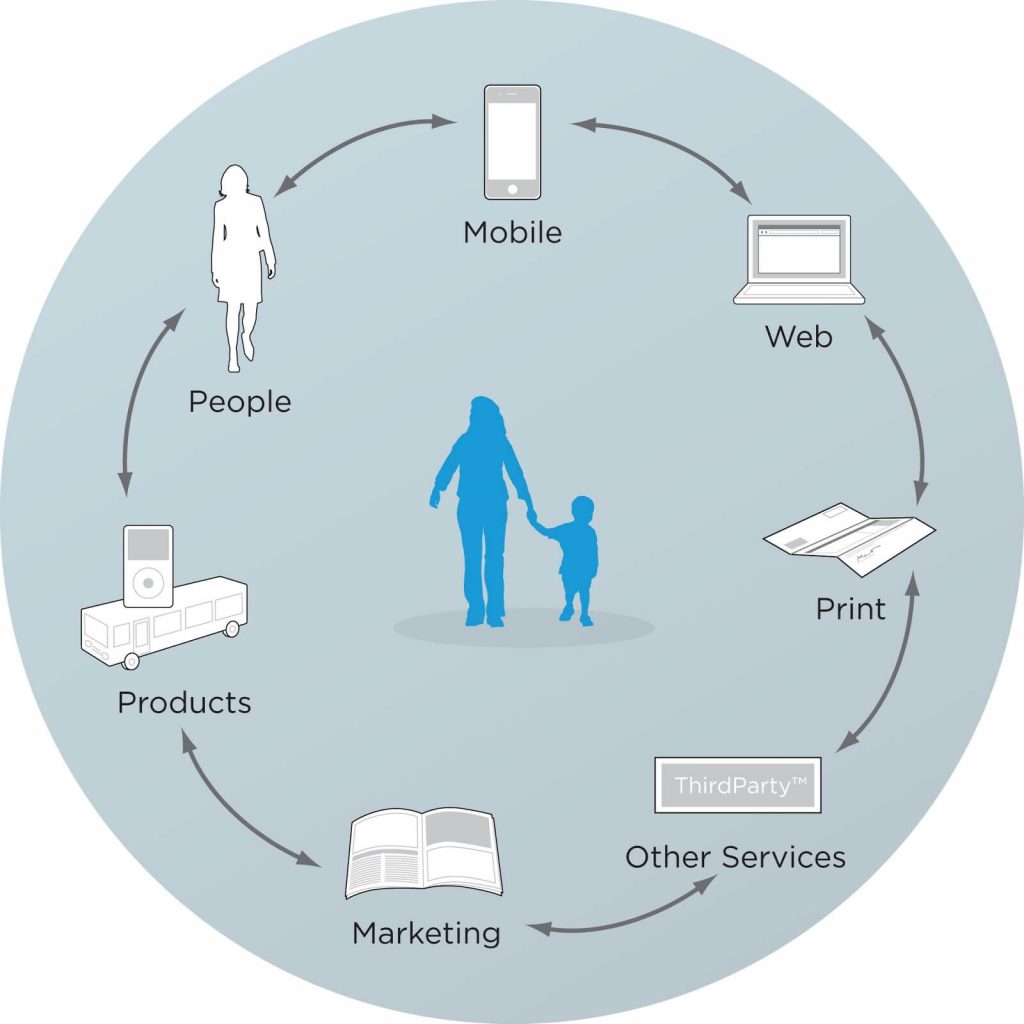 #3 Experience the journey yourself as a customer
After crafting your own customer journey map, it's time for you to experience it as a customer. No matter how good and perfect a customer journey you have designed, always put yourself in a customer's shoes and see how it works before rolling out for use.
#4 Continuously improve and alter as you go along
Don't stop improving yourself. Keep your eyes on the performance, conduct A/B testing, experience it, and make a better plan. Get insights from the customer journey map and keep your work going.
Customer journey map examples
Here are some of the noticeable customer journey map examples to look at.
Lancome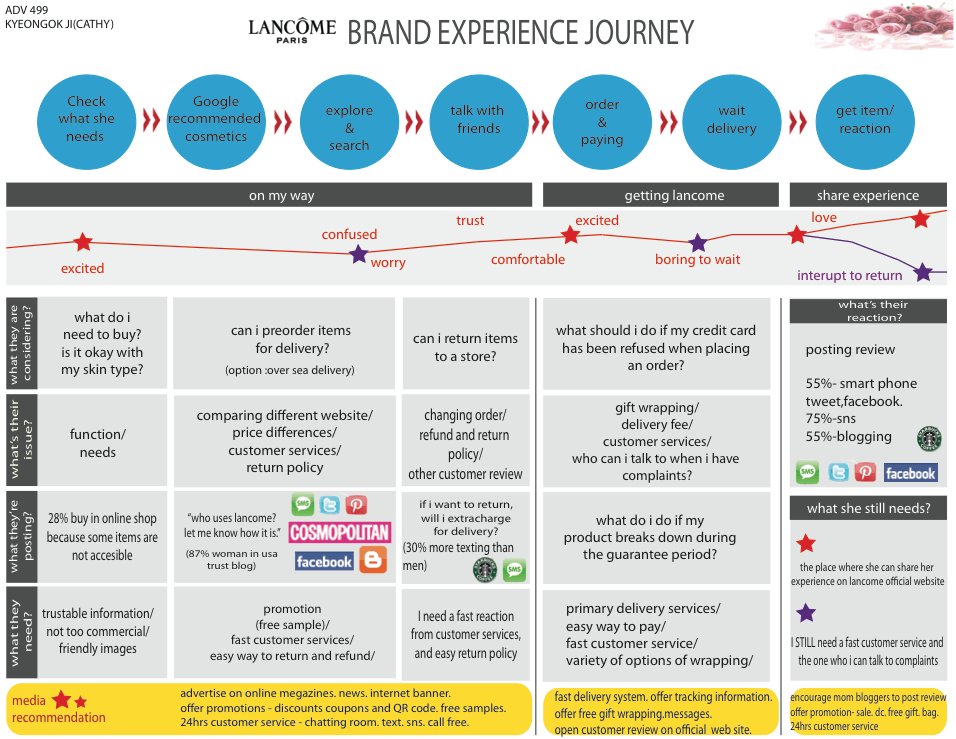 This is a comprehensive picture of how a customer comes into contact with Lancome. Starting from having an interest, to going down to the consideration with confusion. By understanding what concerns the visitors and helping them clear their doubts, Lancome fuels the interest and keeps them ongoing.
This customer journey map clearly shows when and why a customer tends to lose interest. That's when Lacome steps in and clears their heads. A very clear and easy-to-grab illustration to refer to.
Tandemseven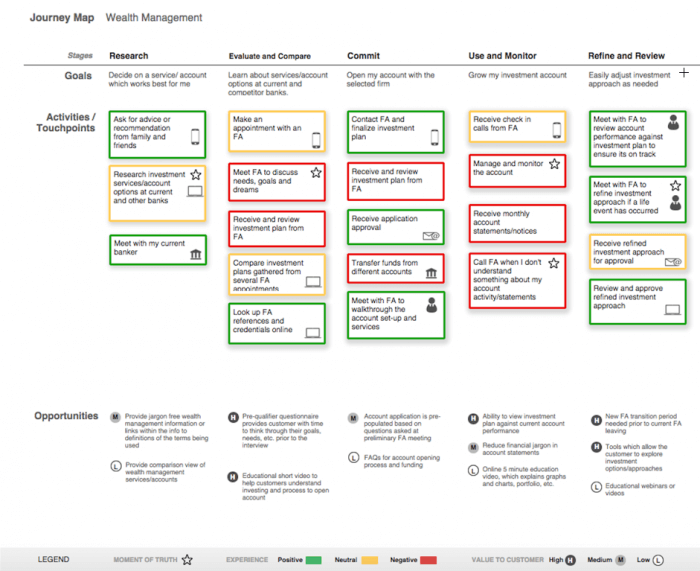 What is good about this map is. It's presented with a simple diagram. By bordering each item in different colors, we can easily define where customers are excited about the buying and where they are not.
The map also pinpoints the initial goals, touchpoints, and opportunities that everyone can just have a glimpse and understand. This is a good example of the customer journey map that you can bring and present to people from many different departments!
From the customer journey map to an excellent service delivery
In short, a customer journey map provides you insights into how your customer feels during their purchase and helps you strategize your next plans. It's never a loose game to satisfy your customer as it increases customer lifetime value and grows your business more sustainably. Also, when drafting a customer journey map, make sure you define your goals, opportunities, and constantly improve them!