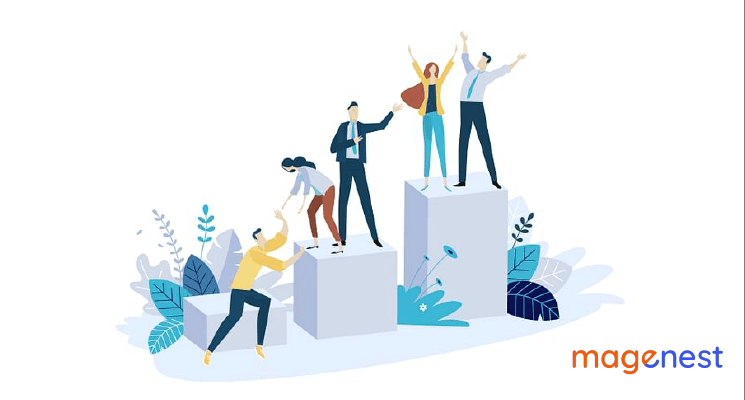 Customer Lifetime Value (CLV) is one of the most important parameters in marketing you should keep your eyes on. Why? It measures the success of the relationship between you and your customers, helps you define your marketing strategies, and aims for sustainable growth.
Why maintaining the bond with your customers is such a big deal while we can go out and acquire new customers? - You might be asking. Well, here are some statistics to answer the question.
Money-wise, the cost of getting a new customer is 5-25 times more expensive than retaining an existing customer. Efficiency-wise, the conversion rate of old customers is 60-70%, totally outpasses that of new prospects which are only 5 - 20%. Frequent buyers also tend to spend more since the trust has been established. This is a data proven fact that existing customers spend 67% more than first-timers.
If you think these figures are mind-blowing, it's probably time to learn how to increase the customer retention rate by understanding and calculating customer lifetime value accurately.
What is customer lifetime value?
Simply put, customer lifetime value is the total value of a customer brought to your business during their whole life. It does not measure one-time purchases or monthly value but during the span of a customer's life. That's why it's so important to understand its nature and develop tactics to keep your customers going back to you over time.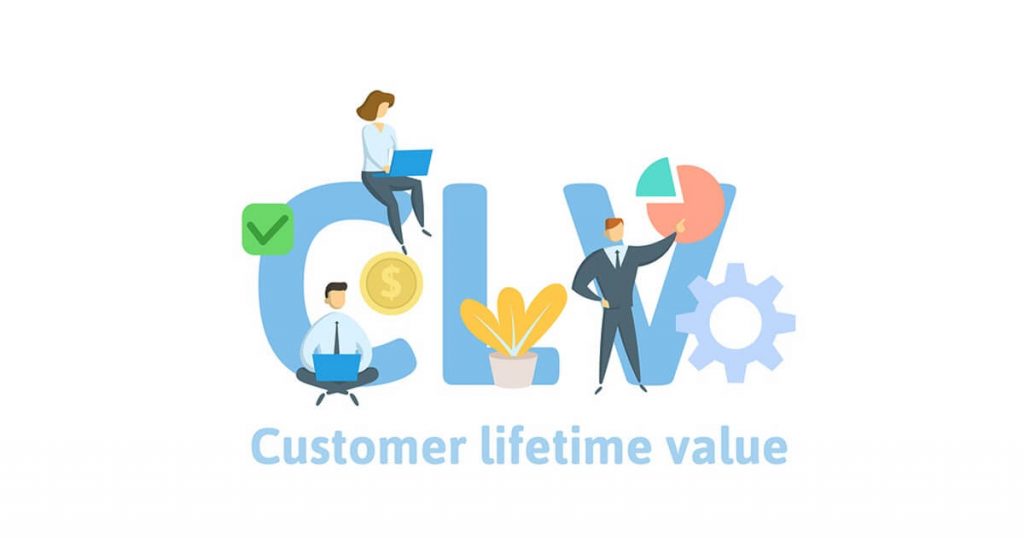 How to calculate customer lifetime value?
There are many variations in customer lifetime value calculation. However, historic CLV and predictive CLV are the basics.
Historic CLV
This is a CLV model to calculate the gross profit a customer generated in the past. Thus, you need to add up the total profit from the first purchase to the latest one and divide it by the average gross margin. The customer lifetime value formula will look like this:

In which, average gross margin is calculated as below
Margin = 100 * (revenue - costs) / revenue
This customer lifetime value model works best if the customers' behaviors and preferences don't change over time.
Predictive CLV
This CLV formula measures customer behaviors and predicts their purchase intent in the future. This is a great indicator for you in your business decision. There are many ways to calculate this, we will present a simple way to save you the troubles.
The key factors involved are:
AOV = Average order value

T = Average monthly/yearly transactions

ALT = Average customer lifespan (in months/years)

AGM = Average gross margin
So the customer lifetime value calculation is:
CLV = AOV * T * ALT * AGM
Take a look at the customer lifetime value example below:
Imagine you are running a coffee shop with AGM is 80%.
You have this loyal young customer who keeps coming back and buying coffee for 50 years. He drinks one cup of coffee every day (365 days per year), and each costs $3. So the customer life value would be 3 * 365 * 50 * 0.8 = $43,800.
Another customer is at his 50s and just started to subscribe to your business. He's pretty much done with late night working and wants to take care of his health more so he only drinks 3 times per week, continues in 15 years, the cost remains the same: $3. So the CLV calculation is 3 * 144 * 15 * 0.8 = $5,184.
The formula itself is not always 100% accurate depending on customer behavior, your business field, etc. However, by looking at this, you might now see the discrepancy between the figures and how to allocate your budget going forward.
The importance of customer lifetime value
Segment your customers
One of the crucial principles in life is "Don't put all your eggs in one basket!". It even makes more sense in doing business as the product margin and revenue generated from each product differ from each other. So segmenting your customers and allocating budgeting is what to keep in mind.
Consumer lifetime value will help you do so. By looking at this value, you can define the common things the most profitable customers share then group them together for the same basket. Based on this, you can narrow down your target and plan your business more wisely.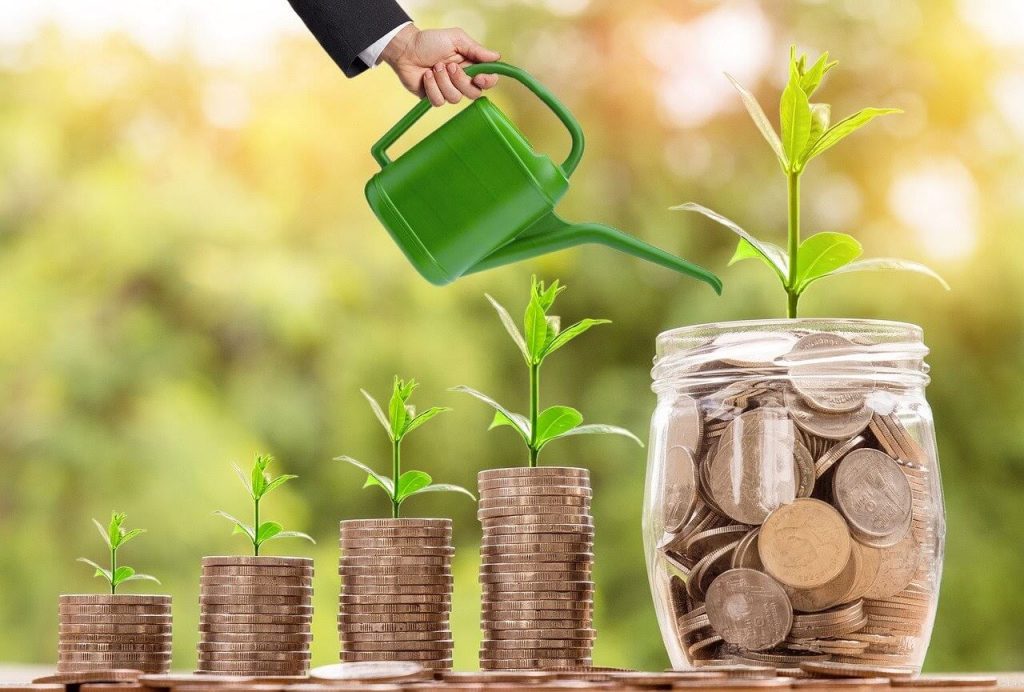 Build stable growth
Client lifetime value not only helps you understand the relationship with your clients in the past but also opens door to build future values. It helps you build preferential treatment programs to keep them stay and turn them into loyal customers.
It's not easy to build trust with customers. However, a coupon on special occasions or personalized wishes and presents on their birthday would do the trick. These simple acts will increase the frequency of return and ultimately grow your business.
4 Ways to improve customer lifetime value
CLV (customer lifetime value) is all about building a long-lasting relationship, turn visitors into frequents, or loyal customers. It's definitely not an easy task but you can look at these tactics and apply what suits you the most.
#1 Focus on customer experience
Customer experience is what involved in a customer purchase journey. From branding, store visits, customer services, payment to after services. Make sure your website is appealing and easy to navigate, your contact center is always up for queries, your staff is quick to address issues and your business is open to feedback and making changes.
This is a lifelong task when running a business and you shouldn't skip any of these steps.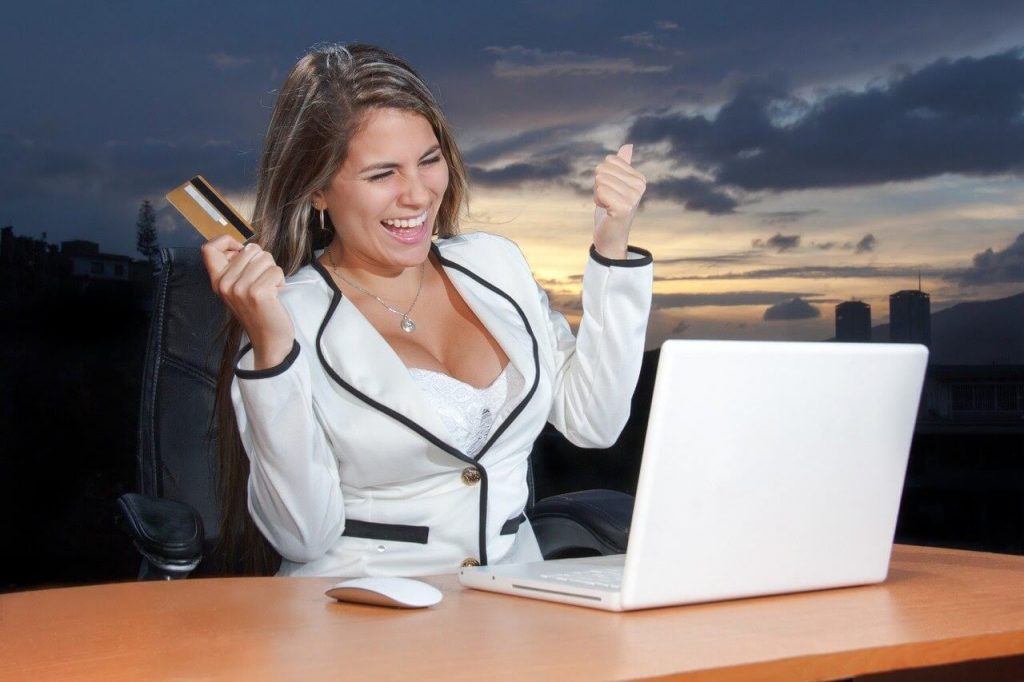 #2 Reward customers with high CLV
By running on the principle of customer lifetime value, now you already have a clear picture of which customers are most valued to your business. By now, you should take action to keep them stay. Reward them.
If you notice your customer has the tendency to buy sports clothes, gift them a coupon to purchase sports shoes. You can offer coupons, discounts on, or free shipping depending on their bill or give them exclusive access to your customized premium products.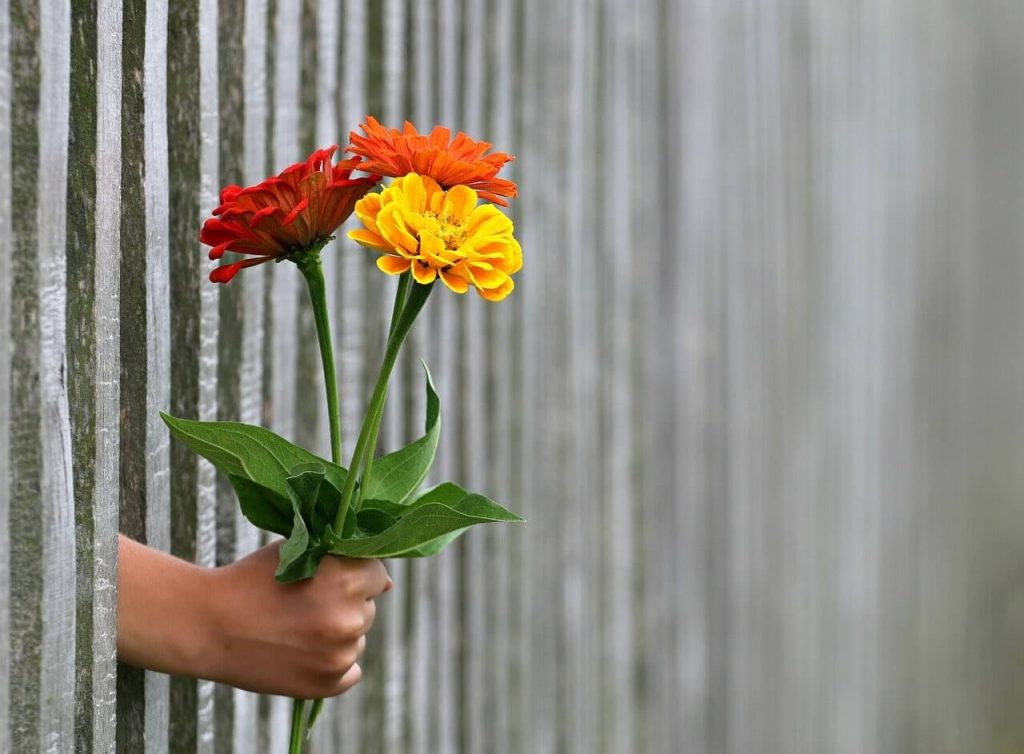 Setting up a reward point program is another option to engage and retain your customers. You need to set up the earning rules, expiry day and member tiers, etc to run the program.
This is quite a lot of works but it's known as a silver bullet to grow the retention rate if run well.
>> Read more:
If you don't know where to start, our Magento 2 Reward Points can help you set up one from the ground up.
#3 Apply sales tactics
It's hard to resist a discount on a product we intend to buy. Therefore, analyze your customer behavior and offer a cut-rate on relevant products.
Again, cross-sell and upsell are not to be ignored to increase sales performance. You can set up an eCommerce popup to inform about relevant items or give your customers some recommendations at checkout.
#4 Reduce the churn rate
No businesses want to have unhappy customers but no one can escape this spell. If you ever had any dissatisfied customers, don't just let them walk away. Instead, hear them out, offer them something as compensation and if there is an error in your services, do improve it. If handled well, you can turn them into loyal customers.
Final words
Customer lifetime value (or Customer LTV) is what you should never rule out in your business plan. By understanding customer lifetime value meaning and applying LTV calculation, you can draw insights and come up with the right strategic plans. There are many ways to keep your customer stay. The key takeaway is to listen to them, cherish them, reward them. If you want to build a rewarding program on Magento 2, here is your magic tool!