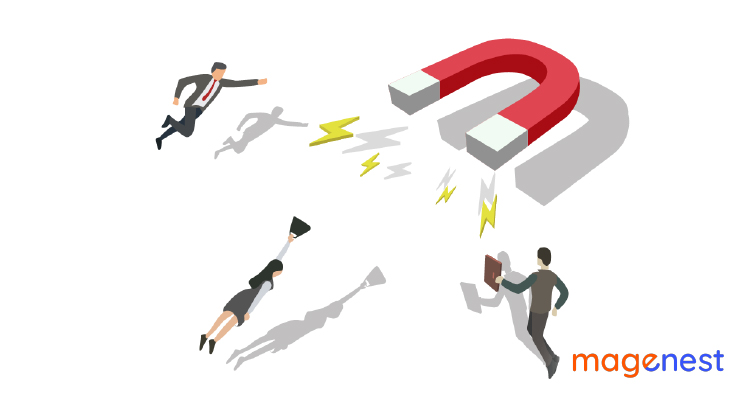 Customers - either existing or newly acquired - all help brands increase their profit. However, the difference in investment for these two types of customers is staggering.
According to the State Of The Conversation Report by Corporate Visions, most companies spend over 70% of the marketing budget on customer acquisition. That means the budget for customer retention efforts accounts for less than 30%.
This article will let you know why retention marketing is as important as lead generation. We also introduce the 11 customer retention strategies for you to implement into your marketing plan.
Why Do You Need Customer Retention Strategies?
Customer retention exists to help companies secure a significant profit with half of the efforts they might put on new clients. Customer retention is about keeping customers in the long-run, enhancing reliability, and recurring revenue for a business.
Here are some major benefits of customer retention:
Existing customers are already convinced about your products, no more convincing needed
Long-term customers are satisfied customers who you can take feedback from to upscale your customer service and marketing strategies.
They willingly promote your brand to their friends and family. This also helps with your brand awareness.
A big base of retained customers makes the market sees you as a reliable business with a good reputation.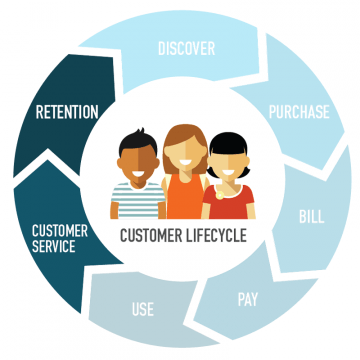 The 11 Effective Customer Retention Strategies to Retain Your Customers
1. Discounts Never Get Old
Who doesn't like discounts? And giving your existing customers discount codes for being with your business this whole time makes them feel like this is a privilege just for them. You should make them believe that they have earned it for being a loyal customer. That is how they will tell others and make them believe the same thing.
Not to mention, a discount code is one of the easiest retention tactics. It also encourages customers to shop more. Because the more they buy, the more significant discount codes can serve them.
2. Create a Simple Point System
This is one of the most common user retention strategies. Frequent customers earn points which will be some kinds of rewards later, such as a discount code, a free item, or other types of special offers.
You can start building your loyalty program successfully by creating a point system for your customers on your eCommerce website. Using extensions like Reward Points for Magento 2 will allow you to increase sales as well as to improve your customer retention program. With this, customers can easily earn points after purchasing an item, subscribing to the newsletter, and so on.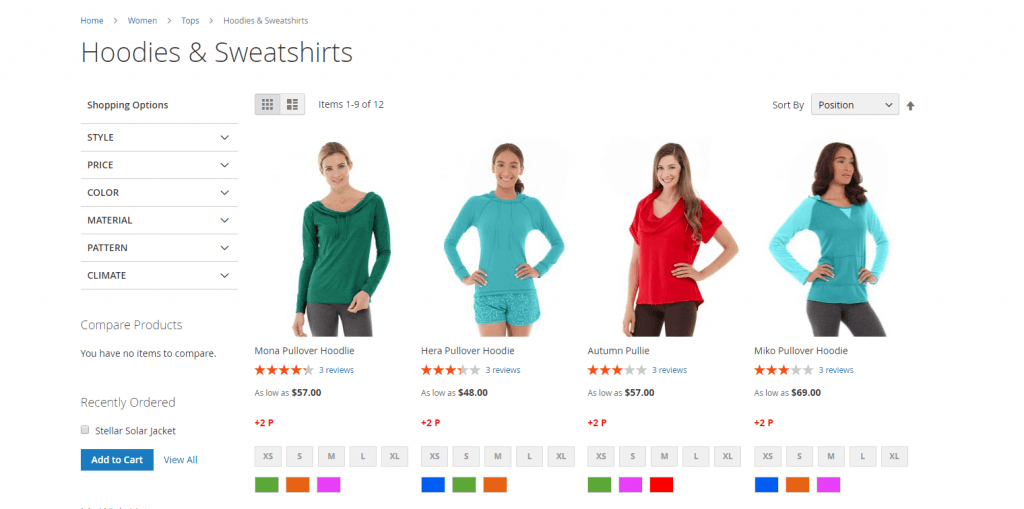 As one of the customer retention strategies, this method can be done more properly by creating loyalty tiers.
The airline companies already use this system as a reward program. Customers earn points at specific establishments to level up. And when they achieve a higher tier, their rewards and special offers will also be better. This can guarantee the user experience as well.
3. Having A Loyal Customers Celebration Event
Want to increase customer loyalty? Then give them more appreciation.
This is the same as the annual dinner or the team-building trip you reward your staff to do better and honor their hard work. Your customers also need an event like that to remind them how precious their support has been to your business.
This customer retention strategy will need a generous budget to be done properly. But you don't have to invite everyone, only several customers who have contributed the most. Events like this can be great content for your customers to share later. Which will help promote your business and encourage other clients to be the next VIP guests of your celebration event.
4. Make Referrals One of Your Client Retention Strategies
Does a referral program make you think that it involves more in getting new customers than retaining current ones? Think again! The referral program can be effective in both rewarding your current customers and gaining new clients.
Something like getting more discount percentages for each friend the customers bring to your business, or group-buying to earn more points and after-purchase promotions.
This customer retention plan gives you many opportunities to be creative with your marketing plan.
5. Partner with Another Company
This might make you question why we have to partner with another company and give them a share of our customer base? Well, chances are our loyal customers have used up all our products and services, which made free items and discounts meaningless. Then how can we refresh the experience?
As we just mentioned, being a partner with a relevant brand is a great way to offer your existing customers more options. Who knows if your customers just have their eyes on the items from a different brand that you just gave them a discount code to? We can imagine they will appreciate your consideration very much.
6. Make Your Subscription Service More Fascinating
As customers take a leap of faith to subscribe to your service, that's is when the challenge of customer retention starts. But you can use your creativity in personalized marketing skills with your subscription service in retaining your customers.
Subscription business models can be a variety of industries. One of the most typical examples of a subscription service is a magazine subscription. At first, customers wanted a subscription for less money. But as time went by and they have become long-term subscribers, a little money-saving is not an appealing benefit anymore.
Your subscription-based program should be able to offer better incentives for the customers over time. Something that they might not receive anywhere else. The more exclusive the offer is, the better. With this customer retention strategy, no customers would want to end their subscription with you.
You can check out the Netflix subscription for more insights.
7. Make Your Customer Care Available
Does it annoy you when you stay at a luxurious hotel and it's always hard to reach the receptions when needed? The same thing happens with the eCommerce world.
There's no way to make sure nothing is gonna happen during a customer's shopping journey. If you can't afford to have an office to be a customer care center, then at least your hotline network works perfectly fine so customers can avoid hassles when finding you for inquiries.
Whether it is a Facebook message, an email, a comment on Instagram, or a note via your online chatbot, etc., there has to be someone to respond as soon as possible. In this time and age, still, nothing beats a human touch.
8. Ask for Feedback and Reply Whenever You Can
Reviews are golden because they are beneficial for business. They serve not only as a tool to increase conversion rate but also as one of the strategies to retain customers.
But there's one more step to make all those reviews more valuable. Respond to them.

Don't forget to respond to it whenever you can. Even just a simple "thank you for your trust in our brand" as a reply to a positive review can make other customers believe you have great customer service. Which makes them feel at ease being your loyal customers.
9. Never Underestimate A Thank-you Note
E-commerce is not always about robots and technology. Sometimes, a handwritten thank you note is the best reminder to customers that there's a grateful human on the other side.
Delivering these handwritten notes along with an item when you do packaging can be used as one of the customer retention methods. Instead of printing the same thank-you note content to every customer, try to make personalized content and you will see a huge difference.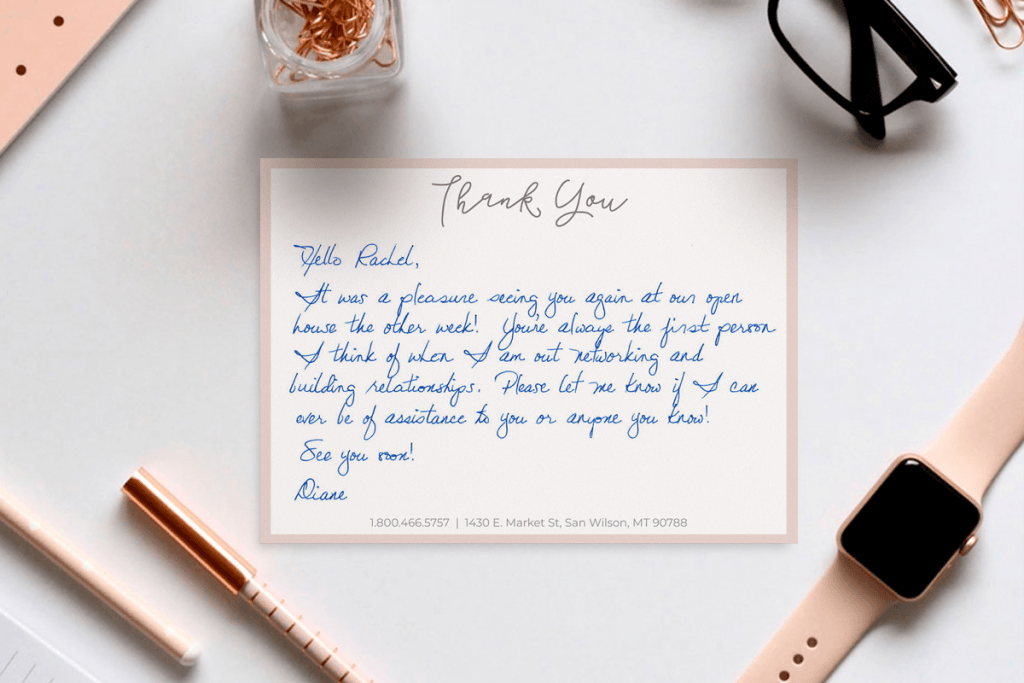 10. Be Flexible Is One of The Strategies To Retain Customers
Business comes with policies, no doubt. Some of them are strict. But then a long-time customer happens to request a refund a day or two after the refund time is over. Are you gonna risk losing that customer because of the rule?
A customer retention technique like this can turn casual clients into real advocates for your brand. Again, exceptions are believed to belong to loyal customers. So when you can discuss with your boss to help that customer get their refund, they can't help but appreciate your effort.
One little note is that please keep in mind that this should be exceptions, not a precedent.
11. Make Their Special Days Special
Like Starbuck gives you free cakes on your birthdays, remembering customers' special days only is not enough anymore.
You can do something as simple as sending them well-designed and personally tailored postcards to say happy birthday. Or you can create a whole exclusive newsletter that expresses your best wishes plus a free item as a present.
Be creative and you can build a customer loyalty program through such a small action.
Final words
It goes without saying how crucial it is for a brand to put effort into customer service because customer relationships play a huge role in making a company grow. That's why companies should pay attention equally to both types of clients, no matter how much budget is going to be spent on each marketing plan.
Seeing how the companies treat the existing customers is also one of the factors that affect new customers' decisions to be your clients or not. So if you haven't used any of these 11 customer retention marketing strategies we've told you above, pick one and execute it as soon as possible.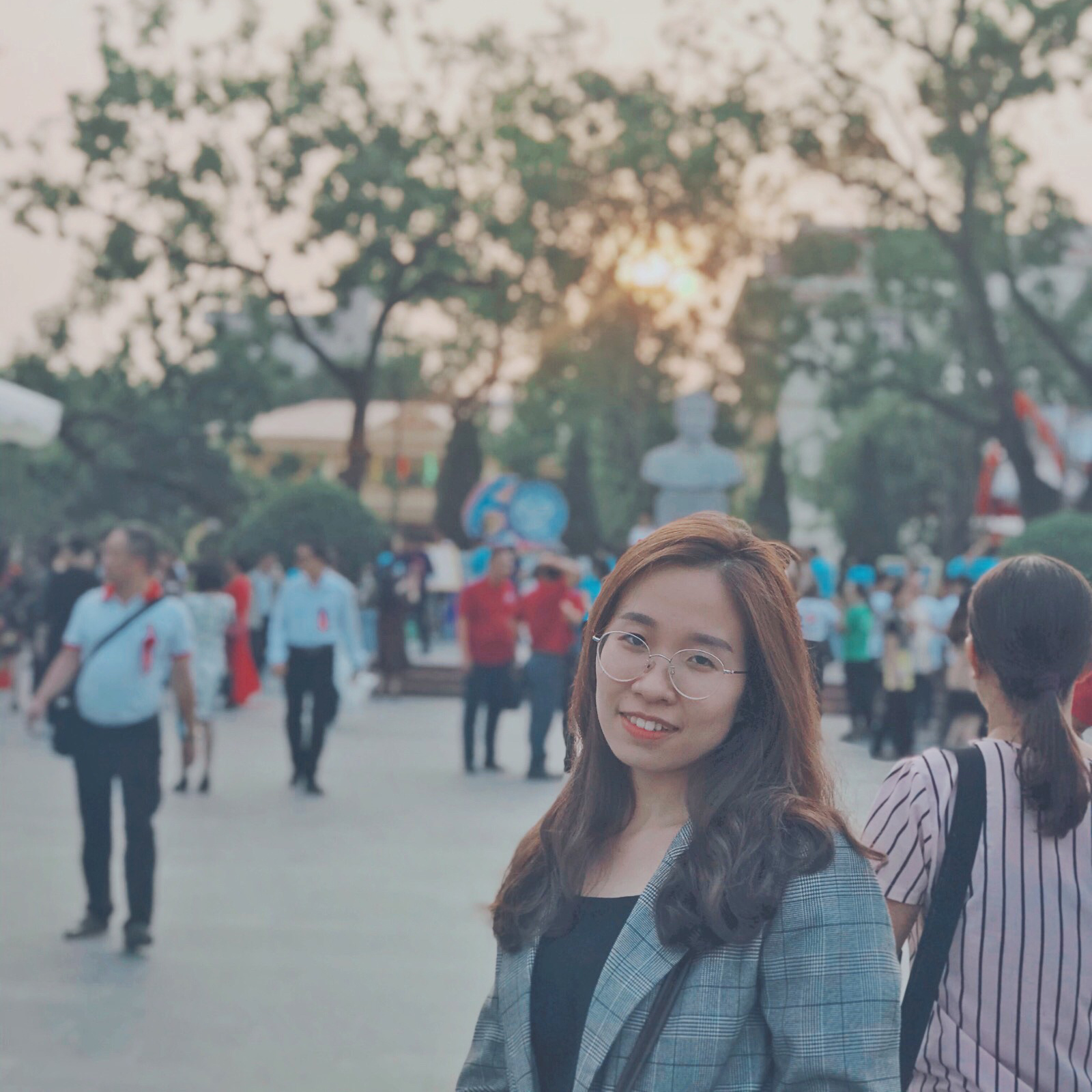 Marketing Executive | Content Manager