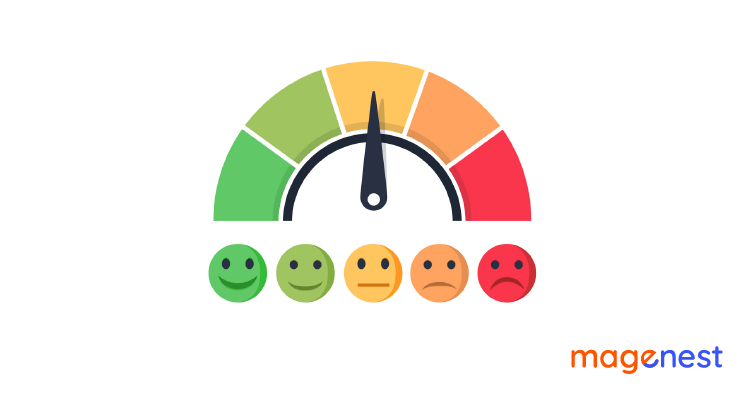 Whether you have been on the entrepreneur journey for a long time for just stepped in recently, you should probably know your business revolves around resolving problems for your customers no matter what.
As such, measuring customer satisfaction will shed some light on how your business went and what action to take.
The customer satisfaction index is qualitative but measurable. This article will show you customer satisfaction metrics and satisfaction measurement.
Types of customer satisfaction metrics
There are many types of customer satisfaction metrics that we can look into. Each of these measures different aspects but they are all indicators of customer satisfaction that helps to provide us some insights.
When it comes to measuring customer satisfaction, CSAT, CES, and NPS are essential elements. Let's find out!
Customer satisfaction score (CSAT)
CSAT customer satisfaction score defines the degree of satisfaction a customer feels when interacting with your business. CSAT score can be measured from a scale of 1-10, 1-5, 1-7, or from dissatisfied, mildly dissatisfied, neutral, satisfied, and super satisfied.
There is no agreement of which one works better than the others, as they basically share the same mechanism.
The CSAT survey should be sent within 15 after the interaction with customers. CSAT measurement gives us a notion of how customers feel toward a certain experience, whether it's registration, payment, or delivery. Thus, we can look into each function in our system and make changes when necessary.
Some customers might be happy with the purchasing experience but not the delivery or after services. So it does not give us an overall understanding of a customer toward the company and thus CSAT rating is not a comprehensive metric to gauge how they feel about the brand as a whole.
Here is a customer satisfaction questionnaire example (CSAT)

Customer effort score (CES)
Measuring customer satisfaction by asking them how they feel might be too general.
Customer effort score questions help you to understand how accessible your services are, what effort/what time required to get a product delivered, or get a problem solved. This is one of the parameters to assess how your operating system works and it also decides if the consumers will make a purchase again.
If the score is low, it means your services easy to access and vice versa.
Here are some of the customer satisfaction survey examples for CES:


The CES allows customers to pinpoint what you need to improve in your service/system, so when measuring customer satisfaction with CES survey, make sure you insert a box for them to input their thoughts as it specifies what's convenient and what's not.
Net promoter score (NPS)
As said, measuring customer satisfaction just by CSAT score might not be enough. Net promoter score gives us the answer to how likely a customer will recommend your service to their friends or acquaintances. This metric indicates how loyal a customer is and if you have turned them into advocates.
To calculate NPS, you can minus the percentage of the promoters by the percentage of the detractors. The higher the score is, the better you are performing.
Here is one of the customer satisfaction survey questions examples for NPS: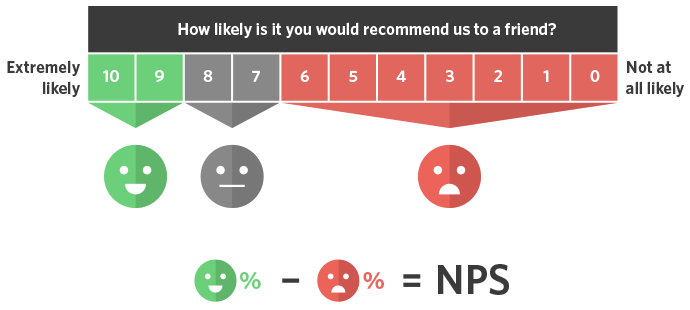 In the general term, it's quite hard to gather this data, as unsatisfied customers don't tend to take the survey. As for promoters, unless you give them something in return, they probably won't engage much in the questionnaire either.
That's why you need to keep in mind: reward your customers!
Build a reward point system or a loyalty program to keep them accompanied with you during and after the purchases.
Here is the easiest way to get a reward point program up and running:
>> Read more:
4 Methods for measuring customer satisfaction
Are there any ways of measuring customer satisfaction? Just ask the customers, as simple as that. One of the best methods for measuring customer satisfaction is to use surveys. There are several types of customer satisfaction surveys.
#1 Via in-app customer surveys
These are the consumer satisfaction surveys used when customers are using your service/products. This is a straightforward way to approach and ask customers if they are good with a specific function or features. This is a highly responsive way to conduct the survey. However, make sure that it doesn't interfere with their experience.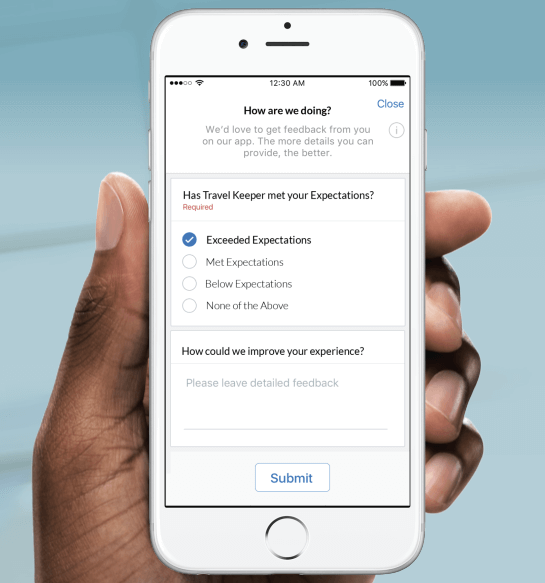 #2 Post-purchase surveys
This is a common way to survey customer feedback since customers have already had some experience with your company. This comes in various ways, both online and offline applicable.
You can ask after the customers buy something, after you have released new features or when you have helped them solved a problem.
This comes in many ways, via chatbot, messages, a phone call, or even on the spot after they have finished their transaction/consultation with your staff directly. This is usually seen at the banks where they display an electronic survey to assess how happy customers are. So you can encourage them to give you feedback for you at once.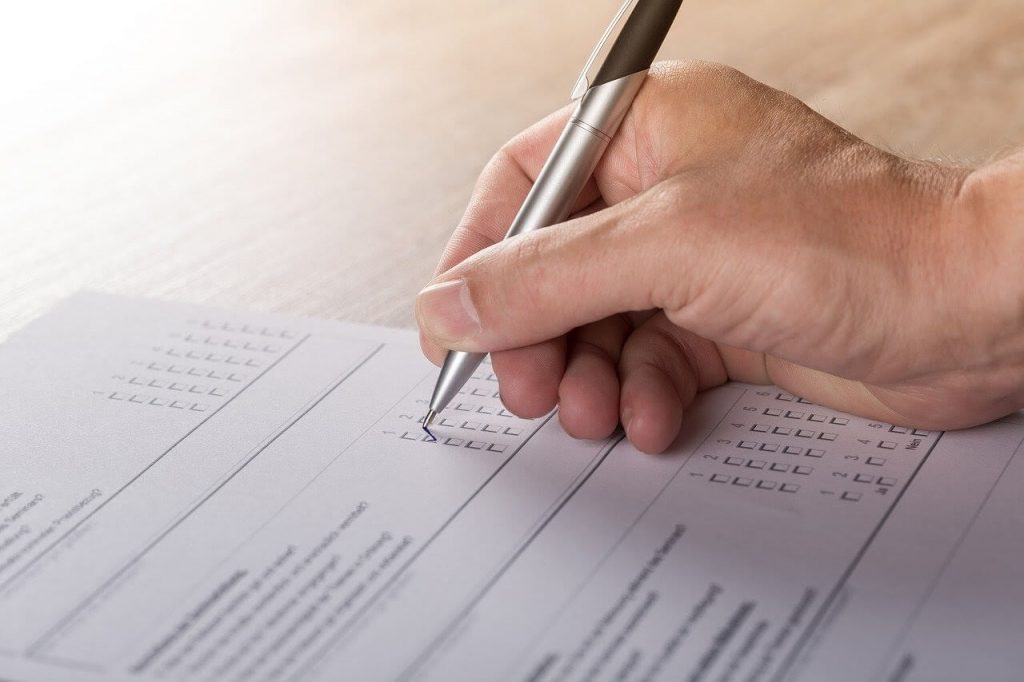 #3 Email surveys
Customer service satisfaction surveys sent through emails are the most efficient way to learn how your customers feel like a whole after the interaction. Thus measuring customer satisfaction by emails is widely used by many companies. Though the response rate is lower, it's less disruptive and provides you broader insights.
>> Read more: 10 Customer Review Templates for Your Requesting Emails
#4 Customer satisfaction survey questions - Things to keep in mind
Crafting a survey is not a simple job cause you have to make sure your questions are straight to the point and easy to input. Here are some notes you keep in my before setting out to compose a survey:
Keep it clear, concise, and straight to the point

Prefer questions with provided answers, however, do provide the comment box so that customers can input their opinions

Design-wise, keep it consistent from start to end. Don't use the mix of the smiley faces with bullet points, listing numbers at the same time.

Keep it neutral, no leading as the answers should come from the real experience of a customer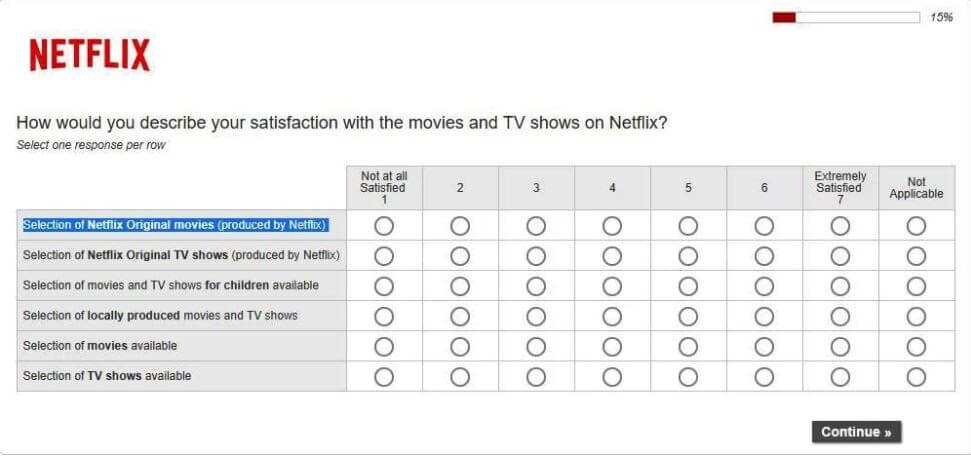 6 Ways to improve customer satisfaction
The purpose of measuring customer satisfaction is to look into your business and see how you can better serve your customers. Here are some of the ideas to increase customer satisfaction:
#1 Listen to your customers
How would you know if customers are delighted or irritated? Apart from using customer surveys to gauge their satisfaction, do listen to what they have to say via hashtags, social media platforms, etc. Be receptive and respond in a positive way!
People are vocal about their experience, especially negative ones, and social media enables them to spread the words broader. So listen and show them you have room for improvement. The way you respond is even more worth it.
#2 Focus on the customer journey
The customer journey does affect customer satisfaction rating as customers get to interact with you in many ways, from brand awareness to customer services, purchase, payment, and after services. So be sure to look into your working process and constantly improve it. There are many factors affecting customer satisfaction which we also discussed in another article. You can check it out here:
>> Read more: 10 Key Factors Affecting Customer Satisfaction in Ecommerce
#3 Build loyalty programs
To keep the customers coming back to you and turn them into advocates, it's essential to buy loyalty programs to show you cherish them and want to reward them.
There are many ways to build a loyalty program: referral scheme, get a discount on special occasions based on their tiers, or reward point.
These are common tactics adopted as it's proven to be effective and keep customers stay longer. It also helps you to increase customer lifetime value which helps your business grow stronger in the long run.
#4 Personalized experience
Promotions are rampant on every social platform. If you don't personalize your ads or a message, it's hard to get attention. Marketing emails have applied these tactics drastically and it works. Messenger and online chat support are also using it. Now it might not the outstanding method anymore. However, it shows you are taking good care of your customers from these small tiny things.
#5 Provide multi-channel support
There are so many communication channels these days: some universal apps such as Whatsapp, Facebook, Instagram, Tiktok, etc are being used in many countries these days. However, each country has its own predominant social platforms. Kakao talk in South Korea, Line in Japan, or Zalo in Vietnam. Make sure you also reach these channels and provide your customers with a seamless experience no matter where they are on the map.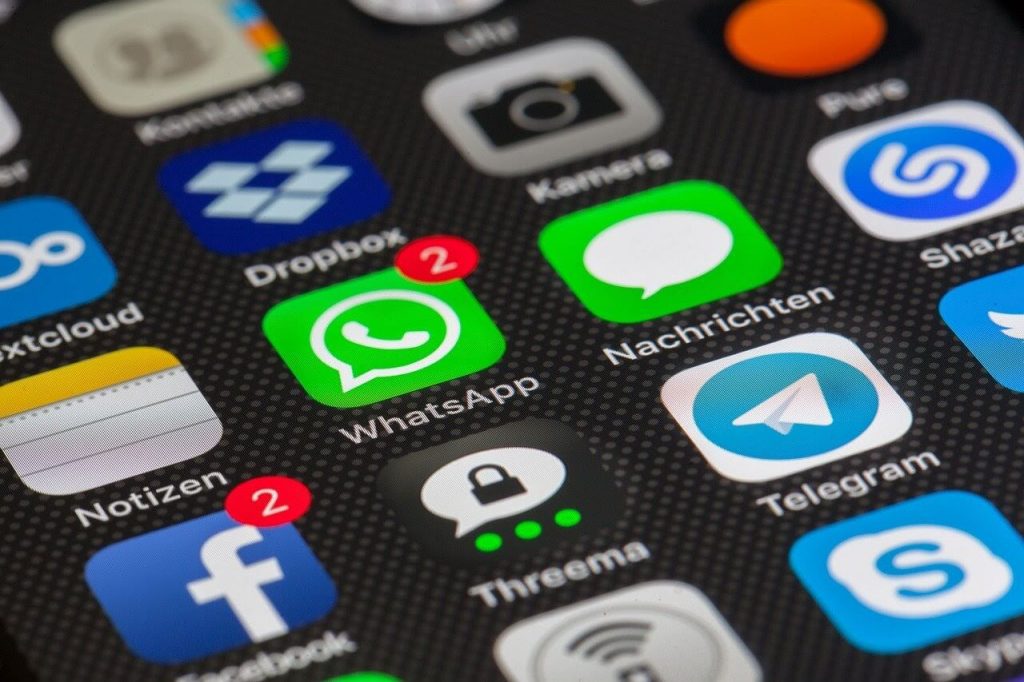 #6 Create a service community
The service community becomes so essential in making the purchase decision. People tend to read more, search more, and exchange their experiences with each other after buying a product. Thus, creating a service community is what customers would appreciate. They wouldn't have to go far and wide to another unofficial website to read about your products.
Display reviews on websites and other channels like Facebook do wonder for customers. So make sure you set out to install this on your system, appreciate the good reviews, and respond appropriately to negative reviews.
Measuring customer satisfaction is essential to your business
To sum up, a user satisfaction survey helps us measure customer satisfaction from different aspects. There are 3 main types of satisfaction survey questions and 4 major ways to get the survey running. We also suggested some methods to improve customer satisfaction, in which, building the loyalty program is what many businesses are adopting. If you want an easy and effortless setup, here is your silver bullet.