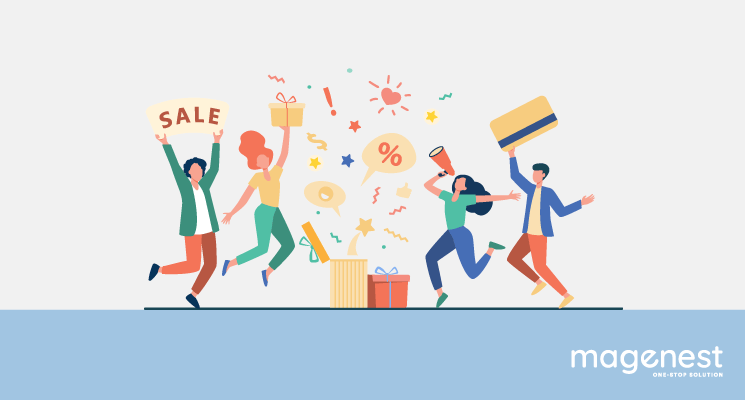 If you own small business, the most important thing to keep in mind is how to achieve business growth with a limited budget and resources. Instead of approaching new customers to increase revenue, you should consider having a customer retention strategy to retain existing customers and increase customer lifetime value since this will help you save more cost.
To this point, loyalty programs can be one of the most effective ways to strengthen customer loyalty to your brand and encourage them to return and spend more on your products or services. In this article, let's explore the benefits of reward programs for small businesses, some great ideas to build a successful program, and some of the best software that can help you make your idea come true.
Benefits of reward programs for small businesses
There are two main reward program benefits for small businesses.
Firstly, loyalty programs provide customers with incentives to come back and make repeat purchases, hence an increase in your revenue. Retaining current customers will cost you less than acquiring new ones. By rewarding repeat customers with special offers, small business owners can motivate them to continue to be your brand ambassadors, who are willing to spread the word about your business to their social and professional networks.
Secondly, a strong customer loyalty program can be an effective way for small businesses to show your personal side and remain competitive in the market dominated by big brand names. For example, many customers may not really love the coffee at a big brand coffee chain but do love the fact they can earn reward points through their purchases and save money in the long run. However, it would be simple and cost-effective for a small coffee shop with quality coffee to do the same.
Reward program ideas for small businesses
Once you understand how a loyalty program can benefit your business, let's take a look at some ideas for your reward program design below.
Provide free offers and upgrades
One of the most effective ways to encourage customers to make more purchases is to offer them additional values of the purchase. You can consider providing buy-one-get-one offers that allow them to get a free new product when buying one of the best-selling items. Since customers can experience the new item for free and may love it, they will be more likely to purchase it when it is officially available for sales.
Moreover, if your product is software or application that needs to be frequently updated to enhance user experiences, you can offer loyal customers free upgrades to the latest version. In this way, you do not only retain current customers but also acquire new ones with attractive incentives.
>>>> READ MORE: Reward Point Program: Why Should Your Business Have It?
Create a punch card or a point-based system
A punch card could be one of the cost-effective reward programs for small businesses in retail or food and beverage industries. Each time a customer makes a purchase with the order value reaching a specific amount, a hole in their card will get punched. After collecting enough punches, they can exchange for rewards such as a 10% discount or a free item.
In another way, you can enable customers to earn reward points for each purchase. Those points then could be transferred back to discounts on their next purchases. The more they buy, the more points they receive. As a result, this will keep them returning to your business regularly to make repeat purchases.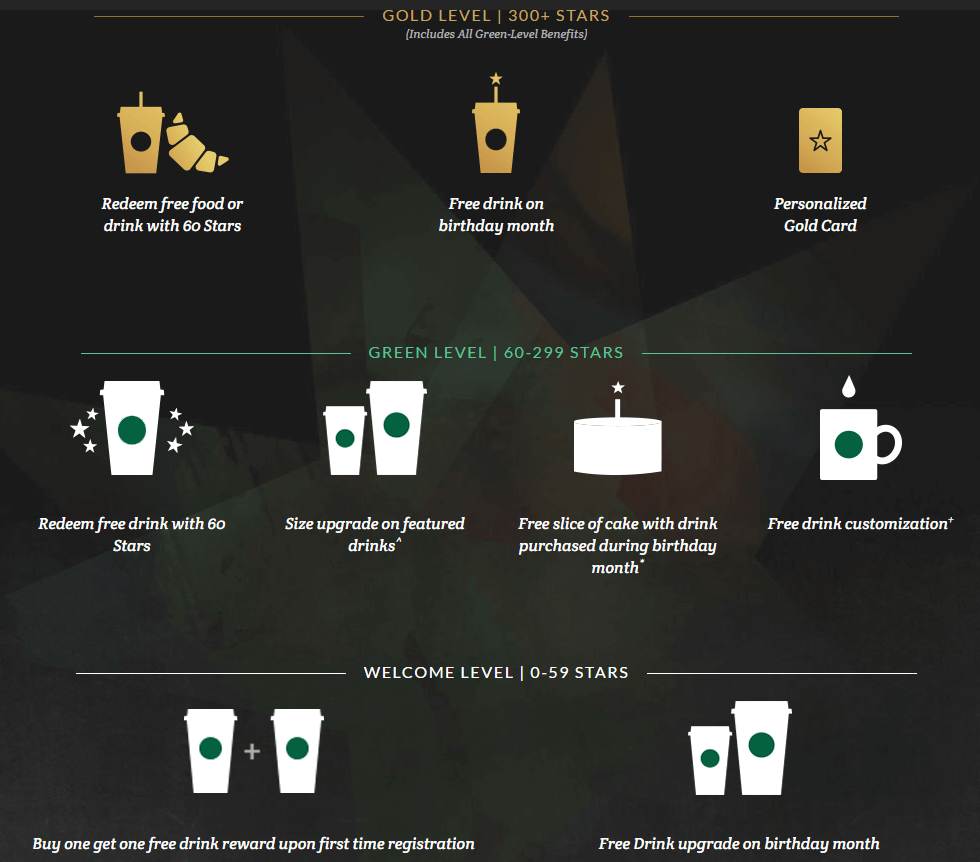 If you own a Magento 2 store, our Reward Point extension can help you build a perfect point-based reward system to increase customer retention and loyalty, boosting revenue effectively.
Create a VIP club
Another way to build customer loyalty is by creating a VIP club. When joining this club, customers can be offered member-only options such as new product pre-experiences, free samples, time-sensitive deals, and more.
As a small business, you can totally build this type of reward program with a limited budget as it will not cost you too much. This is also a great way to collect valuable customer data for targeted marketing campaigns in the future.
Offer birthday and anniversary gifts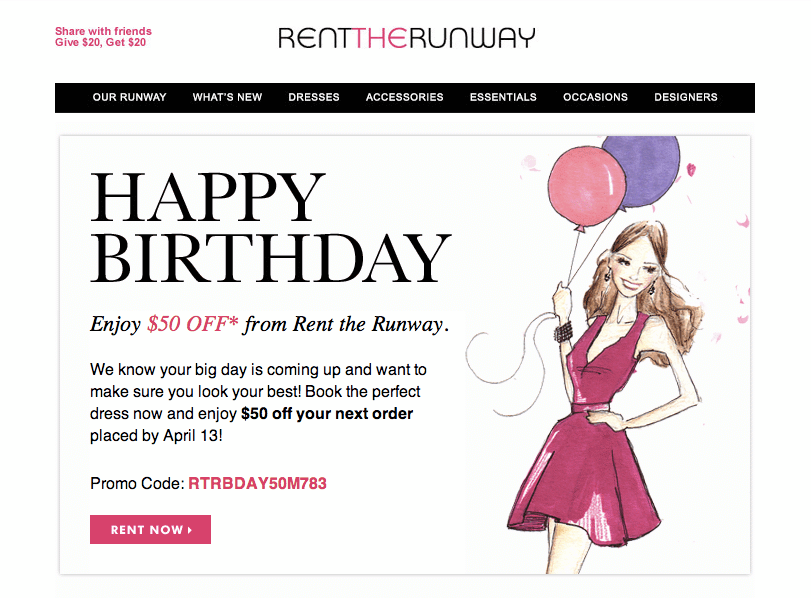 Giving customers surprising gifts and greeting cards on special occasions like their birthdays or anniversaries can be a great way to say "thank you" to them and make them feel a strong connection to your brand.
According to New Epsilon, 80% of customers are more likely to purchase a product or service from brands that provide personalized experiences. Hence, such personalized campaigns can build customer loyalty towards your brand and even turn them into reliable influencers that are willing to refer their family and friends to you.
Take advantage of partnerships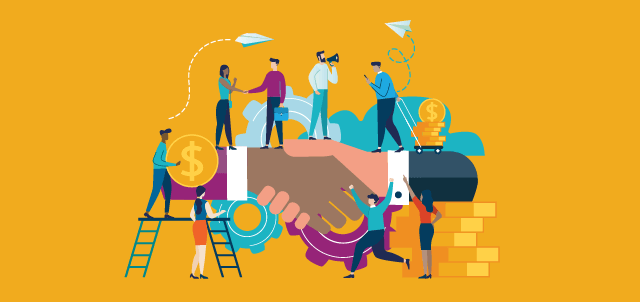 In addition to your resources, you can also make the most of partnerships for your reward program. For example, it is a good idea to partner with other businesses in your local area for cross-store discounts, shared promotions or sale-off events that can encourage customers to buy at your store more frequently. You should find businesses with overlapping customer bases so that it will be easier and more natural to create cross-promotions.
>>>> READ MORE: Customer Loyalty Program: 5 Steps To Build A Successful One
10 software to build reward programs for small businesses
1) FiveStars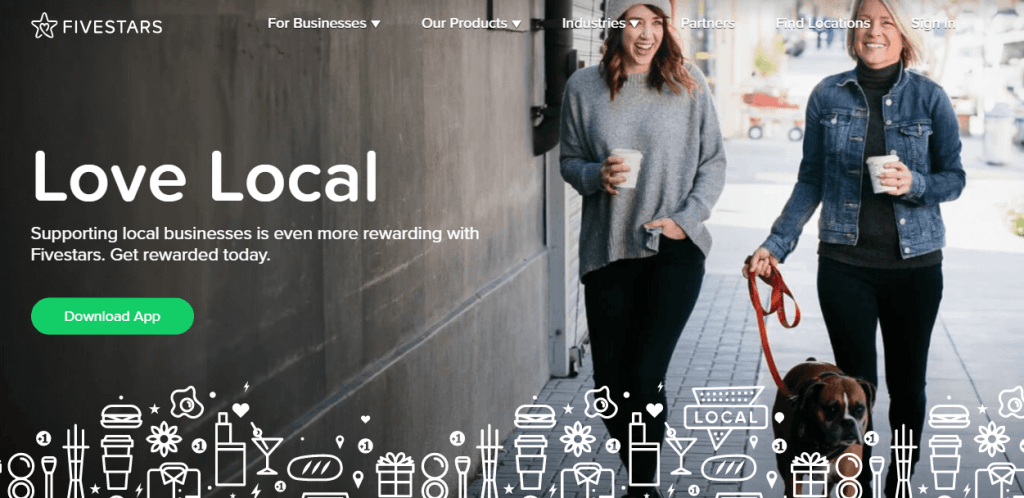 FiveStars is a reward program software that allows you to acquire new customers two times more often with the help of text, email and mobile app marketing tools. The software provides you with a free Customer Touchscreen to sign up customers with ease and detailed reports on your customers' spending behaviors.
Also, AutoPilot and Unlimited Promotions enables you to automatically offer customers the right reward at the right time, keeping your brand stay in their top of mind. AutoPilot can use their emails and birthdays provided at the registration step to run five sets of automated marketing campaigns through messaging, offers and timing associated with event triggers.
Pricing: Contact for details
2) TapMango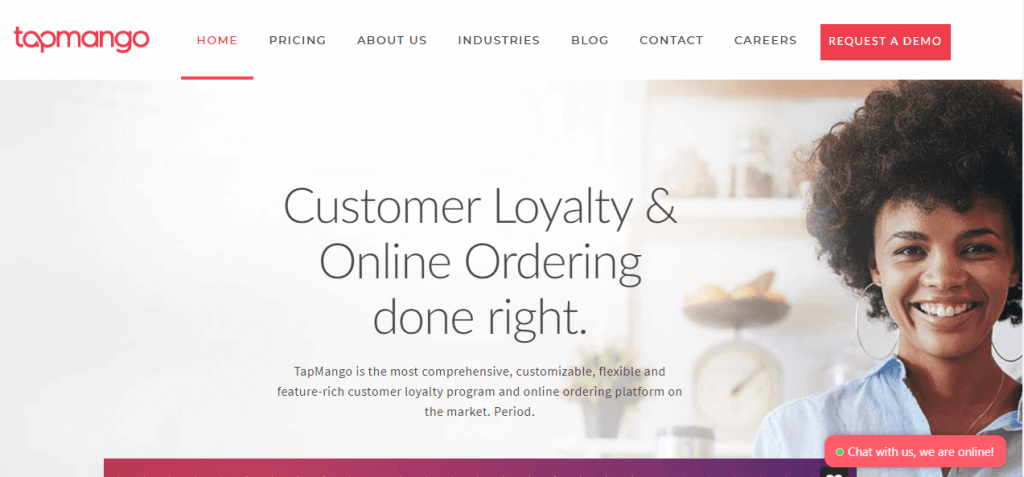 TapMango is one of the most comprehensive and flexible software to create reward programs for small businesses in retail or restaurant fields. The platform allows you to run flash sales campaigns to drive more traffic as well as to manage mobile ordering for multi-location stores. Store owners can reward customers with points every time they check-in at the store by presenting offers on the interactive TapMango tablet in-store.
With this software, you enable customers to buy products and services through integrated POS systems such as Shopify, Lightspeed, Square, etc. Also, they are able to collect reward points by sharing photos with your products on social networks or referring their friends to your store. Besides, TapMango allows you to build your own reward program app for both iOS and Android so that customers can easily track their points and place orders via their mobile devices.
Pricing: Contact for details
3) Revetize
Revetize is suitable for small local businesses finding a solution to manage all online reviews, promotions, referrals and loyalty programs in one place and deliver these interactions through email, text message and pen-written letters. With various communication, lead generation and reputation management tools, business owners can leverage happy customers and acquire more referrals, reviews and repeat business.
This platform allows store managers to interact with customers through touchpoint automation and personalized messages as well as manage all of your customers more conveniently with the ability to filter, classify and segment customers into specific groups for targeted marketing campaigns. Revetize users can also run promotional and loyalty campaigns and track their performance with ease.
Pricing: Contact for details
4) Kangaroo
Kangaroo is a platform designed to build successful reward programs for small businesses and even medium and large ones in any industry. The software provides you with various tools to increase customer retention and loyalty via reward programs, automated marketing campaigns, digital gift cards, etc.
Kangaroo allows you to choose to reward customers by spend or visit. With the QuickScan feature, customers can easily collect and redeem reward points by scanning QR codes in the mobile app. What's more, built-in CRM features help you have a deeper understanding of customers through insights about their shopping habits and behaviors, and strengthen your relationship with customers.
Pricing: From $79 - $149, depending on the features your program requires
5) RepeatRewards
This one-stop customer loyalty solution can be a helpful assistant for businesses such as retail stores, pharmacies, restaurants, personal service providers. RepeatRewards supports multiple-location and offers many tools for automated campaigns, multi-channel marketing, member activities tracking, etc.
With this platform, business owners can easily track customer activities via mobile apps, standalone terminals or integrated POS systems and reward them based on their spending or visit frequency. RepeatRewards enables users to track campaign performance through trackable promotion codes on the mobile dashboard and web portal, then calculate the ROI of each campaign.
Pricing: Starting from $59/month
6) Preferred Patron Loyalty
Preferred Patron Loyalty is a customer loyalty and gift card program software designed to serve enterprises of any size, especially to create reward programs for small businesses. This platform can help business owners create loyalty-centric business rules by capturing all necessary customer data such as demographics, purchase behaviors and customer communications.
Preferred Patron allows you to deliver dynamic content to customers in real-time, on a scheduled basis or on-demand as per loyalty rules and customer data. You can also offer customers various incentive-based programs such as coupons, referrals, appreciation, cashback, etc. There are four editions of this software: Bronze, Silver, Gold, Platinum.
Pricing: Starting from $169/month
7) Goody
Goody allows SMBs and large companies to build customer loyalty programs and track business performance. Your customers can easily earn reward points every time they make a purchase and then exchange points for rewards with a native app available on both Android and iOS platforms. Using Goody's tools, you are able to engage with customers via personalized email marketing campaigns.
Also, Goody provides you with valuable insights from customer data collected to help you optimize your marketing efforts and improve your business performance. Using this data, you can learn about your customers: how they are engaging with your reward program, what makes them come back to your business, etc.
Pricing: Starting from $79/month
8) Loyalzoo
If you are looking for software to design reward programs for small businesses, Loyalzoo can be an appropriate choice. There is no need for your customers to keep plastic or paper loyalty cards since this application allows you to run loyalty programs digitally on your electronic POS terminal. With Loyalzoo, you can choose to build point-based or subscription-based programs in a few clicks.
After customers sign up for your program, you will be able to use Handsfree Marketing to send messages or promotions based on your customers' profiles. What's more, data can be imported from other rewards program platforms such as Fivestars or AppCard. Loyalzoo is also integrated into Clover's POS terminal and is available on the Clover and Lightspeed app marketplaces.
Pricing: Starting from $27/month
9) Antavo
As a SaaS platform, Antavo provides you with outstanding features to create reward programs for small businesses that increase customer retention and lifetime value. The software uses customer data to deliver personalized and omnichannel experiences to your customers via Recognition Loyalty™.
In addition to strong eCommerce capabilities, Antavo offers various cutting-edge in-store technologies such as Loyalty Experience Kiosk and Mobile Wallet. You can enable customers to earn points through not only transactions but also writing product reviews, referral activities, etc., which can establish long-lasting loyalty of customers towards your brand.
Pricing: Starting from $1500/month
10) Sparkage
Sparkage is a comprehensive platform that assists in building reward programs for small businesses. It offers various tools to help you attract more new buyers, retain current customers and re-engage lost customers. Those features include customizable rewards, loyalty points tracking system, communication management, POS integration and a web API for online purchase rewards.
Notifications about available promotions or points rewarded will be automatically sent to customers. You can allow customers to log reward points for purchases and redeem coupons through a native Sparkage application available for iOS and Android. Besides, this loyalty solution also provides you with real-time reports on promotional campaigns and notifications performance.
Pricing: Contact for details
Final thoughts
Building a reward program for loyal customers is not just the game of big brand names, small businesses can also benefit from this program. It helps them boost their revenue and maintain a strong relationship with their customers.
There are many software and applications that can make it easier to create successful reward programs for small businesses. It is important to decide which one is the best fit for your need. Hopefully, after reading our sharing, you can gather all you need to start creating a perfect customer loyalty program.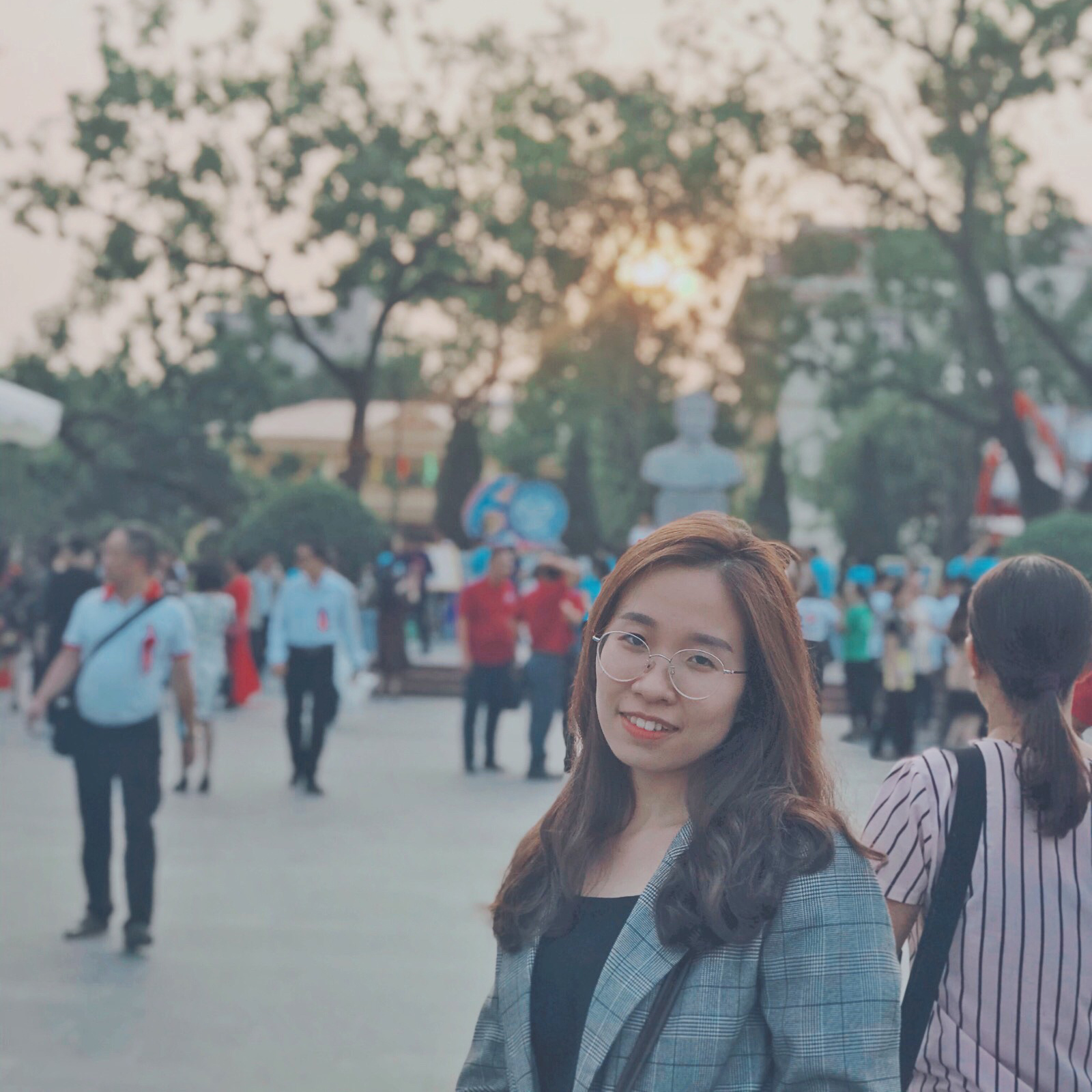 Marketing Executive | Content Manager