Magento 2

Follow up Email
Magento 2

Follow up Email
Description
Let's stay engaged with your customers through auto response with Magento 2 Follow Up Email Extension
Send follow up email on customer behaviors
Send emails on special events - 3 default events
Send SMS on customer behaviors
Smart cart recovery
Integrate with Mandrill (Mailchimp) - Avoid spam folder
Integrate with Nexmo - Follow up SMS
Details
Magento 2 Follow Up Email Free Extension helps store owner to boost conversion, nurture customer relationships and increase sales
Automatical everything - customer receive all information via emails or mobile messages
With a list of 18 preset rules, you can save lots of time on management activities by auto generate and send emails/sms.
Improve user experience with smart analytics and user interaction
Choose from a list of smart toolkits to send personalized coupons and react based on customer's action.
Easily customized email templates for different customer behaviors
With this Free Extension for Magento 2, you can modify every email template to use on specific events.
Different actions - different follow up email sent to customers
Choose from 15 pre-set customer behaviors
Send related product via email - Induce customers to buy more
Auto email to encourage product review -Add more authenticity and content to your products
Follow up email to remind customer about wishlist - Customers add products to their wishlist then do nothing about them
Send email to notify customers whenever they subscribe newsletter
Follow up email when customer make a purchase
Follow up mail when customer unsubscribe from newsletter - Say farewell to your customers to keep a good impression of your brand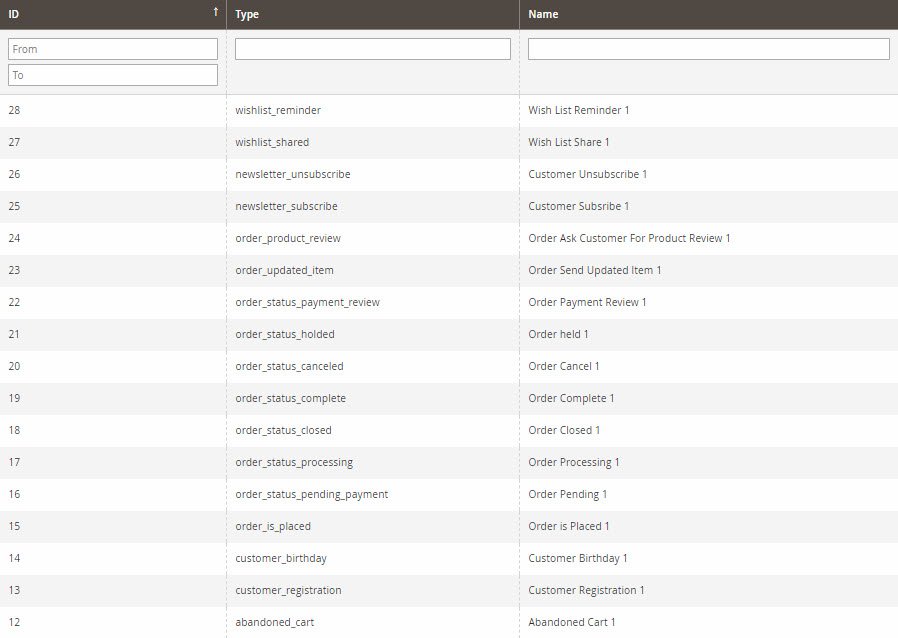 Automatically send emails on specific events
Choose from 3 predefined events
Follow up email when there is a new product version - Perfect ways to keep help your customers
Auto send follow up email on customer birthday - Celebrate customers at the right time to impress them
Motivate and build customer loyalty by giving them presents or coupons for special events such as holiday, birthday, new registration etc. Admin can specify the number of day before the actual birthday's date and congratulate your clients in advance.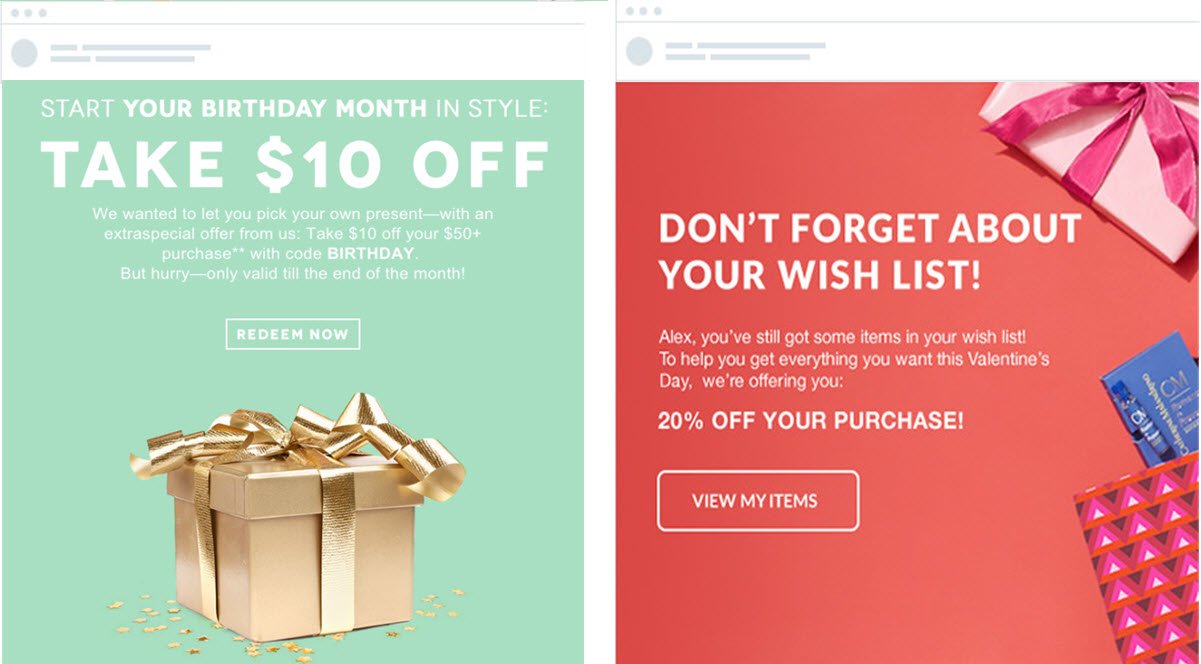 Automatically send mobile messages based on customer behaviors and events
Choose from 18 pre-set rules
Send mobile messages through Nexmo (you need to signup for Nexmo's service)
Integrate with Nexmo in three simple steps - create account, get API keys, and paste them into your Magento 2 backend setting fields
Magento 2 Follow up Email integrated the NexMo that allowing admin to be able to send mobile messages to customers base on their behaviors. Admin can get the mobile number of customer by enabling input form in register step.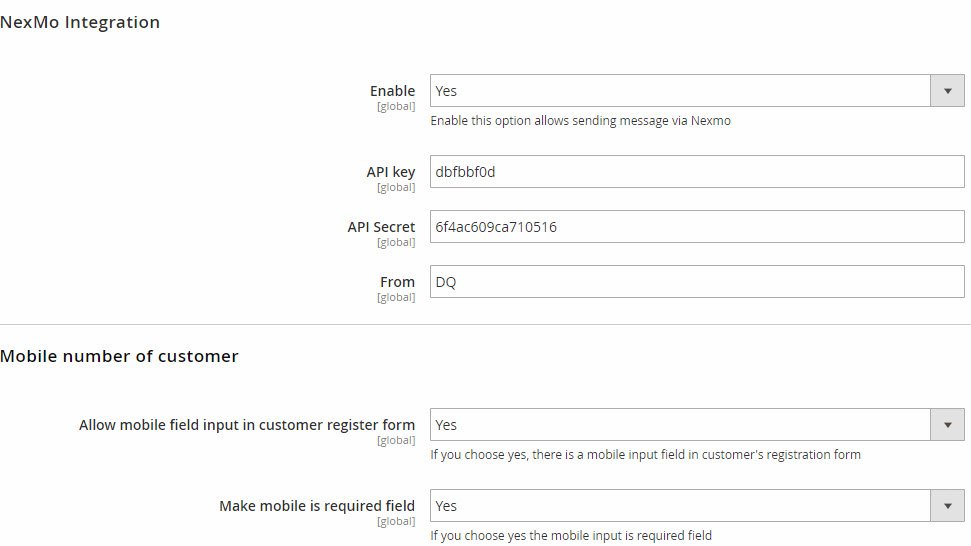 Auto generate coupon code in email - Set expired time to encourage customer to buy immediately
Set auto-generated coupons
Set expiry time for coupons, create a sense of rarity so customers will be urged to buy soon
Set the number of uses for each coupon code - Customize this to suit your promotional campaign objective
Design patterns for your coupon codes - Create unique codes and memorable brand name
Generate coupon codes based on preset rules
Automatically insert coupon codes based on coupon variables in email
Admin can set an expiry time for coupons inserted in email. If your customers do not make a quick decision and purchase immediately, they'll miss opportunity to get big discount from you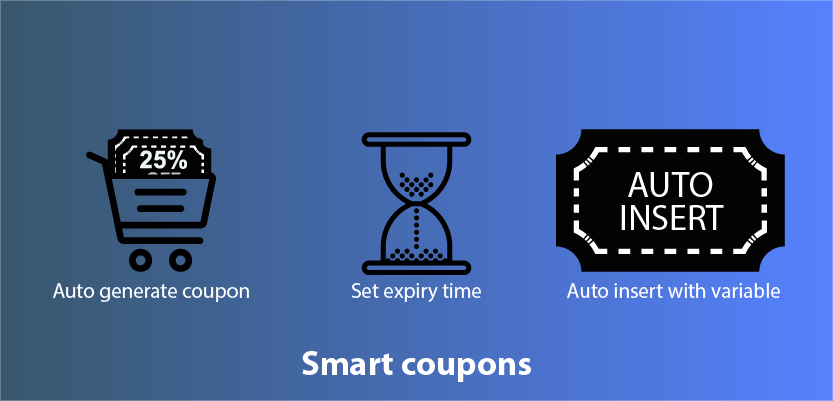 Easily schedule email campaigns
Set the time exactly to send emails for specific events
Set the time frame in hours, minutes and as small as seconds
Take control of your campaign and send emails immediately by hand
Integrate with Google Analytics Campaign to measure and analyze the email campaigns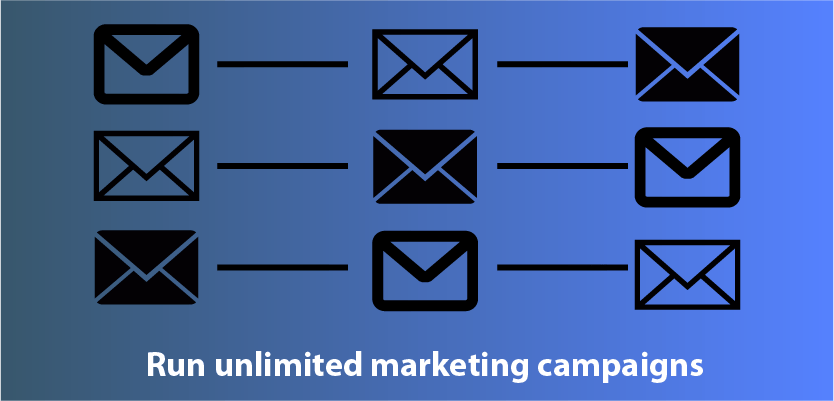 No more spam mail with Mailchimp integration
Integrate with Mandrill (Mailchimp) using API
Send email campaigns through Mandrill's server
Prevent your emails from entering customers' spam box
Magento 2 Follow up Email Free extension integrated with Mandrill (Mailchimp) to send email to your customers in case you are afraid of emails marked as spam.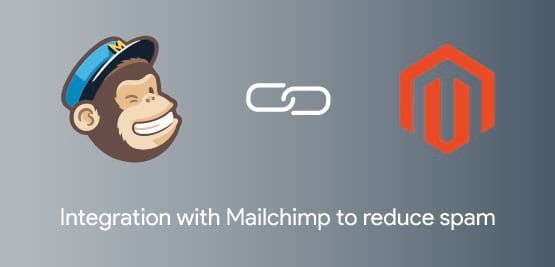 Personalize email templates with variables
Merchants can use variables to make your emails even better
Choose from 31 email variables to personalize your emails
Insert customer, product, order info, download link to help notify customers about their orders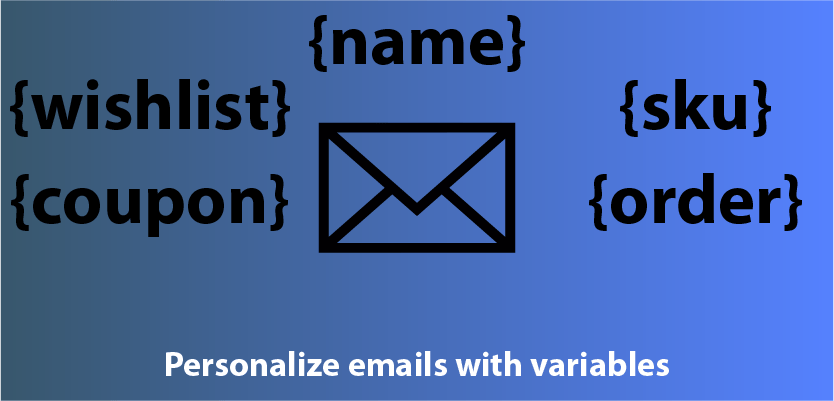 Send smart follow-up mobile messages with Nexmo Integration
Collect customer mobile numbers on registration
Send mobile messages based on 18 rules defined by our extension store
Follow up email when there is a new product version - Perfect ways to keep help your customers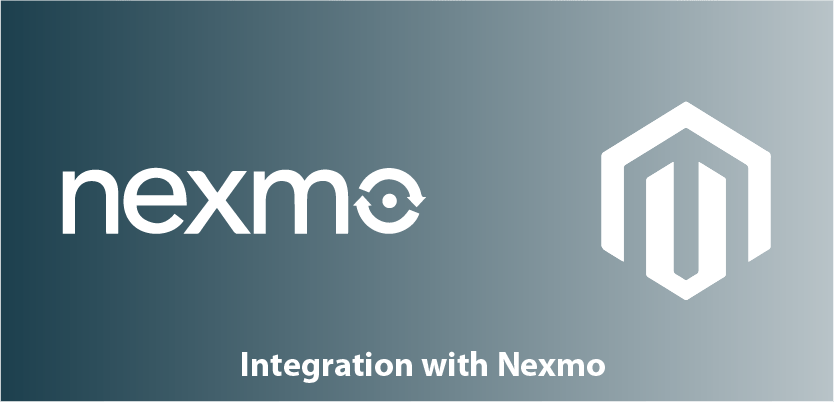 Manage your email and sms sending history
See all sent emails to customers
Track all SMS sent to customers
Manage email campaigns with Google Analytics Integration
To make sure that everything works correctly, you can view sms and mail log at Records section.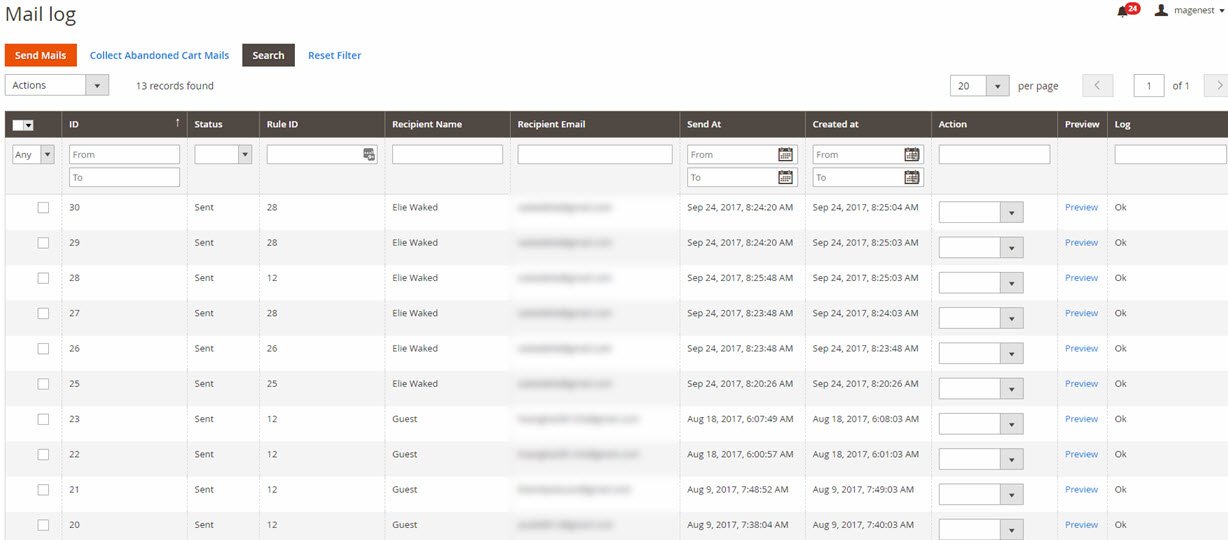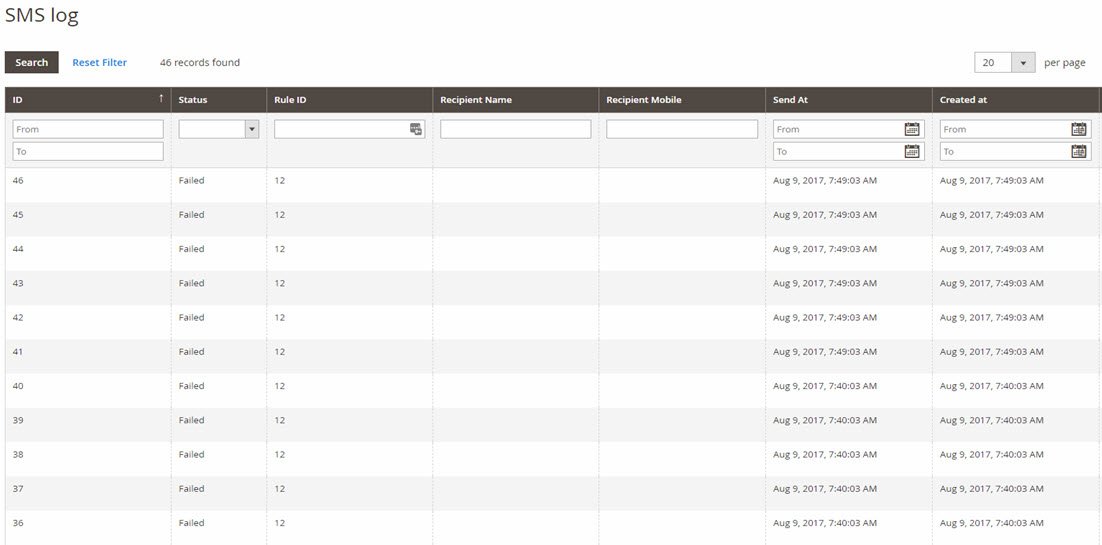 5 beautiful email templates for specific requirements
Emails templates that can be used for different industries
Eye-catching design, displaying your accurately target.
100% customizable with variables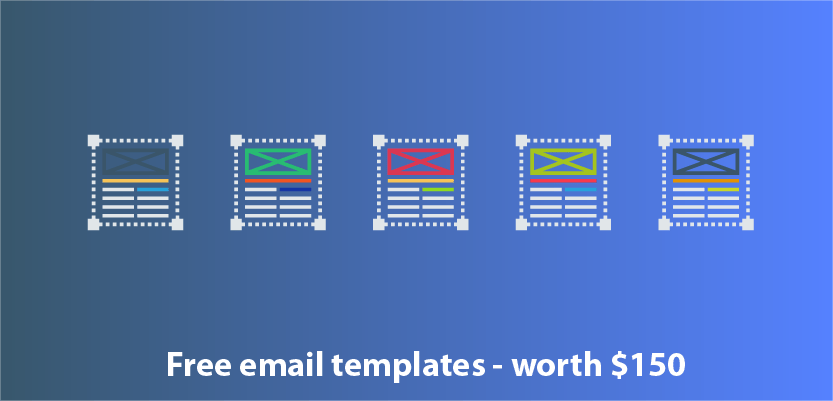 Full list of features for Magento 2 Follow Up Email Free Extension
Create an unlimited number of email templates
Create an unlimited number of flexible rules for sending messages
Send messages to customers via emails or SMSs
Collect customer information: mobile number,birthday etc
Set and manage effective email campaigns
Personalize emails with variables
Free 5 customizable email templates
Smart coupon codes - Set exact exipry time by day, hour and minute
Send emails to customers on their birthday
Manage customers that unsubscribed from your emails
Manage email and SMS sending history
Reason to choose Magenest
Free lifetime
software updates
Verified by
Magento Marketplace
One-time payment
without hidden cost