Description
Magento 2 Instagram Shop extension helps you drive more sales by showcasing the Instagram gallery on your online stores.
Breaking: Our extension is currently out of order, as our app on Facebook is running into issues. Magenest has been working closely with Facebook to bring our extension back to work as fast as possible. We offer our most sincere apology due to this inconvenience.
NOTE: Our demo is for feature testing only, the Magento Demo edition is not relevant to the Magento Extension edition. Please check on the product pages or with our support team for the correct Magento edition of our extensions.
Details
Turn your store into a visual art gallery with Magento 2 Instagram Shop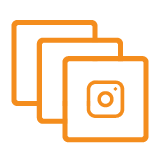 Turn your shoppable Instagram feed images into a powerful storefront for your Magento 2 site
Instagram is currently one of the most popular social platforms for media sharing. Utilize your Instagram photos as an additional appealing front to encourage customers' purchase decisions.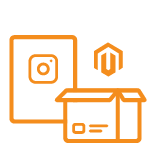 Display featured products alongside with your Instagram photos
Each Instagram photo allows you to feature multiple products which are linked to their corresponding page on your Magento 2 store.
Try it now
Take a look at our demo to explore how this extension works in real life

Attracting customer with the magnificent gallery
PLUSMultiple layout options for the slider and gallery
In addition to the basic grid display, we've included multiple layouts for the slider as well as the gallery page in Magento 2 Instagram Feed widget backend. This gives you out-of-the-box customization options to suit your visual preference and the aesthetics of your store.

Single layout
Standard grid layout
Dynamic grid layout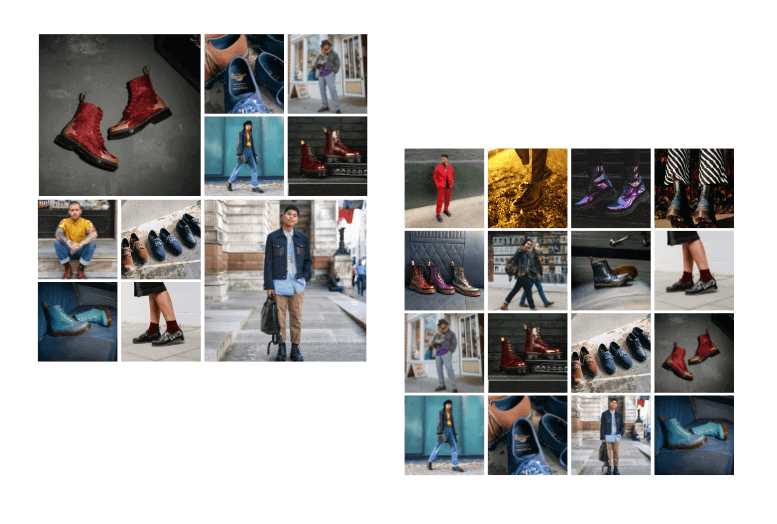 PLUSUse hotspots to pin products onto your Instagram photos
In Magento 2 back-end, merchants can use 'hotspots' to pinpoint products on their Instagram photos. This is a helpful feature if you have more than one product in a single photo. Easily point out which product is which to give customers a better experience.

Intuitive drag-and-drop pinpoint tool
Select up to 5 products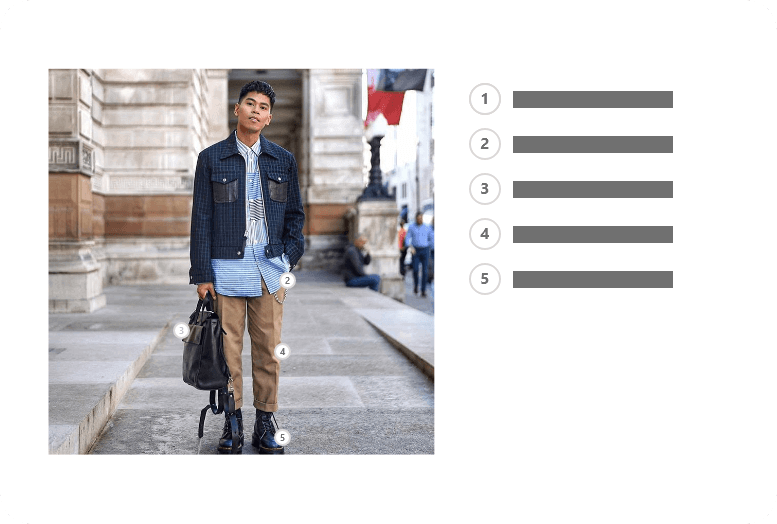 Appealing and functional photo slider and full-page gallery
Customers can click to view enlarged Instagram photos with details (caption, likes, comments from Instagram included)

Instagram photos in the gallery will be displayed with featured products alongside
Customers can see the full gallery of your Instagram photos on a separate page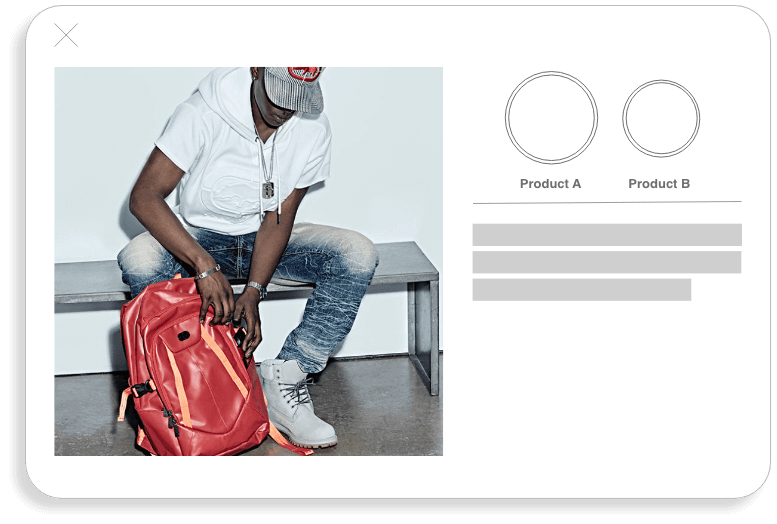 Encourage customer interaction with engaging CTA elements
If you want to initiate, foster and strengthen the customer relationship, this feature of Magento 2 Instagram widget is for you. Using the CTA widget navigates your shoppers to the landing page and increases the converse rate for the website.

Engaging 'Shop Now' text upon hovering on photos
Social sharing buttons allowing customers to easily share your photos online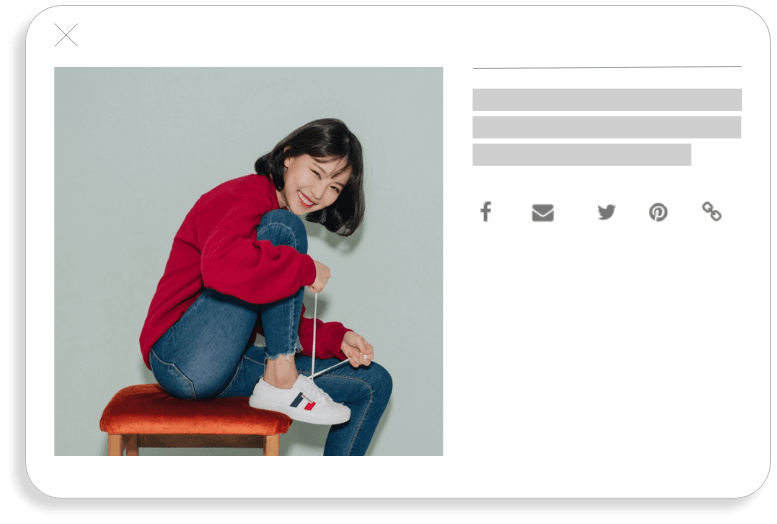 Import Instagram videos on your online store
Instead of a slide of images, merchants are able to select appealing video attaching onto their contents, which makes your products more attractive and realistic.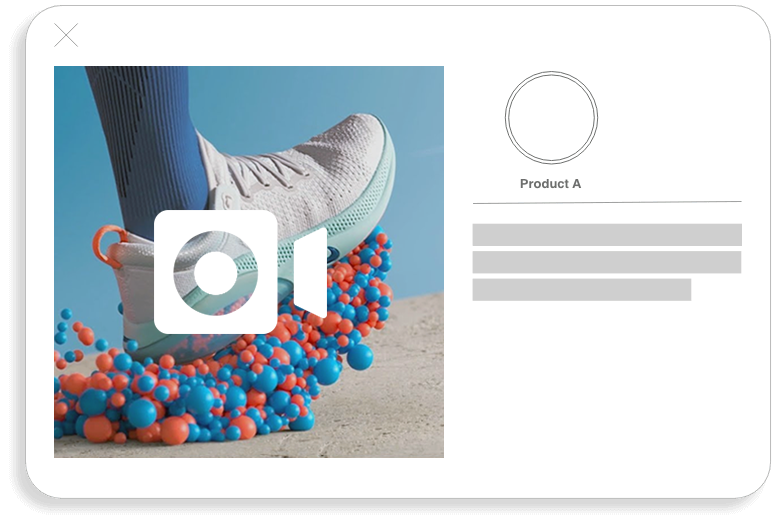 Conveniently customize your photo slider from Magento backend
Vendors can arrange the Instagram photos easily on the backend page, turning your website into an eye-catching gallery.

Specify the number of Instagram sliders and where they are on your website
Choose how many Instagram photos can appear in a single slide
Specify the margin between your photos in the Instagram slider
Turn animation automation on or off, set the animation speed and direction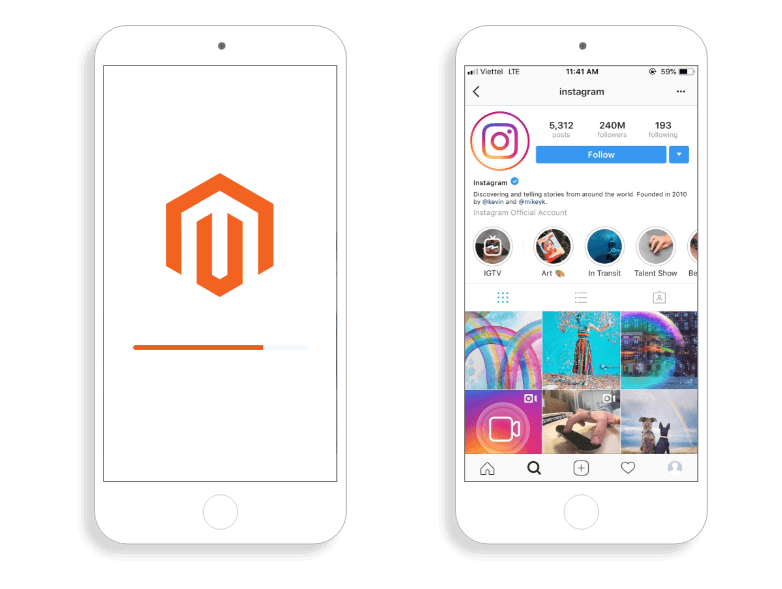 More useful features
LINK YOUR INSTAGRAM ACCOUNT TO YOUR MAGENTO BACKEND

Merchants can make payments on behalf of customers in the backend page. This helps to provide an additional payment option for exceptional circumstances.

MANAGE PHOTOS AND HOW THEY DISPLAY ON THE GALLERY

Track your Instagram photos attached on your website and pull all photos or specific photos using hashtags from your Instagram to your website

Choose which photos will feature the products you want from Magento 2 Instagram Shop backend

DISPLAY SNEAK PEEKS OF YOUR PRODUCTS ALONGSIDE WITH YOUR INSTAGRAM PHOTOS

The sneak peeks are linked to their corresponding product page on your website.

Customers can see the full gallery of your Instagram photos on a seperated page.

CUSTOMIZE YOUR SLIDER TO SUIT YOUR WEB LAYOUT

In the widget options, vendors can set up features for their sliders such as animation loop, slide slow speed, or title of the widget displayed on the front-end
Sell more with Instagram Shop PLUS
| | | |
| --- | --- | --- |
| Show Instagram stories on gallery page and widgets | | |
| Multiple layout options for gallery & widgets | | |
| Pull and show all or specific photos using hashtags | | |
| Social sharing button available | | |
| Product pins on photos | | |
| Import videos from Instagram to your store | | |
| Reports on customer behaviours | | |
| Mobile responsive | | |
| Show likes/comments | | |
| Multiple store support available through our Customization Service | | |
| Embed Instagram feed on store pages | | |
| Feature products alongside photos | | |
| Attach links to product pages on corresponding featured products | | |
| CTA button when hovering on photos | | |
| Customize photo slider and gallery | | |
Reason to choose Magenest
Free lifetime
software updates
Verified by
Magento Marketplace
One-time payment
without hidden cost