License Delivery
Easily create a license product by using the new product type developed by Magenest.
Allows to add unlimited pincode for a product by image, text or .CSV file.
Send pincodes for customer via email when order has been made.
Admins can manage with license products were sold for particular customer in the order view.
Customers can manage the purchased PIN in account dashboard.
Details
Sell and manage events successfully with Magento 2 Event Ticket
Create a new license product in Magento 2 from scratch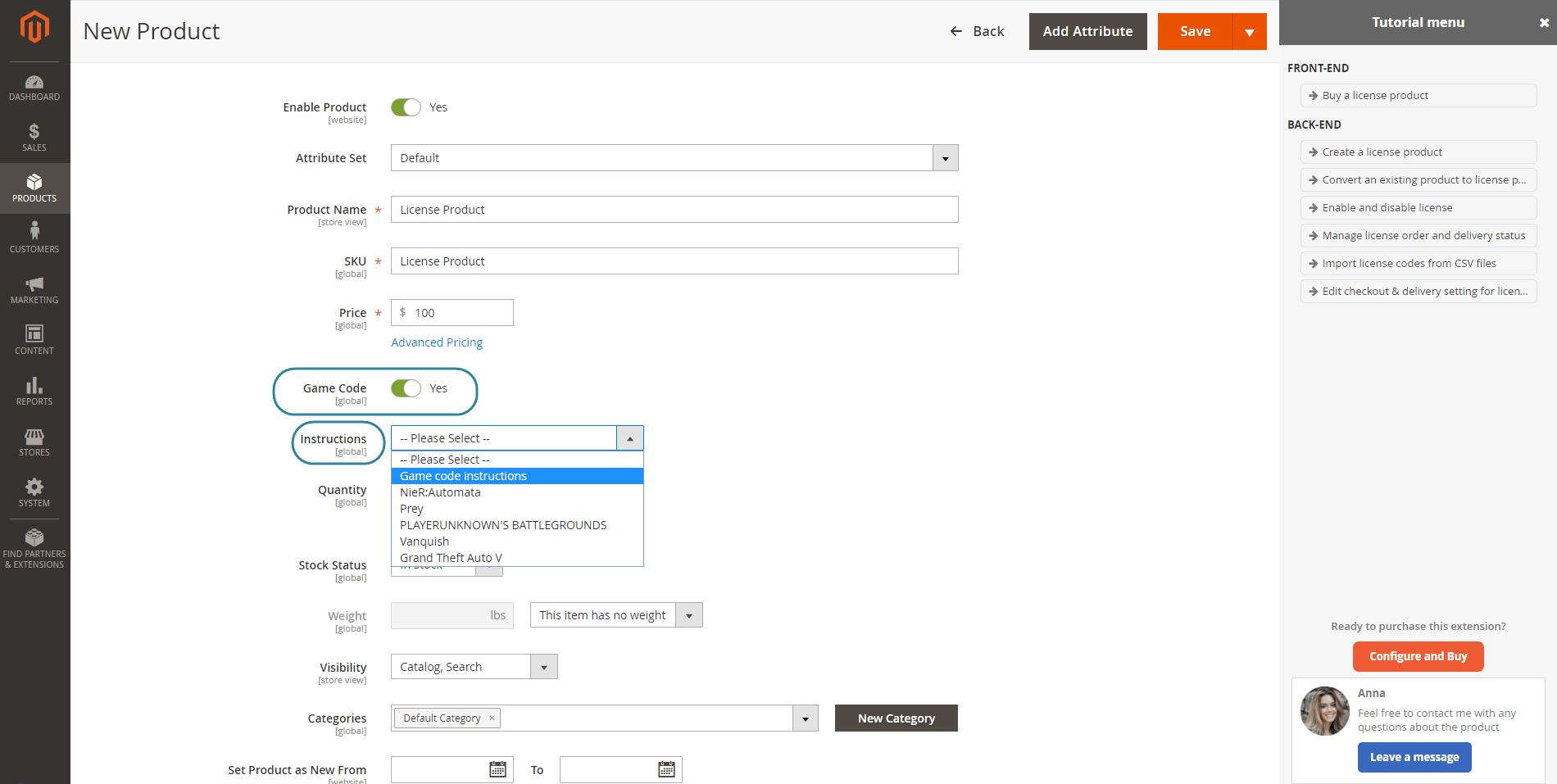 Merchants can create a new product type in Magento 2 - license products
License products can contain license codes that are related to them
Turn an existing products into a license delivery product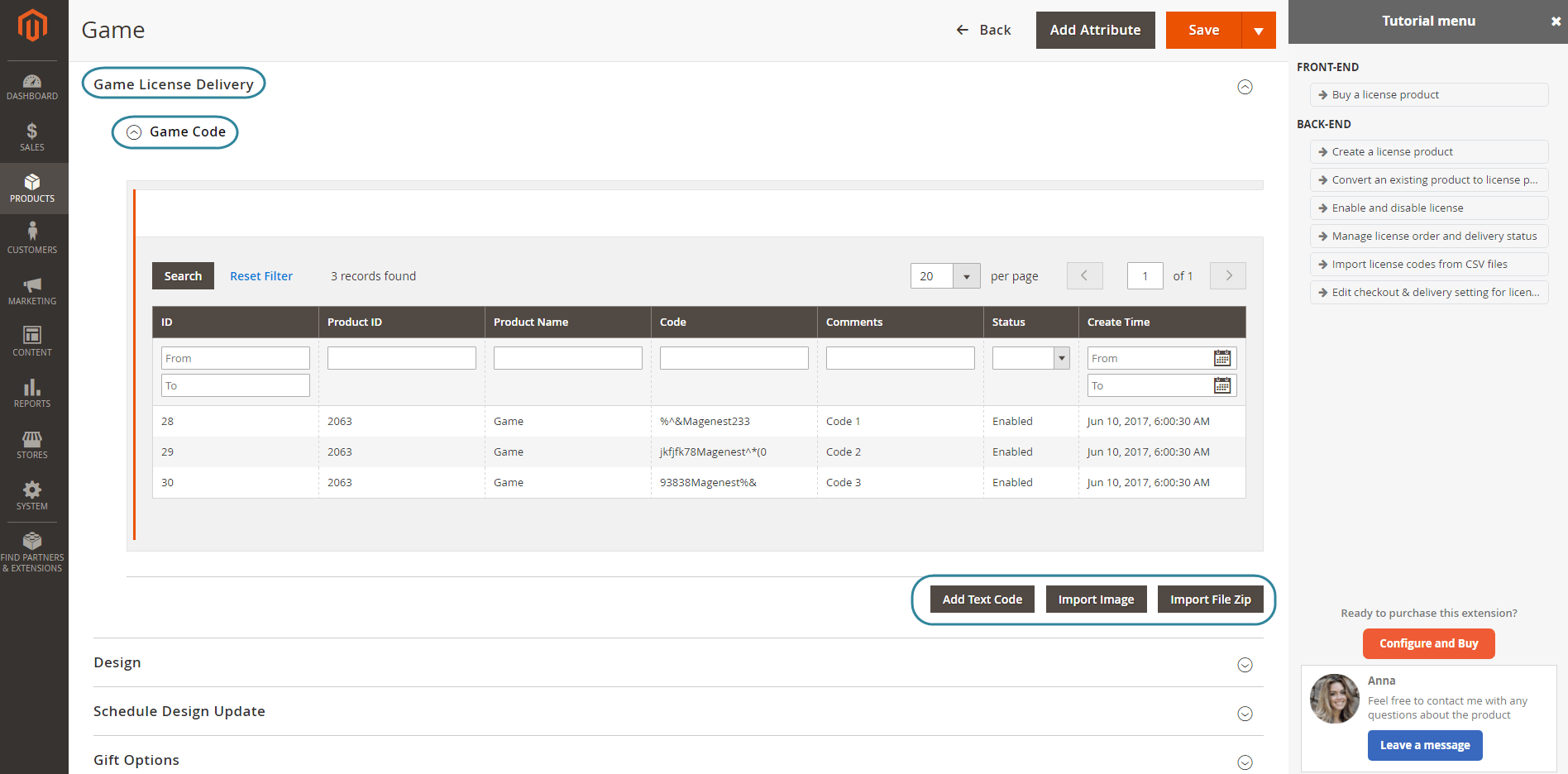 Store managers can turn an existing product of different type into a license product
Converted license products will operate just like new license products created from zero
Support simple products, virtual products and downloadable product
Import license codes to individual license products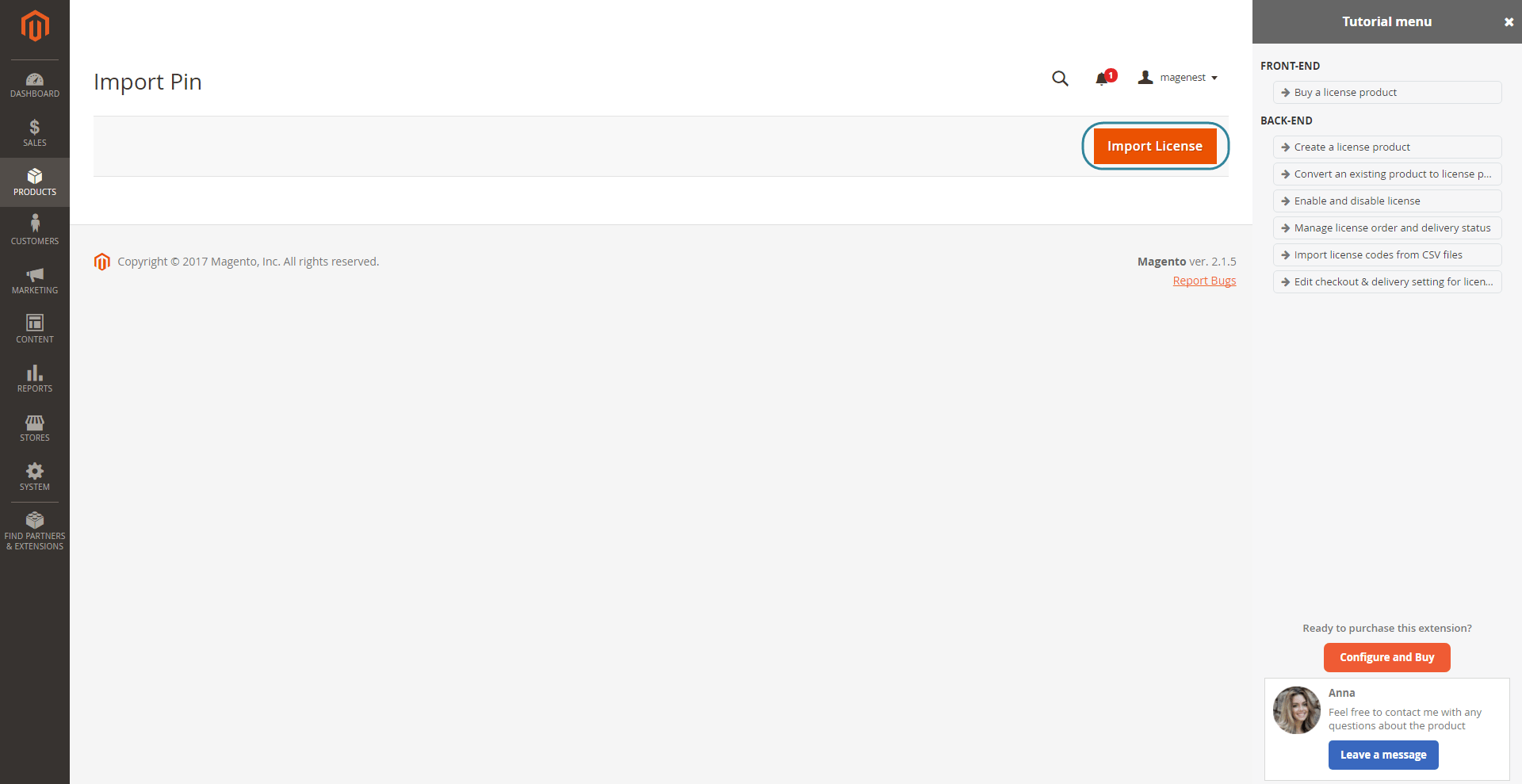 Support different file types for license codes
Upload individual license codes for a license product with individual text strings or images
Import multiple license code images to a product by uploading a .zip file
Convenient for customers will few license products
Import bulk license codes for multiple products at the same time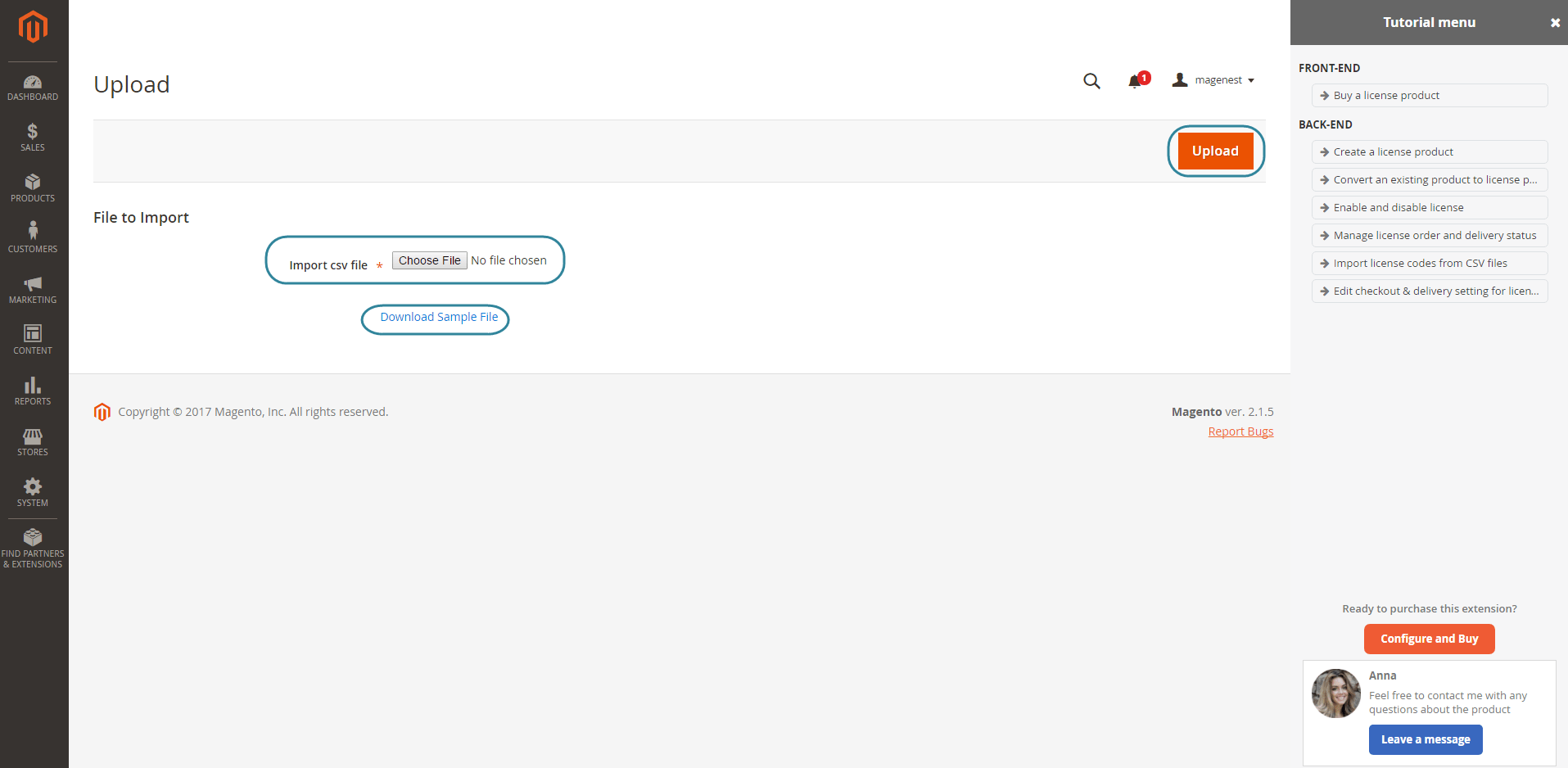 Allow importing bulk licsense codes for multiple products by CSV (Comma Separated Values) file
Link license products to their license
Sample CSV file provided in the license upload section
Free your hands from importing license by license when your store has tens of thousands of SKUs
Manage license codes for license products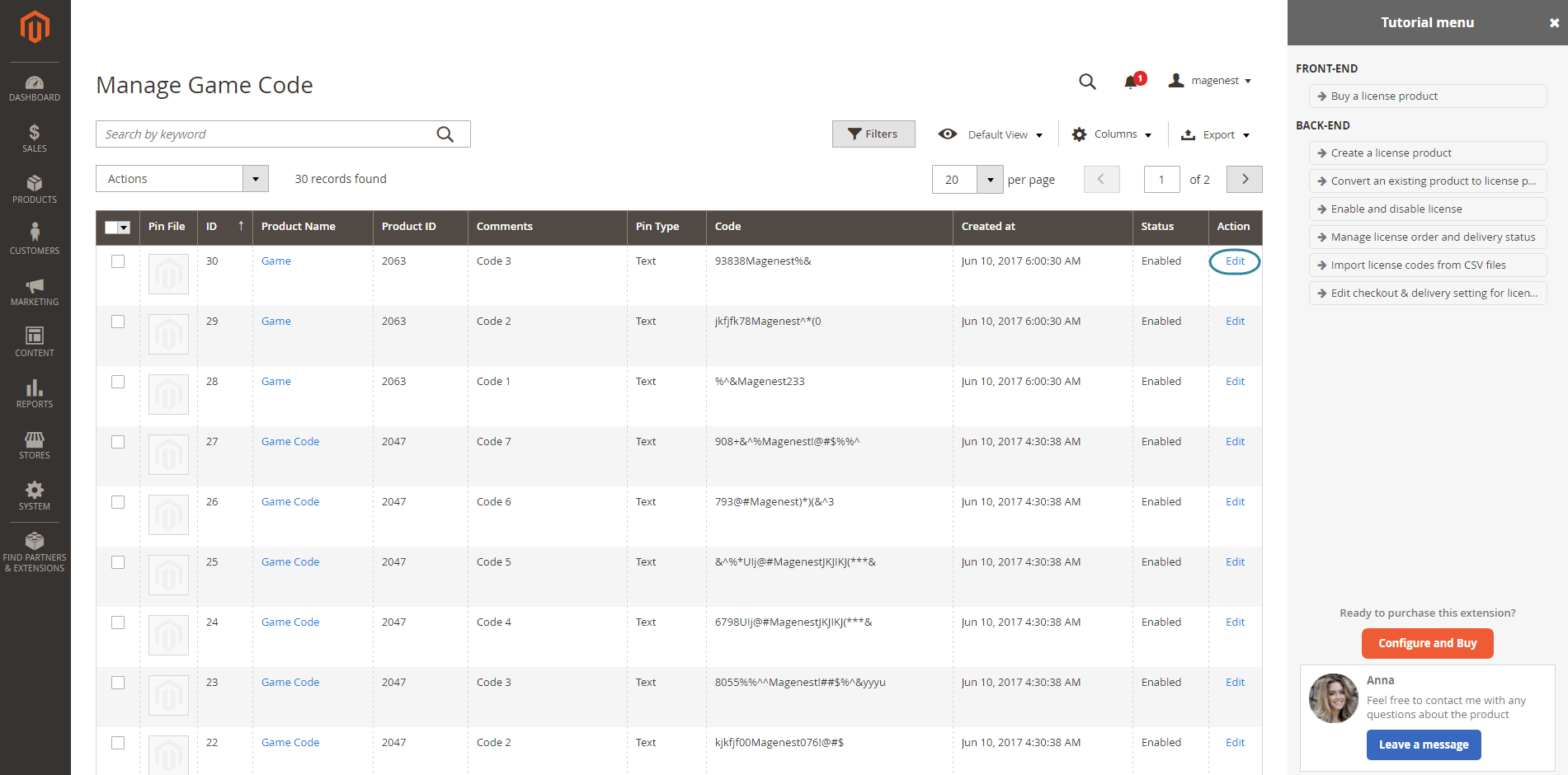 Merchants can see a full list of all license codes along with their status - enabled, disabled, and delivered
Disabled codes will not be sent to customers when they buy license products
Enabled license codes will be sent to customers when customers buy a license product
Delivered codes are codes that have been sent to customers
Edit license code status individually or in bulk
Merchants can choose on which order status to send license codes to customers when they buy license products
Support 2 order status - pending or invoiced
Enable/Disable guest checkout for license products
See the delivery status for product license codes in Magento 2 back-end
Send email notification to keep customers updated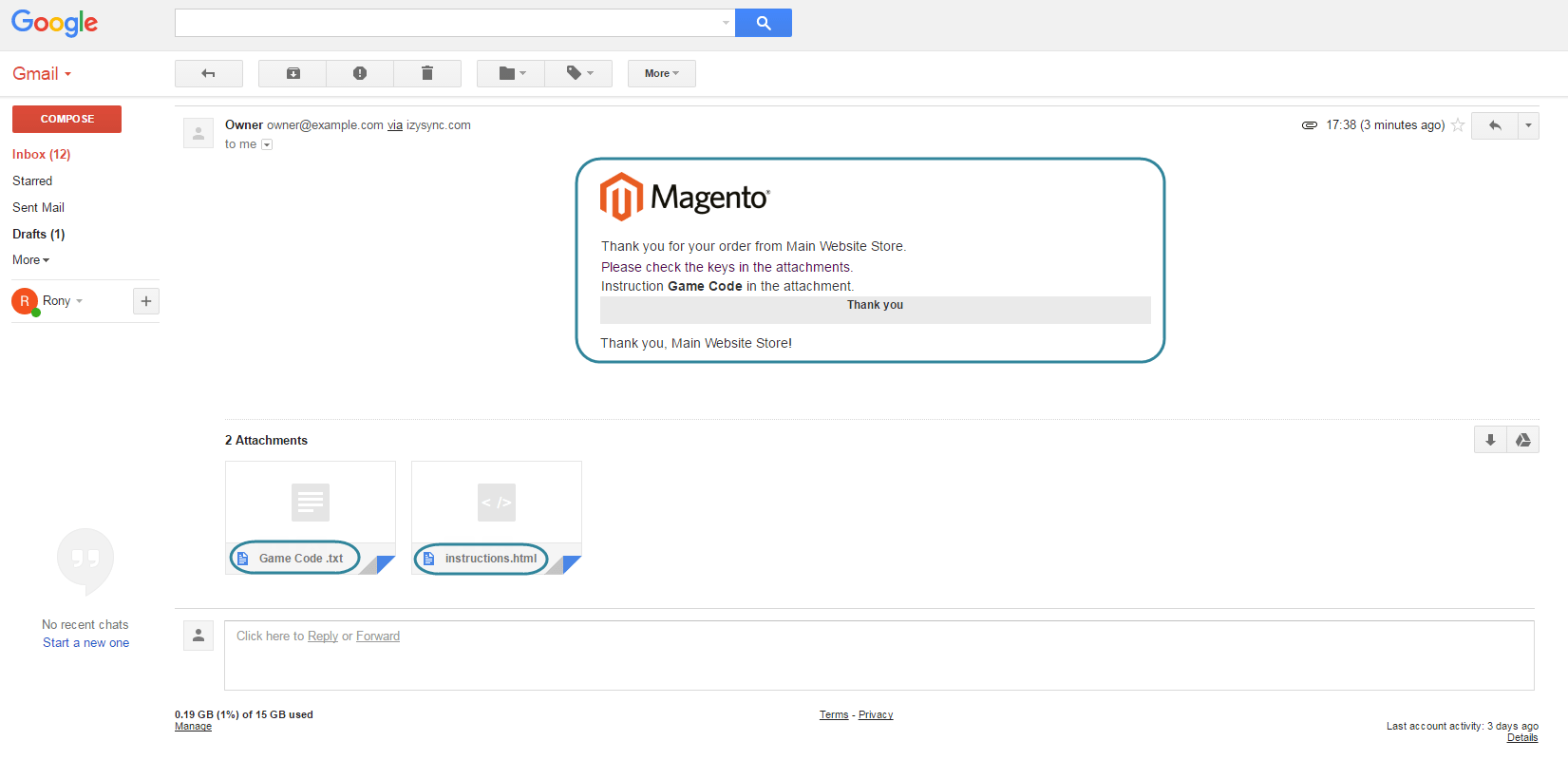 Send email containing license codes to customers after they have bought or paid successfully for the license product
Customize email templates and choose one to send to customers
Set a sender email's name
Customers are eageryl waiting for their license codes to make their products usable. By sending notification emails to them at the right time, you can keep impatient clients
Send user guide or game instruction to customers for each license product they buy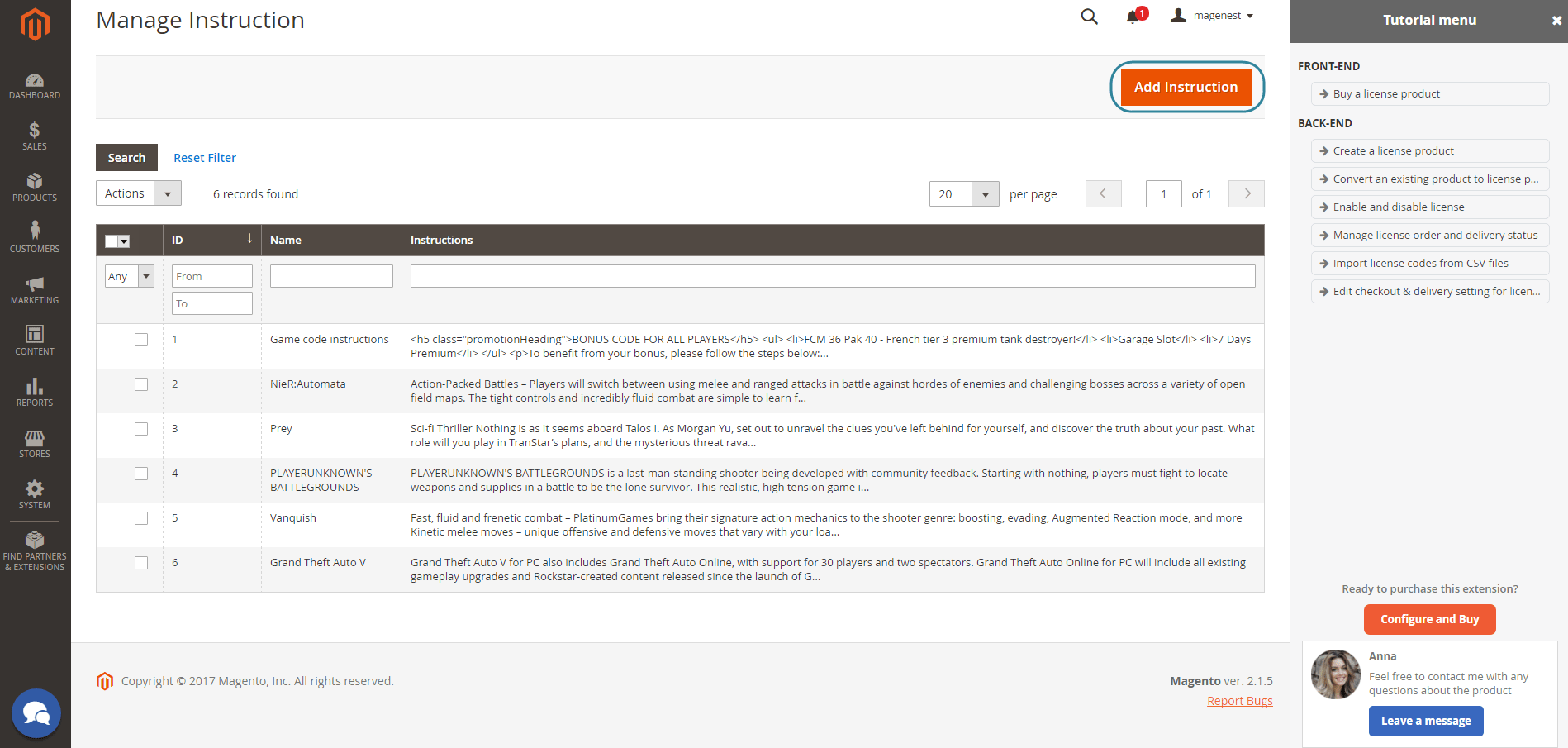 Merchants have a separate section to add product instructions and user guides
Easily assign these instruction to products in each product setting page
Merchants can easily design the instruction to their liking using HTML and CSS
Instructions can contain rich media, including formats, layout, images, videos and more
Digital products are not as easy to use as a normal physical product. Each physical product also comes with an accompanying instruction. With Magento 2 License Delivery, we help to simplify the product usage process with proper instruction. This improves customer experience after they have bought your license products. Instructions from our extensions can be designed in whatever way merchants want with HTML. So they can be made much more beautiful and user-friendly than monotonous lines of text in physical products.
Full list of features for Magento 2 License Delivery
Designed for game, software and digital products
Create new license products
Turn existing products into license products
Instant delivery to customer account
Send customizable email notification to customer
Manage bulk license codes with ease
Manage license code status