Rental And Booking System
Rental and Booking Extension is a comprehensive toolkit for your rental company
Add rental product and its attributes
Set up location with Google map pinpoint
Set up search criteria for rental products
Set price for particular attributes
Add extra services to rental products
Manage rental tickets, order and profit
Details
Manage your rental booking business more effectively with Rental and Booking Extension for Magento 2
Create rental product types and their common attributes
Merchants can create any rental product types that they want to lend and assign common attribute templates to them. New attribute could be created flexibly with 5 available data types.
Improve rental product searching process with search configuration
Create search configuration for each rental product and add unique attributes to each individual vehicle. Thus customers can find their desired rental products faster and easier.
Add new attributes for rental products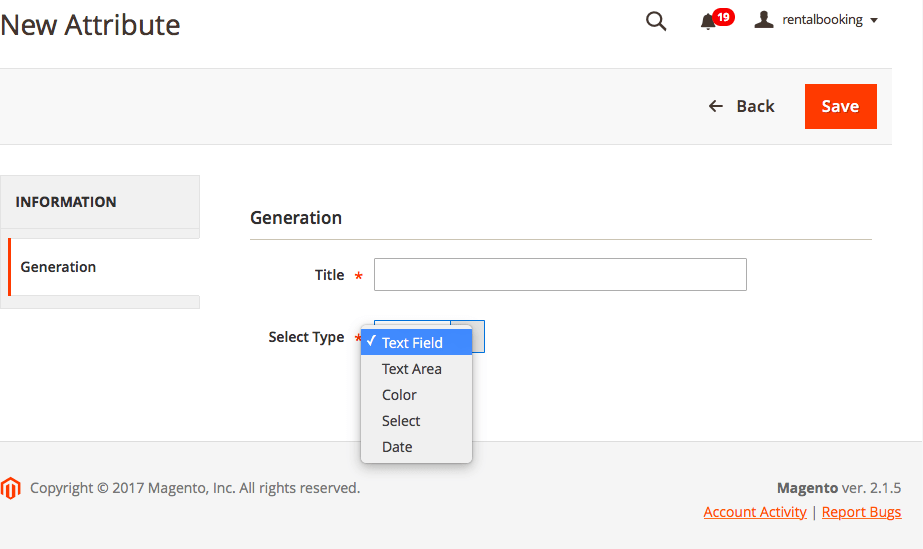 Set a name for the attribute
Choose a data input type for the attribute
5 available data input types: text field, text area, color, select, date
Create new rental product with full features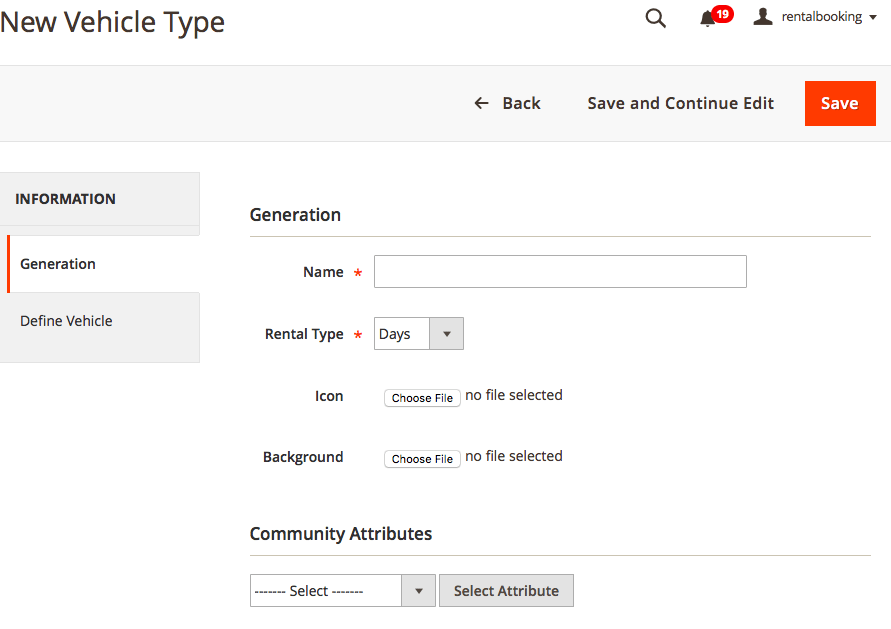 Set name for the vehicle template
Set the rental pricing model: by hour or by day
Upload visual icons and background image of the rental product
Add common attributes to the products. These are attributes created in the attribute section
Add options to each common attribute
Add a defining attribute, each option for the attribute will have specific quantities
Allocate rental and booking products to different business locations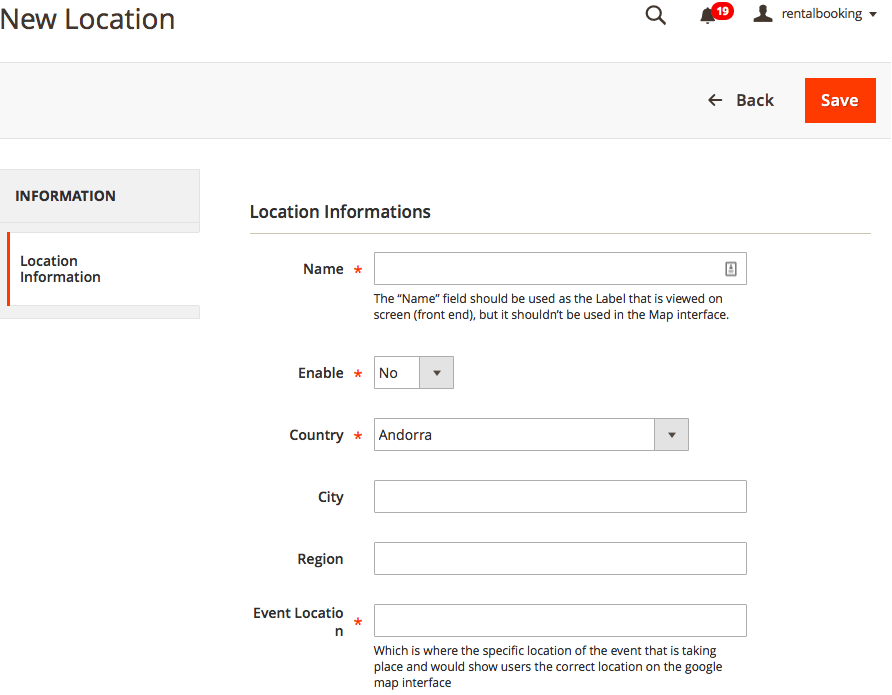 Add the address of the location
Open or close the location at will
Set the country, city, region, and the specific location to show up on the map
Add the longtitude and latitude to the location for exact pinpoint on Google Map
Set search tools for the rental products for filtering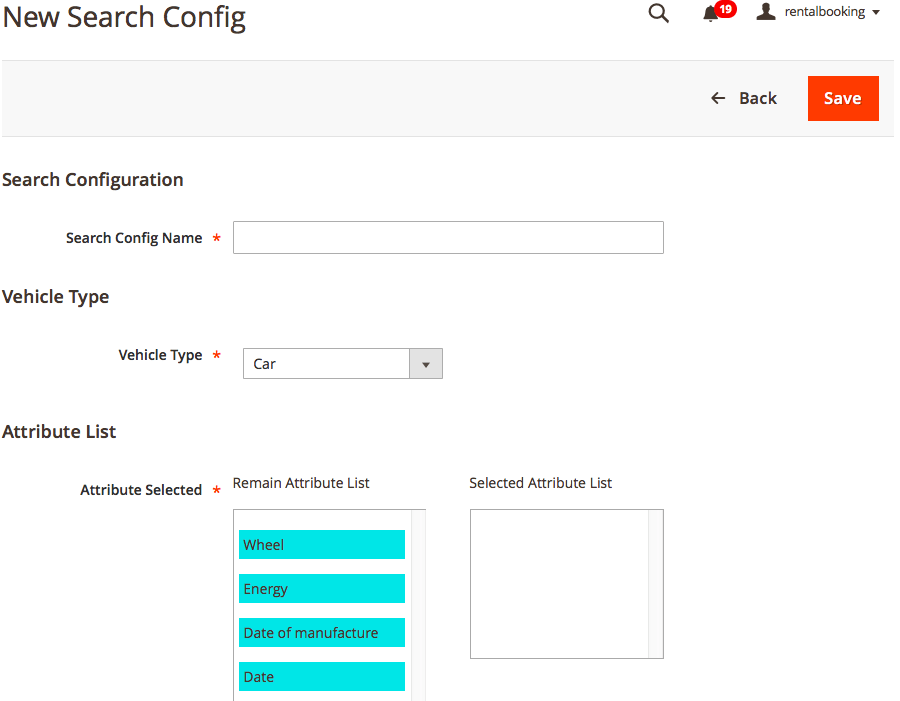 Set a name for the search mode
Assign the search tool to a particular vehicle type
Choose a list of attributes from the common attribute lists to use for vehicle searching
Apply specific attributes to each rental product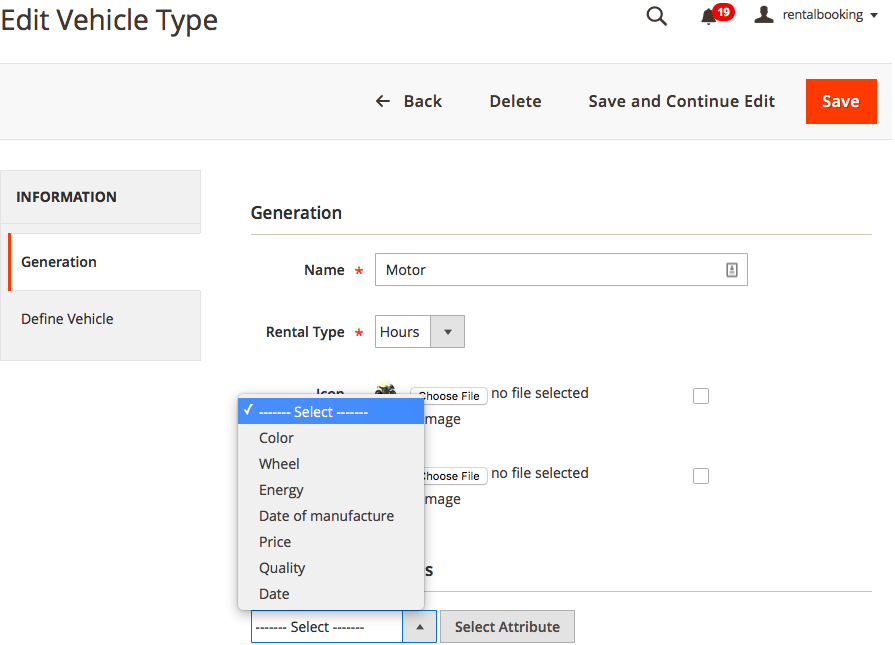 Choose a specific option for each attribute
Set available time slots for the rental and booking products
Assign quantities, locations available and price for each defining option
Add extra attributes to each vehicle, including availabe quantity and locations, and rental model
Smart coupon code - Set expiry time for coupon codes, motivate customers to purchase soon
Abandoned cart analytics - Track abandoned cart and cart recovery rates to optimize email campaign
Manage booking and renting orders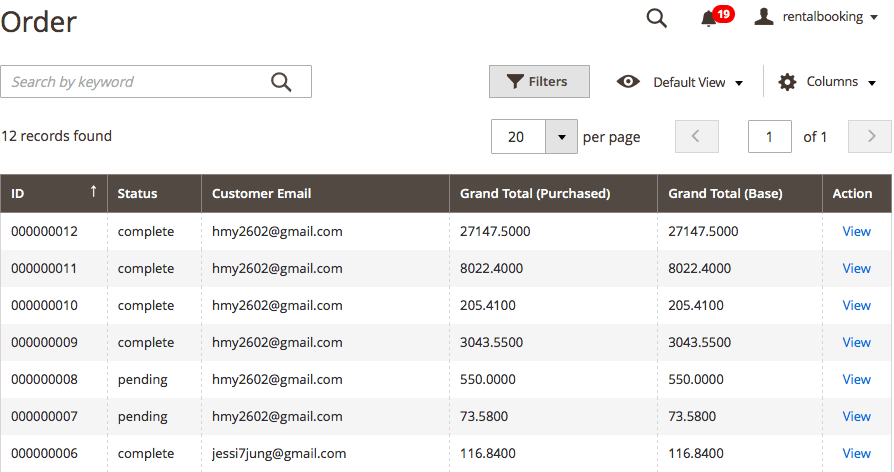 See all order numbers, status, customer contact info and order value
View and edit individual orders
Calculate revenue gained from extra rental options
Manage renting tickets and redemption status
Show vehicle, customer info, order number, quantity, extra option on tickets
General settings for Rental and Booking Extension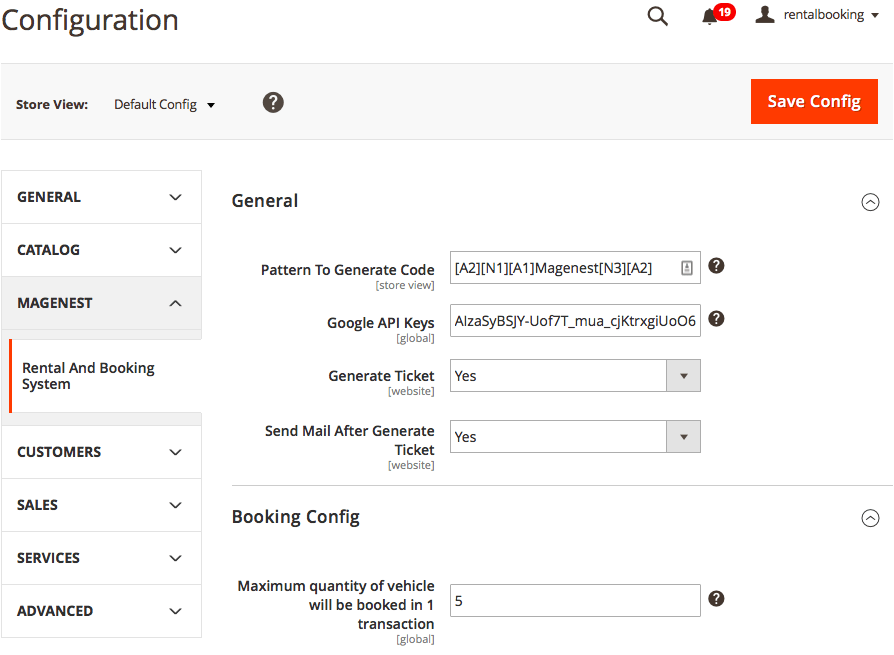 Set a code pattern to generate for rental tickets
Add Google Map API key to generate maps on each vehicle page
Generate tickets after each purchase
Automatically send tickets to customers on purchase
Set the maximum number of vehicles to be booked per transaction
Full list of features for Magento 2 Rental and Booking Extension
Add new attributes for rental and booking products
Create rental product type with ease
Apply templates and common attributes to rental products
Set search filter for cutomers to easily look for the product they want
Add extra attributes, pricing, quantity and locations for each option
Manage orders, profit and ticket redemption status
Auto generate and email the rental tickets to customers
Integrate with Google Map for more visual location
Customize
Didn't find what you need? Contact us for more information