Magento 2

Event Tickets Mobile App
Magento 2

Event Tickets Mobile App
Description
As the add-on of Event Tickets extension, Magenest Booking Mobile App helps vendors handle all special events easily by checking attendees' tickets through mobile devices. Manager staff can save time and effort when tracking events and attendees' status right on a smartphone instead of a laptop or desktop.
Seamless check-in with barcode or QR code scanning
Verify ticket by redeeming its code
Track attendees and event status in realtime
See all lists of events under management & search for events by name
Get detailed reports for future reference
Support both Android & IOS devices
You can download Booking Mobile App here:
Note: You need to have our Event Tickets extension installed on your website to use this app
Details
Let event organizers manage their tickets much easier with mobile devices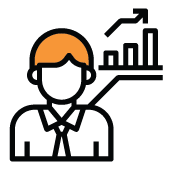 Enhance attendees' experience
Organizers can optimize the check-in process, guild customers to a better experience with their information provided by our booking app. They can easily redeem ticket code or scan QR/Barcode displayed on their ticket to check-in immediately in just one step.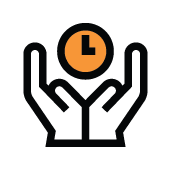 Save time on check-in
This extension will verify every ticket in a few seconds that helps event organizers save time and reduce handy job. Automating the check-in step allows staff to avoid mistakes in collecting
attendee data.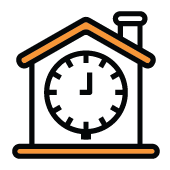 Update about event tickets in real-time
It is convenient for management staff to track ticket using and selling status with a quick report through our app. All ticket details and status will appear on the screen right after staff redeems or scans
ticket code.
During-event attendee management has never been this easy with Magenest Booking Mobile App
Seamless check-in process
At the check-in door, event managers can use this app to verify tickets' code through 2 options:

Scan ticket barcode/QR code
Redeem ticket code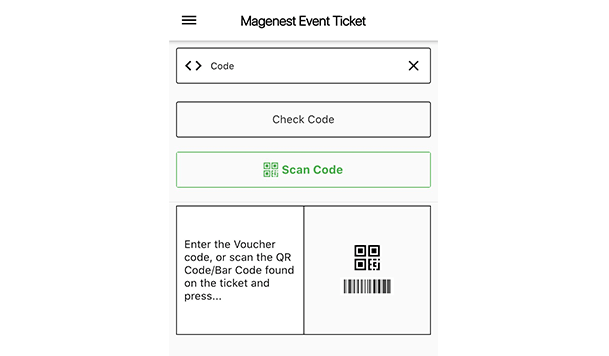 Manage attendee information
After Booking Mobile App qualifies the ticket, it will display register information of the attendee such as order ID, their name and email address, as well as the name, location and time of the event. This helps managers track internal activities with ease.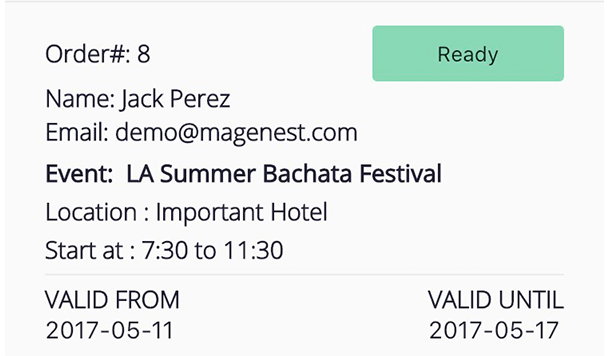 Track ticket status
After verifying, staff will see the ticket details and its using status (Ready or Used). At the tab Report, our app also updates ticket selling status (Used, Unused or Available) of all events created.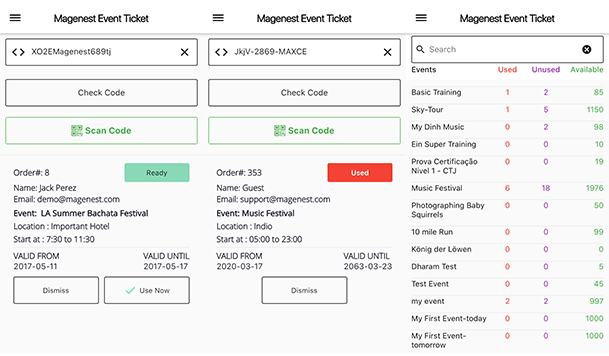 Compatible with Event Tickets
Magento 2 Event Tickets extension generates multiple tickets with QR code/barcode, which can be redeemed or scanned through Booking Mobile App. All data will be saved in the Magento backend.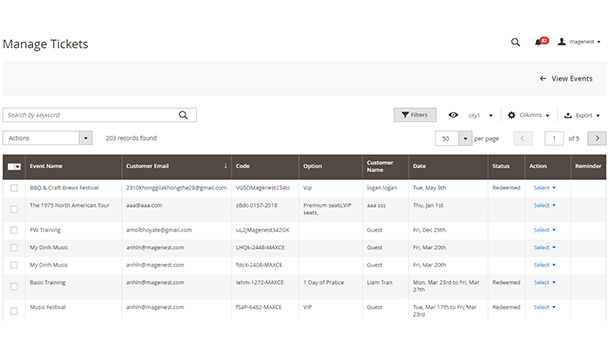 Reason to choose Magenest
Free lifetime
software updates
Verified by
Magento Marketplace
One-time payment
without hidden cost