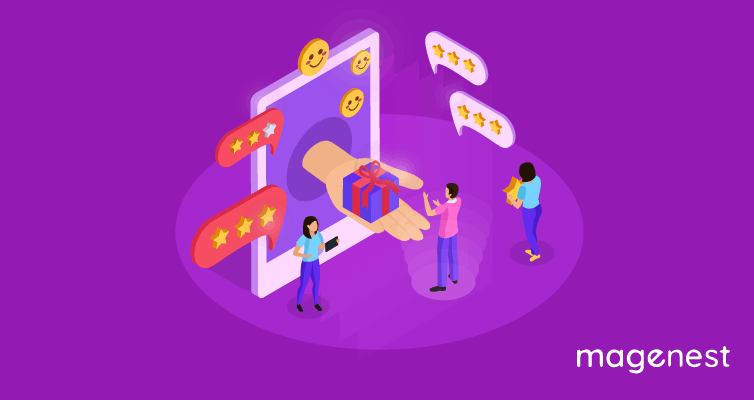 Increasing loyalty and retention from current customers is such a tough task. A serious problem is some of your customers may buy and use your products once and decide not to re-purchase ever again. No one wants to spend tons of money and effort to see a disappointing result. Therefore, It is high time for us to have other solutions which are lower in price but more effective. B2C Loyalty Program is one of them, and various businesses have been improved and boosted thanks to this solution.
Many cases prove that both business owners and customers have more interesting experiences with the help of B2C Loyalty Programs. In this article, you will learn more about B2C Loyalty Programs and the importance of them in boosting your business.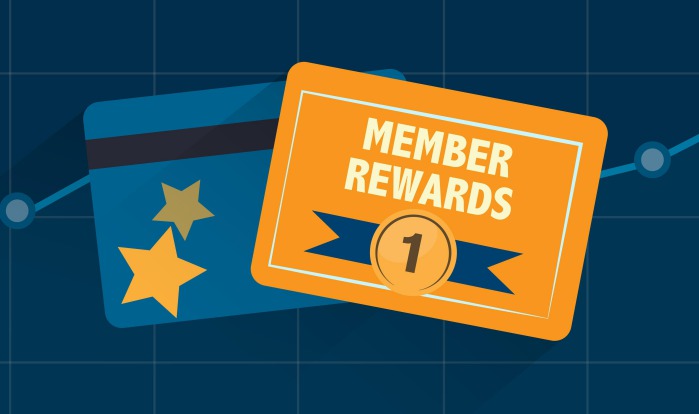 What is a B2C Loyalty Program?
More than 40% revenue of a business comes from the repurchases of customers. Obviously, one of the best ways to boost your sales is to keep them around. Thus, you should invest more human and financial resources in customer services and loyalty programs.
B2C Loyalty Program is a program that is developed based on digital currency. It can also be designed in various other technology platforms to manage the loyalty of customers.
For example, some programs may focus on point currency, those points can be used as a reward for the customers' specific actions, such as purchasing, reviewing, inviting friends, creating accounts, etc. The business owners will set up their own point rules and expiry time so that the points will be redeemed for various selections, ranging from gift cards, discounts to products.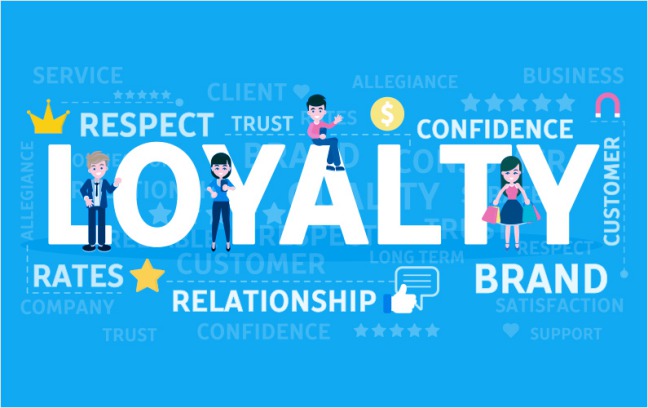 The main purpose of applying a loyalty program into your business:
Identify and make a detailed profile of your customers
Encourage your customers to come back and make other purchases
Make them realize every moment they spend on your business is valuable to them because they can get various benefits for their future purchases
Increase more customer engagement
Make them have a good experience while buying your products, thus, they will invite more friends to purchases yours
The programs also help you reduce your customers' concentration on the price. No doubt that price is often their priority; however, when you run this program, catching the opportunity to buy new things and buying experience are what your customers care about
The importance of Retaining B2C Customers
As a businessman, you surely know your priorities while doing business. According to trustworthy surveys, customer retention is one of them, which is considered one of the best strategies to take you closer to accomplishing your sales targets.
Moreover, B2C customers or business to the end-users is of great importance while doing business mainly because they are those who directly experience your products and services.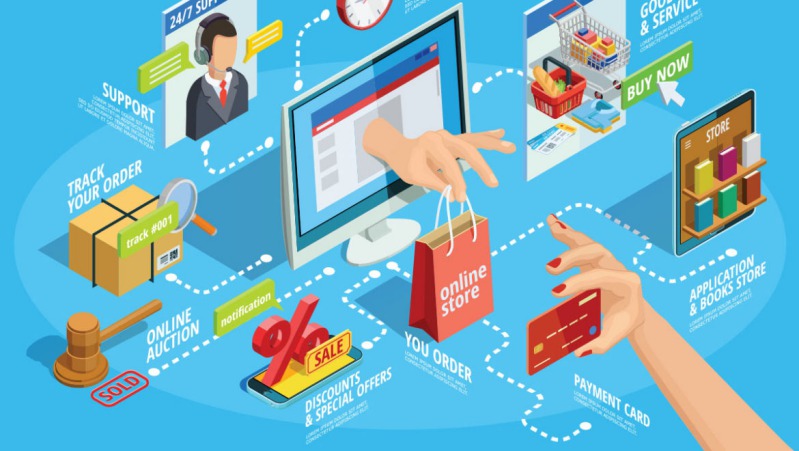 Why is retaining B2C Customers important?
Below is 5 key reasons why retaining B2C Customers is important to your business
It is a money-saving Marketing strategy: No doubt it is, Marketing is a money-consuming process when you have to spend first and get later, the amount of money can be as large as your previous-term revenue if it is a big campaign. However, retaining B2C customers can be operated by human resources and technologies, which means you can get the results and predict the problems immediately. Thus, there are high chances that you can seek more feasible solutions at the right time. As a result, less money is spent on risks while doing business.
More profit will be earned with the B2C Loyalty Program: More specifically, re-purchases from existing customers mean repeat profit, this gives rise to more overall profit increase. Obviously, loyal customers tend to use your products and services on a regular basis; thus, they are also ready to spend more money. That is the reason why you should invest more in maintaining customers' loyalty.
Valuable feedback from loyal customers: We cannot deny that loyal customers bring us various benefits. The most important one is that they will give us positive feedback, which plays a vital role in expanding our potential customers. In other words, customers who buy your products and services frequently will understand clearly about your business. And they will obviously have a good experience with your business. As a result, they will give nice reviews and positive feedback about your products and services with their friends or other new customers.
Free word-of-mouth Marketing strategy from your loyal customers: Of course your customers are not KOLs on some occasions; however, they have significant power in attracting new customers. They use their real previous experiences with your products to transmit your business message to the next customers by talking to their family members, friends, or neighbors about your products in daily conversations. Therefore, loyal customers are of the utmost importance to your business, especially with the word-of-mouth marketing strategy.
Higher-income from B2C loyal customers: When ones have good experience with your products and business, they are likely to spend more on the next purchases. They totally believe and expect that the higher the pay for premium services, the more satisfaction they will get. Therefore, make sure to keep your business more money-worthy if you want to satisfy your loyal customers.
How web push notifications can help build B2C loyalty?
We could not forget the web push notifications when it comes to marketing strategy. There are obviously numerous online stores and businesses targeting the same segments of the audience, so it is more competitive when doing online business. We know that is also your problem; however, web push notifications tackle this issue. The main and special function of web push notifications is to catch the attention of your target audiences immediately before they are reached and approached by other competitors. Besides, this strategy is faster than the traditional email or posters, those notifications will be sent on a regular basis, which encourages them to click and engage more on your business. As a result, they will remember you when they want something related to your business. In case they are regular customers of yours, you can easily notify them about your updates or promotion programs, which will surely enhance their experience with your business, hence an increase in customer loyalty.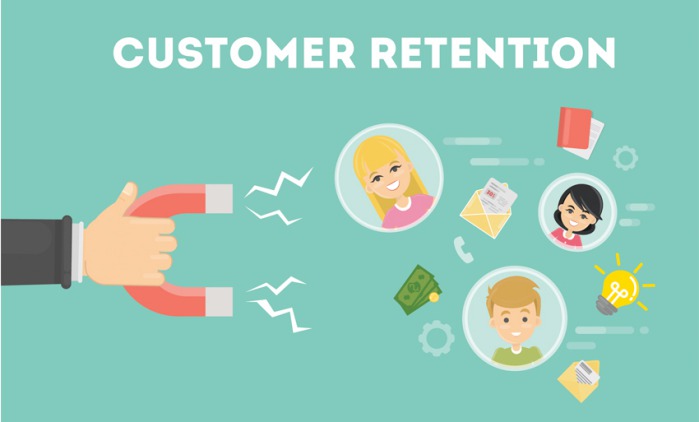 Create a successful B2C Loyalty Program by using web push notifications with Reward Points
Overview: Customers' loyalty is built in various ways, which all aim to increase the retention of customers. Among a variety of B2C Loyalty Programs in the market, Reward Points, which was built by Magenest, uses rewarding points to attract and retain their existing customers. This Magento 2 program allows sellers and store owners to boost their business by encouraging repeat purchases from current customers and maintaining good relationships with them.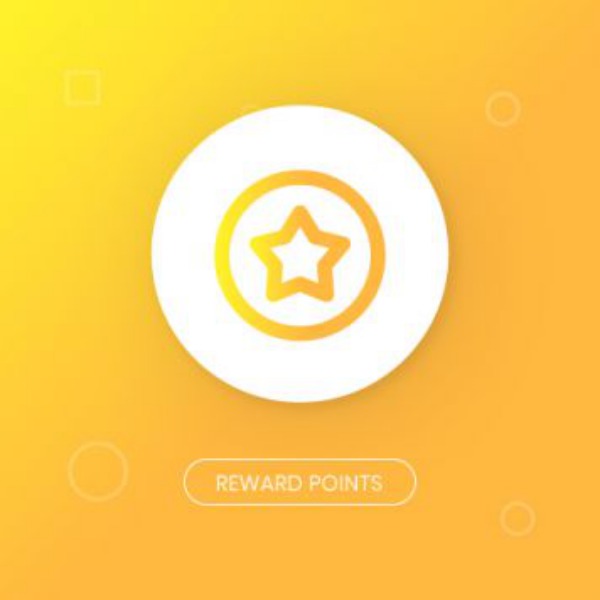 This Magento 2 B2C Loyalty Program is divided into two different versions
The standard version:
As an admin, you can flexibly edit the point balance
Users can design and set up rules with flexible expiry times to earn points for their marketing campaign. Some suggestions of the suitable time that an admin can set rules to give points for the customers, such as when they create an account, when they subscribe to your email when they buy something when they invite a friend to make a purchase successfully, when they review their previous products, etc.
CMS pages can be built to pass the policy about point rewards
Points are also displayed in categories and products so that the viewers can easily follow them. Points gaining is surely a good way to make customers feel that their buying behavior on-site is beneficial at that moment.
There will be email notifications in case you want to inform about the updates, expiration, etc.
The plus version:
Some more features that you may find useful for your business, namely:
Customers may be different depending on their background. Therefore, creating member tiers is an advanced function of this program, which can be used to divide customers into segments and personalize different rules for each segment.
Points can be earned when a customer refers to their friends with referral codes. Surely, this way will attract more potential customers with less effort
Learn more useful features of this Magento 2 Reward Points Extension here.
Why we should use this loyalty program
The main function of Reward Points is to win your customers' loyalty and increase their engagements by running an automatic system, which is used to give points to customers as a reward for their specific actions. Those points will be gathered and redeemed on the customers' next buying process. This obviously encourages them to come back and make other purchases in the future because they can feel their values while shopping on that site.
How previous users review
This B2C Loyalty Program is used by many big brands worldwide, such as Trung Nguyen Legend, Drinkie, Just Rip It, etc.
The feedback is positive, almost all users highly evaluated its functions and useful support from the developers. No wonder that this is a must-have program to boost your business, especially when you want to retain your existing customers.
With only $99.00, you can make your Marketing solutions more feasible and retain your customers, which is pretty hard for most businesses nowadays. Visit Magenest for more business extensions.
Conclusion
Customers' loyalty is really important, especially when you are doing business in a more competitive world nowadays. There are various ways to retain your customers, however, a B2C Loyalty Program is the most money-saving and effective Marketing strategy. Reward Points is a good example of this program to boost your business. Feel free to contact us via our email support@magenest.com for more support.