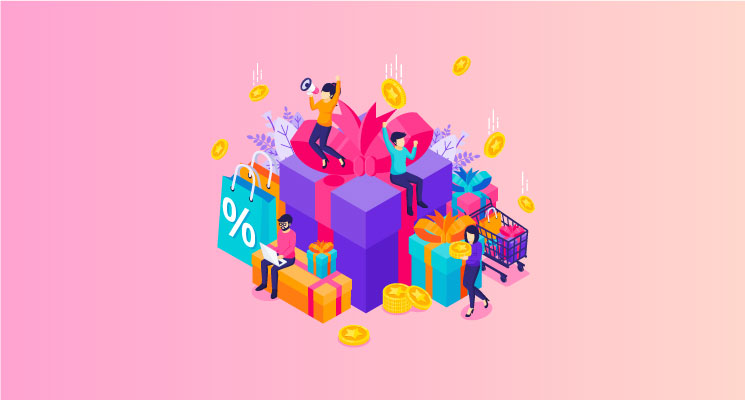 In a world where businesses offering similar or identical products to your brand spring up every day, having loyal consumers who return to do business with you time and time again is one of the key factors to your successful business. A loyalty program can help your firm simply stand out and break through the competition. With loyalty programs, you can simply develop a mutually beneficial relationship with each client who signs up.
In this article, we'll show you how to create a loyalty program to drive more sales and build stronger relationships with customers. By the end of this article, we also provide some common loyalty program mistakes that you can easily avoid and effectively improve the customer experience and increase sales in one self-managed loyalty program.
Types of Customer Loyalty Program
Most marketers and company owners are concerned about customer retention, especially in this digital era, when competition is at its highest on e-commerce sites. When it comes to creating a loyalty program, there are many loyalty program ideas that have been developed and used to maximize profits from returning consumers, making the game more competitive.
So let's see some types of customer loyalty programs to find the best match for your business
Tiered Programs
Programs with tiers provide varying rewards based on the milestones that members reach in their loyalty program. This is usually measured in dollars. The higher a member's tier, the more money they spend.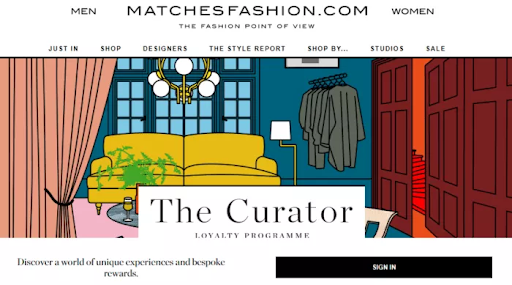 Some successful tiered loyalty programs also show members what percentage of the total members are in each tier. This allows members to see their status relative to others in the program and plays on the competitive desire for a higher social status.
Paid Program
Paid programs require clients to pay a monthly or annual fee to join your VIP member's club. Indeed, Marketing current consumers or regular purchases is necessary in order to make this type of loyalty program to be successful. If you're not a well-known company, new clients are unlikely to sign up for your rewards program.
Most significantly, a premium program must offer unique benefits to its members. If not, it will lose its worth.
Points Program
This program is probably the most common in stores and among customers. When you spend more money, you receive more. Depending on the order value, every time a client makes a purchase at your business, they will get points. They are then using this point to convert into specific rewards, either money or gifts.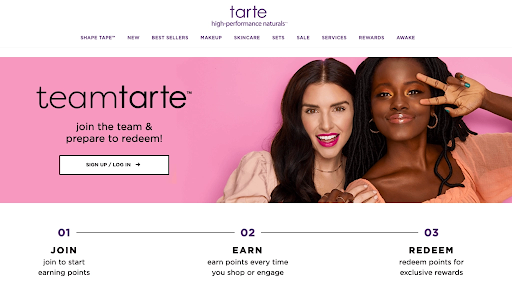 Hybrid program
There are several types of rewards systems in this system. But when you combine these types together, make it obvious and easy for people to understand. They should be able to get along with one another. Point and tiered systems are the most common combination. For example, if a customer spends up to 1000$, they will receive 50 points and enter the Gold customer club, which offers unique perks.
Partnered Program
The benefits of strategic partnerships for customer loyalty can be enormous in terms of customer retention since you can provide them with additional chances to do so. Meanwhile, it can assist your firm to develop by establishing new business relationships (partnerships).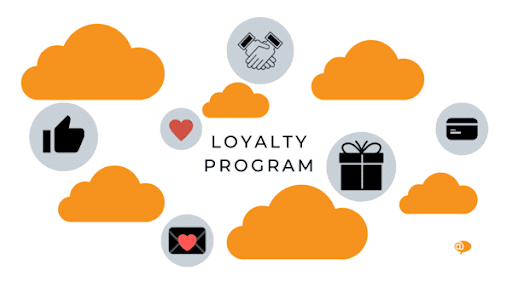 Your clients will know that you truly understand and care about their requirements when you provide them with a value that is relevant to them and goes beyond what your company can provide them exclusively.
How to Create a Loyalty Program
Here are the major steps to help you create a loyalty program for your business.
Study your current customers
Before creating a loyalty program, always keep your KPIs in mind!. A program established with a single brilliant concept or simply to imitate the competition is doomed to fail. Because of this, the program idea must be based on a business problem or pain point.
You should always ask yourself:
What objectives does your business have for the long term?
Do you have an existing loyalty program that needs to be reevaluated and redesigned, or do you wish to build a new one?
How can the loyalty program be a natural part of your brand identity?
Do you have any surveys or research on what customers want and expect?
Also, keep in mind any technical limitations that might cause the loyalty program to be hampered. Suppose you have the essential hardware installed in your store? Then, estimate how incentive and technology expenses will influence revenue.
Decide which Customer Loyalty Program type is best for you
Once you've figured out who your consumers are and why they do business with your company, it's important to select which type of loyalty rewards program will encourage them to stick with you.
Knowing which type of loyalty program is the best to match with your brand offers you a clear picture to start in creating your loyalty concept and enhances the probability of creating an experience that your consumers will appreciate.
Set your goal and budget
If you are planning to create a loyalty program for your eCommerce store. It is highly suggested that you should first determine what you want to achieve and how long it will take. When you set such goals and implement your customer loyalty program, you'll be able to finish the following stage, which is measuring your efforts and the customer's responsibility.
A loyalty program's budget is also a critical consideration. When a project is not properly budgeted, it might deplete the company's finances. Therefore, while preparing to develop a loyalty program, it is also necessary to decide on a budget. Having a loyalty program does not imply that you must reward your consumers at the expense of your company. And, if you believe it to be this way, this is the harshest method. It's necessary to do a proper budget analysis at each stage.
Design & Implement
When the concept phase is complete, it's time to spring into action. There are several approaches to consider to create a loyalty program :
Doing it yourself: Taking the DIY path with a reward program is not only expensive and time-consuming, it pushes your team to research how-to's, consumer habits, and UX trends.
Hiring an agency: Assisting agencies may help you develop and implement a compelling and personalized loyalty program. They can also handle all of the marketing communications associated with that program.
Using customer loyalty software: Choosing a loyalty platform is not only cost-effective in the long term but also convenient to your online store. If the development companies who created them have the knowledge and technology, you can easily set up and run your loyalty program the way you want it.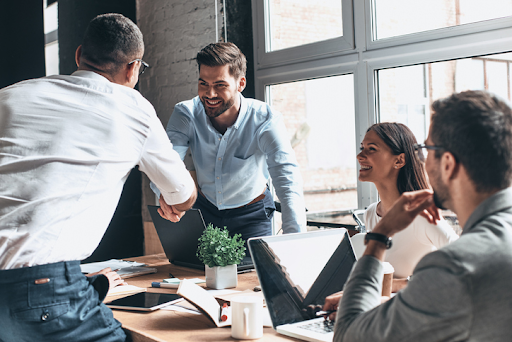 Magento 2 Reward Points at Magenest can be your best choice for creating a loyalty program. With easy configuration on the back-end, the product allows admins to freely customize the point setting rules according to the requirements of your business. Retailers can also understand customers' behaviors with a real-time management tool that lets them follow buying activities and prevent point hacks. With Magento 2 Reward Points, your stores can bring the best experience to your loyal customers as well as attracting new buyers to choose your brand
Make it social
If you want consumers to come back and renew their memberships, you should include a social element in your loyalty program. When you create a true community around your brand, customers will have reasons to remain with your firm for reasons that go beyond monetary benefits or gifts.
Even while monitoring and moderating online communities such as forums, chat rooms, and other aspects of an online community can take a lot of effort, there is no substitute for the loyalty and attachments that are formed when it is done right. For a loyalty program, this is an advanced step, but it has the potential to provide real depth and lasting value for customers.
Measure success
Owners of retail stores should listen to consumer comments after implementing a loyalty program and review the data report to determine if the program was effective or not. Depending on it, you may enhance the following scheme and get a better outcome.
There are many metrics that you should pay attention to such as Google Analytics; Enrolled loyalty member engagement, Loyalty-driven revenue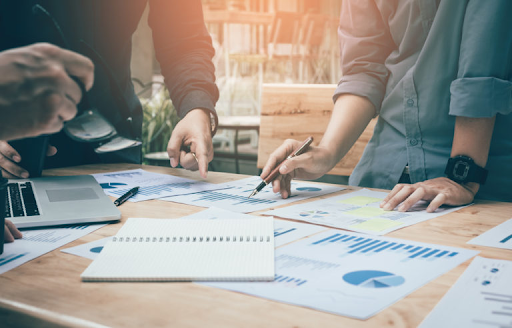 After measuring the performance, you'll know which features work and which don't function. Launching with a strong MVP is highly recommended
Common Loyalty Program mistakes
An effective loyalty program may provide several benefits, but a badly planned or poorly managed loyalty program can be harmful to your organization. Be certain you're not making these common mistakes when you create a loyal program
Your program is too complicated
Students should be able to communicate the concept without having to consult a comprehensive illustration to their friends and relatives. The most effective loyalty programs are distinguished by simplicity and ease of use. Explainer pages on your website should be adequate to provide any further information that may be needed.
Poor user experience
Loyalty programs that create too many logins or authentication patterns for their users will be quickly abandoned by consumers and will significantly impede productivity. Your loyalty platform should allow for easy login and points redemption.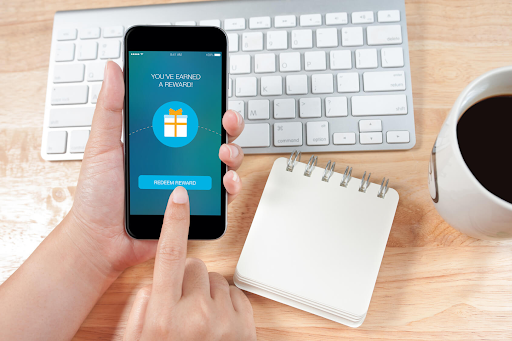 Because most modern consumers tend to use their phones as part of their shopping experience. Bringing the loyalty program experience to mobile is the first and most obvious step in loyalty program management today. If your company already has an app, adding a loyalty-related feature is a great place to start.
You're treating all customers the same
While it's important to treat all of your clients with the same respect, but it's not a good idea to treat them all the same. Because they will feel ungrateful if they are treated as new customers, loyal consumers and advocates will start feeling underappreciated.
To avoid this error, you may build levels in your loyalty rewards program and provide additional incentives to higher-tier consumers. Your brand's advocates can also be rewarded with points for their social media participation.
You aren't doing anything with the data you collect
Data helps you create a clear picture of your customer lifecycle, and what inspires customers to go down the funnel and become devoted brand advocates.
As soon as your program is launched, you'll need to analyze and alter your approach if you didn't manage to get everything exactly aligned the first time around.
Not marketing to your audience
Modern consumers want their companies to provide a personalized experience. So, Loyalty programs that are not marketing can be unattractive and will fail to build an emotional connection with their consumers.
To avoid providing useless prizes, use your consumer data as well as consumer demographics to identify the incentives that are most attractive to your consumers.
In conclusion
It's no secret that loyalty programs are an effective way for businesses in the digital economy to accelerate growth and increase profits. They improve client loyalty and satisfaction while reducing your costs. Also, starting to create a loyalty program and keeping it going for a long time can help you retain your current consumers.
If you're interested in starting a discussion about next-gen reward systems, our experts are more than ready to help you. Magenest is one of the most well-known Magento 2 extension providers worldwide, so Magento 2 Reward Points is your best choice for a strong loyalty program. Our Reward Point extension can help you build a perfect point-based reward system to increase customer retention and loyalty, boosting revenue effectively. The tool offers you all the features you need to design a perfect customer loyalty program.
Contact Us now for more recommendations and products that definitely rock your eCommerce world!