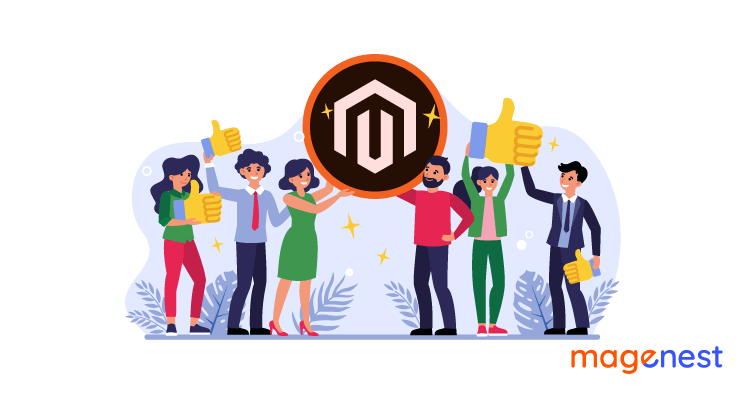 'One-size-fits-all' marketing strategies seem to disappear recently since people start to realize that 'every shoe fits not every foot'. That's why successful customer segmentation gathers your customer data into groups that share the same opinions or behavioral characteristics, helping to drive compelling content and personalization strategies for more effective marketing communications.
If you are a Magento-based store owner, have you clearly understood the customer segmentation definition and its practice in Magento 2?
If not, let's roll into this article right now.
What is Customer Segmentation?
Customer segmentation is the practice of splitting a customer base into different groups of individuals that are similar in particular ways related to marketing, such as gender, age, interests, and shopping habits.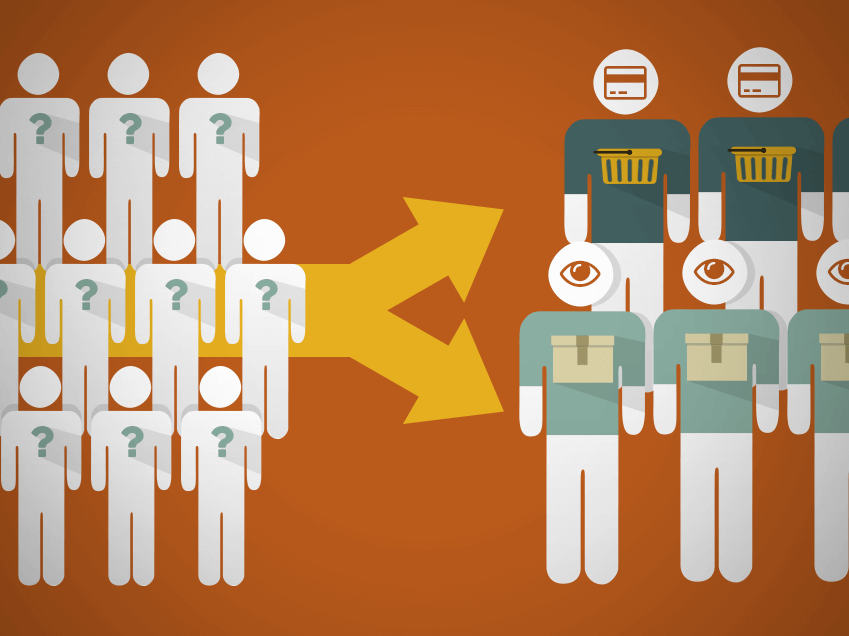 The main idea is that every customer is different and that their marketing efforts would be served excellently if they target smaller and specific groups with messages that those consumers would find suitable and lead them to purchase something. Businesses also hope to obtain a deeper understanding of their customers' needs and preferences with the idea of learning what each segment finds most valuable to more tailor marketing materials accurately toward that segment.
Customer segmentation relies on classifying main differentiators that separate customers into groups that can be targeted. Information such as geography (where they live and work), demographics (age, gender, race, religion, family size, income, ethnicity, education level), behavioral (spending, usage, consumption, and desired benefits) and psychographic (lifestyle, social class, and personality characteristics) are taken into consideration when determining customer segmentation practices.
Types of Customer Segmentation
Once you've acquired enough knowledge about your customers, use it to divide your prospects and customers into segments. Let's dive into further analysis of the four types of customer segmentation that we have just mentioned above
#1 Demographic Segmentation
More than 60% of marketers admit that audience segmentation is very valuable in contributing to a great customer experience. And one of the most popular types of customer segmentation is to use demographic customer segmentation data.
You can analyze parameters such as gender, age, generation, education, occupation, marital status, income, or ethnicity to build the segments.
It is easier to collect and measure data for demographic segmentation than other types. A simplistic way to acquire data is to ask your customers or subscribers to fill in a form.
NIVEA Sun built their portfolio to 40 product varieties to satisfy the needs of their customers. They employed demographic segmentation to divide their customers and to analyze their buying behaviors to form a successful range of products. For instance, men often preferred convenience when it comes to sun care products while women picked luxury. The choice of a product also depends on people's occupation since that determines how long they settle in the sun.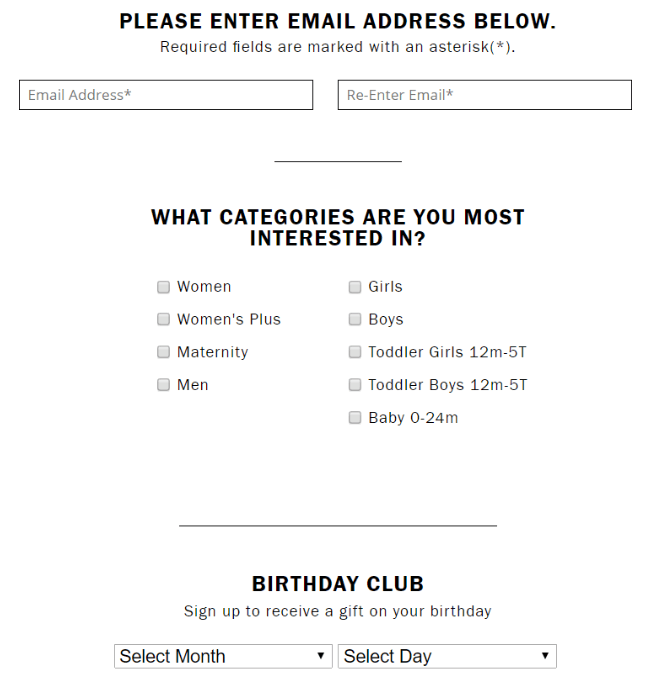 #2 Geographic Segmentation
Geographic segmentation means grouping customers by region, country, state, market size, or even climate. You need to customize your messages to different geographic segments having in mind the local weather or culture.
For example, Porsche offers various kinds of product mixes with reference to the geographic region they cater to. Convertibles are offered more in the warmer south or southwest regions of the US than the north. As you can see, adjusting your offerings and marketing communications for diverse geographic segments provides higher value to consumers and inspires them to buy.
#3 Behavioral Segmentation
Behavioral segmentation means segmenting customers predicated on the way they interact with your business.
Maybe you can build a segment for consumers who have added products to carts but did not finish the checkout. Or people who didn't even add any products to their carts but simply window-shopped. Also, you can group them by the products or services they showed interest in or already bought.
Here are some common variables that determine behavior segmentation:
Occasion: Segmentation based on purchases for a specific occasion such as Christmas, Weddings, or Halloween.

Usage: Segmentation based on the repetition of their purchases.

Thinking Process: Segmentation based on the drive behind their purchase decisions.
Furthermore, the lack of a behavior such as an unfinished survey application or an abandoned cart enables you to re-engage customers using personalized messaging.
For a practical case, Amazon has mastered the technique of targeting their customers based on their recently viewed products and recent purchases.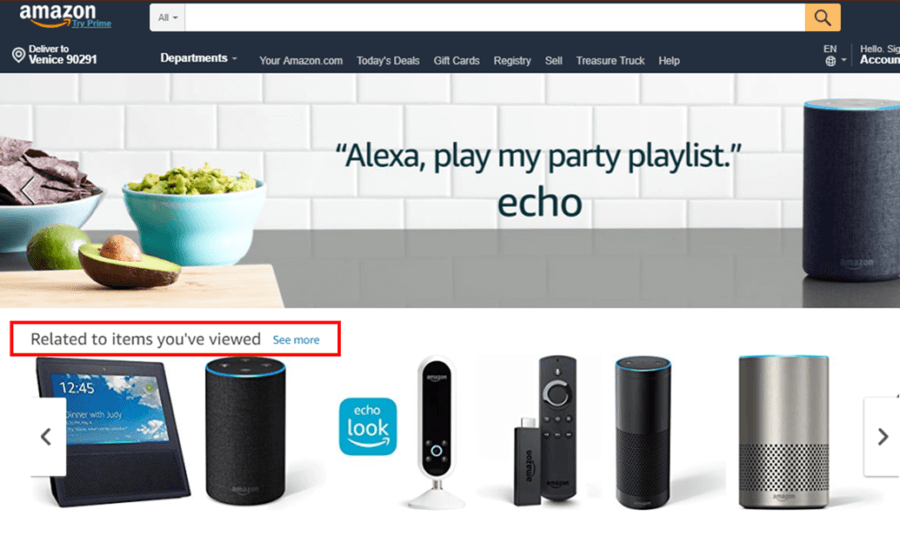 #4 Customer Journey Segmentation
Other than understanding buyer interests and preferences, you also need to understand which step of the buying process they are in. This type of customer segmentation is named customer journey or lifecycle-based segmentation.
You can generate various segments such as consumers who have hit your online store but haven't made a purchase. Or those who have bought only once in the last few months or haven't purchased in those last months.
Customer journey segmentation gives you a powerful approach to target them with more appropriate and beneficial recommendations.
An email from Old Navy will be a good example, which is sent to customers who haven't visited the website for quite a while. In the email, they offer tempting offers and discounts to prompt customers to make a purchase.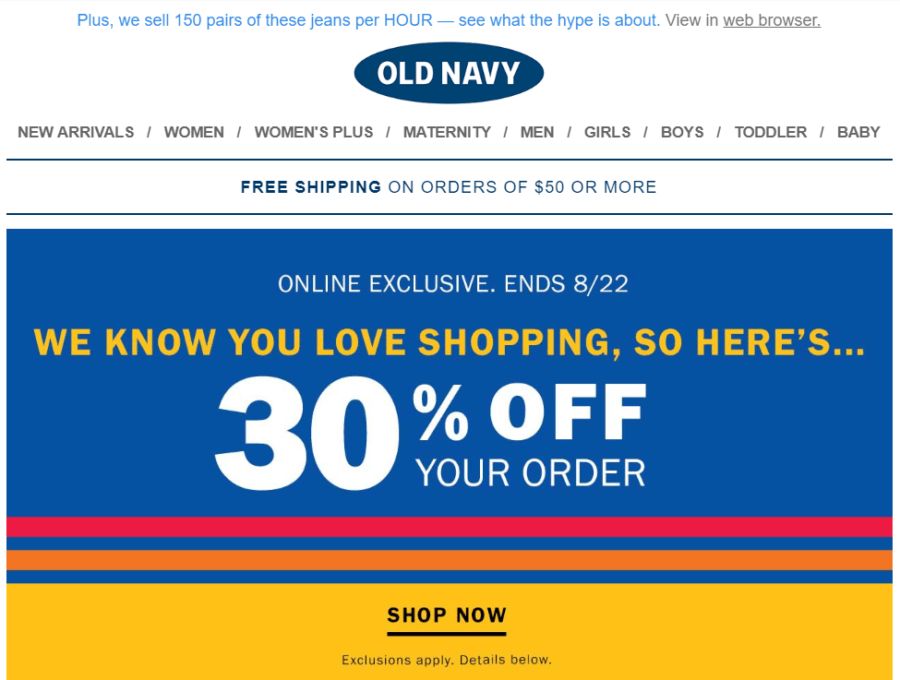 Customer Segmentation Benefits in eCommerce
Here are some of the key customer segmentation benefits to online retailers when being incorporate it into the marketing tactics:
#1 Higher Conversion Rates
Customers are more inclined to buy if your marketing messages are connected to their circumstances and interests. Therefore, it is easier for them to convert and make actual purchases in the near future.
#2 Long-term Revenue from Customers
Acquiring new customers is more pricey than retaining the ones you already hold – concentrating on raising the lifetime value of each customer as much as possible by making your marketing contextual is a fundamental factor of long-term profitability. By identifying products your customers buy over their time, their Customer Lifetime Value (CLV) could be measured and proper retention tactics could be completed for every segment.
#3 Better Insight into your customer base
Analyzing the performance of specific customer segments contributes important insight into the health of your customer base, allowing you to find out trends and patterns in what's working and what isn't. Segmenting customers by the products could produce deeper insights into the shopping behavior.
#4 Helps in Acquiring Customers
When it comes to the effectiveness of acquiring new customers, segmenting customers can:
Identify high-value and low-value segments and tailor your acquisition marketing respectively.

Efficiently manage limited resources by concentrating efforts on the customers who are more inclined to buy your product.
#5 Improve Customer Satisfaction and Retention
Customer segmentation eCommerce offer various advantages that improves customer satisfaction:
Make customers believe they are special and are always getting a good deal.

Tailor and improve existing products and services to satisfy the particular needs of a particular segment.

Solve and compensate for problems and ensure complete satisfaction.

Know your customers' needs and accordingly base your recommendations.

Have more efficient targeted and well-timed marketing messages.

Increase customer loyalty and retention.
Magento 2 Customer Segmentation for a new digital experience
Magento 2 goes along with features to manage segmentation. Customer segmentation in Magento enables merchants to generate dynamic segments from the customer base based upon their browsing and buying behavior.
The association between customers and a segment can vary in real-time based on their journey throughout the website. This real-time segmentation of customers in Magento 2 lets customers be added to or removed dynamically from the predefined segments based on their behavior on your Magento-based store. This makes sure that your customer segments are always up-to-date and your marketing strategy is presented to the right customer at the right time. You can further design a report of your customers and segments.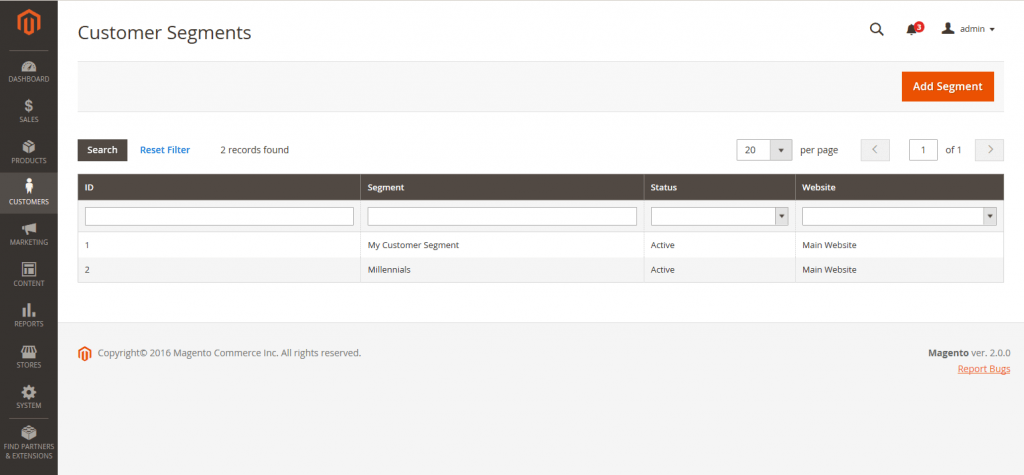 To build customer segments in Magento 2, first, enable Customer segments in the Store Configuration and then build the segments under Customers and add user types to that segment. The following data can be utilized for Magento 2 customer segmentation and personalization:
Value in the shopping cart

Number of cart line items

Product quantity in the shopping cart

Specific products viewed by user

Specific products in the shopping cart

Specific products in the wishlist

Specific product was ordered

Customer attributes and address information

Past order data, including Order Address, Sales Amount, Number of Orders, Quantity Purchased.
Magento 2 has several extensions for segmentation that can be found on the Magento Marketplace. The Magento Enterprise edition has many options, to name a few:
Categorize inventory by product groups

Categorize price by customer segment and product type

Segment customers by demographic info

Discover new and repeat customers

Classify customers by purchase history and shopping cart contents

Track items that customers have searched for

Trigger reminder emails on wish lists and abandoned carts
Conclusion
In this blog post, we have reviewed everything about customer segmentation, regarding its types and benefits. Effective customer segmentation can help you stay connected and valuable to your audience and ahead of your competition as well. 
However, customer segmentation should be done in a very careful manner. Because your entire business plan only depends on your target audience. Hence, make a wise marketing plan to accomplish customers' needs & desires.