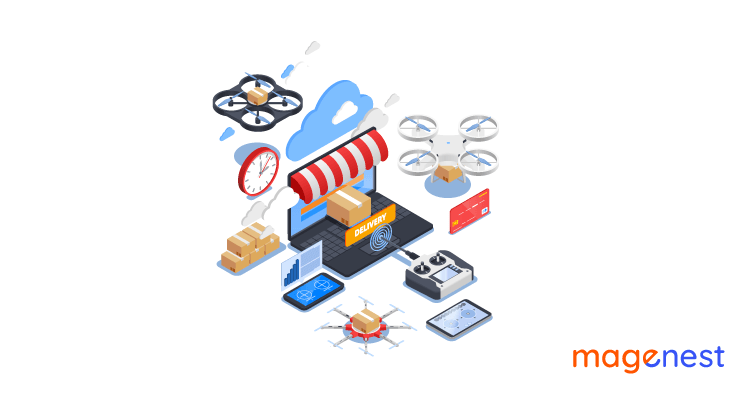 The advent of the drone-based rental business has brought a significant shift in the economy in a short period of time. In fact, people now tend to use drones for both personal and business purposes.
However, they are still regarded as a tool for the rich because the price is quite high. Thanks to the drone rental business, everyone can have a chance to approach this tool and turn it to be a major part of everyday lives. When the price is not the main problem anymore, people can upgrade their lives and businesses by renting drones.
It is commonly seen that this case is profitable and potential, so people are trying to get a slice of this pie. According to trustworthy surveys, the market size of drone rental services is expected to skyrocket in the near future. No doubt that it is high time to jump into this business type.
Our article today will show you more information about this drone rental business. Let's take a look and learn more about it.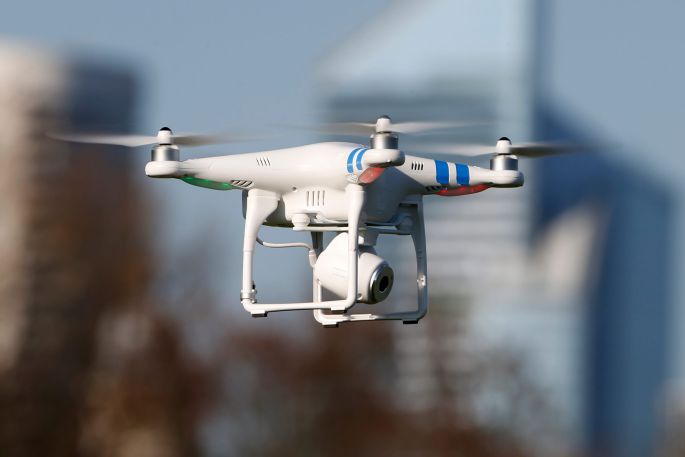 Drone rental business
What is drone
The term "drone", a new definition in technology, refers to UAVs (Unmanned Aerial Vehicles). This tool can be used for different purposes. Mainly its functions are often used in military, operations, farming, package delivery, etc. Nowadays, it plays a new role in creating content, which means people use drones to make videos or capture beautiful shots from above. Those materials captured by the drones are used for both personal and business purposes.
In fact, drones were originally invented to take over some dangerous and risky tasks of humans, such as entering disaster zones, going to outer space, etc. In other words, people use them for scientific purposes as well, such as Antarctica exploration, etc.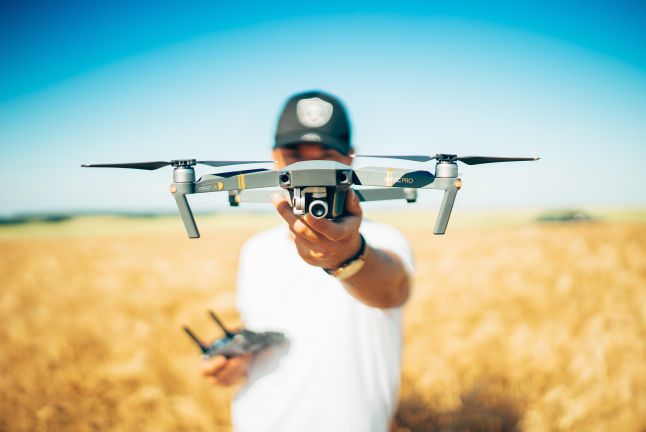 Different drones will certainly have their own special functions and capacity for traveling. You can find many sizes of a drone, it can be large and even as small as the palm of a human's hand. So, you should consider carefully the using purposes to have the best choice.
Read more: What is Drone Business? What Should Magento 2 Merchants Know about this New Business Trend?
Types of drone
Drones offer you various options based on your individual and organizational purposes. However, there are four main types of drones that you can consider for your drone rental business.
Multi-rotor drone
This type is small and neat. You can attach a small camera, which is not that too bulky like other types. No doubt that it is the cheapest type if you want to have a simple and neat drone. Despite the price, it still works pretty well in the sky, you can easily control the drone over any positions and framing, moreover, it will give you various perfect shots from the sky which will support your photography work a lot.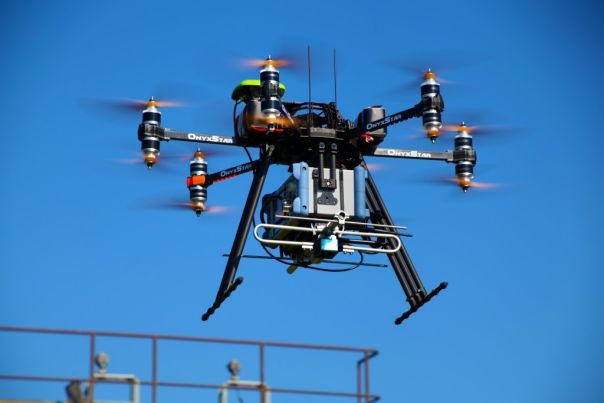 The drawback of this multi-rotor drone is that there is a limitation to the speed and endurance, so this makes it hard to move in long distances. And the size of the camera needs to be suitable with the size of the drone so that it can carry along. Because it is quite small, so no doubt that it will require more energy to keep it in the air.
Fixed-wing drone
This type of drone is designed to have wings the same as normal planes. This requires less energy to move forward compared to the multi-rotor drones. This drone, no doubt, can travel a longer distance and capture a larger area. Thus, it is more efficient and highly chosen by many people. Moreover, this type of engine can use gas to run, so it can stay aloft for up to 16 hours, or even more.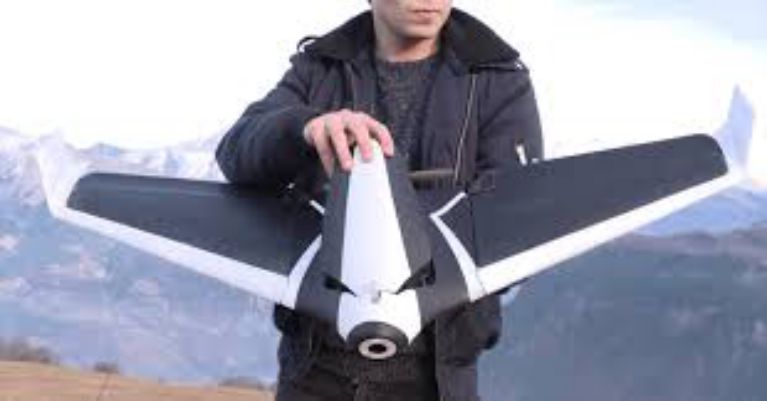 The downside of this type is that it cannot hover in one spot because of its structures. Besides, the way it lands is much trickier than other types, which is certainly more inconvenient to operate. The cost is higher and it also takes time to learn how to use it, thus in case you are a beginner, the multi-rotor is more suitable with a cheaper price and easier control system.
Single-rotor helicopter
This type has just one rotor to hold it up in the sky and a tail rotor in order to control the heading. A single-rotor helicopter provides greater efficiency compared to multi-rotor drones.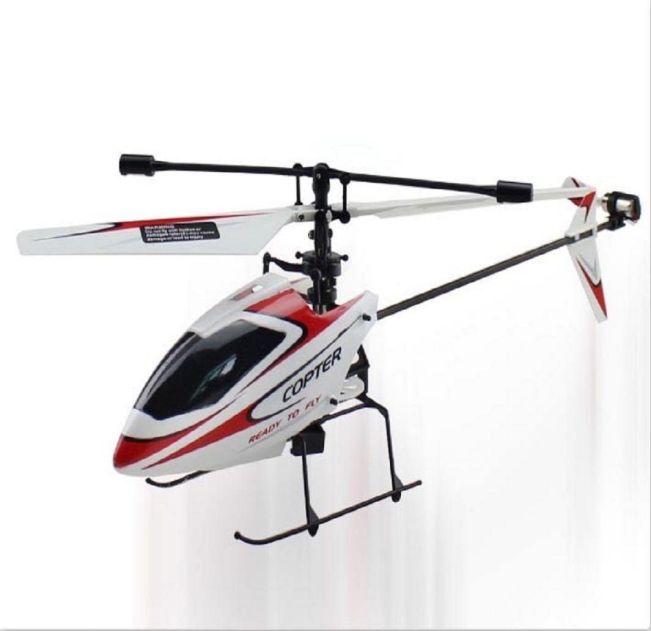 Some drawbacks of this type are the cost and the danger with their spinning blades which can cause serious damage if somebody gets in its way.
Fixed-wing Hybrid VTOL
This tool can take off and land vertically. It provides long-endurance flights and you can easily find numerous types under development. The price is cheap but it is highly recommended for delivery purposes.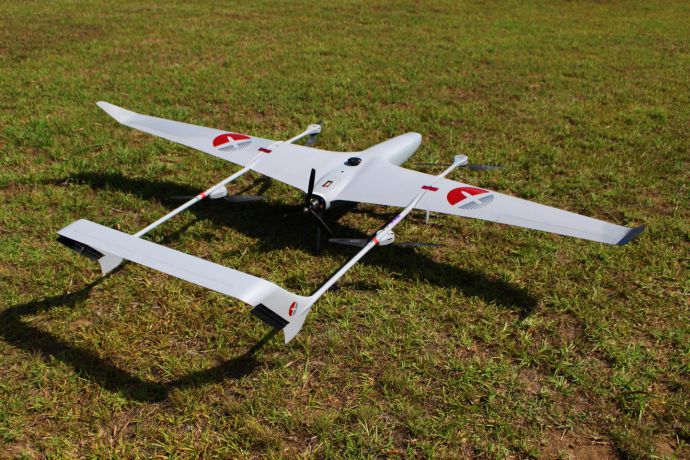 There are some downsides when using this drone, such as it is still not really a perfect engine at either forward flight or hovering and people are still on their ways to enhance and develop it.
In general, the four types of drones have their own pros and cons, you should depend on the purposes to choose suitable ones. The fact that each drone type plays its special role so in case you want to jump into the drone rental business, those four types are good options for you.
How popular is the drone rental business
Drone rental business experiences skyrocketing increase in recent years. In fact, like other technical devices, this business is quite competitive. Thanks to the rapid advance of technology, more people and businesses can afford the drone because it has contributed to the decrease in drone prices.
Moreover, more drones nowadays improve their functions for better shots from the sky and capture a vast range of areas. However, some of the drones are still so pricey, so the drone rental business is a good option so that everyone can have a chance to use drones for their personal and business purposes.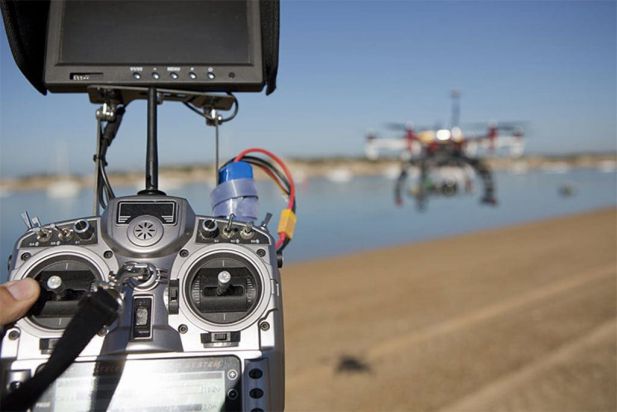 Besides, more and more people come up with a lot of outstanding and big ideas which are carried out with drones. No doubt that drones make ideas and plan more feasible and wonderful.
In general, drones have become a good choice for many types of businesses, which make ideas, products, and services more creative and impressive. It can be easily seen that people use drones for various purposes. Despite the drop in drone prices, some people still cannot afford it, so the drone rental business is necessary.
Opportunities and challenges of drone rental business
Opportunities: Drones play a really crucial role in many industries, such as:
Filmmaking is a developing industry, which requires a lot of shots captured from the sky. Thus, the drone rental business is really important to save costs.
The drone photography business is also really popular nowadays, which accounts for large shares in this service market.
Agriculture plays important role in daily lives, so people tend to invest more in farming and inspection. As a result, drones are widely used for farming.
People also talk about other services with drones, such as drone repair service business, mapping inspection business, etc.
The drone can be used to advertise and marketing as well.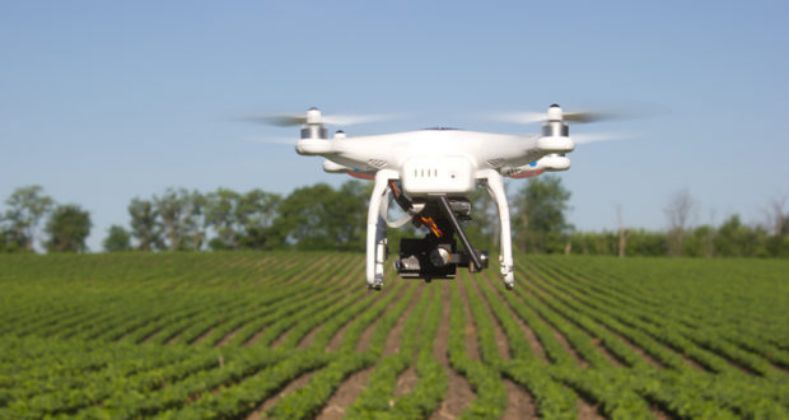 However, there are still challenges that you should keep in mind when starting your own drone business. Firstly, you have to start with a large amount of money to invest in buying those items, drones are quite pricey. Secondly, managing the rental system is not that easy, you should take care of both the products and services. So, it is necessary to adopt technology into your management process.
Read more: Types of Drone Business that Magento 2 merchants can try in 2021
What you need to prepare to have an effective drone rental business
Surely, the drone rental business is trending and highly recommended by many people. However, starting this business is not that easy. As always, you need a good start to have a smooth and better process. Below are some tips which are highly recommended by many drone business owners, let's take a look.
Market research
Drones can be used in various industries for different purposes. Obviously, it is really important to know the functions and roles of drones for each typical case. To do this, you need to understand clearly the local market and potential customers. What is the demand in this market? How can we use it? What types of services do I need to provide? Is it suitable? etc. Those are the main questions that those who are doing rental business need to consider.
To answer those questions and use the drone effectively, market research is really necessary in this case.
Develop your own business plan
If market research is the first step, making a plan is the second phase. Of course, you have to work on your plan based on the report of the market research process.
Developing a plan will help you have a clear vision for your project, thus predicting the opportunities as well as the risks that your business will face. Besides, market researching will help you to choose a suitable niche market based on your knowledge, financial resources, etc. No doubt that making a plan in advance is an effective way to do business.
After having a clear understanding of your suitable market, you will focus on your investment and decide on the structure of your drone rental business. Obviously, the business structure will make your process much easier. It is a necessary step for every type of business which can make a great impact on legal protection.
Make financial plan
In fact, the drone-based rental business is really new to everyone, so there will be a lot of risks during the operation. Besides, drones are quite expensive, so you should make a great effort in order to prevent some risks in the drone rental business.
A financial plan is good to go because you can consider the expense involved before operating your business. Having a clear vision of total cost will help you come up with better solutions and strategies to cover the expenses and make a profit. As a result, you should build a good team with a firm knowledge foundation in finance to manage the financial plan effectively.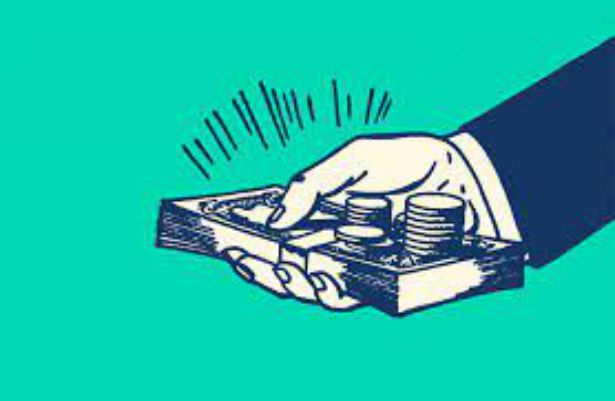 Get yourself ready
The drone rental business is new and there are many risks ahead that a business owner has to face. So, getting yourself ready will help you gain more inner strength in order to face and overcome many challenges.
Choose business location
With the advent of technology and the Internet, you can both have a brick-and-mortar store or build yourself a drone rental business on some online platforms.
Rental System for drone rental business
Overview: If you are planning to build a rental business, especially the drone rental business, you should not miss this Magento 2 Rental system extension. Rental System is developed by Magenest, which is mainly used to simplify the management process for your rental business. Some of the main functions of the Rental System, such as keeping track of the products and workflow, setting up rules for renting and delivering, etc. Let's take a look at its features to learn more about it.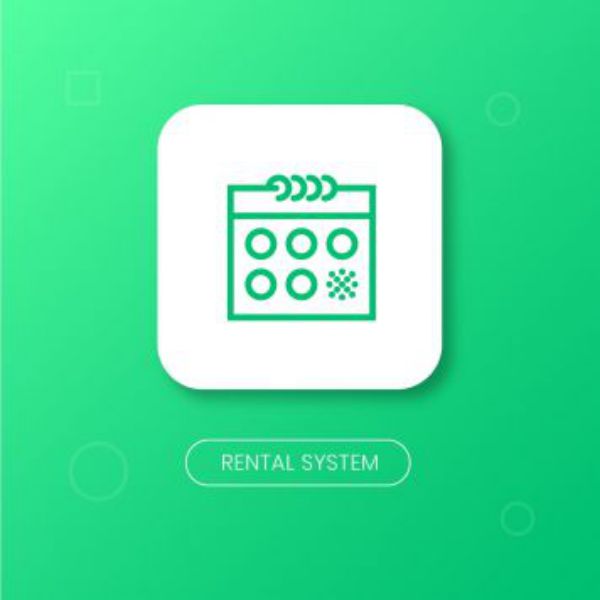 Key features:
You can customize your rental system to run your business and build it in a new way to attract more customers with the Rental System. More specifically, this extension supports those who buy infrequently used items to make good use of them. 
The setup process is quite quick because there are not many differences compared to other products. You can create the type of product for rent quickly in the backend and manage it as usual. 
As an admin, you can also set the rental period for the product as well. Besides, the extension allows you to choose the price, either fixed-price or additional price.
There are two types of delivery, including shipping and local pick up. Admins can allow customers to choose these two types based on their requirements. 
All the activities of your customers and the order can be managed effectively.
Besides, the system will provide you the report and data of your products and orders, you can use them to make better plans for your rental business. 
The system will ensure that you never have overlapping orders.
Price: $197.10
Compatibility: CE, EE 2.2.x, 2.3.x, 2.4.x, Version 1.3.2
Conclusion
The rental business is now the hot trend among many industries, especially in eCommerce stores because it is such a great way to make more profit with your repeatable products and services. This business has helped many individuals and organizations to afford a drone with less amount of money. No doubt that the drone rental business is becoming popular nowadays. Despite some challenges, the drone rental business still has a great effect on many business owners. Therefore, it is important to manage your rental system well in order to build a good and seamless buying journey for customers. As a result, the Rental System is built to serve this purpose. To find more Magento 2 extensions for your eCommerce stores, feel free to visit our store for further information.