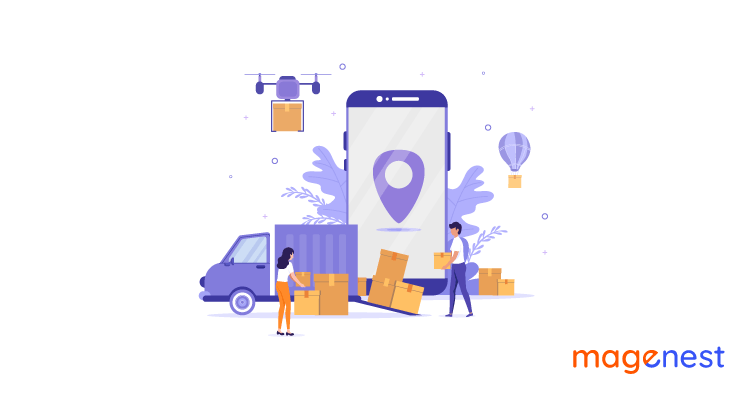 Drone businesses are reinventing old ones and even opening new opportunities for everyone in various fields. Drones have been capable of incredible things from media coverage and film makings to agriculture.. This versatile tool is supposed to make a big impact on the way that existing firms operate their businesses as well as assist new startups to establish their innovative operations.
In this article, we are going to bring you some insights into the drone businesses: how wide their range of applications is, how you can apply drones into your businesses, and even how you can invest to set up a drone business for yourself.
What is a Drone?
In technological terms, drones are unmanned aircraft that are formally known as unmanned aerial vehicles (or UAVs). Typically, a drone is a flying robot that can be controlled remotely through software with embedded systems, along with onboard sensors and GPS.
Drones can vary in shape and size but generally, they have the same main core elements: the battery (or power source), flying and navigating system, controlling system, and other implanted components. A large number of investments in drones over the past 10 years have driven their price down, thus increasing accessibility for both consumers and business owners.
The Growing Market Size of Drone Business
Most people associate these devices with expensive military aircraft and "toys of the hobbyists", however, recent data has shown that drones of the future will actually be designed for practical commercial purposes.
Drones have been replacing traditional methods of business operation at a surprisingly fast pace and this trend is the result of the Federal Aviation Administration's permissions for expanding the commercial and personal usage of drones.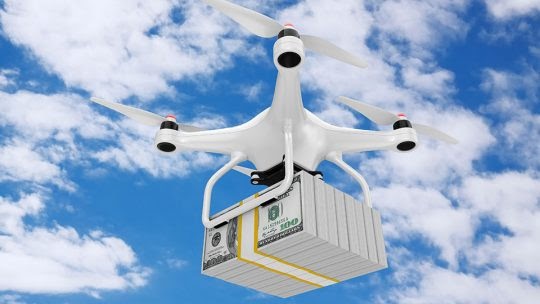 With less human operation and infrastructure involved, drones are supposed to reduce a great amount of time and costs. They also allow companies to enhance data analytics to comprehend and improve operating performance. In some industries, drones have even brought new business models and opportunities. The market size of drone services is predicted to grow from 4.4 billion dollars in 2018 to 63.6 billion dollars by 2025.
With widespread access, a worldwide company - Amazon is exploring the use of UAVs for commercial aims. Amazon Prime has promised a delivery service for packages up to 5lbs within 30 minutes. Another giant, Google, has developed aerial drones for humane purposes which is to protect the environment and deliver medicine to remote areas.
It can be said that unimaginable uses of drones are emerging every single day and their evolution can bring about a dramatic shift in the world's economy. Below, we've listed the main types of potential business opportunities with drones, let's get started right now!
Read more: What is Drone Business? Things Magento 2 Merchants Should Know about this New Business Trend
Drone Business Opportunities
At the most basic and broad level, commercial drones have been used in a wide range of industries and for various purposes. There are many types of prone businesses but the 10 drone businesses below are the most remarkable and worth paying attention to.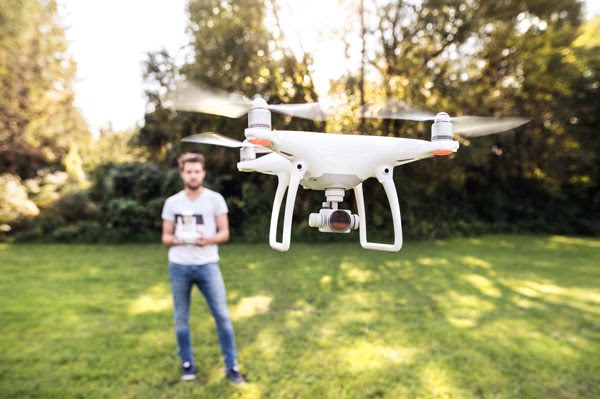 #1 Filmmaking and photography
The first important usage of drones we are going to look at is Film making industry. Nowadays, it's simpler for people to produce in-house documentaries, video snippets, and short films with fundamental knowledge of operating video cameras and drones.
Thanks to the advent of low-cost drones designed with high-resolution cameras, now it's easy for anyone to afford and take aerial images.
Plus, pictures and videos shot from the air can offer a totally different perspective compared to those taken from the grounds.
Moreover, compared to clips shot by helicopters, clips shot by drones are cheaper, more maneuverable, and safer to conduct.
With drones, individuals and large enterprises can run wedding/special event photography services. This service can always bring an unexpectedly high income if you have a basic knowledge of drone photography and proper equipment.
Aerial photography makes up one of the largest shares of the drone market size. This method is applied in a variety of markets such as architecture, oil & gas, civil engineering, and many more. These industries have relied on drone photography for not only data collection but also for asset management and aerial mapping.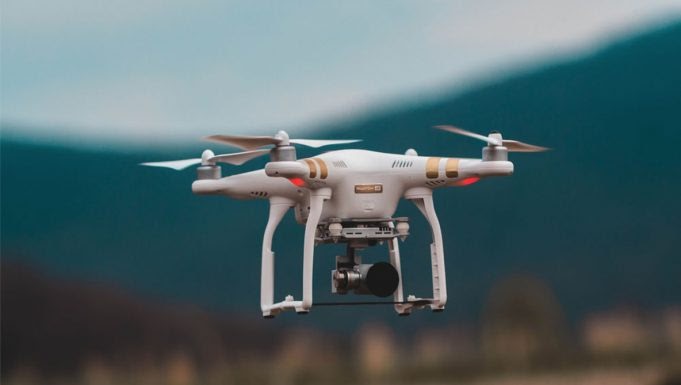 What may strike you about photography is that besides gorgeous landscape pictures, drones can dive into the ocean to capture the beauty of aquatic landscapes. With drones, marine photography has become easier to approach.
#2 Mapping and Security
Today surveyors and inspectors do not have to map an area on food, instead, they could use drones to collect data from the air. Drones equipped with GPS could create three-dimensional cartographic visuals, which can save time and costs compared to creating maps and land surveys.
Home and commercial security is another area with opportunities for drone businesses. A drone would be used to capture live video footage of home intrusions and send the evidence to the authorities.
Other threats to property like fire or water leaks could be detected with the assistance of drones. Specifically, live video feeds from drones will be sent to the devices of a home or business owner, which allows them to take prompt actions and respond to emergencies.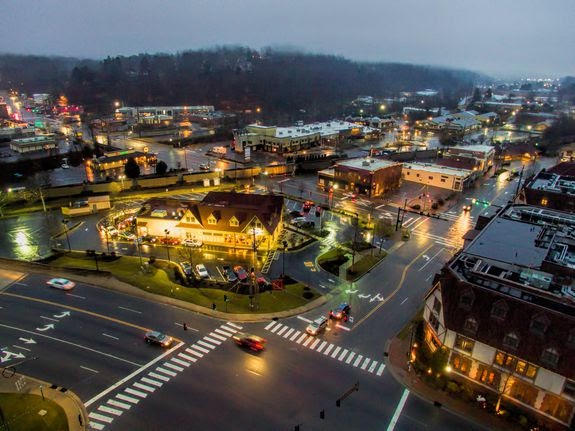 Construction site owners, mining engineers, shipping and infrastructure professionals, and architects, all can become potential clients of this type of drone business.
#3 Search and Rescue - Emergency Situations
Search and rescue organizations have used drones as an indispensable tool for their work.
Apart from the greatly reduced costs for aerial searches compared to helicopters, drones now can perfectly operate at night and search areas where helicopters can't reach.
Drones equipped with infrared and night vision sensors enable search and rescue teams to detect missing people and deliver essential emergency supplies.
Businesses who operate, sell or rent drones for search and rescue purposes have the potential to generate profits while doing good deeds at the same time.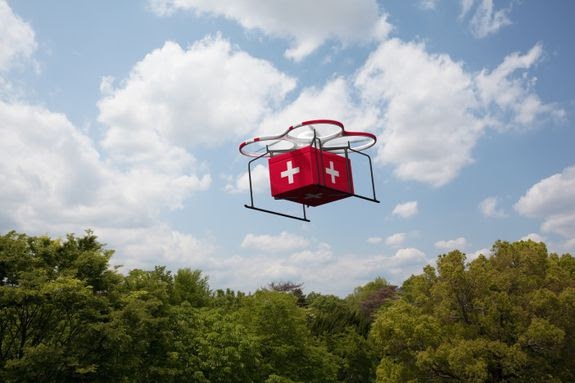 Along with search and rescue practice, drone businesses also play an important part during emergencies such as earthquakes and wildfires. In these situations, a drone can be sent to the emergency site and help policemen and firemen assess the danger of the situation before taking any actions to respond.
For reporters, it's always too hazardous to make reports directly on-site and this difficulty can be dealt with by using drones. Reporters can collect live footage and reports safely from a distance without having to be on the site. Generally, the drone business plays many important roles in saving human lives nowadays.
#4 Agriculture
UAVs are revolutionizing agriculture in many aspects. The ability to survey the crops from the air with an inexpensive aerial vehicle allows farmers to effortlessly gather useful data related to soil hydration, variations in soil composition, and pest infestations.
Furthermore, because drones can reach niche areas more quickly than the amount of time that manual labor would take, they help farmers to reduce the variable costs of having their farms inspected.
Farmers could use drones weekly, daily, or even hourly for pest and weed identification, crop health, and other agriculture applications such as pesticides, fertilizer, and water distribution. The accurate information about how their crops are growing is crucial to maximizing crop yields.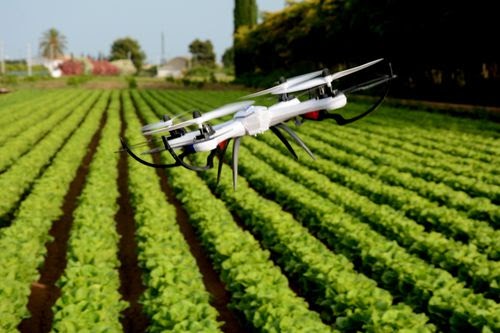 #5 Delivery
Delivery services can probably be seen as one of the most obvious applications of drones.
Keep in line with laws and local regulations, business owners could greatly benefit from UAVs.
Businesses can deliver everyday supplies, repair commodities, and perform minor functions with drones. This way they can lower their operational costs as drones eliminate manual work (for example deliveries and pick-ups). Therefore, the whole process would be more time-saving and less labor-intensive.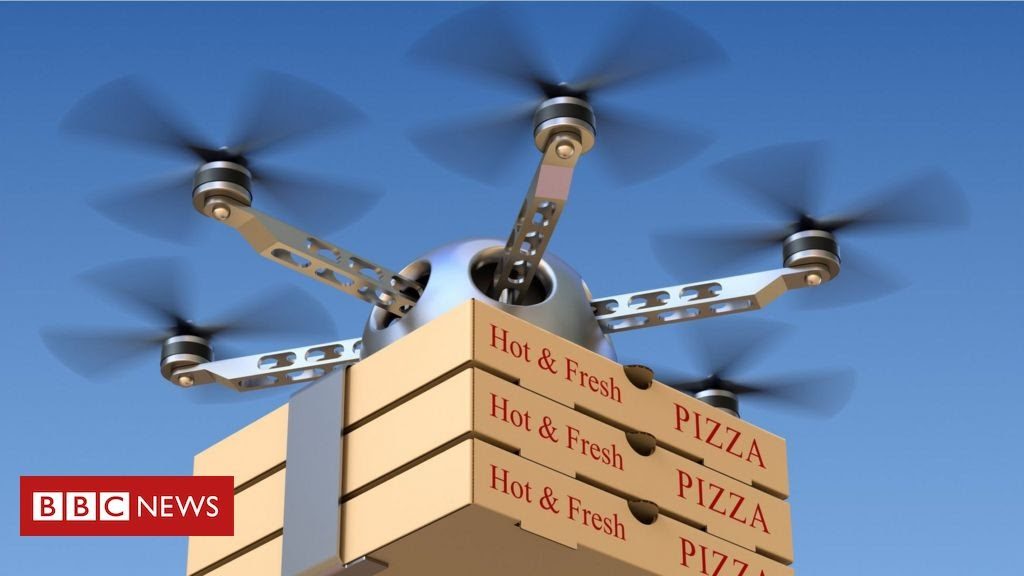 Many companies have started testing and applying drones to their services and caught up with the aerial trend.
For Fast Food Delivery, big companies such as Domino's Pizza will be planning to invest in drones for pizza delivery pizza in the future.
For Package Delivery, Australia Post and Amazon have already invested in drone technology to enhance their delivery package services.
#6 Teaching people how to use drones effectively
As more and more individuals and businesses have an interest in using drones, teaching people to become professional drone users or even experts has gained more popularity.
With an increasing number of drone owners, there will be more drone owners jumping into this field. Businessmen who offer drone courses can take advantage of this trend by creating online courses that teach those beginners how to operate their drones effectively.
The drone courses nowadays usually consist of 2 parts: theoretical and practical ones. These courses are supposed to teach students the basic maneuvers and how to use drones safely to take photos and capture footage. Apart from teaching, drone provider businesses can offer students licenses and certificates as part of the course.
#7 Drone Insurance
Whether drones are used for hobby or commercial purposes, it's necessary to consider buying damage and liability insurance for these fragile devices.
Even though its price is decreasing over years, drones are still an expensive piece of equipment and might be lost, broken down, or damaged. That's why we need damage insurance to cover the cost of repair and replacement in case of failure, accident, or misuse.
Remember that drone usage may come with unexpected liability issues. For instance, if your drone runs out of battery and accidentally crashes onto a group of bystanders or a vehicle, your company might be sued for injury or property damage. Therefore, always ensure you look into liability insurance if you plan to operate your drone somewhere that can pose even a little risk to people's life and their property.
#8 Advertising and Marketing business
Drones have another amazing function when it comes to intelligence gathering and data collection for business. Take Walmart, one of the largest retailers, as an example, this firm is testing how drones can help them improve their warehouse inventory management.

Apart from this, drones can also be used to carry advertising banners and shoot aerial footage to maximize exposure and draw people's attention to marketing campaigns.
Another great idea to make your business stand out is to customize your marketing events with drones, making your brands more attractive and stand out from the competitors. Companies like Drone Cast have used their drones to produce unique moments for their customers' events.
#9 Real Estate Drone Business
Real estate businesses are considered a potential market for drone technology. Drones are able to generate visual video tours for customers who have an interest in the property.
As drones can soar through halls and over rooftops, they will offer customers more appealing views and experiences than conventional real estate photography.
#10 Drone Repair Service Business
Maintenance and repair jobs appear in most industries to help their companies operate smoothly without any disruptions. With the globally escalating usage of drones in the military, businesses, and all the areas, a good repair service for drones seems to never be devoid of work.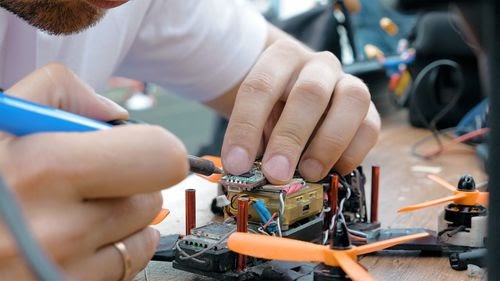 Drones are fragile devices that are prone to damage and malfunctioning. Despite its significantly declined prices, most drones are still costly to simply throw away after their failure in function. Since drones require knowledge and skills to operate, there's always a high demand for experienced drone instructors and trainers.
We know that repair and maintenance may not sound familiar to many, but its specialized techniques and knowledge will stand your drone service business a high chance of thriving quickly and being lucrative in this particular niche.
Read more: Drone Rental Business - the most special and sustainable Drone Business type?
Conclusion
The opportunities listed above are just a few of the vast prospects that this promising industry can offer. The escalating demand for drones marks an important milestone in this age of technology, making it sensible to start your drone business and taking advantage of brand-new opportunities. We also hope our readers will find this article useful and understand the basic concepts behind the usage of drones and their commercial potentials. Take time to assess potential possibilities and figure out what type of drone business is suitable for your brand. Go to our store blogs for more interesting posts and excellent extensions to grow your business!