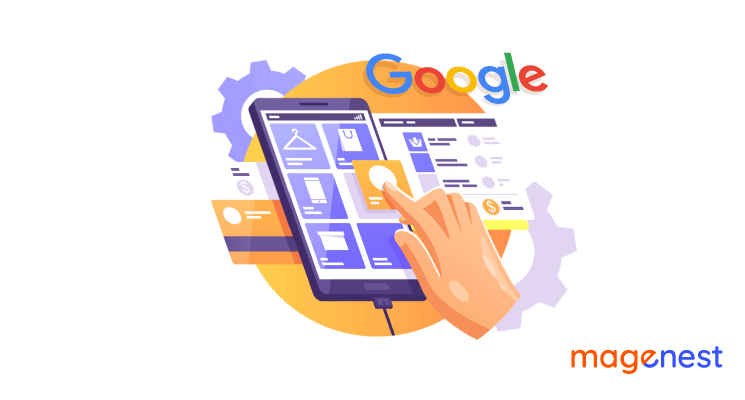 Brick-and-mortar stores switching to internet-based businesses have made the online battle more vigorous. Every space with loads of netizens can worth a fortune.
For most online business owners, the hotspot to display their products is probably the first page of the Google result. Some might be overt to occupy the organic search space to drive organic and cost-free marketing. However, it's yet to be the best.
The advent of Google Shopping has changed the landscape as it has proven to be the most eye-grabbing, click-entailing, and sales-driven way to advertise. But how do you get your products featured on Google shopping? It's the art of creating an optimized Google Shopping feed.
If that sounds like something you are looking to know or go deeper, then keep reading.
What is Google Shopping Feed?
Google Shopping Feed is a list of product attributes (product name, size, price, description, merchant's name, etc) that is needed to display and sell your products on Google Shopping.
If your Google Shopping Feed is optimized, your products will more likely be featured and ranked higher on Google shopping.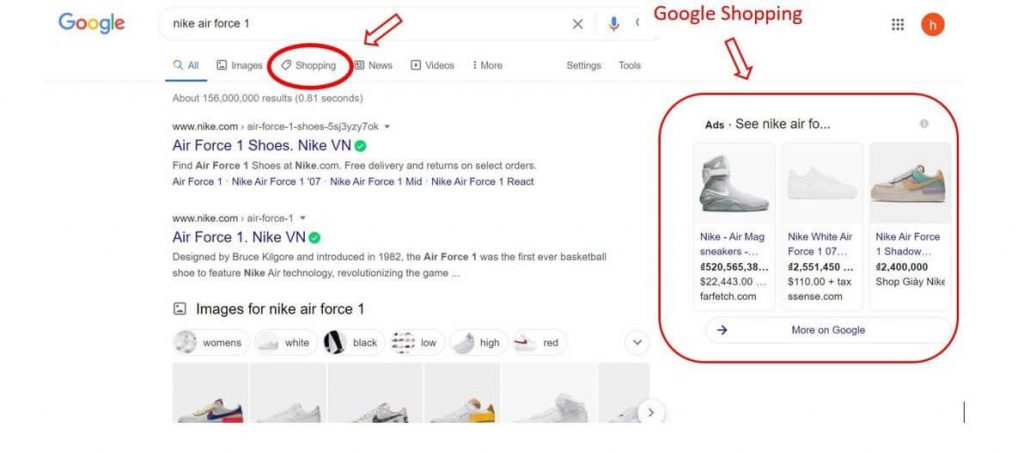 So the way you add a product to Google Shopping Feed matters. If you have ever wondered how Google Shopping Feed helps you sell better? Here is the answer.
The benefits of Google Shopping feed towards eCommerce stores
More sales more returns
An optimized Google Shopping feed can bring you wealth simply because it allows your products to be shown on Google Shopping Ads.
High visibility

. Having a good Google product feed helps your products appear on the first page of Google search results. Thus the items you are selling will easily get noticed and steal the look of the browsers. Before getting users to buy, your products need to be viewed first. So getting noticed is already halfway to seal the deal. No matter how affordable and functional your products are. If it's buried under thousands of other products, it can't generate profit.

High intent to buy.

Your product will be displayed once a query with relevant information is pulled. So, it's more likely that the browsers are already interested in that item and are examining the available choice.
Look at the sales funnel below. Having your products displayed on Google shopping, you already skipped the awareness stage and have interested customers who are quite close to their purchase decision.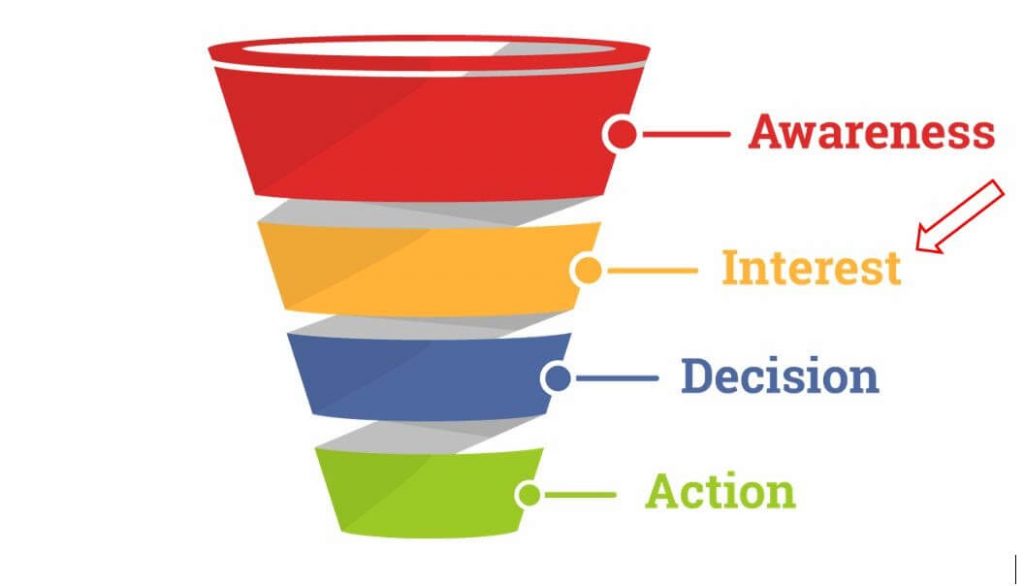 A picture speaks a thousand words.

Buyers are image-driven and it's easy to understand. Without physical contact with products, the best way to judge is by visuals

—

that Google Shopping did a great job. The better side of it is, it lines up many different items next to each other so that buyers can compare and assess.
Research also showed the conversion rate generated by Google Shopping ads (26%) surpassed that of the text ads (23%) and 65% of shopping ad clicks are prompted by listing products on Google shopping.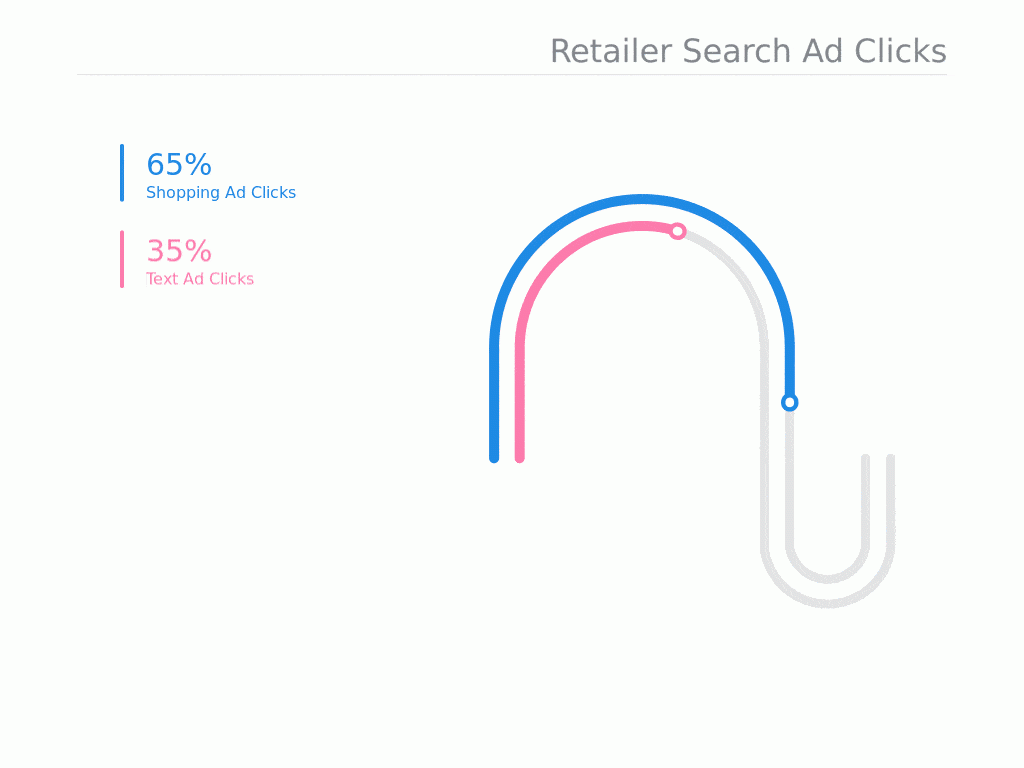 Enhance customer's experience
Your customers might be just too tired to click on so many websites, scroll down pages after pages, click back and forth just to compare which products best suit their preferences. With Google Shopping Feed setup, the buying journey is straightforward and a lot less energy-consuming.
Drive brand awareness
Part of the display does show the name of your brand or the website link to your business. So you also got the chance to advertise your business.
That's not even the best part. Once customers click on your page and start to explore the products, you are now given chance to feed them with related products or drive them to become frequent. Google Shopping is a paid ad but also an organic approach to getting your brand known.
Potential cross-border sales
Shopping feeds optimization works the same way as SEO, so with relevant keywords provided, your products can appear on the search result of many people no matter where they are. Thus, it comes with the prospect to expand your business further.
How to optimize Google Shopping feed?
You can either set up Google Shopping Feed via our Magento 2 Google Shopping extension to upload product data right in the backend if your website is built on Magento 2. This module provides you with pre-made templates to design your own Google Shopping Feed with ease.
Now you have understood the basics of setting up the Google Shopping Feed, let's anatomize the contributing factors of the Product feed that can skyrocket your sales.
#1 Product title
The product title is the first line in the product feed with a hyperlink to the website.
Product titles are what draw customer's eyes in the first place. When looking for the products that match the keywords, Google will look at keywords as the top relevant information.
Try to add the keywords in the title but don't overuse them.
Remember that once customers type a specific product on the search box, they have already known what exactly they want. So be specific on the title: gender, size, style, brand, measurements.
Important information comes first. Make a good order of this list. For example: "T-shirt - men - cotton - size - M - brown" instead of "Cotton - men - T-shirt - size - M - brown".
#2 Product image
Again, visuals matter. It's the first impression about what you are selling and no matter what you say on the title, if the picture is tempted enough, it will urge your customers to click on it. Whether your business appears to be professional or not, the picture speaks it all.
There are some rules to bear in mind when it comes to selecting the images.
It has to

display the full-length size

of the product, you can't just show part of the products as nobody will understand what that is, which leads to a lower click-through-rate.

White background

. This is mandatory to Google so make sure you follow suit.

No text, watermark, logo included.

Bright, clear, high resolution, and

show the best sides of a product

. It's the determinant to capture buyers' attention.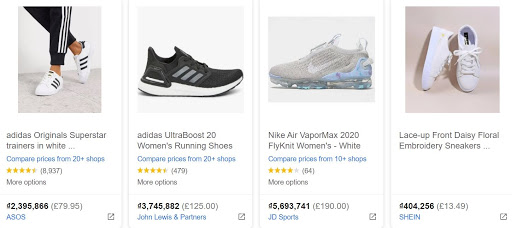 Read more: eCommerce product images: Which is the best size?
#3 Product category
To show relevance to the keywords, you need to categorize your products in a specific one. It's not a customer-facing aspect but more of the backend size. Thus it decides how your product ranks on the search result.
Google does provide Google's Product Taxonomy, or GPT so that you can give more description of your products.
Instead of Health & Beauty > Personal Care > Sleeping Aids
Categorize as detail as possible, like this:
Health & Beauty > Personal Care > Sleeping Aids > Eye Masks
#4 Product type
As mentioned earlier, the more specific the product category is, the easier it is to get matched with keywords searched on Google. What if you can't find a relevant type of category to describe your product? It's when the product type comes in to help.
Product type is not mandatory. It's another backend aspect to help you better portray your product feed to Google. In this case, make sure you provide Google the category set on your website, for example, Beauty > Facial Products > Face Masks so that Google will understand you are selling facial masks.
#5 Product price
Product price is a required element. Though the product image is what visually captures the prospect's intention at first, product price is the next reason for customers to click on it.
If your brand or the product brand you are selling is not an established one, price is essential to compete with the others.
On the other hand, if your brand is already on the bandwagon (like Nike, iPhone, etc.). It's not a matter of the price anymore. So make sure you understand the product and customer segmentation to set up an adequate price.
#6 Labels
Imagine you want to run a Google Shopping ad this month for your lipstick products. However, you notice the red lipstick has been yielding a lot of profit than any other shades and you want to feature it in the ads. You can totally do that.
Google product feed allows you to bid for each group of the product. Like the way you categorize your product, you can also divide the bid into "aggressive", "medium" or "low" so that Google will understand what should be prioritized.
To label it, you can look at the product's ROI or Google Analytics to define your best-sellers. These are indicators for the profit margin of a product.
With product labels, every paid click is more worth it.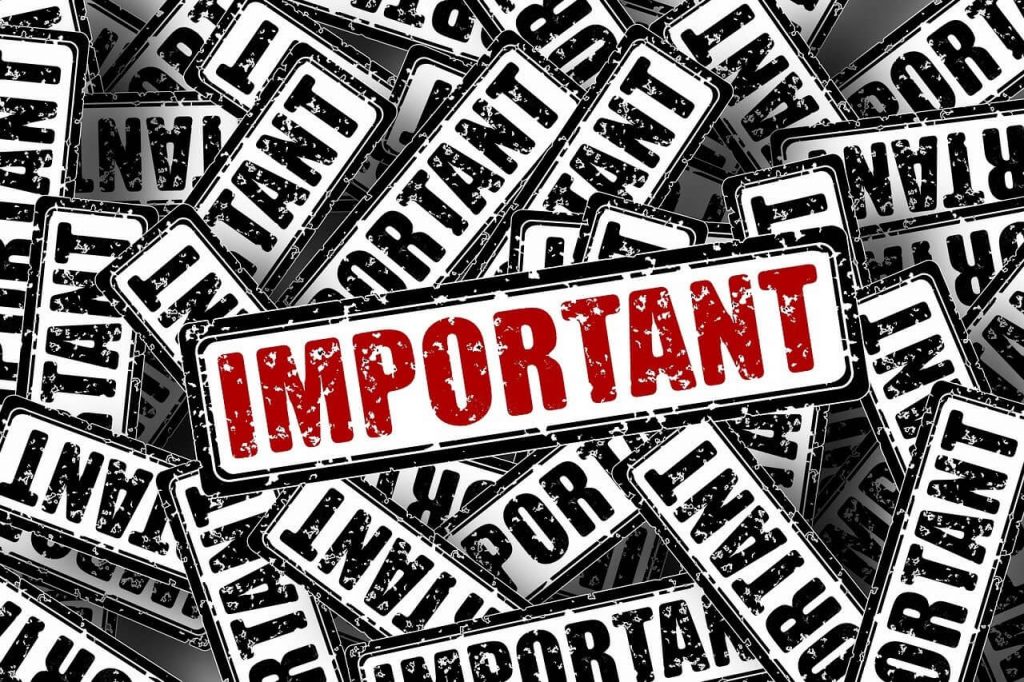 #7 Product description
The product description is the text that appears below the review with brief information on the product.

Though it's not as important as the product title, it offers you a good chance to sell and insert keywords for Google to crawl.
In the above example, the keyword "Chanel perfume" was input thus "Perfume" and "Chanel" are bold in the description text. Remember to include the main keywords or sub-keywords in the description, just, don't jam-pack it.
#8 Negative keywords
Though you can categorize and bid for the products, you can't bid for the keywords that are relevant to your products. If you are selling women's shoes, you wouldn't want your products to appear to someone who is looking for man shoes or kids' shoes. So, you need to indicate "man shoes", "kids' shoes" as negative keywords for your shopping feeds.
Defining negative keywords helps you to eliminate irrelevant paid clicks that don't drive sales.
#9 Global Trade Item Number (GTIN)
GTIN is what's needed to identify your product in the database to sell on Google Shopping.
Google also tends to group the sellers with the products that have the same GTIN. It helps Google distinguish the products and prioritize on the search result page. Non-GTIN products are less likely to rank higher than those with GTIN.
Final words
We hope this has brought a comprehensive picture of what attributes are essential to driving results from Google Shopping Feed. If you are fascinated to upgrade your product feed on Google Shopping, Magento 2 Google Shopping extension is what you should opt for. This extension will handle Google Shopping Product Feed effortlessly, allowing you to customize and craft beautiful designs for your feed. Elevate your product feed to the next level now!