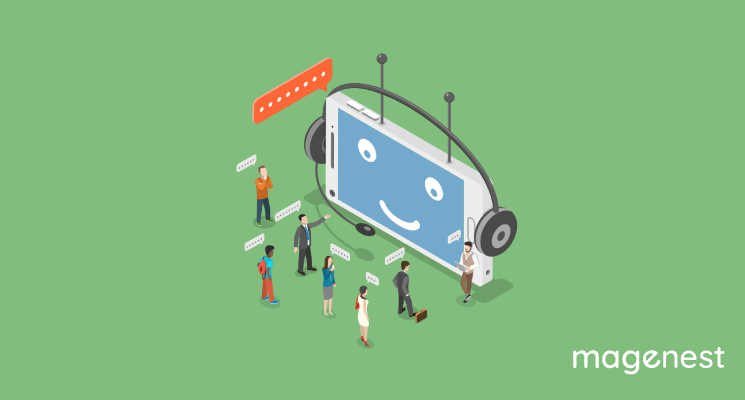 Despite the fact that chatbot technology has been built and developed in the 1960s, it is still a novelty and never out of date. This is simply because it has consistently improved and developed to gradually replace humans in many cases. Therefore, as a merchant, you should learn how to set up a chatbot.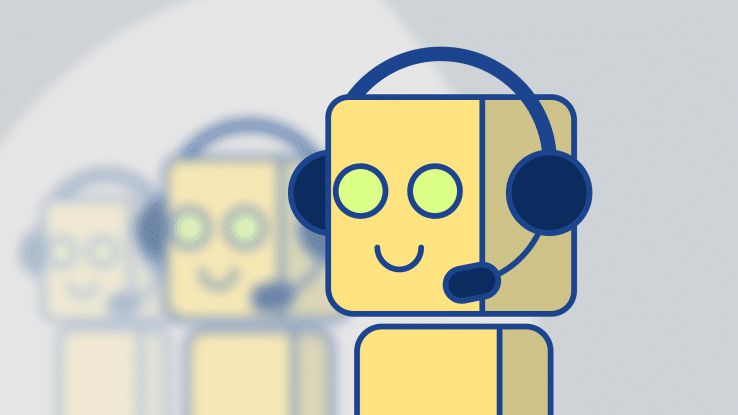 If you want to simplify your work with a money-saving and effective tool, or even support you during day and night time, the chatbot is obviously a good option. It will not be a big problem if you are not digital savvy, 7 basic steps below will guide you closer to this automatic function. Let's take a look at it.
How to set up a chatbot: Chatbot market overview
Chatbot has been a popular tool to add more value to your business. It is undeniable that chatbot has replaced the human's job, so more investment has been made to enhance and improve the value of chatbots in business. In fact, it is not that hard to know how to set up a chatbot, one of the first things that you should know is the overview of the chatbot market in order to have a better strategy.
The present and future of chatbots
You are living in the chatbot renaissance era. Recently, many surveys, such as CB Insights' report show the chatbot market is worth around $7.7 billion. This number tells a story that it will be a promising land for eCommerce in 2023 upwards.
Chatbots can be used in various aspects, including retail, banking, healthcare, etc. As a merchant who is building an online business, you should know some of the numbers mentioned below.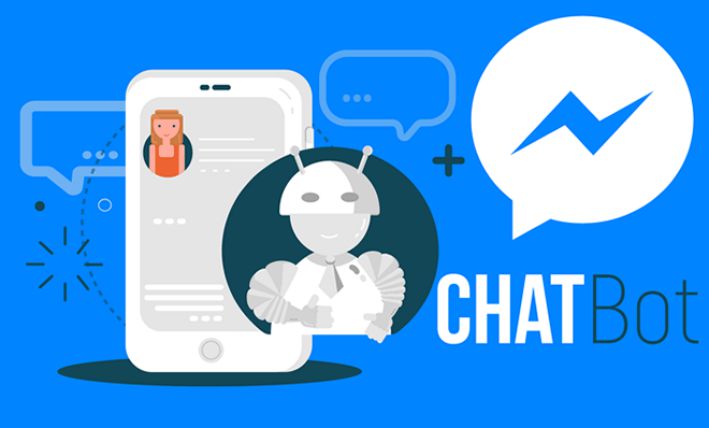 According to some trustworthy research, it is estimated that the chatbot market will reach approximately $10 billion in the next 5 years
Juniper Research also indicates the power of bots when they can handle over $100 billion in eCommerce transactions
As smartphones dominate the world, more and more enterprises spend more financial resources on chatbots, this number can be estimated at around 50%.
Chatbot trends
In each industry, you can find different types of chatbots. Obviously, before learning how to set up a chatbot, the chatbot trend is one of the first steps that you should take into consideration. There are several popular chatbot trends as below
Chatbots messengers
Surely, you already use messenger several times, especially on mobile platforms. In fact, the messenger is such an ideal place to develop a chatbot. When it comes to chatbot messenger, some people assume that it is like a conversation of a real person with an aspiring bot simply because there is no emotion and all the dialog often has been automatically coded.
This trend can be found on both websites and mobile platforms. Around 300,000 bots have been found on Facebook messenger, besides, Facebook also offers automatic setup functions for those who are beginner, and most of them are free.
Chatbot adoption in banking, healthcare, retail
Due to the COVID - 19 pandemic, it is likely that healthcare will witness significant growth, banking and retail are expected to grow as well. Therefore, those sectors will drive the chatbot development to fulfill the current and instant needs of customers. Because of the increasing demands in those industries, to push the sales process and build satisfying customer service, chatbots are widely chosen and used these days, especially for health care.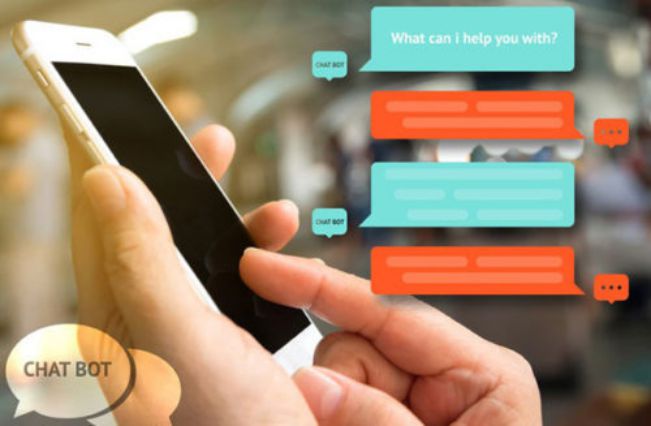 AI breakthrough
Despite the convenience of chatbots, there are still many drawbacks that you should keep in mind. Normally, chatbots will mainly take over our role of contacting customers. However, because they are still coded and programmed in advance by humans, the way they communicate is quite structural and inflexible. In fact, there are still some occasions that real humans have to respond. To solve this problem, AI is what people are looking for.
AI makes the conversation smarter, besides, it also adopts various new functions to the systems. Take OpenAI as an example, which has recently released a language learning model (GPT-3) to make the conversation more human-like.
Voice-driven bots
Surely, if you want to learn how to set up a chatbot, voice chatbot is what you should not miss. As the world is running faster day by day, it is more likely that you will have to find a tool to solve the issues much faster or else you will be left behind. Basically, there are hundreds of reports from trustworthy sources indicating the increasing trend in voice bots.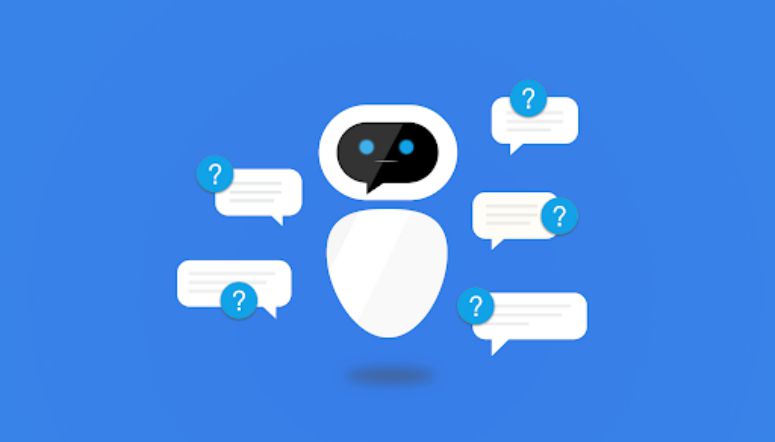 Another study in 2019 by Capgemini also shows that customers prefer using voice throughout the buying journey. Thus improving their buying experience.
Payment
Payment gateway basically improves the buying journey. And, chatbot, which is regarded as the entry point for your store's information whenever any customers want to learn to know about you. Therefore, a bot for payment seems to be a good idea, even though it is not that popular nowadays but it does not mean this is not a trend in the future.
Read more: Top 5 Best Payment Gateway For Small Business
Workplace chatbot
Building a chatbot for the workplace is another good idea for the trend in the near future. Obviously, there are various problems at the workplace that require a large number of people to show. Imagine asking each person and waiting for the long process for the solution, this is such a waste of time. Therefore, the chatbot will help you communicate much quicker to the solution providers and shorten the time to solve problems, hence you can concentrate better on your work and get better results.
Why is chatbot important?
As the world has been changing rapidly, owning a chatbot will build your competitiveness. Moreover, the recent pandemic has proved the large value of owning a chatbot for your eCommerce. Learning to know how to set up a chatbot is what you really need to do now, however, some may question the real importance of a chatbot. Below are the 3 main reasons that many successful eCommerce merchants provide.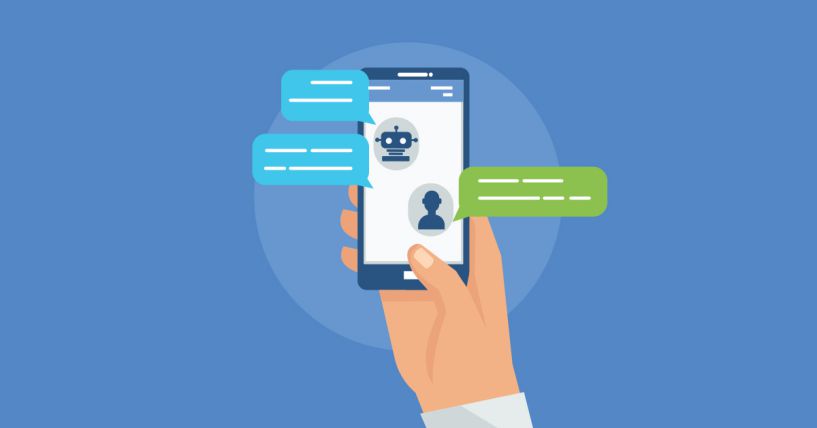 Encouraging more engagement and building large customers data
In fact, bots are something new to many people. Due to AI development, bots get smarter over time and human-like conversation encourages more engagements from customers. As a merchant, you can use this data to make better decisions and learn more about your consumers' behavior in a money-saving way.
Improving the customers' journey with 24/7 accessible customer service
One of the largest advantages of using the chatbot is the availability of service for customers worldwide. The bot will have the main responsibility of serving customers without taking a break or slipping any errors.
The backend operation will be optimized
Many merchants save their time by deploying chatbots, thus improving the quality of the back-end operations.
Types of chatbot
To know how to set up a chatbot, you should learn some types of chatbot in order to optimize your business. Chatbots can be found everywhere, they have not replaced all human activities but it does not mean that this is not our future. You probably run into some bots yourself without really paying much attention to it. Below are several types of chatbots for you to consider which is the most suitable one for your business.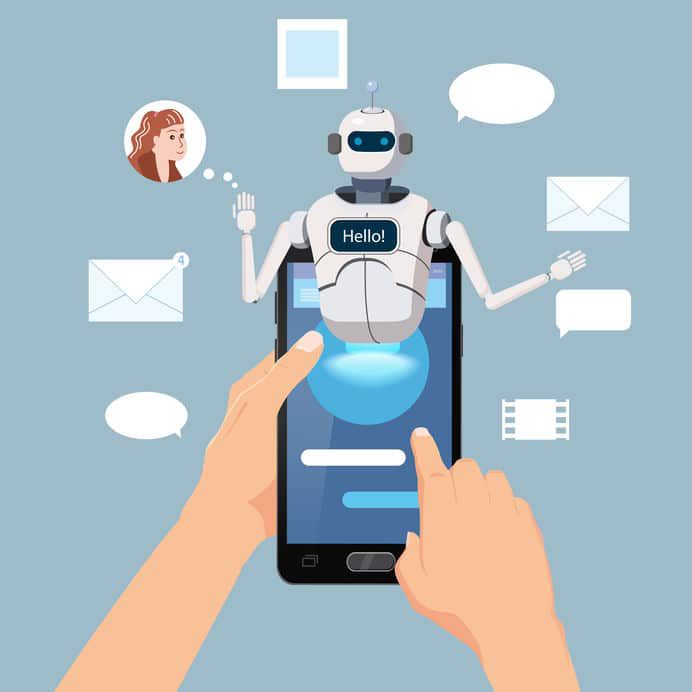 Basically, there are 3 ways to distinguish your chatbot types, including
Intelligence is our first type of chatbot which normally relies on rules and provides responses based on the script. The name also calls its functions because it can help you build a really intelligent dialogue and conversations with your customers, thus making them feel satisfied with the whole journey of buying your products.
The area of application will let you feel the full support from it. It will play the role of your store assistant to serve customers and provide them support during the purchasing process. It is regarded as the most cutting-edge solution for users with various advanced features, such as voice-driven functions, etc. Almost all of its functions are being built and developed consistently.
Platform, basically, you can depend on the platform to tell the differences between them. These types are most widely seen and used because they are much simpler than the others and attached directly to social media, such as Facebook messengers, Telegram, etc. Web, mobile apps, some existing assistants such as Siri, Google Assistant, Alexa, etc. can be counted.
How to set up a chatbot?
The chatbot is not only for technology savvy, everybody can use it. Want to start an eCommerce store or develop your e-store to be a newer and better version? The chatbot will help you as a loyal and effective assistant. The steps below will show you, step by step, the way to set up your own chatbot and how to find a suitable one for your website, thus optimizing the operations of your eCommerce stores.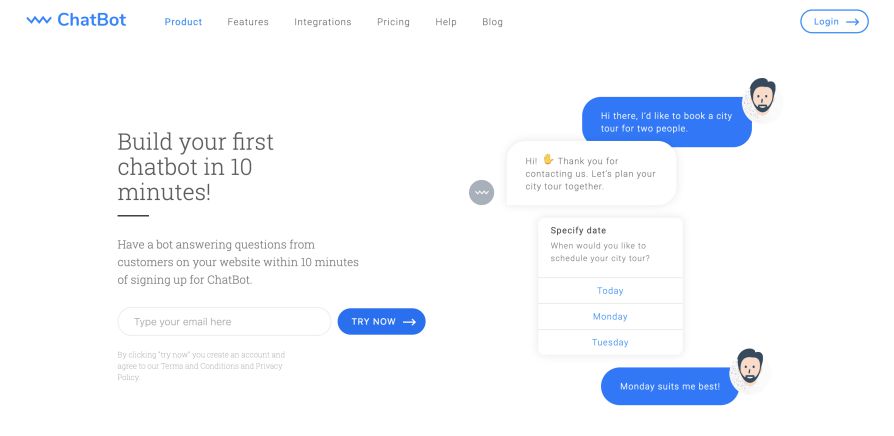 How to set up a chatbot, in fact, you do not need to fully understand the chatbot code to create it, this process is quite fun and easy. In order to create a new chatbot framework with your own account, for a simple chatbot with 2 basic functions of greeting and data collecting, you have 7 steps to follow.
Step 1: You can visit many stores, chatbot.com is an example, and create your own account. The registration fee is free and many people can access it.
Step 2: There will be some guidance for you to follow, just find and click on the "add another bot" or some button that shows the function of creating a bot on that website.
Step 3: You should first know when the bot would be triggered. It can pop out on some of your website pages, such as homepage, product page, etc. Select the trigger and open the window with the settings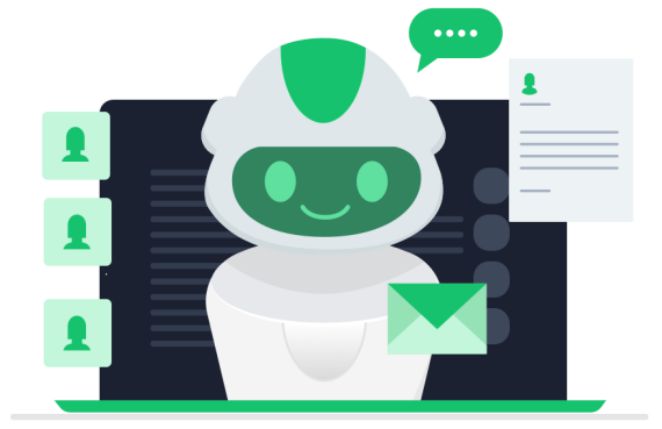 Step 4: Then, you will have to set up your conversation. You can think of some common questions and the answers to those questions. Besides, prepare some storage places so that your customers' data can be saved for future use.
Step 5: The chatbot has already finished, now it is time to test. Just play the role of a customer coming to your website and starting the conversation, check the response time and the answer to make sure it quickly responds and supports customers with the right answers.
How to set up a chatbot on Facebook: Facebook chatbot
Overview: Facebook chatbot provides online merchants a simpler tool to create a chatbot with the messenger. This will help them to engage more customers through many automated responses. There are some benefits that this tool offers the customers, mostly on the time support and marketing campaign.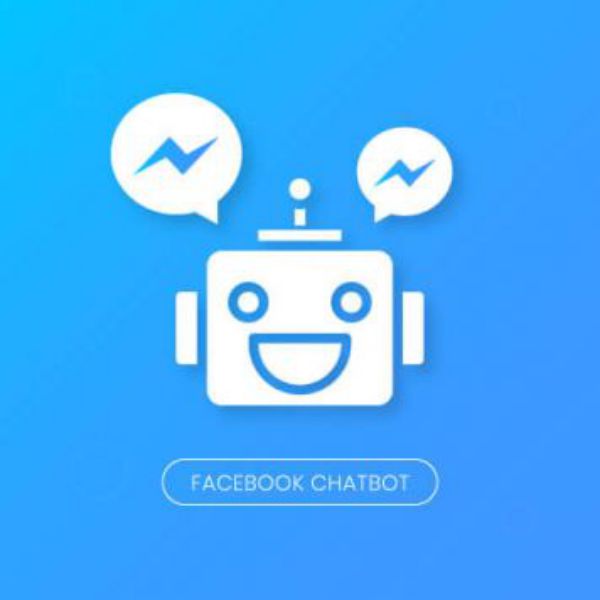 Highlight features:
Some highlight features that you should know about Facebook chatbot:
Direct messages will be sent through the messenger. As more people use Facebook messenger nowadays, it is surely a good way to increase your engagements.
There is no limitation for the answers and questions that you may build to make it automatically send whenever your customers raise any questions.
The Facebook Messenger will be displayed under a popup in the frontend of the store, thus you can easily get the notifications
The extension also supports various types: Category display, text, image, product display, etc.
Facebook chatbot offers buttons on the menu about orders and wishlists, etc.
As an admin, you can customize the bot, e.g adding more CTA buttons, sending emails, creating persistent menus, etc.
Price: $49
Compatibility: CE,EE 2.2.x, 2.3.x, 2.4.x, version: 1.3.0
Conclusion
Chatbot is common nowadays and regarded as an effective tool to support your business. So, if you want to develop your eCommerce business, surely you should learn how to set up a chatbot. In case you want to find more Magento 2 extensions to support your future business plan, visit our store for more information.