The global pandemic has made a wide impact on the way people go shopping. Most brick-and-mortar businesses are closed or turn to online business platforms to survive through this challenge. Specifically, according to eCommerce statistics in the EU, around 80% of people make their purchases online. This, as a result, raises a common question among newcomers in this market: What is the best payment gateway for small business at this time?
Surely, when you are reading this article, you are finding a more suitable payment system for your own. The top 5 best payment gateway for small business are found based on many characteristics in order to support many merchants with small-scale businesses around the world in their payment process.
What is The Best Payment Gateway For Small Business?
Should small businesses use payment gateways?
This question always shows up whenever a new, young business with a small budget starts encountering payment issues. Technically speaking, if your business is relatively young and you don't have any international transactions, you can handle all the payment workload without having a payment gateway. However, no business experts would recommend doing this.
There are numerous obvious reasons why all businesses should use payment gateways, regardless of business scales. You may have caught up with the common reasons: security, no data lost, fast & accurate payments for customers ... But we at Magenest believe that the biggest reason for using payment gateways is to save time. We all have a limited amount of time, and time is the only thing that can never be bought back. Besides time for work, you need time to enjoy life too.
In conclusion, your business does need a payment gateway, no matter how big (or small) it is. Using payment gateways will definitely save you tons of time, and time is priceless.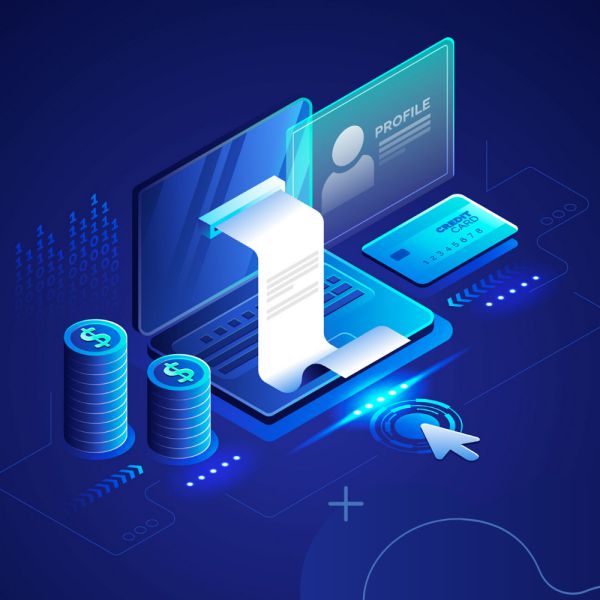 How can we evaluate the best payment gateway for small business?
It is obvious that there are many payment gateways on the market, however, choosing a suitable one is not that easy and it requires such high knowledge and hard work on market searching. In fact, a payment gateway will make a large impact on your business and it will become one of the key factors for your business improvement. Below are some criteria that many online merchants have used to evaluate the best payment gateway for small business.
Speed: Speed becomes an added value as well as the competitive edge of a payment gateway. In fact, customers prefer faster processes so that they can save more time, thus encouraging them to buy more. There are some gateways, take PayPal as an example, allowing users to start their payment process once you sign up immediately, thus reducing the time of waiting.
Payment flow: Payment flow will be different based on the types of business and the demand of users. Nowadays, you can find many payment gateways which allow you to set up and customize the payment flow.
Cost: In fact, the payment process will require a wide range of cost, including set-up cost, transaction cost, admin cost, etc. Depending on the payment provider that we have different ranges of cost, however, normally it often costs around $600 to $900. Besides, you also have to pay the monthly fee which costs around $100 based on each provider. So, consider the price will help you have a better financial plan.
Set up process: The process should be simple so that people can use them without any difficulties. The user-friendly layout will help the system be much more attractive to everyone, even if they are not really good at technology.
Sales channels: People tend to expand their businesses on various sales channels, so the payment gateway should be more flexible on more channels to support the users, even though the buying processes happen on mobile, in-person payments, or virtual platforms.
Customer support: Payment gateway is obviously a business solution, people will find it as a way to improve their engagement on eCommerce. Besides, good customer support from the gateway will be an added value because it will improve customer experience when using the system, even when they are facing trouble. Therefore, customer support is really important, especially for small business.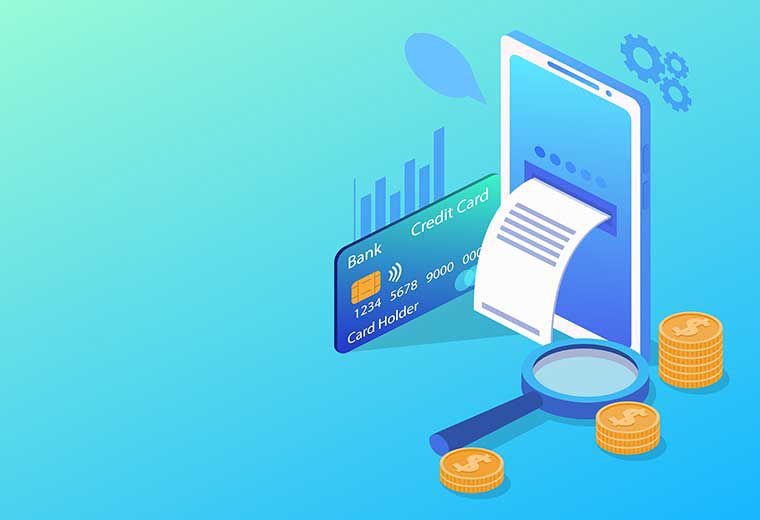 User reviews: Try to have a look at some reviews from previous customers will help you have a better look at the payment gateway because they are the ones who already experience the system.
Features: For small businesses, there will be some features that are not really necessary at a certain period of time. Therefore, choosing the best payment gateway which provides you the suitable features will be a money-saving strategy.
Security: Security is greatly important whether you are a large or small company. When you choose a gateway provider, make sure they provide you a solution with high security and PCI compliance.
Integration: Besides normal websites, people use a lot of other online platforms, so there should be integration with other popular apps, such as WordPress, Wix, QuickBooks, etc.
Why Does A Small Business Use A Payment Gateway?
There are various reasons that small businesses should invest in payment gateways. In fact, customers will be likely to cancel their orders if they find the buying process so complicated and they cannot find the payment method on your eCommerce website. So, people have already developed some of the best payment gateway for small businesses. Below are some reasons: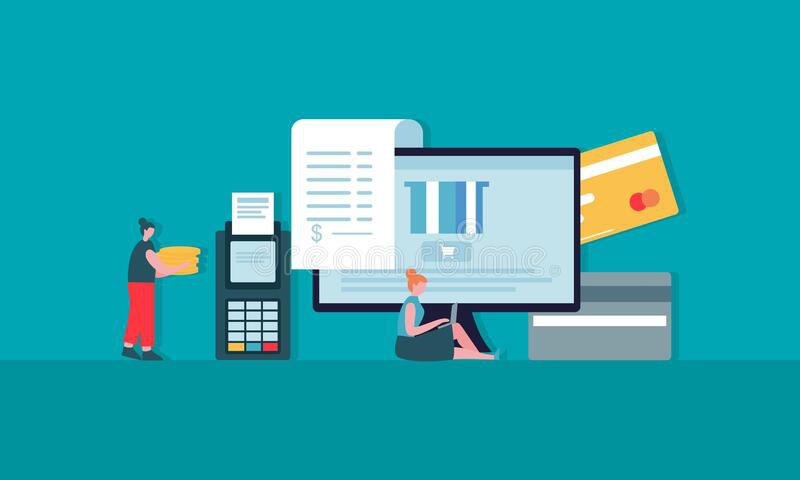 The checkout process will be improved once you apply for a suitable gateway. In other words, it will help you speed up the payment process, prevent some risk from invalid cards or cybercrime, etc.
Your company will surely develop thanks to the application of payment gateway. The modern payment system will integrate with many other apps which helps small businesses easily to expand in the future.
The payment gateway can also reduce the time cost and labor cost for small businesses because they will speed up the payment process and there is no need to hire a cashier.
List Of Worth-trying Payment Gateway For Small Business
There are various payment providers around the world, however, choosing the best payment gateway for small business is not that easy because it affects the whole buying process of customers. Therefore, the list below will show you the top 5 worth-trying payment gateway around the world, which are exceptionally suitable for small businesses.
Worldpay
If you are finding the best payment gateway for small business, Worldpay is a good example. It is advisable that you use Worldpay payment extension to integrate this payment gateway with your website. To be specific, using a Worldpay extension is a good idea because it saves a lot of money and there are many functions that were already set for your business's future usages.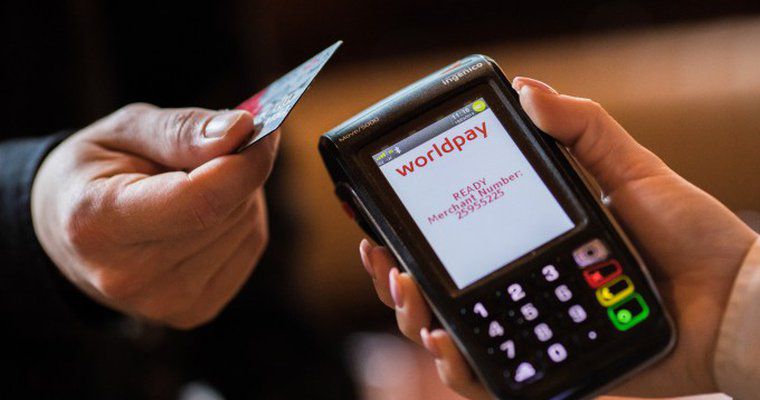 Key features of Worldpay for small business:
It offers an online payment gateway and online merchant account
The gateway is integrated with many websites for more convenience
It can manage pretty well with fraud and cyber crimes
Many currencies and languages are provided for international transactions
Pros:
Users can totally rest assured with the ultra-secure payment
It provides flexible price plans for various users, especially small companies
Major cards are accepted
Cons:
You have to pay variable transaction fees
It does not provide a complete eCommerce package
Sometimes, the supporting service does not work well
Read more: The honest review of Worldpay Payment and Subscriptions
Sage Pay - Opayo
In case you want to find the best payment gateway for small business in terms of security, SagePay is the must-use one. Besides its exceptional level of security, the gateway provides fair rates for both small and large businesses for processing transactions. You can easily find its extensions on the market, Opayo (SagePay) Integration is a good example.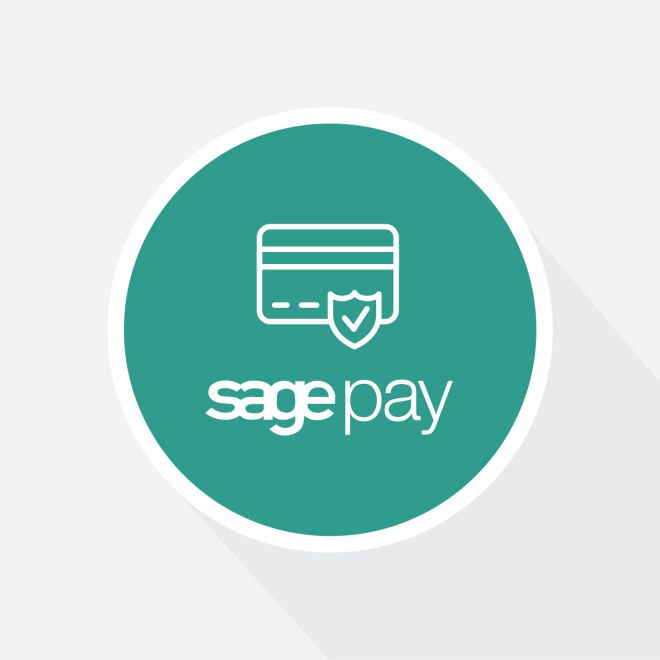 Key features of SagePay for small business:
You can easily customize the platform to be more suitable for your company use
It provides online payments, invoice payments, face-to-face payments, etc.
It operates as mobile card machines with a wide range of payments.
Pros
It is famous for its security and people believe to use it
The system provides simple checkouts
The price is fair and suitable for small business
Cons
It requires you at least have some IT knowledge when needed
The supporting calls will cost you a certain amount of money every 2 minutes.
Read more: The honest review for Opayo - Sage Pay payment gateway
Square
Square is considered the best for simplicity and the best payment gateway for small business because the process it requires is much simpler compared to the others. Square can even help you build one online payment when you do not really have an online store. In other words, it can easily integrate with some website builders such as Wix, GoDaddy, etc. to kick off your online selling.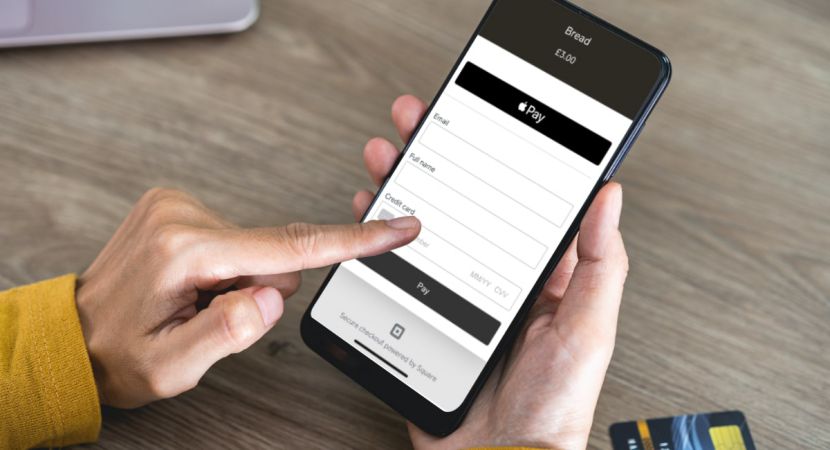 Key features of Square for small business:
The payment gateway accepts many types of cards, including both credit and debit
It integrates with many website builders so it is really suitable for small businesses which start from scratch.
High-security level to make sure the personal information of both users and customers is kept confidential during the transactions.
It offers various currencies and languages for international transactions as well
Pros:
There is no need to have a long-term contract when you partner with Square
It offers affordable price for users, this is especially suitable for small business
Cons:
The supporting service via phone is limited, customers can only contact them for help on working hours from Mon to Fri. This somehow will affect the payment process of some customers because they mainly go shopping on the day off when they have more free time.
PayPal
PayPal is not a weird name to anyone. This payment provider has been used widely around the world and at least once regarded as one of the best payment gateway for small business. Because of its popularity, PayPal can surely grow your conversion rates and reduce the rate of cart abandonment in your eCommerce websites.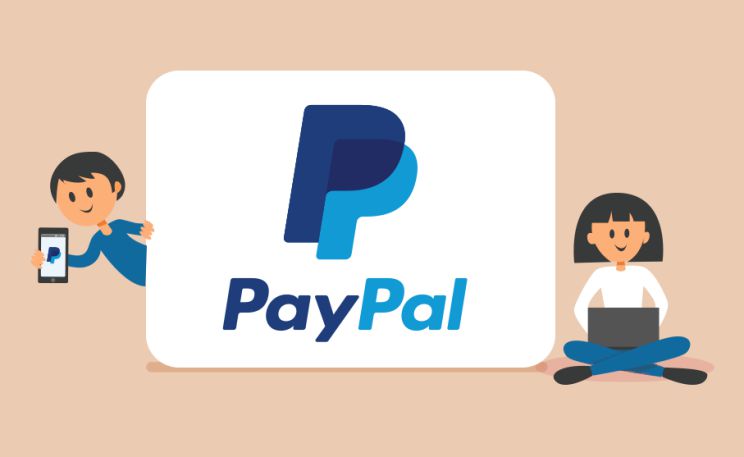 Key features of PayPal for small business:
PayPal with highly technological functions helps users protect their information carefully. It is surely famous for the confidentiality of information, thus customers will rest assured more when making any transactions on PayPal.
PayPal provides users with flexible withdrawal through the bank or even credit card, it will charge you some fee but it is not that much. Normally, the transaction is often concluding within 3 to 5 days of working.
The payment gateway offers various currencies so that people from around the world can easily use them. Besides, multiple language selection can be chosen easily.
Pros
Money-saving because there will be some no monthly fees for some kinds of customers
It offers flat-rate pricing as well.
A user-friendly interface so that everyone can easily set up payments
The payment provider supports various currencies and languages so it can be used internationally
PayPal is a safe place to store your information for further use. You can sell products abroad and easily get money from any country around the world.
Cons
The flat-rate processing is more expensive for merchant accounts
No e-check payment
Read more: How to Use Paypal in Stores? - Ultimate Guide for Retailers
Stripe
Stripe is famous for its affordable price and secure system to make sure personal information is kept secret. It is regarded as the best full-service payment provider which includes both the merchant account and your payment gateway. You can easily customize your payment system as well.
The Stripe Payment and Subscriptions has soon been developed by Magenest for better integration and better price. This Magento 2 extension is highly recommended for any subscription-based eCommerce Model with Magento simply because it offers a better price with various useful features for merchants compared to other payment gateway extensions.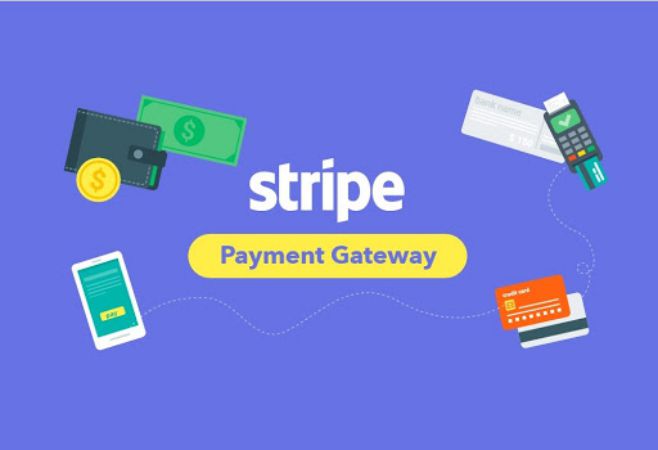 Key features of Stripe for small business:
As Stripe provides financial reporting, it will save a lot of time and energy for small businesses because they can make use of this reporting for analyzing and planning suitable strategies.
The payment gateway offers a mobile customer interface that is more popular and convenient for users, especially the customers.
It allows you to customize the UI toolkit and offers you various integrations as well.
Pros
It is designed for small and medium businesses because it can be used and operated in numerous industries and everywhere, especially across many European nations.
More favorable rates for European cards
Many functions with affordable price for small business
In case you are not tech-savvy, visit the hosted payments page for plenty of useful guides.
Cons
The price of non-EU cards is more expensive
Because the payment provides the hosted page guide so the customer service is not really satisfactory. IT will take time to wait for some supporting requests.
Conclusion
eCommerce becomes more popular than ever, especially after the Covid pandemic. People turn to online shopping and consider it a safer way for them to make purchases.
Therefore, the online market is more competitive and there is a new demand for payment services, thus the invention of payment gateways. Finding the best payment gateway for small business will require many factors, knowing them clearly will help small business owners have better choices for their own business.
There are plenty of payment gateway providers on the market, the list above surely provides you suitable and highly recommended payment gateways from previous online merchants. In case you want to find a suitable payment gateway extension, visit our store for more information.