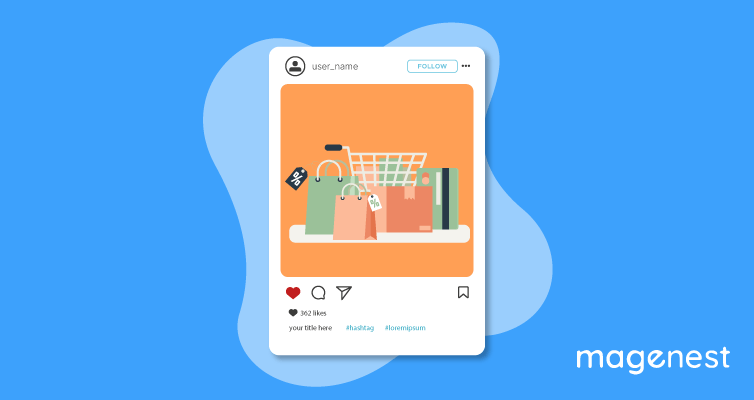 Instagram shoppable posts have undoubtedly made a big shift in the way we sell and shop. With a brand-new menu shortcut, shoppable feeds, and a variety of useful tools aimed at supporting businesses of all sizes, Instagram's mission is to turn the app into one of the most popular streamlined shopping experiences for both customers and store owners. Also, the Instagram shop is considered a great marketing tool that's not only cost-effective but allows you to create visual content in an attractive way. In this article, we're sharing all you need to know about recent shopping updates on Instagram and more importantly, why it has become a game-changer in the e-commerce industry.
Why is Instagram a powerful tool for your marketing campaigns?
Bring high engagement rates
To begin with, Instagram is an amazing tool to promote your e-commerce business and reach new potential customers. Your audience doesn't just see what you advertise there and forget, in fact, your products are more likely to stay in their memories and make them come back later. What's more, Instagram has created higher engagement rates than any social network. One research by Forrester, the Instagram recall ads rate is about 2.8x higher than that from other social media networks. (ad recall is a way of measuring ad performance). Additionally, Instagram consumers are 120 times more likely to interact with branded content compared to Facebook and 58 times compared to Twitter.
Increase brand awareness
When it comes to digital marketing, Instagram is by far the most effective way to increase your brand image with millions of active users.
Since Instagram comes with various features to drive traffic to your website and apps, 91% of marketers investing in Instagram claim to have seen positive results in their marketing campaign by using them. With its photo-centric platform, Instagram can produce incredibly appealing photo content. This method has been effectively applied to many industries, especially food and clothing. These industries even use it as the key factor to attract customers' attention.
How have Instagram shoppable posts changed users' shopping experiences?
Apart from several benefits of Instagram shopping we've just discussed, let's take a closer look into how it's a game-changer in the e-commerce business.
A comprehensive targeting tool
The latest app updates on Instagram now have made it easier than ever for customers to discover products as well as to shop from the brands because users can explore new information right from the main navigation menu.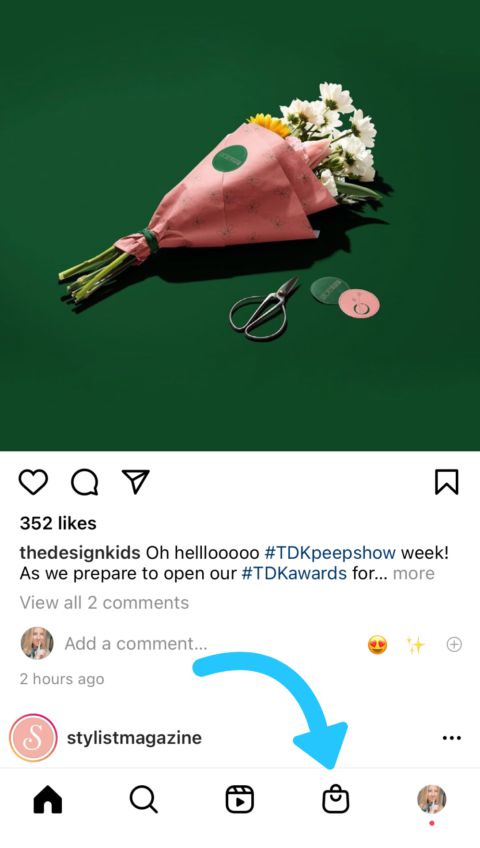 Do you know that more than 120 million people tap on Instagram shoppable posts every month? We found that in the US, Instagram Checkout has been available for all types of companies and creators.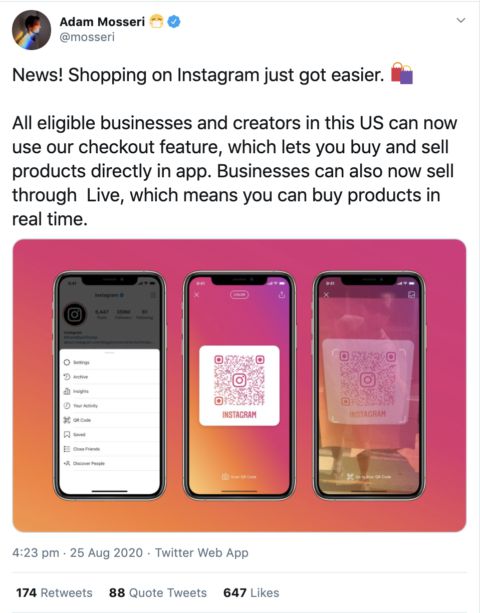 This new checkout feature allows products to be bought and sold directly in the app. Thanks to it, businesses now can sell through their live streams in real-time, and customers could make purchases without having to leave the Instagram app. Instagram shoppable posts help to showcase your products in a visually appealing way to drive more sales, making it really ideal for small enterprises looking for ways to boost their online revenue stream.
Instagram's helpful functions don't stop there, the company never stops making effort in creating and developing new features for users shopping on the app. Recently the company has introduced Instagram Shopping across IGTV and Instagram Reels (an expected big rival to TikTok). Instagram Reels is on the way to be released after its testing process is finished.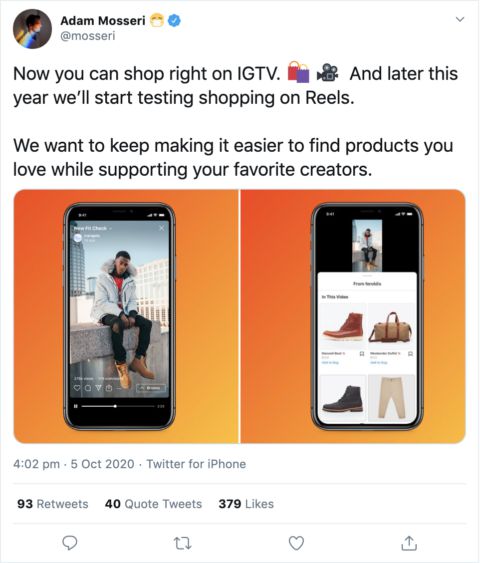 In other words, users will soon be able to view and buy products straight from any parts of the app such as Instagram Stories, feed posts, Instagram Live, IGTV, and Reels.
Social media in general and Instagram, in particular, has become a valuable revenue stream channel for worldwide brands, retailers, big and small businesses, keeping them stay afloat during the COVID-19 loss.
Fully Shoppable and personalized Feeds
Let's imagine walking into a store where most items perfectly matched your personal styles at reasonable prices, how could you not spend money if you are put in that shopping situation?
And that's exactly what Instagram is aiming at.
As we all know that our Home feeds on social networks are custom-made to our likes and dislikes. Compared to other channels, Instagram has done a much better job with its already established and super-savvy algorithm. This algorithm will let our favorite content surfaced at the top of our Home feed. That's why Magest's telling you that we are stepping into a personalized, curated, shoppable destination where it's hard to not spend any money.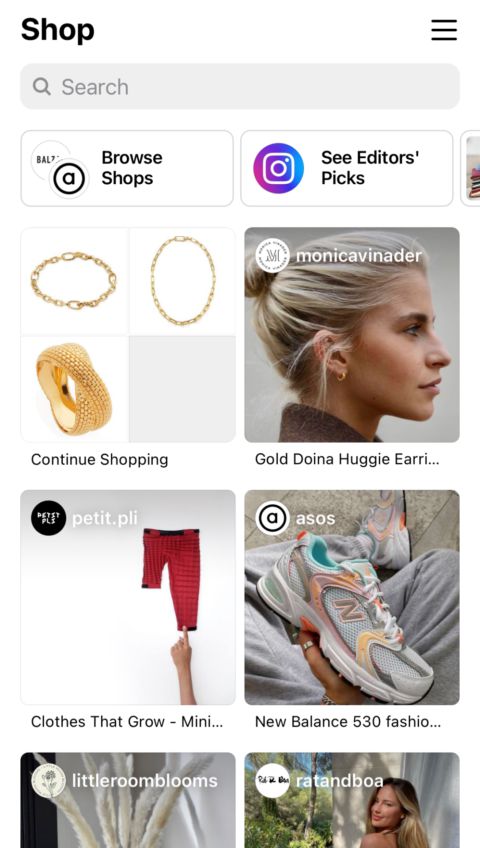 This new shopping destination will provide us with many attractive options like "Explore Guides", "Shop Collections", "Browse Shops" and " See Editors Picks". The more time you scroll through Instagram Shop, the more surprised you might feel about how much you want to add to your cart.
Instagram Live
Instagram Live has enjoyed a rebirth in recent months. Facebook has reportedly witnessed a 70% increase in Live views because creators and brands have really embraced the platform during social distance time. This progress has been made thanks to Instagram's effort to support small businesses as well as communities for what everybody has been through due to COVID-19.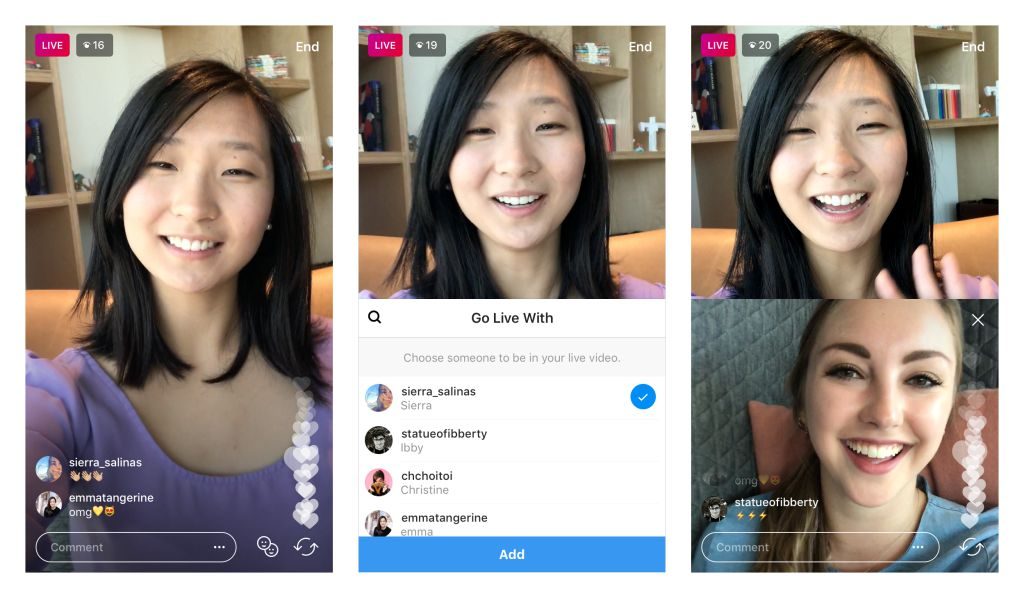 Before going live on Instagram, brands can tag products from their catalog or Facebook shop. In addition, featured products are often shown at the end of the video so viewers can tap to learn more and make a purchase. Customers can also have Q&A live sections with the host to get advice and send product-related queries to them. In turn, the hosts are encouraged to share product details, give demos, and so on. Users could access the Livestream from multiple devices, everything has been made simpler than ever to interact with online customers.
Full of high-quality images!
It goes without saying that a picture is worth a thousand words, and this is even more true for Instagram shoppable posts.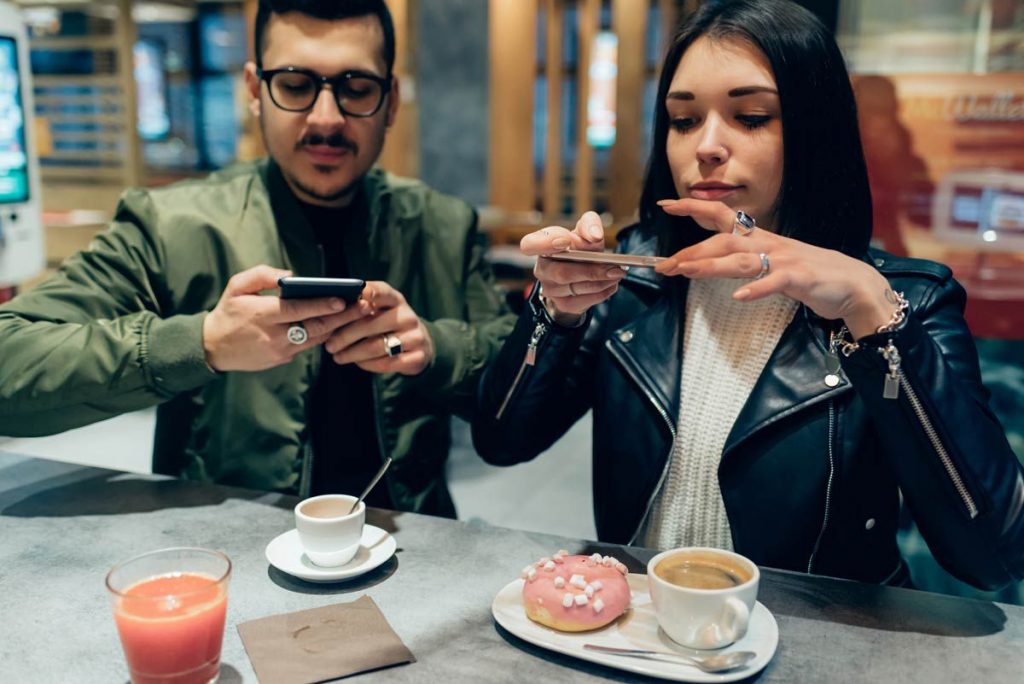 It's known that Instagram mainly focuses on photos more than any other social channel, which can drive traffic much better than what written content only can do. Instagram Shop works perfectly for your online store especially if you work in the retail sector because your customers would love to examine products before buying. Sometimes all you need to do is give your visitors the visuals to ensure their future regular returns.
Super friendly-mobile platform
Instagram is made extremely convenient to use on mobile devices. As 80% of social media browsing is conducted on mobile, all companies which use Instagram for business should prioritize the mobile experience for their customers. It comes as no surprise that the shopping habit has changed a lot since the smartphone appeared. Nowadays, the majority of online shoppers use their mobile phones to look for product reviews and make price comparisons. As we're living in a world where almost everyone takes their smartphones with them 24/7, it's advisable to take advantage of this trend and have proper marketing strategies with the help of Instagram shoppable posts.
Instagram stories and highlights
Another essential part of Instagram we need to discuss here is Instagram stories and highlight columns. It has become increasingly common for users to watch stories no matter where they are.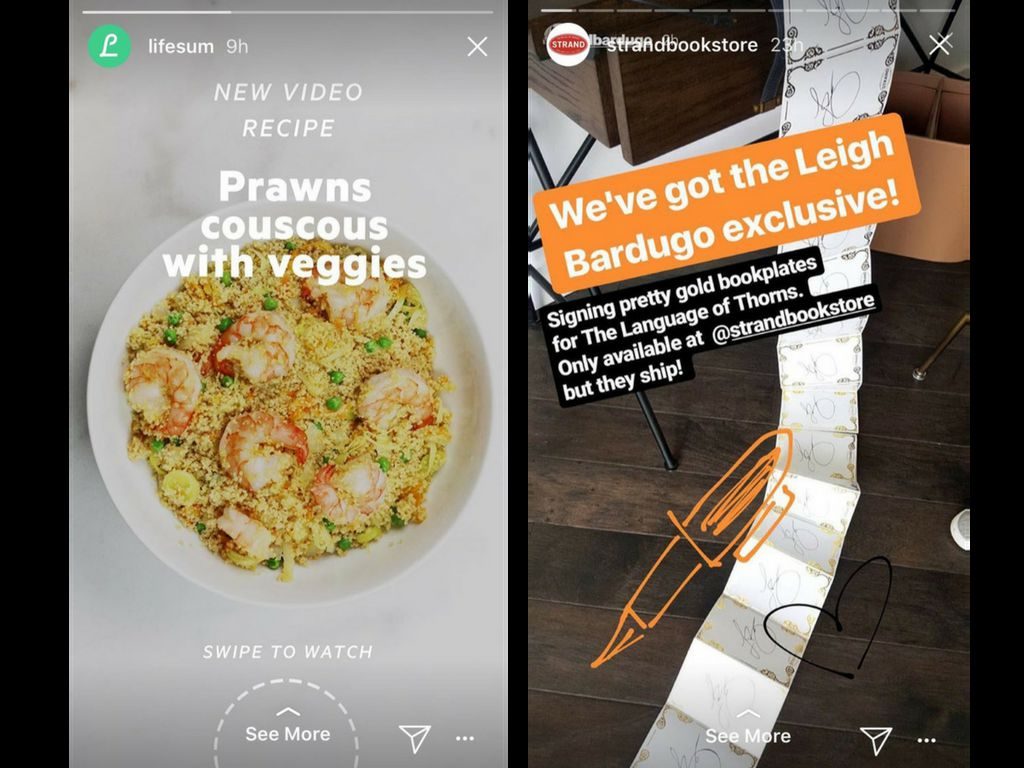 Many store owners now use Instagram stories as a good opportunity to show their work behind the scenes and many other things to the audience. They have learned that customers would want to see their workplaces, feedback even how their products are made. By giving followers good impressions about the business, Instagram stories are an ideal method to build trust from customers and keep them engaged. Not only images or short videos, but you can also create a poll for people to vote and find out what their tastes and preferences are.
Influencers as a key element to increase sales on Instagram
In our everyday life, we tend to tell our family, best friends, and colleagues about products we bought and loved. Statistics have shown that more than 92% of people trust recommendations from their family and friends to make a purchase than any other type of advertising.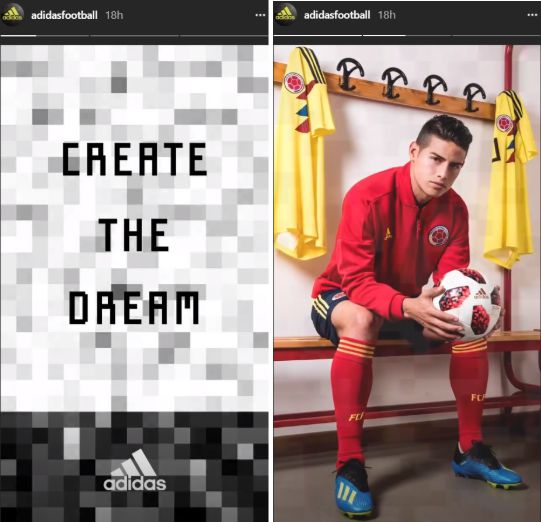 Word-of-mouth has always been one of the most successful marketing ways, and if we bring it to an influencer level, the whole story would be different.
For brands, e-commerce companies can rely on influencers for their fame, reputation, and most importantly their huge numbers of fans and followers to raise public awareness of the brand.
For consumers, it has opened up a way to communicate with celebrities as well as brands.
This is no doubt a win-win situation on both sides in the e-commerce industry.
Conclusion
We guess you now all get the answer to "why Instagram Shop has become a game-changer in online business". It's truly a social media platform that any company should use regardless of their services or products. With the right ways to set up your account on Instagram, your business will no doubt succeed in promoting products, boost the brand and increase revenues. In this article, we've learned about how important Instagram is to your business productivity, it's time to drop by our store and check out our latest Instagram Shop for Magento 2!