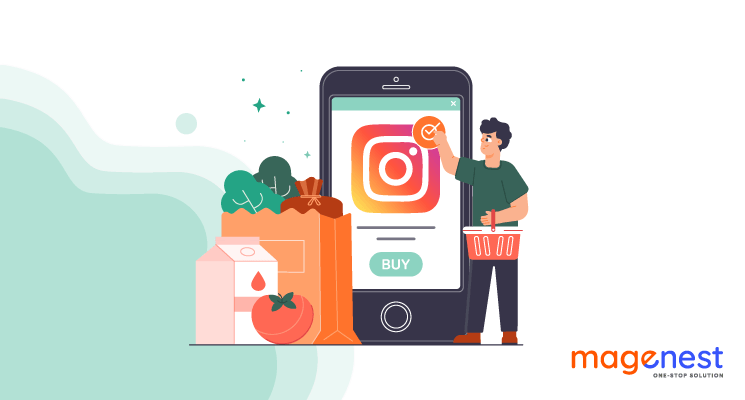 Instagram is one of the most popular social networks worldwide with over one billion monthly active users (according to Statista). From a casual social platform, Instagram started to transform into a full-scale sales channels for businesses by launching the Instagram Shopping. So what can your business benefit from this feature and how to set up it on your account? Let's explore in this article!
What is the Instagram Shopping?
The Instagram Shopping allows you to turn your Instagram gallery into an immersive storefront for customers to explore your best products right on this social media platform. You can easily pin product tags on your photos and stories, or let others find your products through Search & Explore.
When users tap on those tags, they will be redirected to a product page that includes a product image, product name, and price, other details such as color or size, etc. One of the two following buttons can appear below: a Checkout in Instagram button to checkout directly on Instagram or a View on the Website button to redirect to the product page on the website where they make a purchase.
In fact, the checkout feature is currently available for some businesses such as Nike, Adidas, Zara, etc, and users in the US only. It enables users to proceed to payment without leaving the app. All they need to do is filling in their name, email address, billing information, and shipping address for the first time, then all information will be securely stored for faster checkout the next time.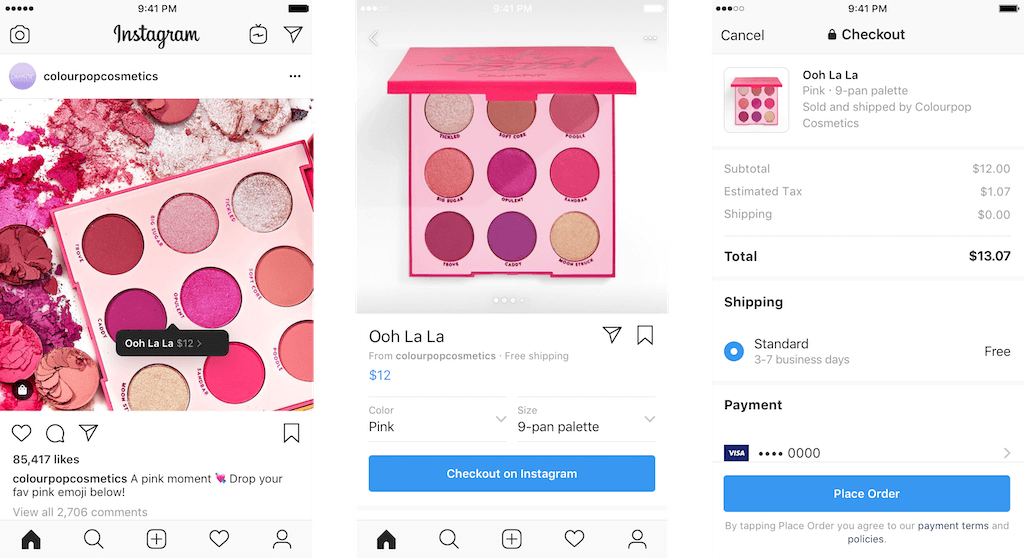 Why should you use the Instagram Shopping for your business?
The biggest benefit the Instagram Shopping brings to your business is helping you create a more convenient way for your customers to shop on Instagram. Customers can be inspired by your Instagram photos and become your followers. Now it is just a few taps for them to get information then buy the product they may love when they see your post on their feed.
Moreover, Instagram stories are the first thing users will see when they open the app. So, you can double the chance shoppers engage with you by sharing your post to stories and adding a product sticker to it.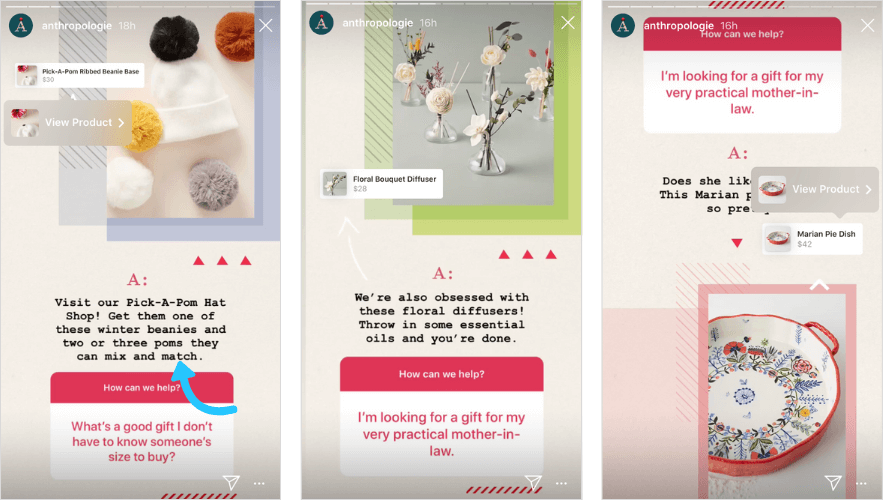 For businesses having a checkout feature on Instagram, they can deliver a seamless shopping experience to customers. There is no need to jump to another platform to buy the product they explore on this social network. The Checkout in Instagram button allows shoppers to place an order and make the payment without leaving the app.
Read more:
For Magento 2 store owners, we have developed an Instagram Shop extension allowing you to showcase your Instagram gallery on your eCommerce store and convert your viewers into orders effectively.
How to set up the Instagram Shopping on your account?
Before enabling the Instagram Shopping on your account, you need to check whether your business meets Instagram's following requirements:
Your business is located in an available market (United States, Canada, Australia, New Zealand, Korea, Japan, Singapore, United Kingdom, France, Germany, etc)
Your business sells physical products that comply with Instagram's commerce policies.
Your business has an Instagram business account connected to a Facebook page you manage.
Once you are sure that your business is eligible for the Instagram Shopping, let's get started to set up step by step with the guideline below.
#1 Connect your account to a Facebook catalogue
Firstly, you need to connect your business profile to a Facebook catalogue. At this step, there are two options for you to choose to do: use Catalogue Manager or use a Facebook Partner
Connect through Catalogue Manager
For this option, you will have to do it yourself by creating a new catalogue or connecting to an existing one. Let's follow two steps below:
Open Catalogue Manager, click on Create Catalogue to create a new one, or choose the one you want to connect on the list. In case you want to add product tags and stickers to your Instagram posts or stories, remember to create or select an eCommerce catalogue.
On the left navigation bar, select the Sales tab and click on the Instagram Shopping then Connect profile. Make sure that your catalogue is owned by a business account to be connected.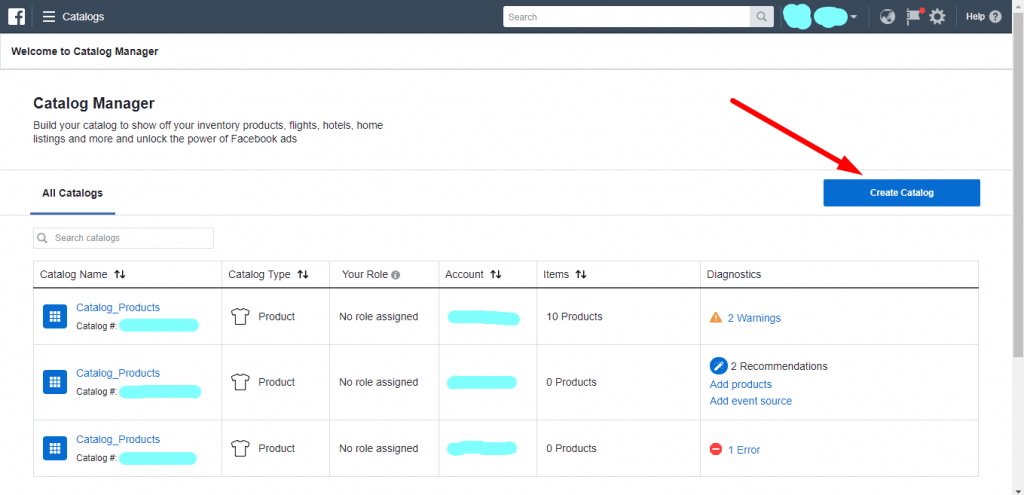 Connect through a Facebook Partner
If you find it hard to work with the catalogue, it is better to let Facebook certified partners handle it for you. Facebook allows you to set up the Instagram Shopping through some eCommerce platforms such as Shopify and BigCommerce. You should use the same Facebook account connected to your Instagram business account to connect to those eCommerce platforms.
#2 Sign up and submit for review
After connecting your Instagram account to the Facebook catalogue, you can start to sign up for the Instagram Shopping on the app. Go to Settings in your profile, choose Business and tap on the Instagram Shopping, then follow all the steps required to submit for review.
It will take Instagram a few days or longer to review your account and accept your request. You can go to the Shopping tab in your account's settings to get updated about your review status. If your submission is approved, Instagram will notify and ask you to complete some setup so that you could start adding product tags and stickers to your posts and stories.
#3 Start creating your Instagram Shopping posts or stories
Now you can make the most of the Instagram Shopping for your business! To start, create a normal Instagram post and tap on the option 'Tag Products' to select a product from your connected catalogue and tag it in the post.
What is more, you can also scroll down the gallery and tag products in existing posts on your account. Each photo or video can be added up to five product tags, and this number is up to 20 tags on a multi-photo post. When it comes to Instagram stories, you can feature one product sticker per story and easily customize its text and color.
#4 Track your posts' performance
As a business owner, you will find it important to track how well your Instagram Shopping posts and stories are performing rather than just adding those product tags to beautify the post. So, Instagram provides the Insights tab to help you track all of your shoppable posts' performance. Through these insights, you can clearly understand your customers' needs and suggest more relevant products to satisfy them.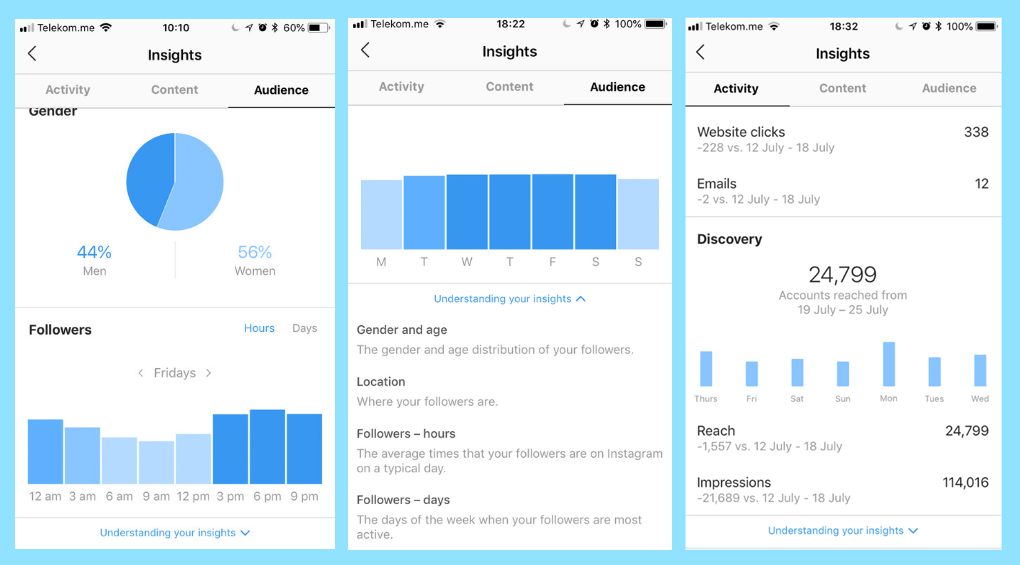 Read more: Instagram Analytics - How Instagram's optimization benefits your store?
Final thought
The Instagram Shopping is really a useful tool for businesses to maximize your social efforts on this giant social network. Knowing how to take advantage of the Instagram Shopping will help you increase customer engagement with your brand and satisfy them with a seamless social shopping experience.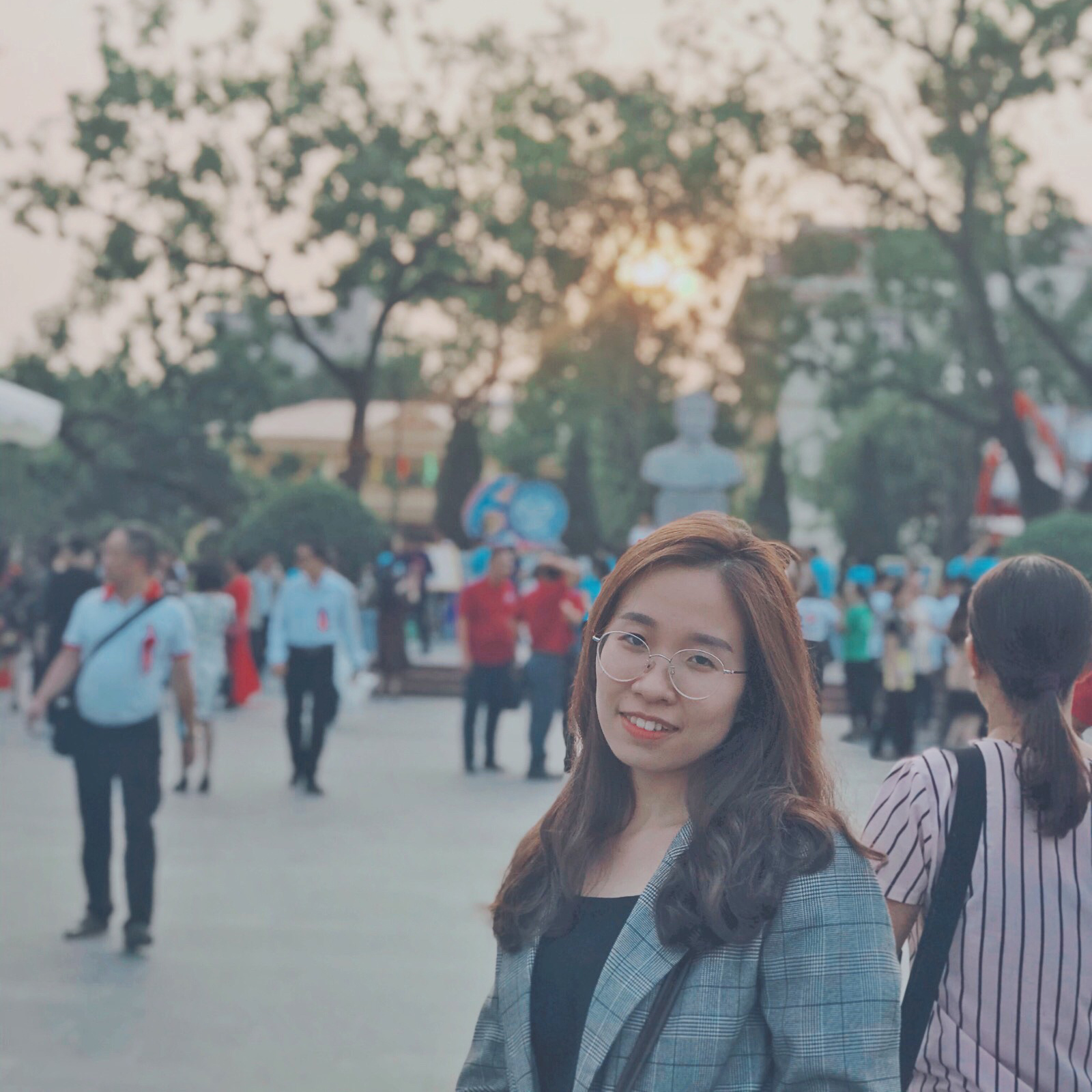 Marketing Executive | Content Manager