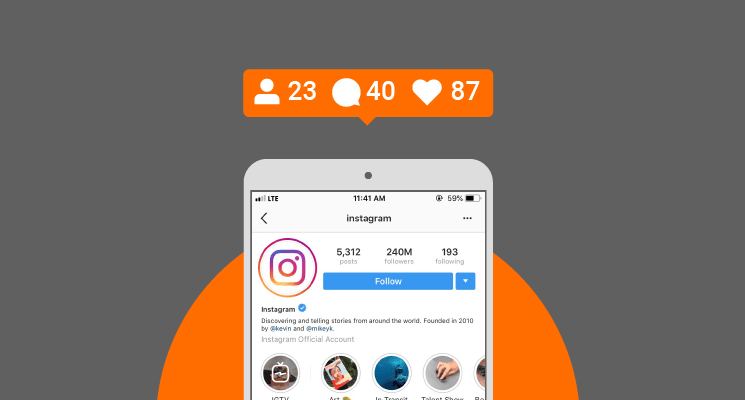 Today, Instagram is one of the most favored tools by marketers, thanks to its powerful and accessible built-in features. So in what edges does Instagram has that makes it such an essential marketing tool? Here are 9 reasons why Instagram marketing is really important for your business.
1. Instagram has a large and active user base
In June 2018, Instagram announced that the platform had reached its 1,000,000,000th user milestone (in case you are wondering about those zeroes, yes, it's a billion users). Considering the platform launched in 2010, it's quite impressive.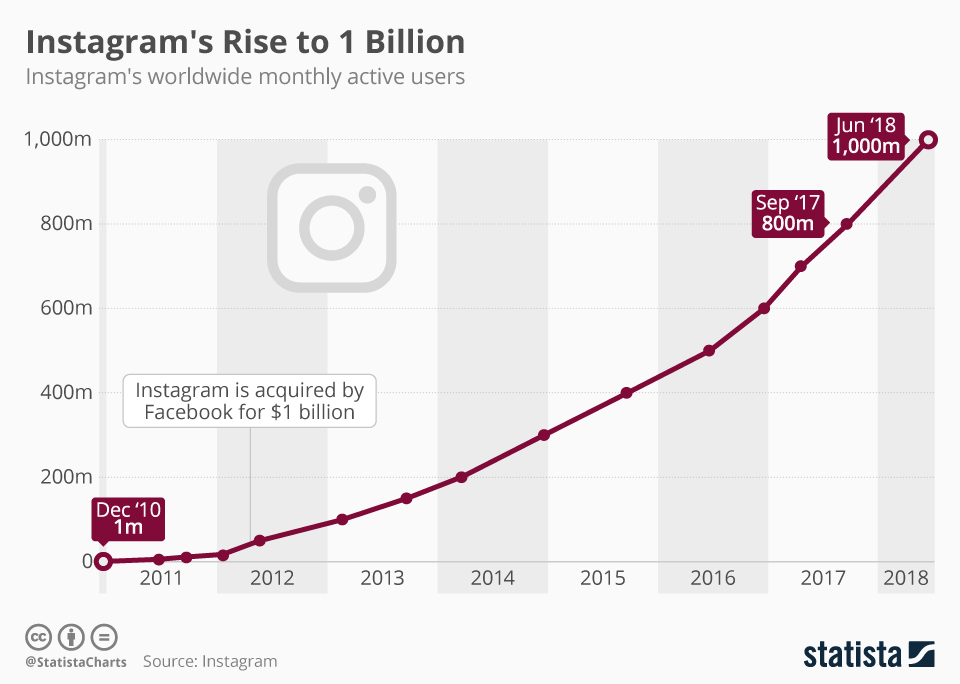 Source: Statista
2. Instagram is a quick way for people to look up and get an impression of your business

Pretty similar to Googling and hitting Wikipedia, consumers can get a brief look at who you are and what your business has to offer. They can get an impression of the scale of your business through the number of posts and followers you have.
3. "An image is worth a thousand words"
You probably have heard this saying more than one time before, and it is for a reason. Smartphones have enabled what we called a visually based culture. Try looking for the most downloaded applications on the Appstore or Google Play, we won't be surprised if most of them are photo and video editors.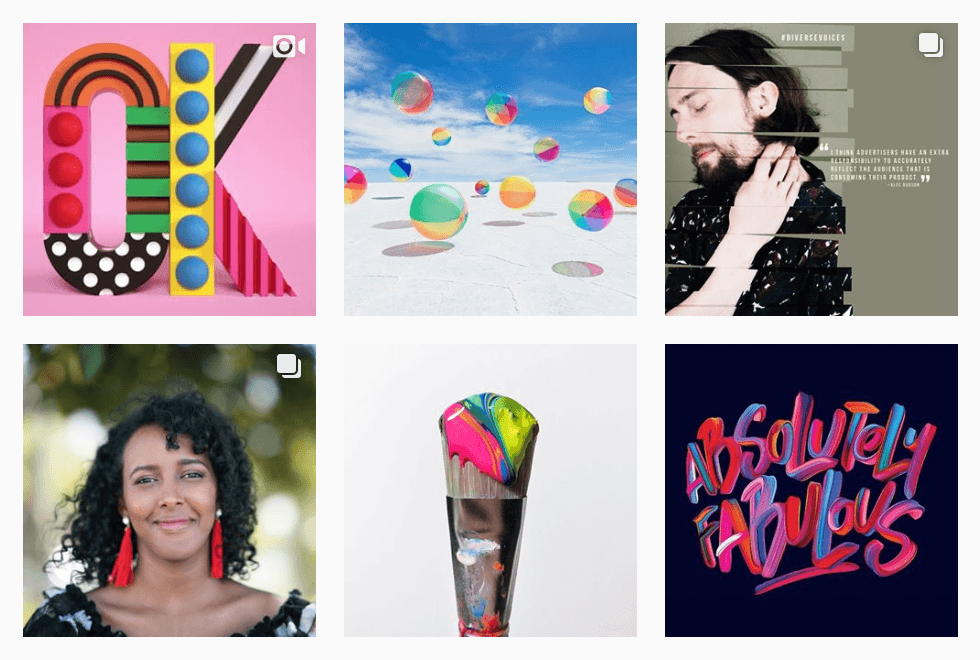 Merchants are learning to take advantage of their Instagram to showcase their products on their site. You can easily spot a couple of sellers with an entire section and/or gallery for their Instagram photos. Wondering how your website would look with an Instagram photo slider? Take a look at this website, it has a demo for you to try out for yourself.
4. It has a set of management tools for business users (which are free, by the way)
In addition to the normal account, Instagram has business profile options for merchants. However, to set up a business profile, you'll need to have an up-and-running business page on Facebook. Despite its requirement to be integrated with a Facebook page, you won't be needing Facebook's advertising tools to run ads on Instagram.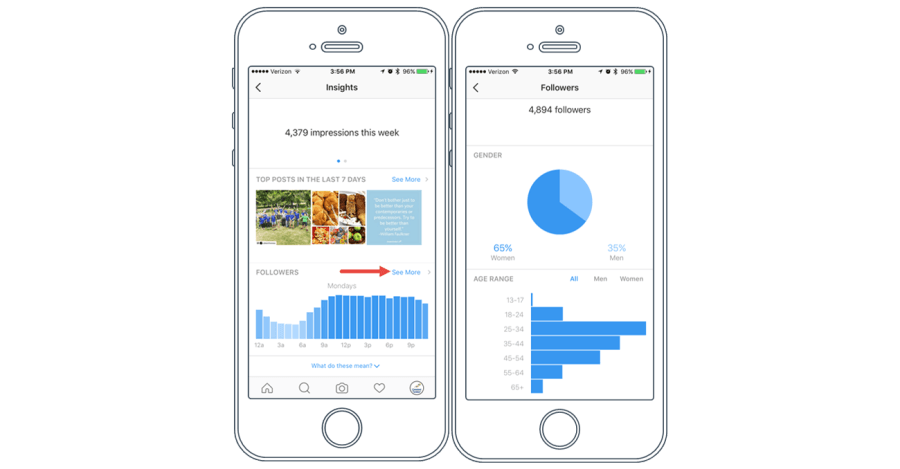 Instagram also provides business users with its own analytics tools, Insights, which you can use to track your post impression and reaches. Utilizing these tools will help you get a better understanding of your audience.
A minor pro is that a business profile allows you to add contact information in your profile which customers can use to get in touch with you.
5. It has accessible influencer marketing options
With the huge number of brands on the market, customers will have a hard time choosing the one for them. You can get a step into this process by partnering with influencers on Instagram.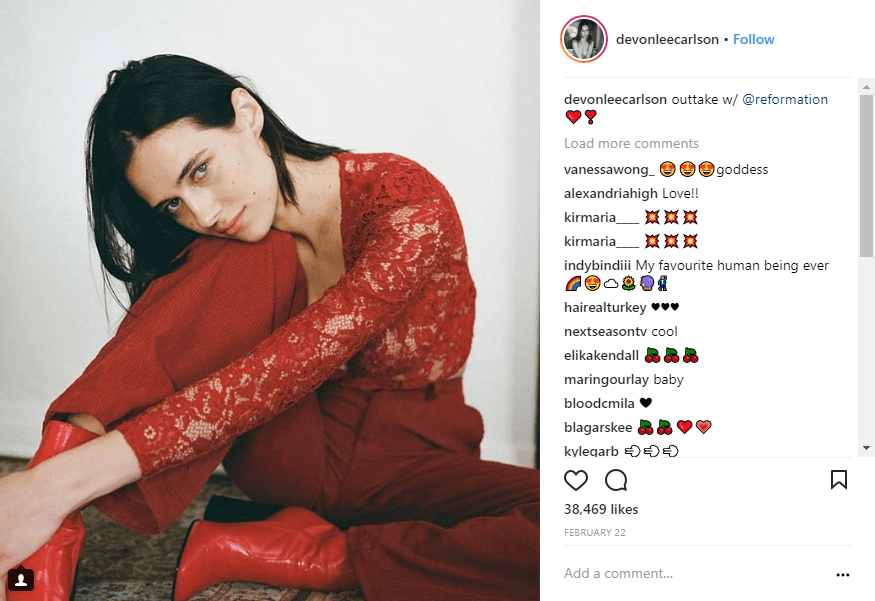 People would often buy products and services used and suggested by influential people they follow. Try to find some influencers of your industry to make sure your targeted audience is relevant to what you're offering.
6. It provides easy user-generated contents
Another source of information that people look for apart from influencers? Your buyers. What makes getting user-generated content on Instagram so much simple is that most of the time you don't have to do much of a thing. Companies often repost photos of their customers using their products because of the authenticity value.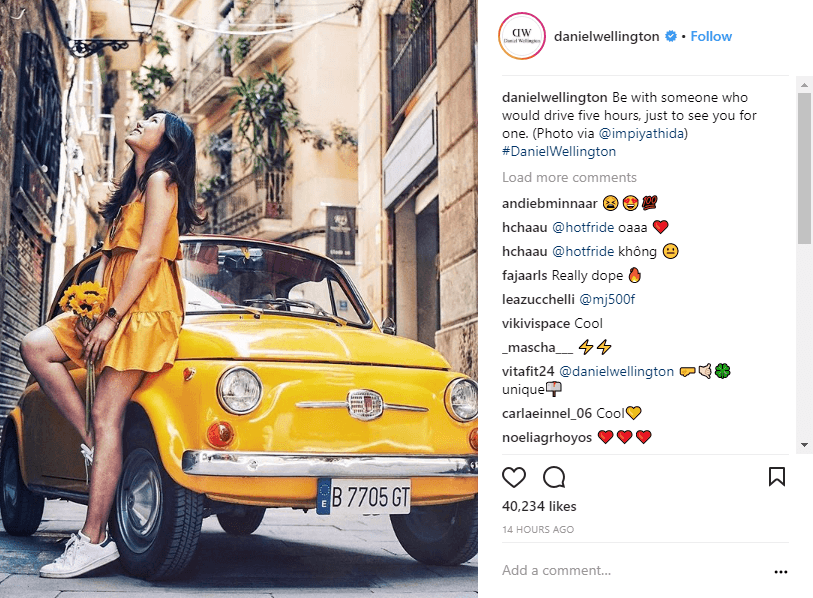 People like to take photos, especially those who are on Instagram. When you have a considerable amount of audience, think of a few campaign and hashtag ideas to get users to feature you in their photos.
7. Instagram Stories
Stories are a way to keep your frequent followers engaged with you every day, the same way Snapchat does. There are a lot of inventive ways for businesses to use their stories to keep their customers entertained or intrigued. Rather than a simple portrait photo, Stories have stickers, filters, and drawing tools, allowing for more creativity than regular posts.
Stories disappear after 24 hours, which means it will require less effort for its content because it won't be around the day after for people to see.
Additionally, if your business profile has more than 10,000 followers on Instagram, Instagram will allow you to include swipe-up links.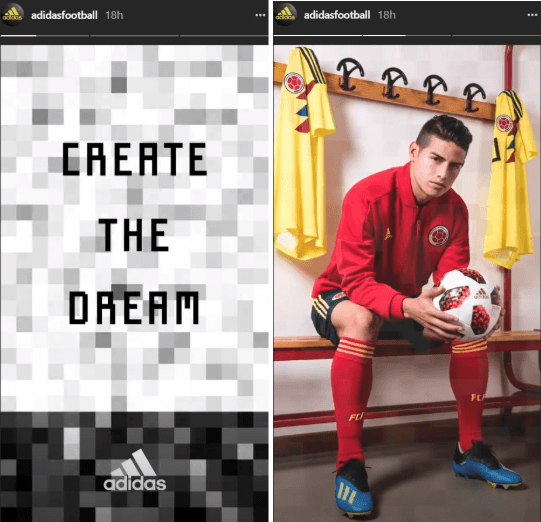 8. It now has 'shoppable' posts
In our earlier entry, we've mentioned that this feature is a game changer for Instagram. In short, Products can be tagged directly in Instagram posts once a catalog has been connected to your business account. This gives shoppers a visual shopfront to explore new products more easily. Specifically, the product tag includes a description, price and also a link to the business mobile site.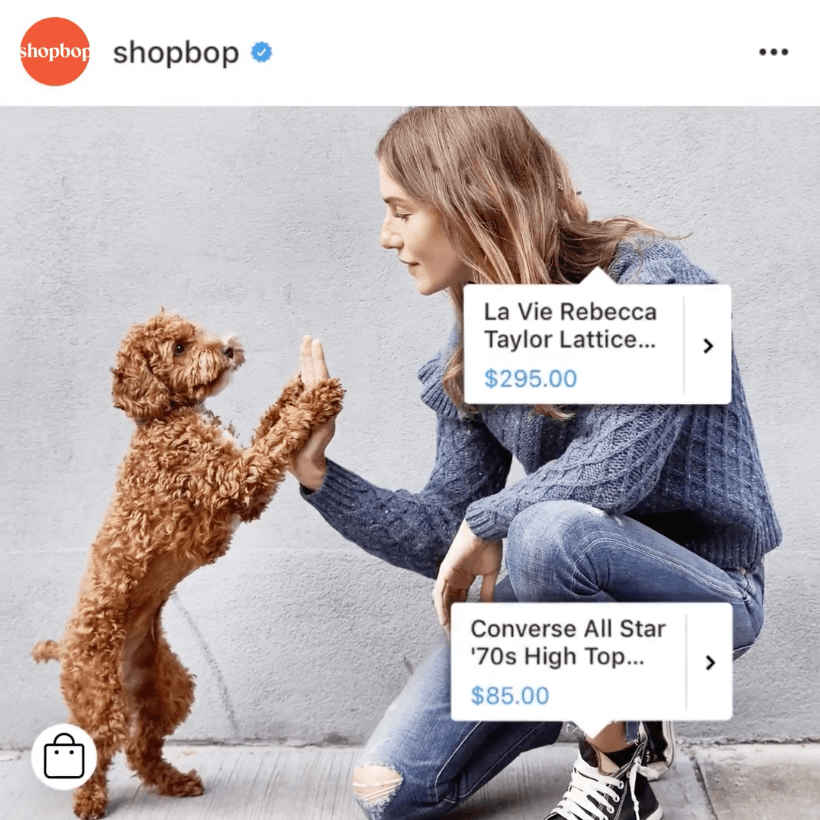 9. IGTV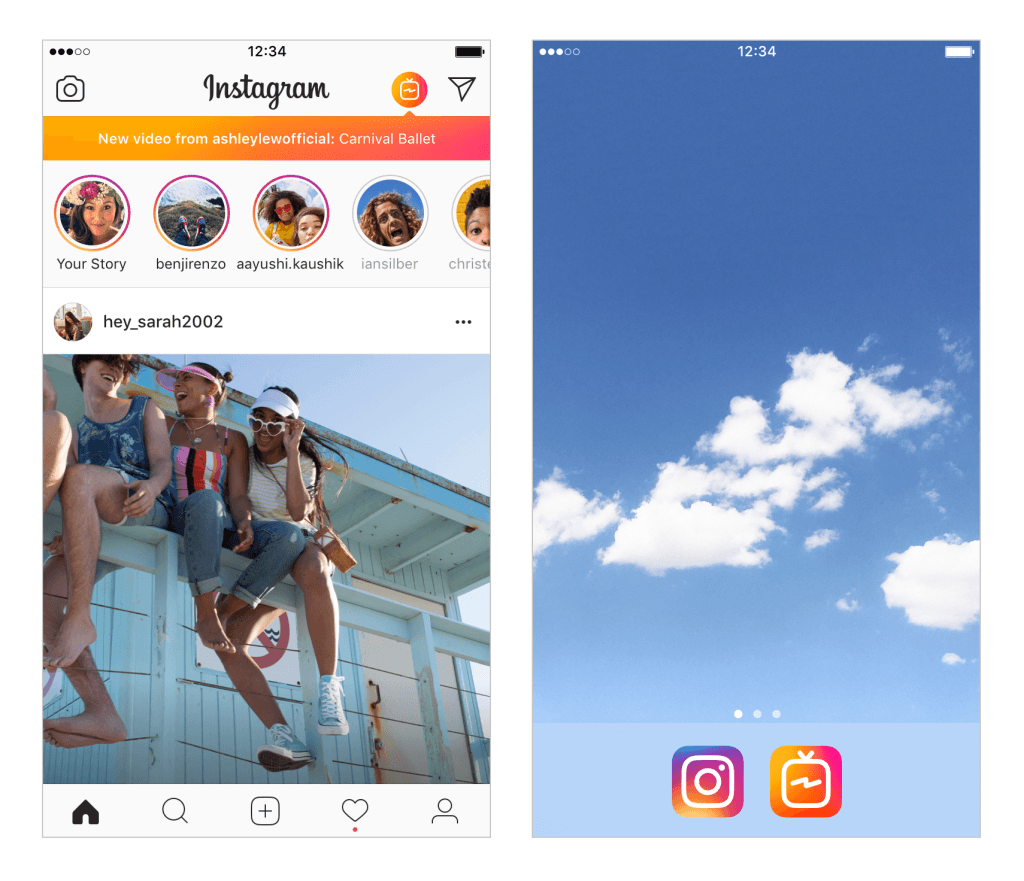 IGTV is the latest feature that Instagram announced and deployed to the public. It serves as a feature inside the current Instagram app or as a stand-alone app for watching long, vertical video from Instagram creators. Content creators are known as channels. While this new feature has not been widely adopted yet, there is quite some space for its potentials, in regards of Influencer Marketing.
Featured extension to check out: Magento 2 Shoppable Instagram Feed extension by Magenest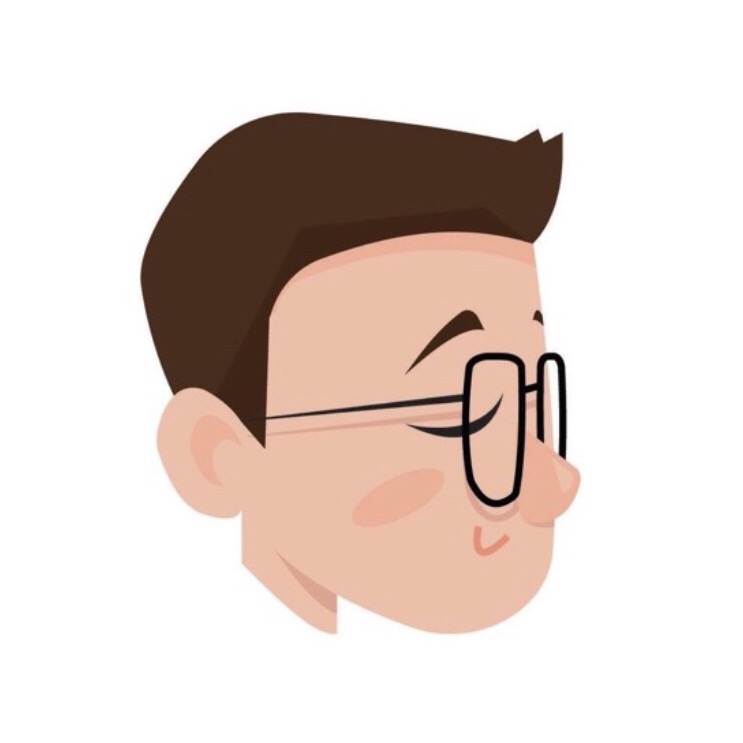 A graphic design and copywriting enthusiast. Marketing Manager