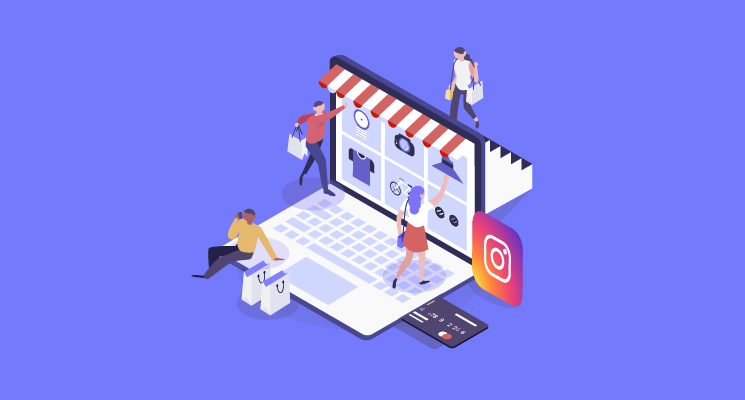 The world is witnessing a drastic change in the buying behaviors of consumers. Say goodbye to wandering in a crowded mall with limited choices of brands, now with the help of the Internet, people can access hundreds of tailor-made stores based on their preference right from digital devices. The growing demands for better online shopping platforms have led to the innovation of various services. Amazon, Facebook, or Instagram have been updating their functions to fit in with the new requirements of the market.
For a decade, Instagram has created numerous breakthroughs for the benefits of users. With the development of brand new Instagram shopping features, this platform is proving its superiority over other SNS (social networking services) in supporting the eCommerce experience of buyers.
Currently, the platform is serving a huge amount of audiences: A billion active accounts every month. This makes Instagram a lucrative environment for businesses to expand their influence since 60% of users discover new products through Instagram. According to Facebook, 130 million accounts use Instagram posts to know more about products monthly. This number once again confirms the power of Instagram in eCommerce and store owners are eager to explore the potential of this platform.
The evolution of the Instagram Shopping feature
Instagram understands the needs of retailers and quickly follows the trends by developing helpful eCommerce tools, although, in the beginning, they didn't show much interest in investing in the online shopping competition.
In 2018, the service introduced Shoppable Tags that allow users to directly put product links on Instagram posts and stories. When visitors tap on the tagged items, the name and the pricing of products will appear. These tags provide a quick introduction so future customers can consider whether to purchase or not.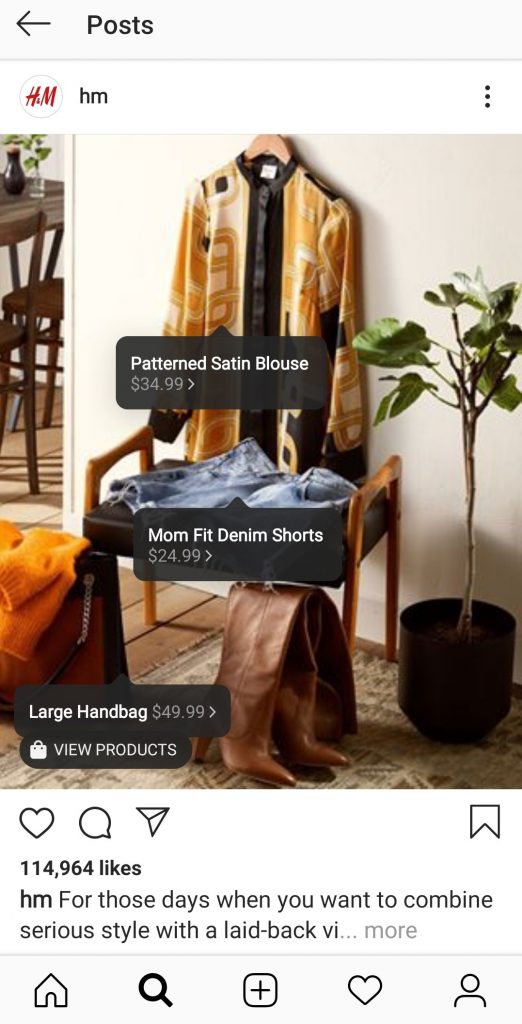 If they decide to have further actions, shoppable tags redirect buyers to the website for more information. Store owners can also include tags and links in their Story so the products have more chances to get closer to Instagrammers.
However, this is still not the ultimate journey. Consumers want a seamless journey that doesn't force them to jump between platforms. So on March 2019, Instagram provided sellers with its Checkout feature, where customers can pay for their desired items right on Instagram.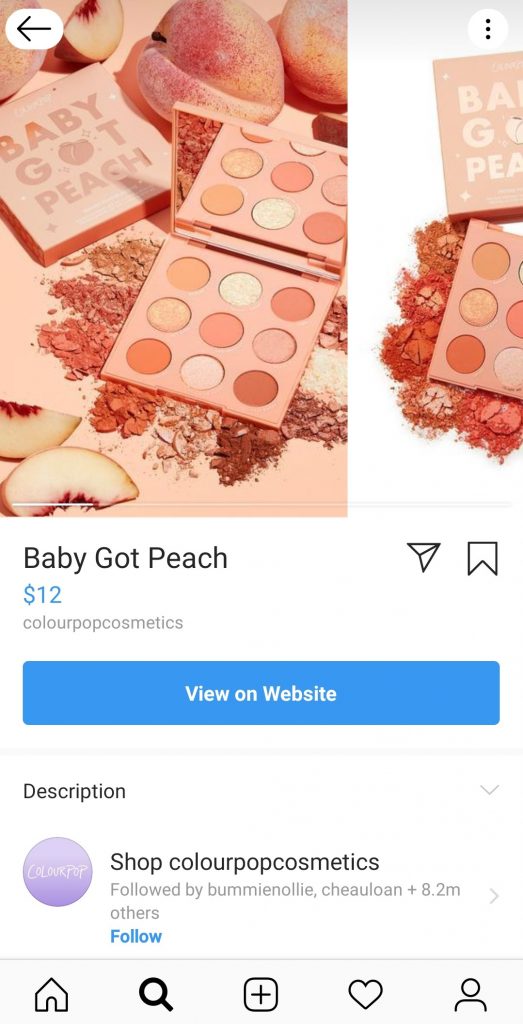 This is a leap of Instagram on changing the face of eCommerce. The new display turns your Instagram into a mini-store with full information about the products and related goods, pricing, promotion, description, and links of the product pages.
Today, Instagram shopping features are available in almost 50 countries and bringing more and more positive shifts to online stores. There are two major usages of Instagram shopping features:
Shoppable tags in images, videos, and stories

The check-out feature lets customers purchase right inside the platform.
With these updates, Instagram is getting closer to the throne of the best SNS platform in the eCommerce world. So how exactly a social network contributes to the growth of your business?
The irresistible advantage of optimizing Instagram Shopping feature
Frictionless route transforms the buying experience of customers
One thing you must admit, it's easy to get attached to social networks. That's why major names in the SNS world change their direction to follow eCommerce.
For example, you may read excellent feedback about this perfume from Facebook, but it takes lots of effort to actually visit the website. Even though you get all 5-star reviews, your conversion rate is at a standstill.
Customers want a simple procedure. If they like something, they want to see it right away. So Instagram gives you the tools to bring your store to visitors.
Stop waiting for customers to come, take the initial moves by showing them your stores through Instagram posts.
It will be a straight line: Right after they explore the products, customers can visit the website and purchase them. Within a few swipes and taps, buying has never been easy like this!
Combining fundamental functions with Instagram shopping features gives potential buyers the best of both worlds. If customers haven't made up their minds right at the moment, they can save the posts in their profiles to re-consider later.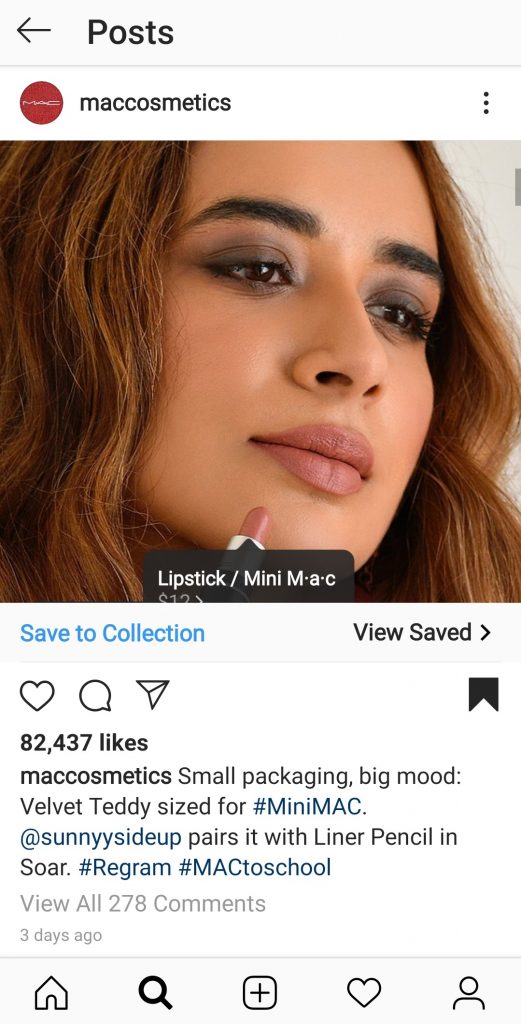 These seamless and convenient steps will create satisfying experiences for your buyers, which leads to a higher conversion rate as well as a higher chance that customers will come back for other products.
Products are advertised smartly
In the past, Instagram only allows its users to put the link on their bios or the caption. This situation limits the chance that audiences will visit your site.
The only way to show your products is by using ads, however, it doesn't show the elements that affect the decision of buyers like names and prices of the items.
With the new shopping feature, Instagram helps retailers to create a smarter and shorter route to advertise their products. The process from researching to purchasing becomes direct, which benefits both buyers and sellers.
Bringing your products closer to customers with high purchase intent reduces the workload as well as increasing conversion rates.
When you put the tags on your posts, they automatically include your post in the new Shopping Explore tab. This will increase the chance that potential buyers encounter your brand since the same categories are in the same groups from what users follow.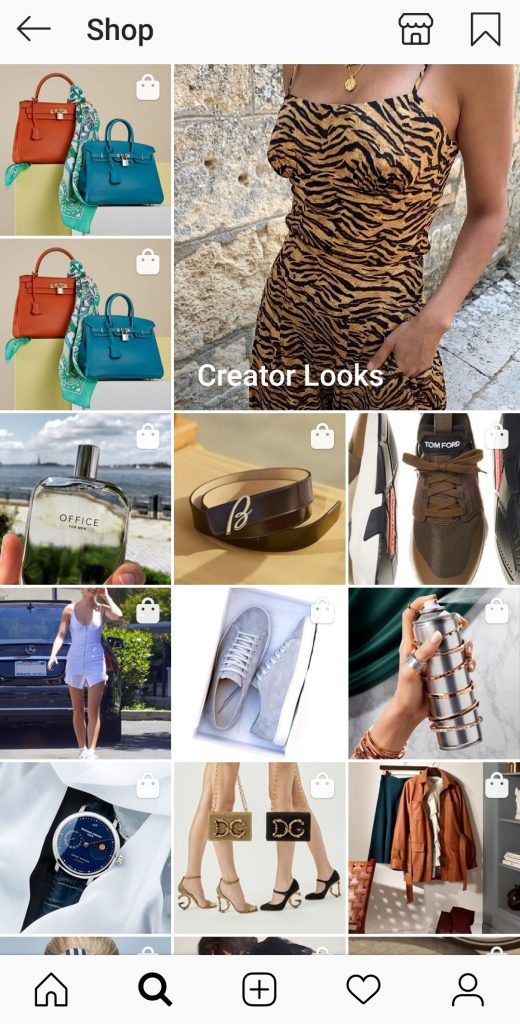 With the help of new tools, you can show the whole catalog with specific details of each product without interrupting Instagrammers' journey. The whole campaign of launching new arrivals can be run through Instagram posts.
For a quick tour, your store can use Stories to create a strong impression while maintaining a connection with customers. With 500 million accounts watch Instagram stories every day, you can get access to more potential buyers.
Bring customers closer to your brands
The goal of every brand is to create a strong relationship with customers so they choose to buy at your store and come back for further purchase.
Optimizing shoppable tags can increase the engagement of viewers at your store since it brings products closer to the people who actually want to buy.
When users decide to enter the shopping explore tab, it's likely that they want to purchase a suitable product rather than swiping through Instagram as a 'window-shopping' hobby.
They can also explore more about related shops through their history search and personal following accounts. Instagram analyzes and recommends accounts based on users' activities. This will help you to boost your sales quickly as you can find the right customers.
(You can read more about how Instagram changes the status of your business here.)
Instagram shopping features have drastically changed the way merchants sell products. With an easy set-up process, these tools have been helping brands to increase their traffic, revenue, and influence.
The clothing brand Barbour's sales have "increased by 42% and traffic to the website from Instagram is up 98%" since they start taking advantage of the shopping features.
For the tech accessories store Native Union, it has witnessed a 2,662% increase in Instagram traffic, which is an outstanding number for an eCommerce platform.
How to maximize the potential the advance of Instagram Shopping feature
It's important to understand yourself and the market to adapt to Instagram eCommerce. If your store is ready for the major change, you need to prepare a comprehensive plan to achieve great success with the help of Instagram shopping features.
To win this new competition, there are some useful tips that can be a game-changer!
1. Prepare your account
Changing your account to business is just the beginning. To set up the shopping feature, you must make sure your Instagram app is updated.
Instagram doesn't allow users to sell services, only eligible physical goods. It's compulsory for your store to follow all Instagram commerce policies.
The most important thing is you need a Facebook Shop to open Instagram Shop. As a part of Facebook, Instagram wants users to connect the catalog from these two platforms and creates a seamless shopping journey for customers.
After finishing all the preparation, you can activate your Shop tab by simply posting with shoppable tags!
2. Define your style
Each account should have its own characteristics to differentiate it from other competitors. This also goes with an Instagram shop.
Creating a beautiful feed is the best way to capture the attention of visitors. Your profile should be coherent in style to avoid a messy interface.
As a visual platform, Instagram focuses on creating the most impressive impact on users. Try different methods of presenting your feed, which is a mixture of images, videos, and stories to attract the interest of future buyers.
3. Plan carefully
As a new way for online shopping, Instagram shopping features have both its chances and risks that retailers must be careful to not follow the wrong path.
The admin should pay attention to every picture. When using shoppable tags, the products should be in the spotlight so people can quickly recognize them.
Some store owners make the mistake of overdoing when they try to add as many tags as possible in one post. You can try to put more than one product on one post, but don't overcrowd it.
You can use shopping features to announce new campaigns at your store. New arrivals, promotions, or sales can be displayed easily, and potential customers can see the whole collection without going to the physical store.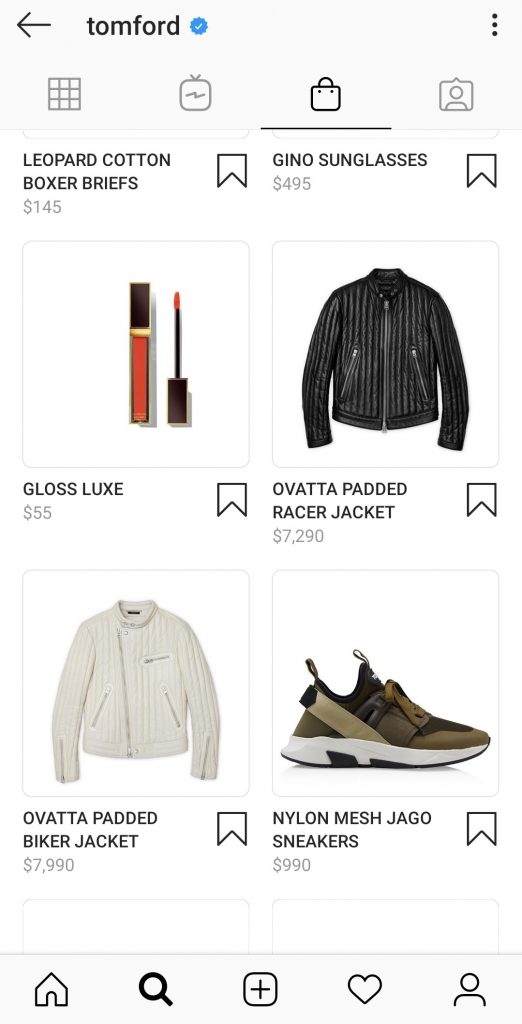 4. Make use of all Instagram features
Instagram has gifted users with various extraordinary features to help you express yourself on the Internet. So it's a waste to not make full use of these tools. Tagging influencers or a famous location will increase the chance that the products can get closer to Instagrammers.
Conclusion
Instagram has the ambition to be the only shopping mall you'll need. With the launching of new Instagram shopping features, store owners are standing in front of new chances to elevate the store to a new prosperous future.
It's for the best of stores to adapt to the new trend and develop your business through Instagram right now! Follow Magenest Blog for more updates about Instagram eCommerce in the future!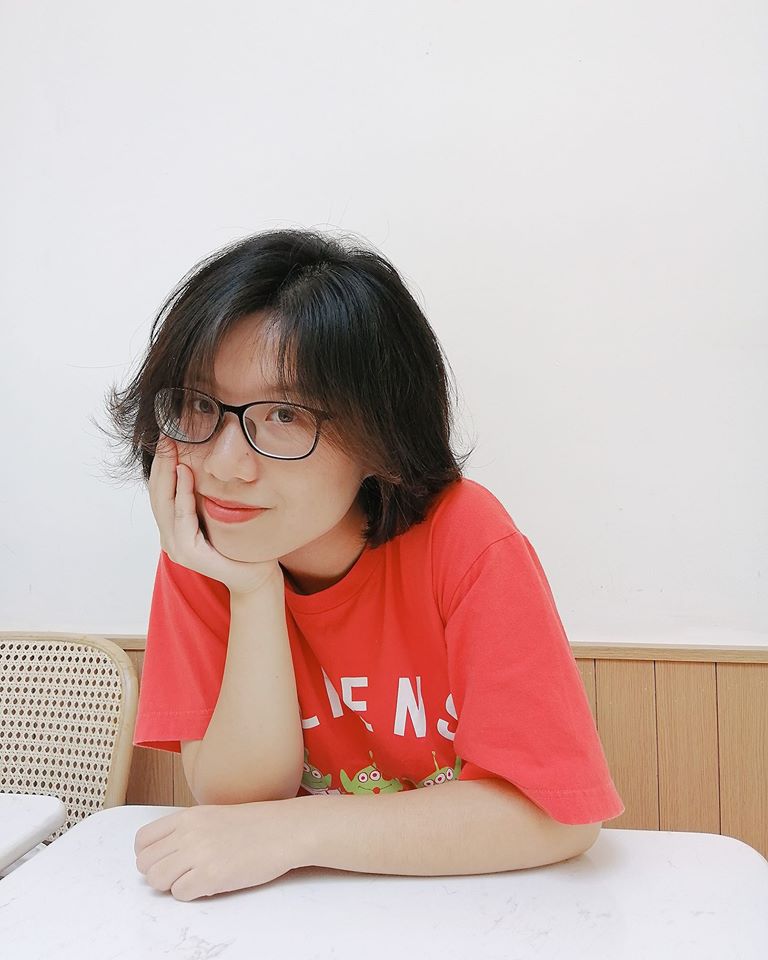 Marketing Executive | Learning new things every day.