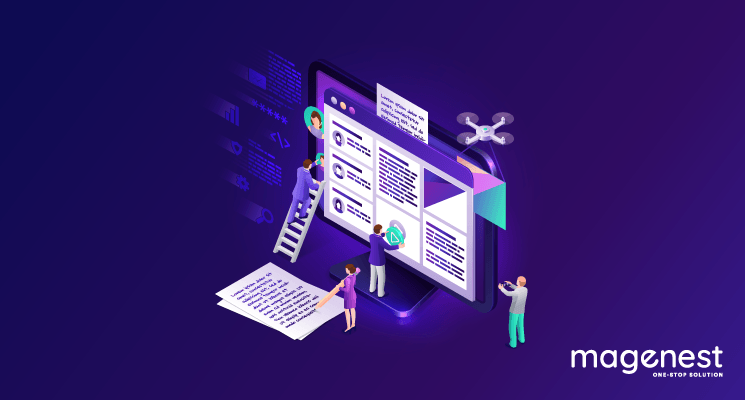 In practice, a landing page is the first line of defense when it comes to attracting and retaining customers on an online store. Whether you already have an established presence in the eCommerce industry or are looking to launch an online storefront, your landing page copy matters.
According to Tech Jury, targeting your audience correctly can boost conversion by 300% and more, while a disjointed landing page will decrease it by 266%. Additionally, Impact BND reported that 75% of businesses have problems finding suitable expertise for landing page copy optimization, while 20% lack effective landing page planning.
Your eCommerce platform's landing page is too important to be left to chance. Thus, writing an adequate copy to attract customers becomes a top priority. Let's take a look at several tips for writing landing page copy, as well as the advantages of doing so in 2020.
Advantages of Effective Landing Page Copywriting
Why should you pay close attention to your landing page copy? Your landing page is effectively the first impression a visitor will form in regard to your eCommerce platform. Depending on the information you present them with, as well as your featured deals, they might or might not go forward with their purchase intent.
According to HubSpot, landing pages have the highest conversion rate of all website elements present on an eCommerce platform at 23%. With global eCommerce sales expected to peak at $4.5 trillion by 2021, it's pivotal that you adjust your copywriting strategy to meet customers' needs.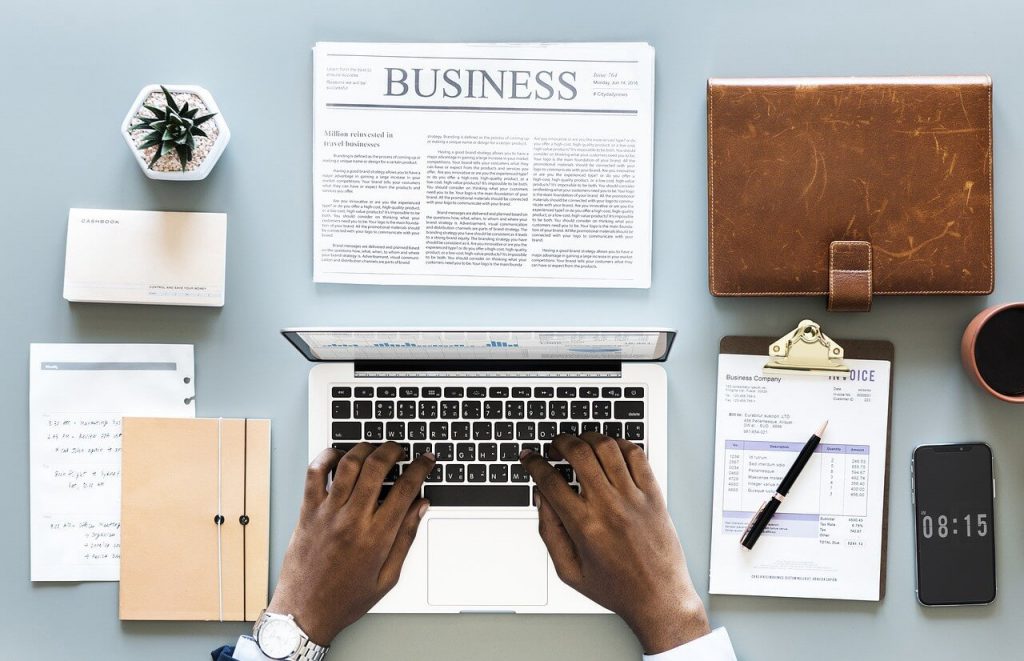 Make sure that your writing stack consists of tools that enable editing, formatting, and proofreading to avoid unnecessary lapses in grammar or legibility. To do that, you can utilize writing tools such as Trust My Paper and Evernote, as well as Best Essays Education and Readable, respectively. When all is said and done, some of the benefits you can look forward to if you approach landing page copywriting carefully include:
Improved SEO ranking for your eCommerce platform
Increased website engagement and subsequent conversion rates
Improved customer data quality and new analysis opportunities
Improved brand credibility, industry reputation and word of mouth
Increased revenue generated from sales of featured goods
Tips for Writing Landing Page Copy that Converts
#1 Address the Visitor Directly
You want to make sure that your visitors feel welcome from the moment they arrive at your eCommerce platform. An easy way to do that is to rely on personal pronouns in your copywriting. Address your visitor with "you" and talk about "us" (as in, you and them) in your content.
Avoid passive voice and focus your writing on calls to action and invitation to perform some form of action. The copy which doesn't revolve around the visitor and their needs will fail to attract attention and serve as a placeholder at best. Don't be afraid to personalize your writing and give your brand a voice of its own.
#2 Present Features as Benefits
Imagine for a moment that your eCommerce platform sells kitchen equipment and electronics. The best way to ensure conversion with less tech-savvy visitors is to talk about the benefits of using your goods, not their technical features.
As such, you should focus on writing about the benefits of having your products in the house and how they can improve everyday life. While raw features may work with certain customers, they will go over the heads of most visitors who simply want to buy useful items. Write your sales copy for landing page conversion as if you would describe products to a close friend of yours – your visitors will appreciate that.
#3 Choose the Right Keywords
People who rely on search engines such as Google and Yahoo will use keywords and phrases to find what they need. To continue from our earlier example, if someone wants to buy a microwave, they will search for a "quality microwave" or add a brand name there.
The best way to attract as many people to your eCommerce platform as possible is to choose your copywriting keywords carefully. Different sales campaigns that focus on various unrelated items will require different sets of keywords to rank well with search engine algorithms. Refer to tools such as Google AdWords and SEM Rush to discover the best words to include in your landing page copy and avoid DIY.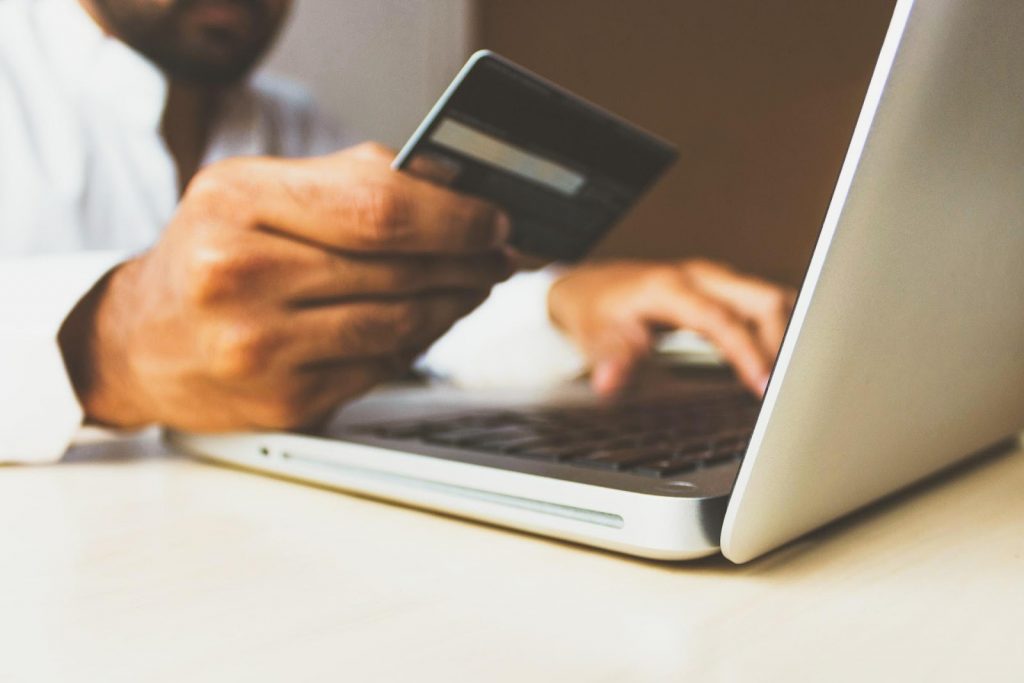 #4 Enable Content Skimming
Too much copy can hurt your chances at conversion. However, that doesn't mean you should write less content and make your landing page look barren. You can balance the two elements by introducing smart content formatting, with writing elements such as bullet points, bolds, and italics.
Including numeric content such as statistics and social proof quotes can also break up the pace of your copywriting and make the page dynamic. Given that eCommerce platforms naturally rely on ongoing sales events, discount offers, and other conversion incentives, facilitating content skimming is a good idea.
#5 Customer Experience Appeal
While not strictly related to copywriting, quality of life features that will improve your eCommerce platform's customer experience are just as important. Visitors simply don't like excessive popup windows, mandatory registration, or cookies, as well as auto-play content on the landing pages of websites they visit. Gatekeeping your website behind mandatory "ad-block off" requirements will also deteriorate the appeal of your website.
Make your platform as inviting and friendly as possible – you can take hints from platforms such as Book Depository in that respect. Give your visitors the choice of whether they will check out the featured deals page, whether they will register, or check out your individual categories. Calls to action copywriting can help you nudge them toward the most lucrative offers and play on their FOMO subtly, however.
It's time to start to write your own great landing page copy
Even the best quality products won't help you convert new leads if your landing page copy doesn't speak to your visitors. Take your time and write copy, which will resonate with the needs and expectations of modern eCommerce customers. Play on your visitors' sense of urgency with smart calls to action and personalized writing.
However, avoid excessive FOMO, which will make your platform seem unprofessional and desperate for clicks. Put yourself in the shoes of third-party visitors, and you will have a much better sense of what kind of copy to write. Once you strike a good balance of sales and personalization, your landing page copy will convert new leads organically and effortlessly going forward.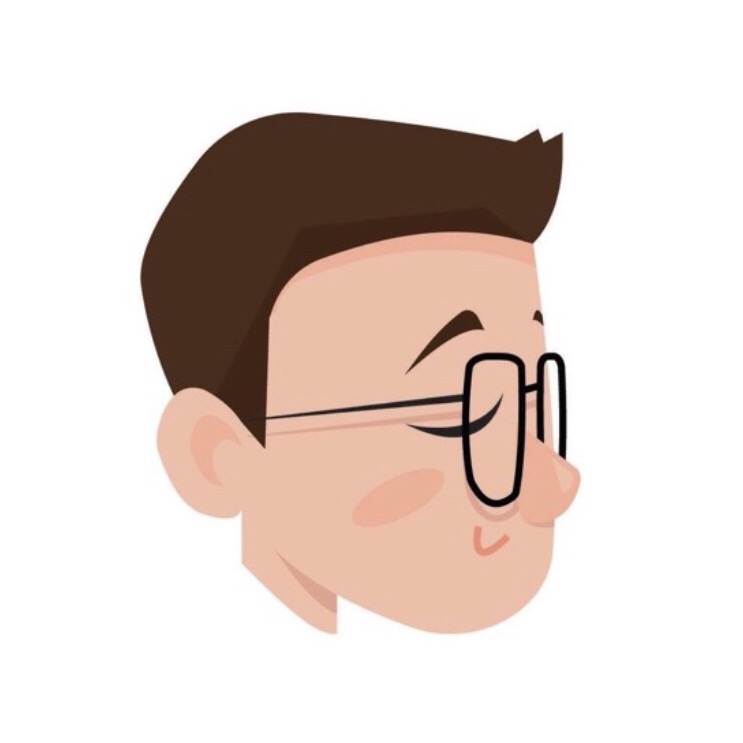 A graphic design and copywriting enthusiast. Marketing Manager