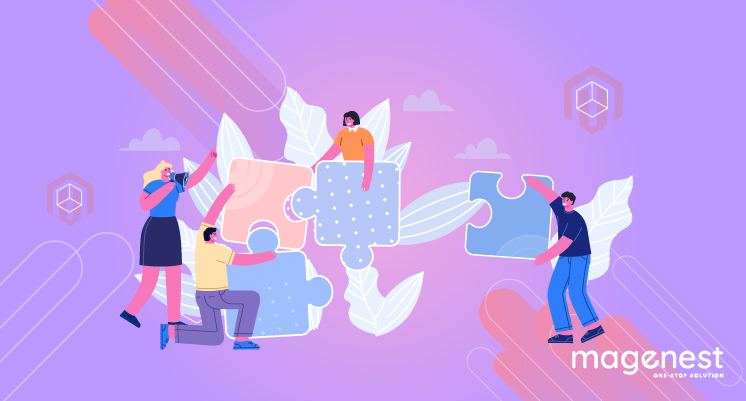 Importance of product image for online store
Images are powerful. In any eCommerce store, the product image is the most important feature. Product image is what the customers see at first glance.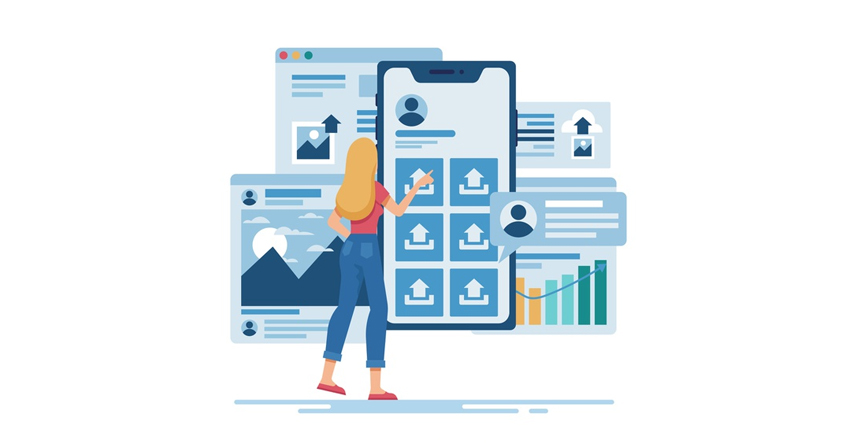 Product images help customers better understand the product. It captures the attention of the person visiting your online store and has the potential of turning your visitor to your customer. Over 75% of consumers affirm that a strong persuasive point for their shopping decisions is product pictures.
Product image can help boost your brand as they act as a brand ambassador for the store. They deliver your style and brand in the easiest and efficient way.
A good product image can attract customers to your store very efficiently as it should be assumed that the customer will check the competitor's product before the purchase.
The Magento product image comes with very vast features that do help its users to present the product in the best possible ways and more efficiently.
This enhances revenue and sales of the brand and also provide brands leverage over other competitors, resulting in Magento being one of the best eCommerce platforms and favorited among merchants and customers.
Default features of Magento product image
By default, the Magento product image is replaced with Magento's logo until the placeholder is not being used.
Placeholder: If your Magento 2 product image is not ready to upload on your eCommerce store, you can add an image as a replacement. This temporary product image is called Placeholder. A different placeholder can be used for each image.
In Magento 2, you can upload multiple images for each product, rearrange the order and control every single image is used and how to use it. Magento also provides the facility of importing images as a batch if the image quantity is heavy.

Throughout your catalog, a single image can be displayed in different sizes because the images are required in different types.

In the catalog, image types are used in different places. For each type, you can choose the same product image because if the image is not assigned to each type a placeholder image is set as default.

If a user wants to upload a large product image they can consider setting the pixels to the maximum and automatically resizing the image before the upload.

Image zoom is activated if the larger image is uploaded than the actual image container size
Following are the Images type in Magento 2 Product image:
Thumbnail

: these images appear in the shopping cart, thumbnail gallery and in related items blocks

Small Image:

these images are added to appear in the product listing and in search results mages and for the sections like cross-cells, up-cells and in the new product list

Base Image: base Image is the main product image
Media Image: These images are optional and these additional images can be associated with the main product image like logo, care instructions, etc. If it is set to exclude, it does not appear in the gallery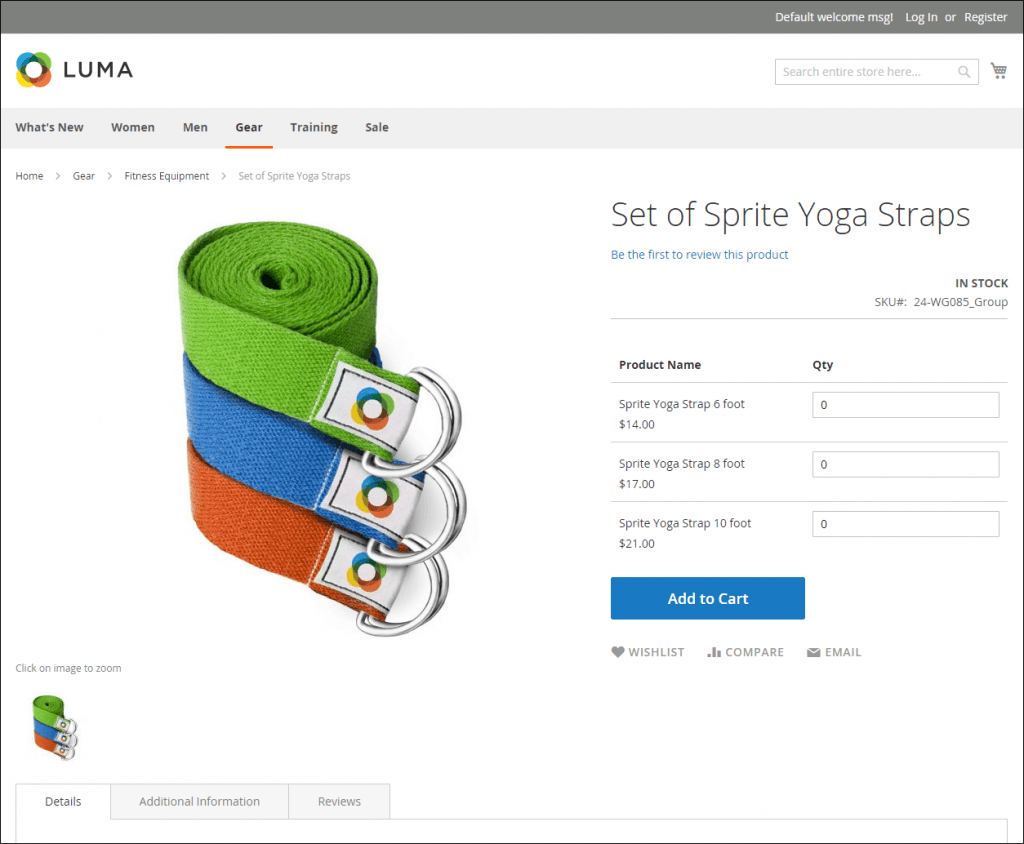 7 Tips to optimize Magento 2 product image
There are a lot of tips and tricks that can be followed to optimize the Magento 2 product image that will ultimately result in more sales. Properly optimized product image can result in
Increase in sales and revenue

Increase the load time for your site

Improve the website's usability and performance

Improve SEO and search engine ranking
Follow some tips and tricks that can be followed to optimize the Magento product image and get the best outcomes.
Select the best image
When uploading a product image, the first thing to follow is the best and high-quality image for your product, as the customer cannot see your product in person.
So choose the image that describes your product in the best possible way.
Select JPEG (or .jpg) as a file type for your product image as it has a lot of great qualities like it can be compressed without size reduction and compromise of the quality. JPEG images, without becoming massive files, can also show great details.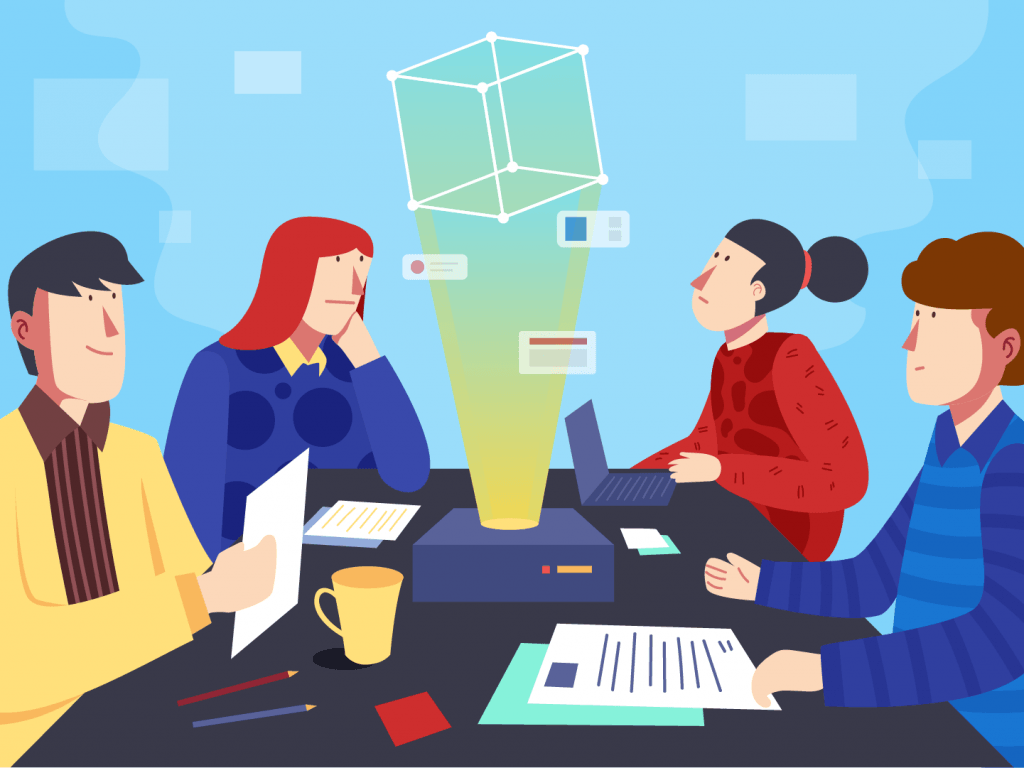 Image swap
Image swap helps in improving customer experience. In Magento 2, many third-party extension providers deliver product swap tools that work very efficiently.
When a customer hovers over the product image, it will be automatically replaced by the other next picture. This feature can be used to show different angles of the product, giving the customers a more detailed view of the product.
Magento 2 also gives the opportunity for admins to animate the swap, which can result in more attraction for the customer.
Image zooming
Enabling the zooming feature can let the customer see details of the product. Magento 2 product image features provide the facility of adding image zoom magnifier feature which is available in different types.
For example, the lightbox preview can be selected to display images in a full-size window. You can also customize a lightbox with different transition effects and navigation styles. For mobile users, a mobile-friendly image zooming style can be selected.
Product label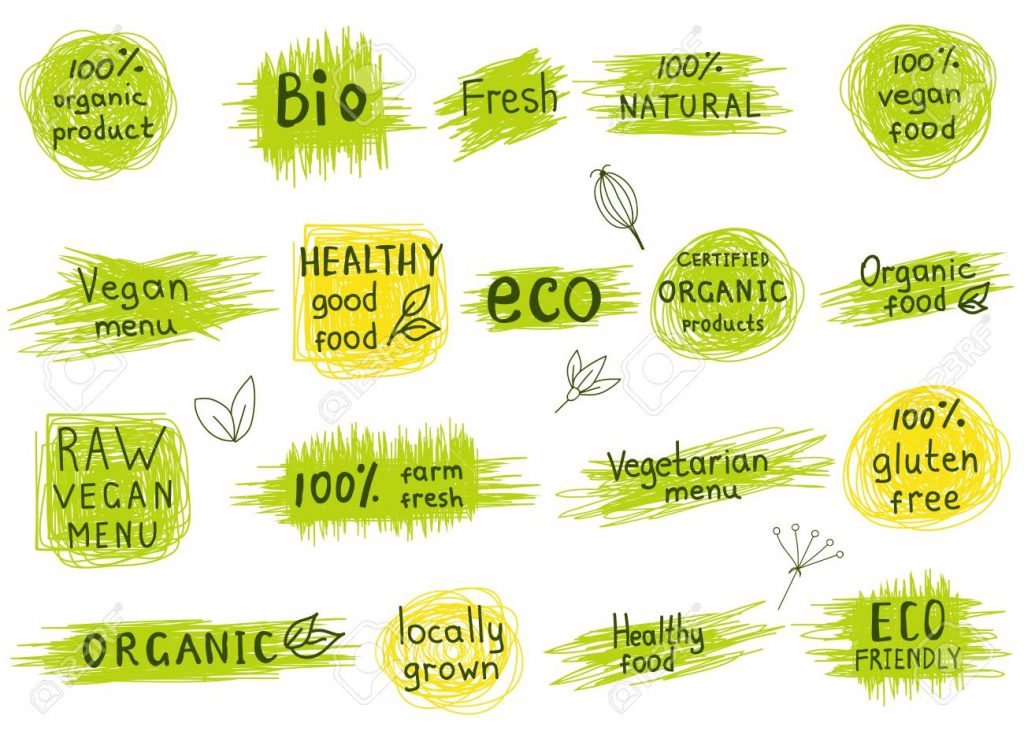 Product label in Magento 2 provides the facility of adding different label types to any product like "New Arrival", "Sale" or " Out of Stock". This label makes the product image more eye-catching and works as an effective marketing tactic to draw more customer attention.
This feature in Magento 2 also provides the ability to add image labels to product listing. You can position the label on the product image anywhere you want. It's easy to install this feature from extensions like Magento 2 Product Label.
Color swatch (Magento default)
In many products, color is very important as customers have high expectations when it comes to color. Magento 2 allows its merchants to add color swatch in the product page or product listing.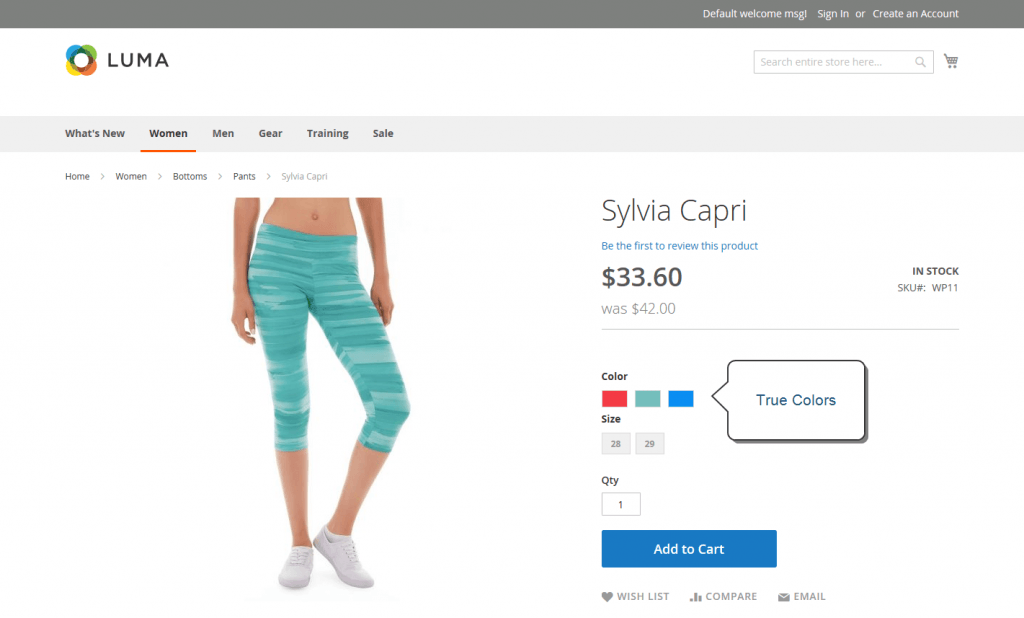 Magento product image features provide the facility of choosing between text-based swatches (if an image is not available for the swatch, the attribute value appears as text) or swatches in layered navigation.
Color can be indicated by text swatch, visual swatch or drop-down input control. When the Swatch is chosen, they are synchronized to display the corresponding product image.
360-degree product viewer
The 360 product viewer extension provides the facility of a multi-row 3D product view and integrated advanced 360 degrees. This feature is enabled in the standard Magento 2 product gallery.
This feature is built for real business. To enable 360-degree product image, all you have to do is just import image into software, apply edits and hit publish to get the final 360-degree image as Magento product Image
Product animated GIF image
Magento 2 product image features do not let the resizing of the GIF image lose its animation while uploading. That results in a better description of products through product image resulting in better sales and revenue.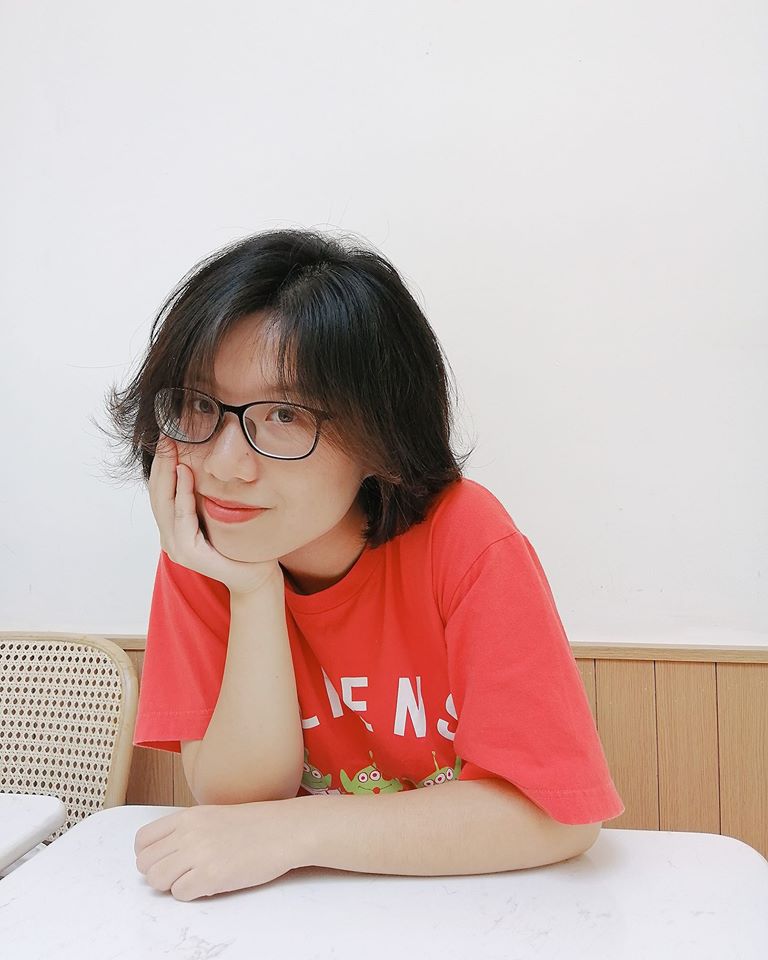 Marketing Executive | Learning new things every day.