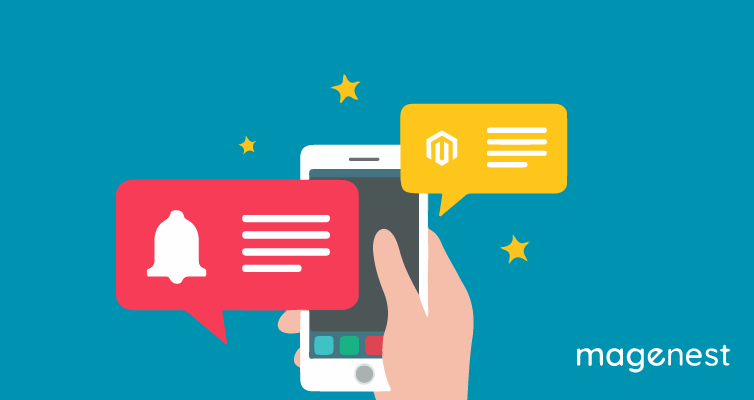 The growth of technologies has been bringing the world closer. As a result, they use the internet and technologies for various purposes, including relaxing, shopping, meeting, studying, managing, and working. Online business experiences rapid growth in recent years, especially in 2020 when the pandemic broke out.
According to trustworthy surveys, Magento 2 is a highly recommended e-commerce platform due to its flexibility and excellent features. One of the most noticeable and useful features is the Magento 2 Push Notifications.
As E-com businessmen have been using this tool for years, there are countless different types of Web Push Notifications, Moreover, numerous companies have joined the market to sell their own web push notifications products. So, it is extremely difficult to choose the right extension for your business nowadays.
If you are running into that trouble, then don't worry about it. This article will show you the list of the top 8 useful Magento 2 Push Notifications extensions 2022 for online business and management in detail.
List of 8 Magento 2 Push Notifications extensions
Notification Box, as its name implies, is a tool that is mainly used to transmit important information and messages to the customers, such as new products & services, promotions, updates, etc. This Magento 2 tool was introduced and developed by Magenest, which has better functions compared to email or SMS. Store owners can inform their customers about new information in a faster way.
Below are some reasons that you need to use this Magento 2 Push Notification extension by Magenest.
To succeed in the customers' minds, Notification Box will deliver your messages to the right target audiences at the right time.
As a web push notifications tool, which is evaluated as the highest view rate among the communication channels, Notification Box will be a good tool for your communication strategy.
This Magento 2 Push Notifications extension can transmit your content and messages in real-time to encourage the growth of your customer interaction.
The Notification Box will help you deliver more catchy and appealing content to customers, thus increasing conversion rates.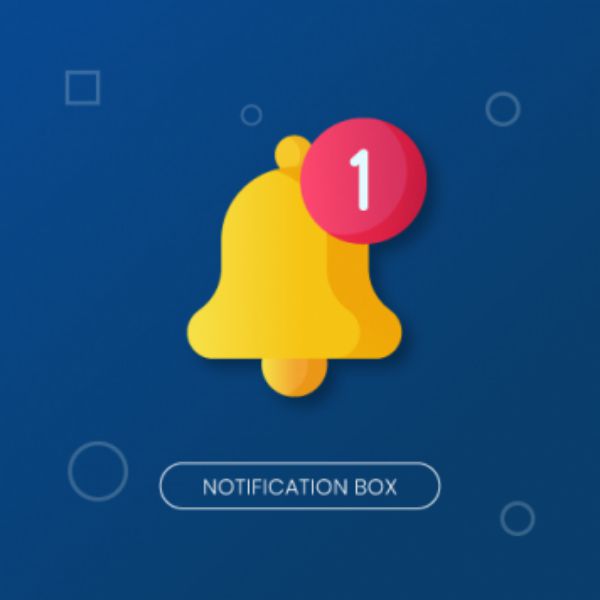 The key features of Notification Box for Magento 2:
Highlight features for admin:
An unlimited number of notifications: There is no limitation on the number of notifications delivered to the customers because the tool connects with Firebase.
Setting up popups: Surely, your brand will be highly evaluated by the customers because you can personally set up various popups that will ask for the permission of each customer before a new message is sent to them. In other words, this action can build mutual trust between you and your customers before developing loyalty from them.
Managing the number of notifications to customers: The notification box can be created in the header section. Besides, too many web push notifications may annoy some customers, so an admin can easily limit the maximum notifications sent to each customer during a day.
Managing online data: As an admin, you can set up the notification mode by either sending immediately or scheduling time. This function will save the admin a lot of time to manage a large amount of information and data online.
Setting up notifications conditions: The conditions to send notifications can also be set up. However, you need to refer to the customer behaviors or their attributes to set up the conditions.
Customizing the design: You can decide the design of the Notification Box. This means an admin can customize the text, image with URLs displayed to the customers.
Managing the stores with message types: Luckily, an admin can also get three message types from this Magento 2 Push Notifications extension, namely review reminder, abandoned cart reminder, and order status update. Surveys already prove that the stores' sales will grow thanks to those smart notifications. More specifically, with each message type, the admin will need to have a specific action in the Magento backend, such as:

Abandoned cart: As an admin of the store, you can set the time for how long a notification will be sent after a shopping cart is abandoned.
Review reminder: Admin can require the customer to write a review after buying the store's products. Also, the admin can set the order status of the customer to remind them of this action.
Order status update: Sometimes customers may worry about the status of their orders, and this leads to the demand to keep track of what is happening with the products. Therefore, the admin can choose the status of the order and send it to the customers via web push notifications.

Customer-friendly platform: One special feature of the Notification Box is that the notifications can be customized and personalized differently by the users based on each customer group and different store views. Therefore, they can make the notification become more attractive and suitable to the target audiences.
Highlight features for customers:
Easy checking: The customers can check their notifications via notification box and browser web push in the frontend.
Filtering notifications by categories: This function originated from the fact that each customer may receive numerous notifications from different stores during the day, so filtering may help them follow and manage the messages and information systematically. Moreover, filtering notifications will reduce the risk of missing any important information from the stores that they follow, such as promotions or discounts, etc.
Managing notifications from customers: By using this Magento 2 push notifications extension, customers can also carry out various actions with the notifications that they receive. Some typical functions should be mentioned, such as deleting, marking notifications as important messages or marking as read, etc.
Price: You only need to pay $99.00 to acquire this Magento 2 Push Notifications extension for your business optimization.
Compatibility: CE, EE 2.3.x, 2.4.x
AnoWave Push notifications for Magento 2
According to surveys, repeat customers' expenditure plays a vital role in an e-commerce shop's revenue. This gives rise to the question of whether you get the most from your existing customers or not. Therefore, Magento 2 Push Notifications are needed in this case. This extension is developed and built by Amasty which aims to increase more interaction with customers in order to strengthen the relationship between the sellers and buyers. Besides, the web push notifications that this tool offers may bring some key benefits, namely, retention rate growth, brand awareness, and revenue increase.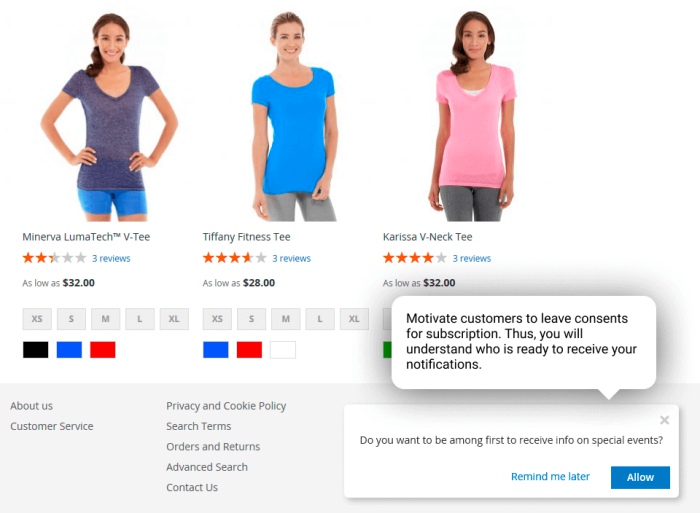 The key features of AnoWave Push Notifications for Magento 2:
User-friendly platform: A flexible extension setting system allows you to customize the text, time, pop-up appearance, frequency, etc. to motivate the web visitors to subscribe.
Data collecting: This tool allows you to collect data from a certain campaign, analyze and improve it for better results.
Remind function: Design a unique notification to call the action from the viewers by yourself with an eye-catchy logo, impressive content, etc. You can remind the customers whenever there are new deals, offers, etc.
The developer will require you to pay $129.00 for this extension. If you want to build Web Push Notification Magento 2, this tool is not a bad option. However, this Push Notification Magento 2 extension is not compatible with Apple platforms and Safari browser on Mac.
Mirasvit Magento 2 Push Notification
Mirasvit Push Notification ranks fifth in the list. Owing to its services and key features, this extension is highly evaluated and recommended by users. You can find a completely new way to connect your customers with this extension, which is much faster. There is no need to send messages one by one, this tool will save you time and energy.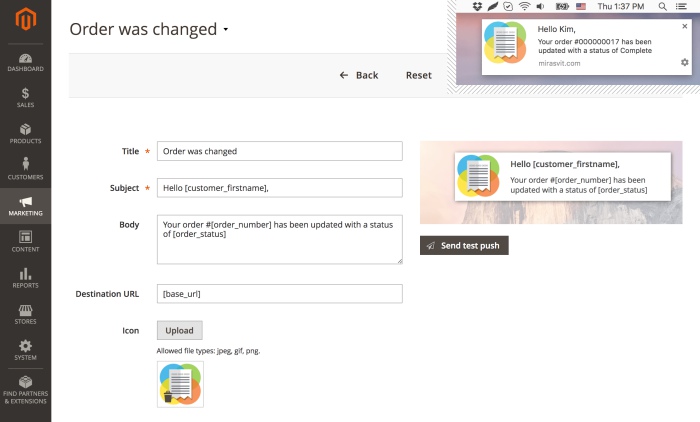 Some feature highlights of Mirasvit Push Notification:
Flexible Magento 2 push notifications popup: Since the customers allow your notifications to appear on the screen, they are likely to see your future push notifications popup without keeping your site open, even if you can see them whenever your computer is turned on.
More benefits compared to traditional email: Some typically advanced features include easy subscription, faster messages, a higher rate of interaction with customers.
Automatic function: The notifications will be sent automatically if the customers register the account.
Personalizing notification setting up: You can personalize the message and notification to each different customer. Besides, the notifications are also different according to the time of the year, it can be a new promo or the announcement of an upcoming event, etc.
Flexible management functions: This means you can create or delete push notifications, even edit them to make another version of the notification.
The cost of this extension is $149.00 for the community edition, which is evaluated as a reasonable price for all of its benefits. Moreover, the extension offers 90 days of free support, lifetime updates as well as free installation.
This extension is easy to use, which means it can work on Chrome, Firefox, Edge, desktop, or mobile devices. Besides, it is compatible with Magento from 2.0.x to 2.2.x.
Push Notifications using Google Firebase
By using this extension, users can connect with the new function of Google named Google Firebase. In fact, this tool allows you to send push notifications to customers with Google Firebase. This can be used easily by everyone, even those who are not good at coding or technology.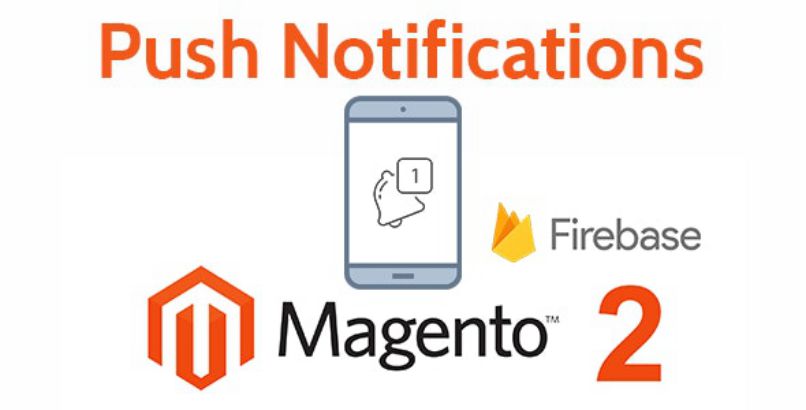 Highlight features:
Notifications are sent to customers on the browser
As the admin, you can manage and create push notification from the backend, upload an image, and redirect to the URL
You can manage any subscribers to your sites easily
Price: This tool is attached with Google, so you only need to pay $15 for this extension.
Compatibility: Magento version 2.0.1 to 2.1.3, Firefox, Chrome, Edge, Safari.
PushAssist: Push Notifications Extension
This extension provides web push notifications for many platforms, such as WordPress, Open cart, Drupal, etc.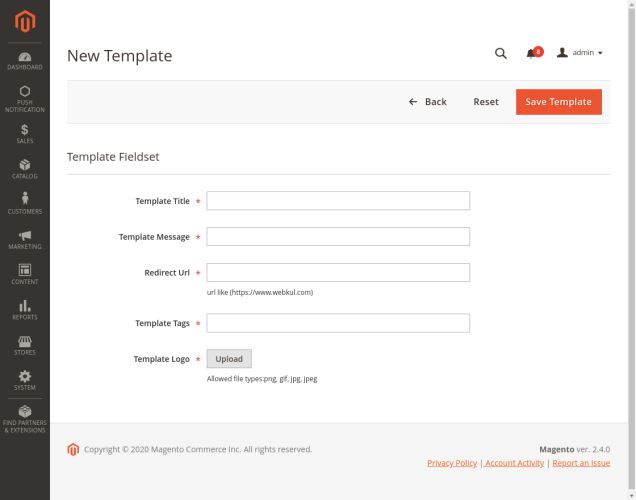 Highlight features:
Flexible price so that you can choose the suitable pack which meets your requirement at different times.
Connecting a large number of subscribers, sending many notifications, unlimited recurring campaigns.
The extension also has some special features, such as A/B testing, rest API, phone and email support, custom domain integration, etc.
Price: From 0 to $999 depending on the demand
Compatibility: Chrome, Firefox, Opera, Safari
Webkul push notification
This extension belongs to the low-price categories. Customers can receive real-time push notifications from this tool, especially when they want to have some updates from the stores.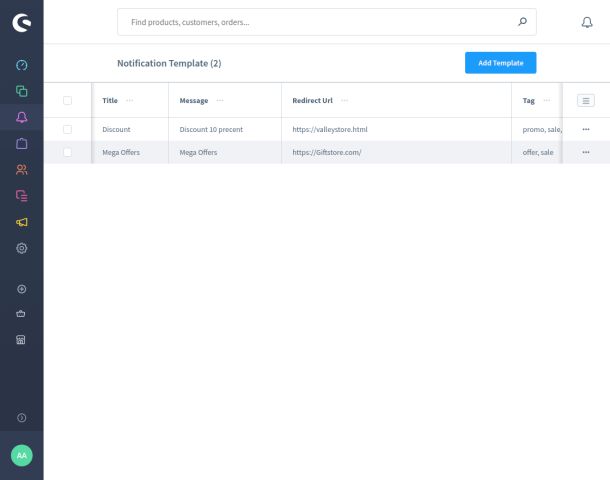 Highlight features:
SSL certificate
Users can send their notifications to many customers at the same time
From the backend, users can view their customers
The flexible platform can be managed easily by the admins
Admins can create, edit, delete the notifications
Price: $99 - $198
Compatibility: Firefox 5+ and Chrome 14+
OneSignal
This tool is mainly used to create automatic push notifications as well as some other messages to attract the customers' attention.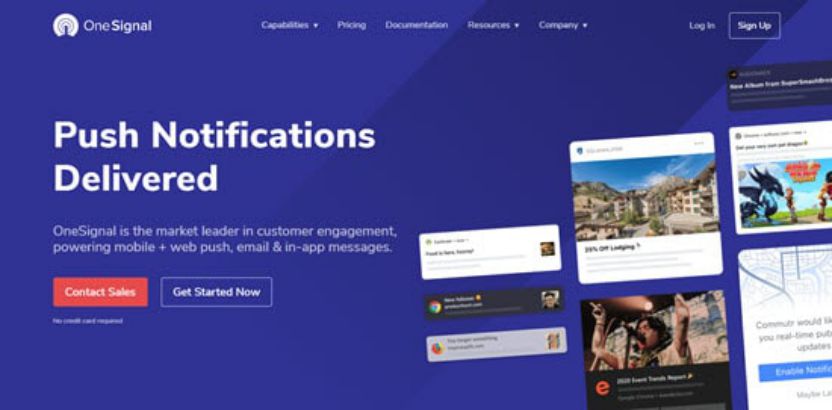 Highlight features:
Your push prompt can be set to display after some page views, this will save your time a lot.
As the admin of the site, you can use this extension to create in-app messages and emails.
The tool offers A/B testing and much useful analytics
You can easily view your customers and segment them into different groups for better targeting.
Price: $99
Push Notifications: PushEngage
PushEngage is also regarded as a really good tool in the business market. It plays a role in connecting with all website visitors by delivering them many messages.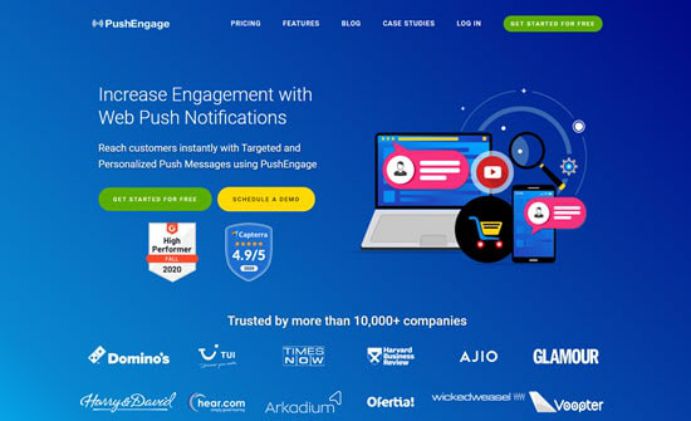 Highlight features:
This tool has the main function of transferring messages, so it is flexible in changing the mode from sending automatically to sending custom messages. This function can be managed by the admin.
The set-up process is simple so it is certainly a good option for both advanced users and beginners.
Despite HTTP or HTTPS websites, it works on both.
Some powerful features include A/B testing, automatic drip campaigns, schedule messages, etc.
Price: $25/month
Conclusion
The list of five useful Magento 2 Push Notifications extensions above will help you have an overview of these extensions in terms of key features, price, and compatibility. No doubt that each extension will play its own role and have its own special features.
However, the general point among those Magento 2 Push Notifications is that they allow users to customize the setting. We hope that this list will be useful for your sales strategy; in other words, you have enough foundation to choose suitable extensions for your business objectives.
In case you want to learn more about Magento 2 extensions, feel free to visit our store. We offer a huge variety of extensions for Magento 2 for you to choose from. If you cannot find the extensions you are looking for, feel free to contact us via our email support@magenest.com.