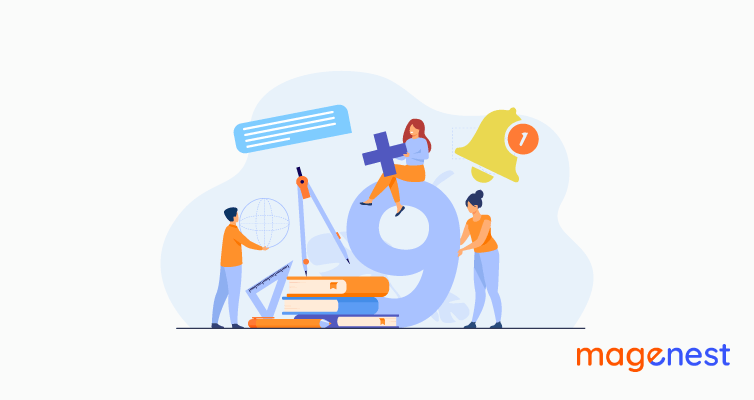 Web push notifications are one of the best ways to interact with customers. A lot of time and effort is needed to set up a good web push notification campaign. Some key metrics can tell us whether our campaign has been successful or not. We point out 4 key metrics for assessing web push notifications. Let's learn how to improve your business with them in this article.
Push notification Opt-in rate metric
Any web push notification needs a strong subscriber base to succeed. Certainly Opt-in rates Metric is so important to measure. Store owners should apply many formats and messages of Opt-in rates. Different placements should be used for desktops and mobiles. Opt-in rates are the first of 4 key metrics for assessing web push notifications.

Type of Opt-in
Collect data of customers' tastes and feedback. They can help you choose suitable Opt-in types.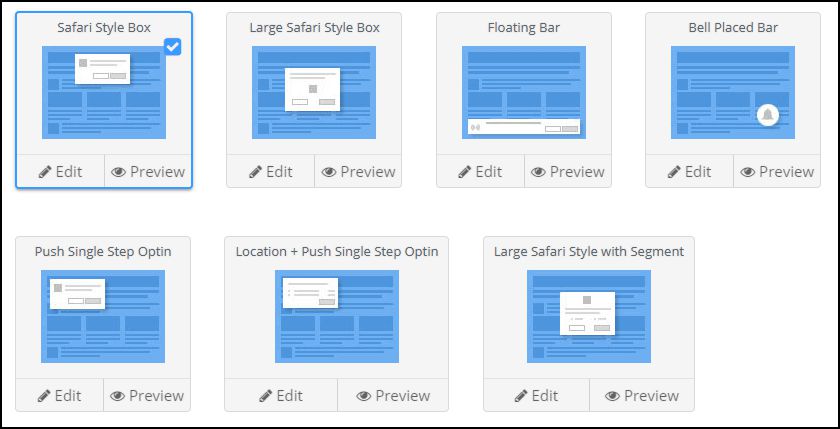 Color and Format
Test with different tones and colors for your Opt-in design. Though each person has a different taste, it's still worth taking a look. Some formats do have more impacts than others.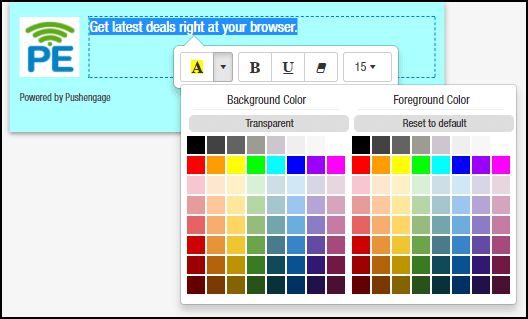 Messaging
There are also tons of places in Push Opt-in to modify the text. Find suitable places to put website notifications that make users notice.

Single-step push notifications often bring better outcomes compared to two steps opt-in. Possible reasons below can explain it:
Single click subscription: Users can subscribe to push notifications in just one click. Two steps opt-in takes more time.

Browser-based: Based on browsers or OS location, the language in the opt-in copy can be chosen.
Push notifications business goal metric - by industries
To set reasonable KPIs for your push campaigns, you should have a clear aim for your campaigns in mind. The business goal is also one of the key metrics for assessing web push notifications. Answers for questions like: "What are the frequent actions of customers when they buy from us", "How our web push notification campaign stimulates those actions?" definitely help to set more realistic aims. Here are 3 industries as examples. Let's see how each one sets their KPIs.
Banking and investing
The primary goal is to make users stick to their online checking account and get them to use more other products. They're more likely to stay with you for more years if these KPIs is done:
The subsequent numbers of visitors

The length of a user's session after opening web push notifications

The average number of times users check their account

The numbers of new products customers buy after getting a message
Ecommerce and retail
This industry is the most thriving when transaction goals are reached. With past purchase data, your companies may inform potential customers with a push of a new sale or discount. The final goal would be to push customers towards a specific landing page. If they added some products to their carts but didn't buy them, a follow-up push notification might be sent to close that deal. The KPIs for this field would be:
The amount of money a customer spends per push

.

The average order value from those receiving the push compared to those who didn't

.

Whether push messages based on location can drive them into your stores.
Do you know that our store has a very useful tool that helps you grow your business? Notification box is almost all you need when it comes to web push notifications. It's used to inform your customers about important news such as order status updates, new products, available promotions & discounts, etc. in a quick and effective way.
Media and entertainment
If your company is running a video content app, you may want to keep existing customers, find new ones, or win back lapsed users who downloaded your application but haven't used it yet.
To check use engagement, the KPIs can be:
The average number of visits per push

.

The number of views on a video after a push

.

The amount of time that users spend watching a video after a push

.
Push notification click-through rate metric
Of 4 key metrics for assessing web push notifications, the third is the click-through rate (CTR). The CTR is the number of clicks e-commerce businesses received out of the number of subscribers. The more the CTR is, the higher chances you can sell your products.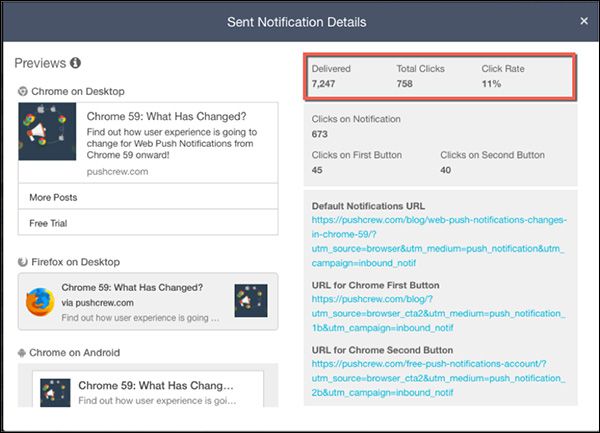 Carefully analyze the CTR to understand what sorts of notifications subscribers want to respond to. Then determine what types of website notifications work best. They include what tone to use, what color is more visually appealing, what is the suitable time to send notifications, and so on.
Understanding customers' tastes and preferences help develop more relevant campaigns to boost sales. For example, if you work in an e-commerce website specializing in ethnic dresses, clearly your online customers will become more active on special occasions and festivals. Thus, you can set notifications that vary by month. You can even create customized website notifications on such events. This is to obtain as many CTRs as possible.

Push notification revenue and conversion rate metric
The last one in key metrics for assessing web push notifications is revenues generated and conversion rates. The revenue generated metric maybe not important to all companies. Some firms just send promotional content due to monetary objectives. If your purpose is to educate people, then this metric would be useless to you. So, we should follow the conversion rate instead.
If your communication with your customers is great, web notifications should direct them to a landing page after one click. Your landing page must be relevant in content and support what you contained in the notification. Otherwise, the chance of losing visitors at this stage is high and no one would purchase your products.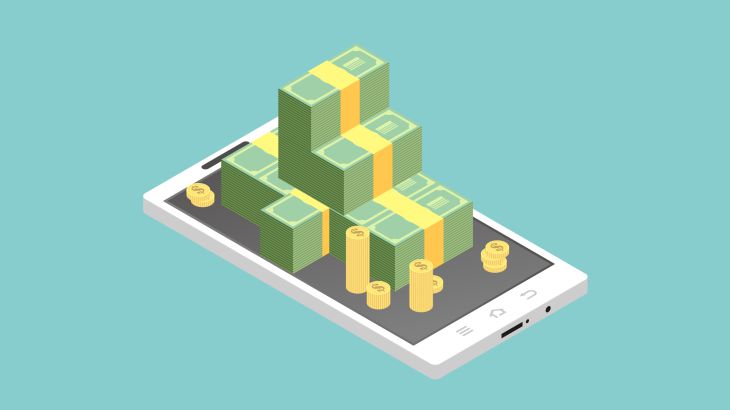 The pushes are not stored or expired. Also, they are consumed in real-time and therefore may not stay in the user's memory. This makes your landing page so essential. It must contain all necessary information for the purchase, even if it means repeated notifications.
So, next time you see a high click rate on your web push notifications but the final conversion rate is low, please check your landing page.
Conclusion
Performance analysis may be taken for granted by marketers. This job seems to be boring and less focused on customers. However, we in Magenest all agree that it's vital in marketing. Understand the key metrics to build up a healthy and sustainable business. Visit our store for other marketing products. It has everything you need to optimize your marketing campaigns.