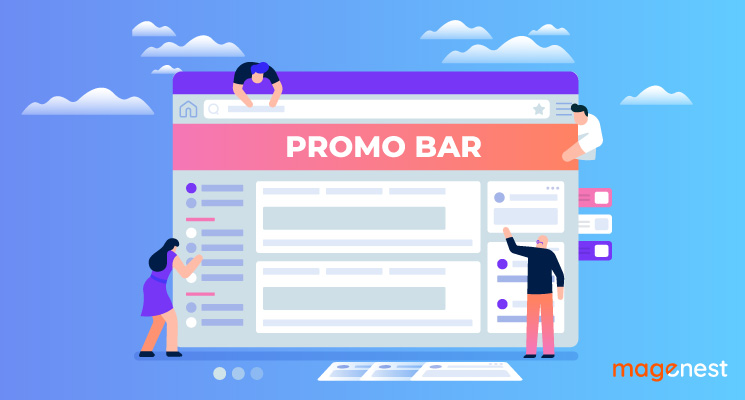 Sales promotion is a common method of marketing that is used for increasing sales in the short-term.
It can also encourage customers to switch brands to try new products and services. However, there are some unavoidable disadvantages like sales and brand image damage, customer expectation for further promotion.
Promo Bar is now one of the most effective ways for sales promotion. How to create a Promo Bar in Magento 2 e-store? How to optimize it to achieve the highest sales as impossible? You will find all the answers in the following article.
What is a Promo Bar?
A Promo Bar (a notification bar) is a feature that allows you to display promotions on your eCommerce website.
Promo bars can be placed at different positions but are usually at the top of all of your pages. They show short-term information such as promotions, sales, discounts, free shipping and more.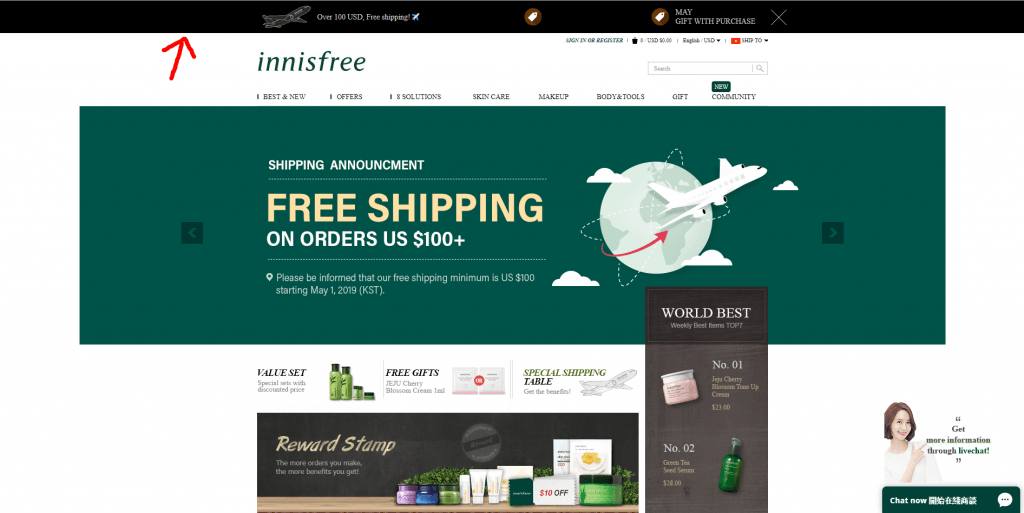 How to create a Promo Bar?
There are a lot of apps and tools that can help you to add a Promo Bar to your website easily. Let's take a quick review of the best tools ever for Magento 2 sites!
Price: $149 (CE); $299 (EE).
The newest review: "Useful live-preview feature with adjustable sizing and position of sliders on promotion bars. We hope that the new update will create more than one slides in the setting".
With Promotion Bar for Magento 2, merchants can prepare and present their content in a compact space, maintaining the navigation of the site while still being able to announce promotions and notifications.
The extension allows to create, design and use a sticky banner that functions as a "bar" on any page on your Magento 2 website.
There is no limit for the content of the bar, so it is easier to publish any content with it: promotions, announcements, notifications to your customers.
What's more, while editing either the bar or the button, you will be supported by a real-time preview of the current item, which saves you much time of going forth and back between the front-end and back-end.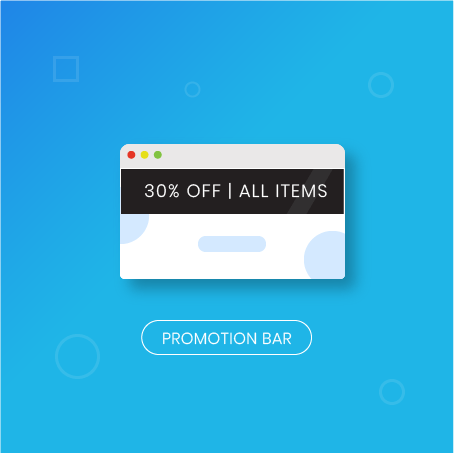 Summary of Features:
- Design the promotion bars with a powerful live preview tool.
- Each promotion bar can contain multiple slides.
- Set the transition time between slides.
- Edit the content of each slide with a WYSIWYG editor.
- Create, design and add buttons for the promotion bars.
- Place the promotion bars at 4 possible locations on a page and make them sticky if you want.
Amasty Promo Banners
Price: $159 (CE); $459 (EE).
The newest review: "We had a problem with displaying several banners on one page. now it's ok again. In general good extension with many features. works well with custom themes."
The extension can display catchy promo banners on corresponding store pages to let customers be aware of all hot deals and specials you offer as well as draw visitors' attention to specific products to trigger impulse purchases.
Summary of features
- Available on the cart, category and product pages.
- Flexible conditions to manage banners display.
- Customizable and mobile-friendly design.
- Set a position on the page for each promo banner.
- Display banners based on product attributes.
READ MORE. How to collect customer data with Magento 2 Popup?
BSSCommerce Promotion Bar
Price: $79 (CE); $179 (EE).
The newest review: "Not only Magento 2 Promotion Bar extension saves me tons of time to create attractive promotion bars on sites, but BSSCommerce Support Team is also helpful with quick and reliable responses. Thanks a lot!".
Promotion Bar extension helps merchants create and display customized promotion and notification bars on any position of any page as you wish.
It is simplified for anyone to use, so you can easily manage and display the notification bar without coding or technical knowledge.
Summary of features
- Create and manage promotion, notification bars in the backend grid.
- Display eye-catching notification bar on 5 different positions of any page.
- Restrict displaying for specific customer groups and store views.
- Design the promotion, notification bar with WYSIWYG Editor.
- Set the starting date and ending date for displaying the notification bars.
- View multiples notification bars in an attractive slider with various features (auto play, auto close, pagination, previous and next button).
Ulmod promotion banners
Price: $79 (CE); $158 (EE).
The newest review: "I've spent days looking at different promo banners extension, and decide to try this one. It's reliable and works perfectly with my theme."
Admins can display clean and catchy promotion banners and notification bars on specified store pages to let customers be aware of all specials offers, discount and deals you offer.
Summary of features
- Create any number of promotional banners and notification bar throughout the store.
- Flexible banners and bars placement, display promotions at the home, product, category, cart, checkout, and other pages.
- Ten predefine, positions to display the promotions at any page.
- Display multiple banners and bars in an attractive slider with various effect, auto play, auto close, pagination, and navigation buttons.
- Restrict promotions display to one store view or a particular customer group.
- Responsive for mobile devices, work great on any devices screens.
- Manage promotion banners from the admin panel.
- Multiple customization options in the admin panel, to design the promotion banners from the height, to text and background colors.
Meetanshi Notification Bar
Price: $29 (CE); $129 (EE) (only Magento 1).
The newest review: "Truly a revenue booster extension that helps promote my store offers in an attractive way! Support from Sanjay is also good."
Magento Notification Bar enables an attractive alert bar in the front-end to notify visitors about your new releases, offers, messages, news, etc. in the most effective way.
Summary of features
- Enable/disable the module from the backend.
- Option to select bar size and position for the frontend display.
- Option to pick one of the numerous transition effects to attract visitors with its entry.
- Enable the close button for users to close the bar if they don't want to see.
- Backend option to enable/disable the notification bar in mobile phones.
- Customize notification bar text, color, button text, background color to make it attractive to engage users.
- Create and set a notification bar in the frontend by setting various goals and configuring related settings from the backend.
- Both the top and bottom notification bars are fully responsive and mobile optimized.
Tips for promo bar optimization
Identify what content you want to show on the promo bar
What kind of content that you should show on promo bars?
Coupon codes and discounts: This is the most used content type in promo bars. If you start a promotion program, you have to inform it to as many customers as possible.
I'm sure that you will never find another method of communication which can do this job better than a promo bar. Simply, it's eye-catchy and follows your customer's journey without interrupting.
New policies: Although your web policies can impact directly to your customers' rights and benefits, they absolutely do not read it carefully and are likely to miss some new changes. Only when things go wrong, they realize the issue but the one who has to clean up the mess is you.
Maybe it's really your fault when do not deliver information clearly. You can prevent this unpleasant scenario from the beginning by using a promo bar to notice your customers right after they come to your store.
New releases: Display new releases on promo bars is the fastest way to attract customer's attention and create good initial sales. You can also combine it with coupons/discount to achieve a better result.
Promote subscription: Customers only want to fill in their information to become a subscriber only when they feel your content is useful. You can put the promo bars at the positions like below blogs to get more subscribers.
Hot news: It's usually something happens out of your plan and expectation. Sometimes our store has some troubles, for example, we are currently relocating our servers so the product demos might not be working correctly. In this case, we put a promo bar on the top of the product page in order to inform customers about the error and prevent their annoying feelings.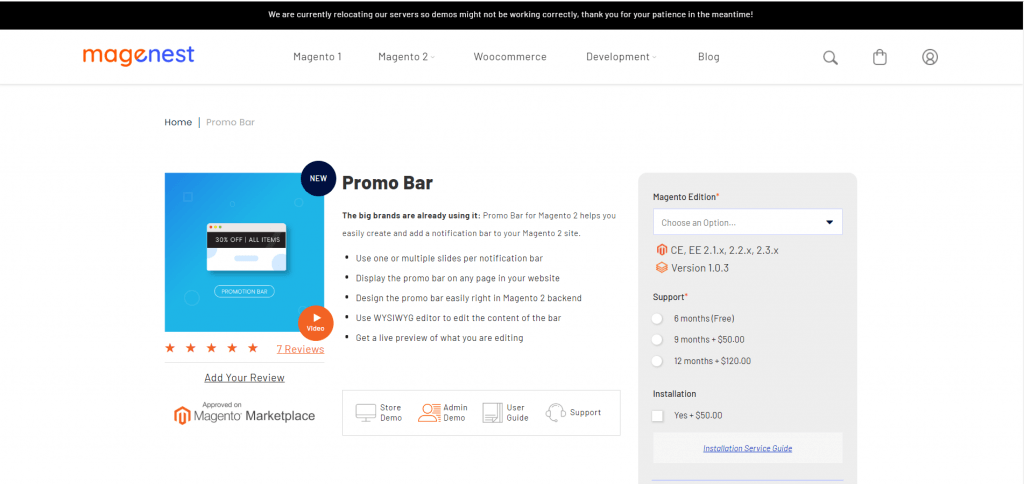 Add CTA buttons into the bar
Customers can know but they do not take any action. That's why you need CTA (Call to Action) buttons to guide their actions. CTA buttons can vary in style and size depending on your goal conversion and website style, as you can see from the below image.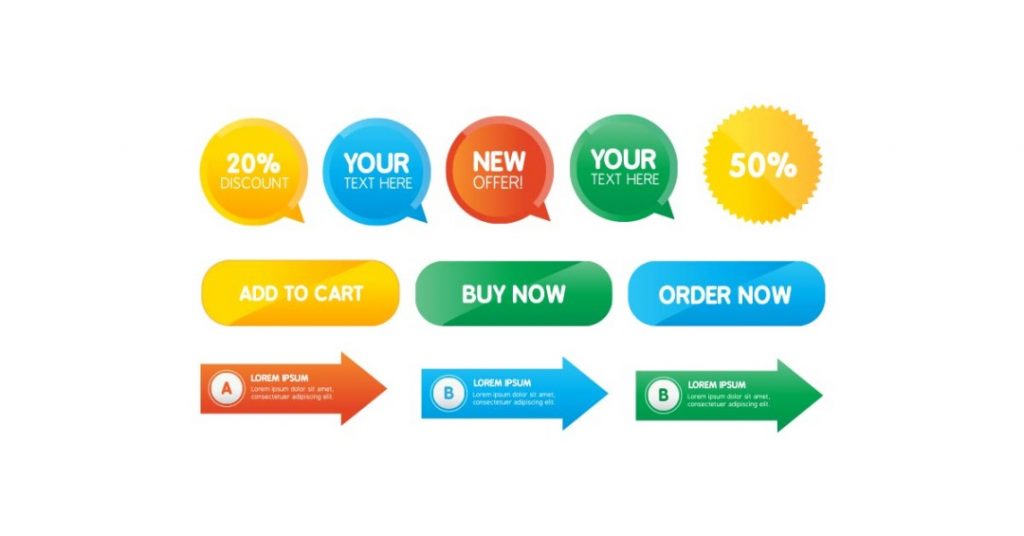 Here are some great practices for you:
- Use action-packed text that means your action words should go along with specific text relating to your offer like "Try our free trial" or "Download this ebook".
- Create urgency senses by setting up the time limit or use the word "now".
- Go with 1st person speech. Michael Aagard of Content Verve shared a study in which he discovered that changing button text from the second person ("get your free template") to the first person ("get my free template") resulted in a 90% increase in clicks.
Select proper colors
The color of promo bars matters a lot. Generally speaking, you can either choose the color that suits your theme or attractive colors like orange and green. Ultimately though it will depend on your site design, as contrasting colors work best to make striking buttons that stand out.
Choose the right positions
Even though you can choose to show the promo bars on all pages, the more is not always the better. It can cause irritating feelings for your customers.
Conclusion
Your website needs to be improved day by day for a better shopping experience. I believe that adding promo bars into your site by Magento 2 Promo Bar extension will help you get more conversions.
Check out Magenest's extension right now!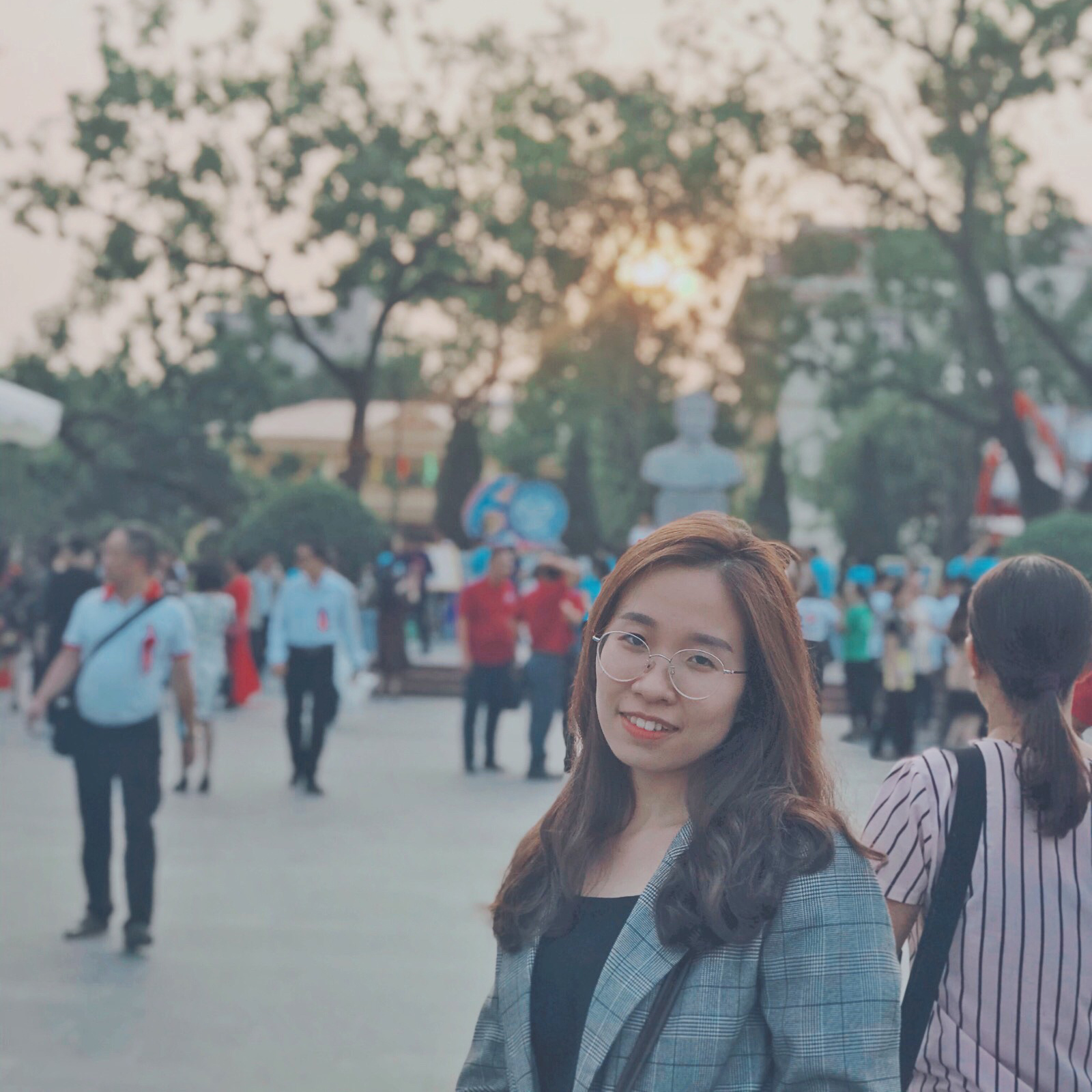 Marketing Executive | Content Manager