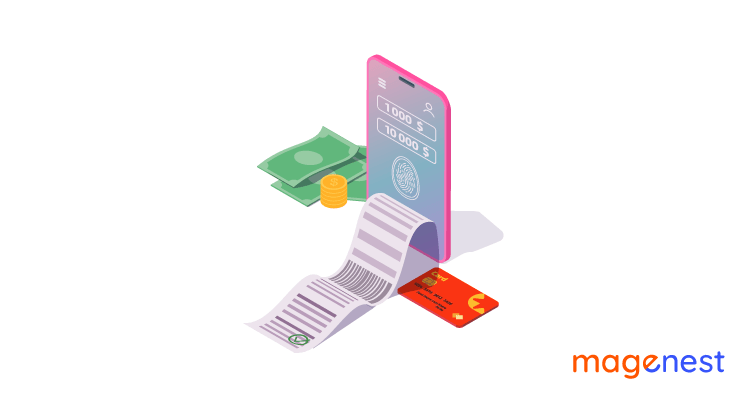 Issuing and sending invoices can be time-consuming, especially if done on paper. So what's the solution? Check out the PDF invoice solution! Whether it be to approve and process an invoice or to bill a client, the PDF format will be your best bet to save time and also to create a more simplified workflow.
With the rise of eCommerce, PDF invoices will soon be brought to the table. But have you realized the importance of having high-qualified invoices and how to create them properly on Magento-based stores?
Find out now!
What is a PDF Invoice?
An invoice can be defined as a document that records the products or services a business provides to a customer and imposes an obligation on the part of the customer to pay the business for those products and services. So what is a PDF Invoice?
As you all know, PDF stands for "Portable Document Format". It was built to enable users to open and review documents without acquiring the software the documents were built with originally. It allows docs to be shown the way they were originally designed to be seen – with the original fonts, spacing, graphic design, images.

A PDF invoice is a professional-style invoice but is free and very easy-to-use for your small business needs. with text fields to fill out. It can be edited, added to your business information, and sent to clients through email in a matter of minutes.
With this invoice template, you now have a solution that's headache-free and doesn't cost a pretty penny. Therefore, you can spend your valuable time doing what matters most in your business and less time struggling with intricate invoicing software.
What Types of Information Does a Good Invoice Need to Have?
There are some important fields that an Invoice PDF should include:
Client's name, company name, address, email, phone number

Your name, company name, address, email, phone number,

Date

Invoice number

Payment terms

Description of product or services, unit amount, unit cost, total

Grand total

Tax
Why Use PDF Invoice?
PDF allows documents to be presented in the manner they were basically designed to be seen – with the original fonts, images, spacing, and graphic design.
After a successful checkout, most customers will call for receiving sales papers such as order confirmation, shipments, PDF invoices. These docs are ways of communication between buyers and online stores. Consequently, the more professional these documents can be, the more satisfying experience a customer has.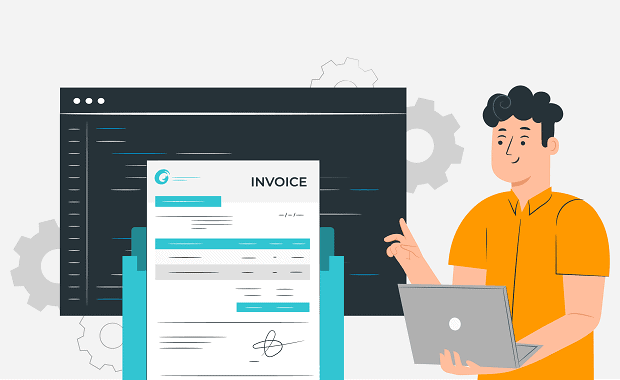 And the reasons for using a PDF Invoice including:
Trusted format – although a PDF can be modified, it can't be without leaving electronic evidence that there has been an alteration.

Simple to convert: Typically, converting a document into a PDF-only takes seconds to do.

Decreasing file sizes: A PDF is a visual representation of your original file, hence, your file size will be reduced, which will be faster to open and easier to email.

Searchable: You can search it like you would a regular document.

Hyperlinks are not a problem: Hyperlinks work properly on PDFs. For instance, if your invoice has your phone number on it, the recipient can call you just by clicking on that link.

Security: If you want to add additional security, you can turn on the password function on a PDF. This means nobody can open the document if you don't provide the password first. This is especially handy for a business with a huge amount of confidential documents that they must share with some individuals only.

Adding comments or marking up: Recipients can make notes, mark up or highlight sections on a PDF and send it back for your consideration.
How to Create a PDF Invoice on Magento 2
Most buyers think twice when it comes to ordering from eCommerce stores since there is an increasing number of online frauds. It's crucial to guarantee that customers enter into a transparent transaction. Normally, brands establish a billing system after the orders have been finished. Still, it's a time-consuming task to fill all the info into the template. Retailers are currently searching for a new method to make this task much more comfortable. Also, the default template is not appealing enough to retain customers' attention and also complex to manage.
However, default Magento 2 doesn't offer enough tools to effectively manage, create, send and attach PDF docs. Performing these tasks on Magento 2 manually requires a bunch of workloads and high-level programming skills.
Luckily, there are still solutions. One of the fastest, best qualified, and also most convenient ways is to use a module to create PDF invoices. There is a varied selection of Magento 2 PDF invoice extensions to support your Magento website toward this issue.
Here is the suggestion regarding 11 Best Magento 2 PDF Invoice Extensions Free and Paid for you to pick up to freely create and design the look of your e-invoices.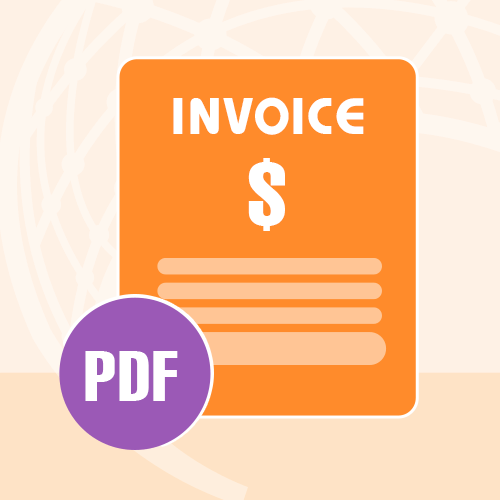 Outstanding is the Magento 2 PDF Invoice from Magenest, which will help you customize your one-of-a-kind invoice! Accordingly, you can easily gain trust thanks to a quick and efficient workflow right after the checkout. You don't have to leave important information out of your orders because our extension lets users add any preferred features into the personal invoice!
So are you ready to transform your checkout process with Magenest Magento 2 PDF Invoice, owing to unique invoices designed completely by you!
Conclusion
Stop wasting your valuable time just doing boring and repetitive tasks. Instead, let the tool do the hard work itself by automatically generating a Magento 2 create custom pdf invoice programmatically based on your selected templates. Don't worry, everything will be well-organized immediately right after the check out is done.
The simplicity and ease of transition make PDF invoicing a great starting point for businesses making the change. Another advice? A wise move to maximize the potential of PDF is to add your brand trademarks. Since customers can easily remember your brand with a PDF invoice thanks to the refined design. And you can also decide which segment to target, which ensures the optimum efficiency of each sendings.