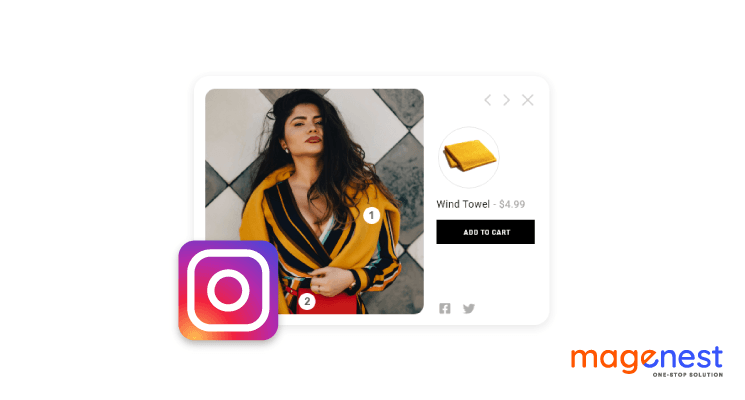 Shoppable Instagram feed is a great feature to introduce related products to people who are interested in your Instagram gallery, increasing the chance to convert your followers into customers and boosting your revenue. You can easily set up Instagram Shopping on your account in just four steps, but it is more important to know how to make use of this feature to achieve your business goals.
So, if you are struggling with creating a shoppable Instagram feed that can convert to sales effectively, don't miss these 5 best tips below!
#1 Include related hashtags in your shoppable post
Adding descriptive and related hashtags to your shoppable Instagram posts is one of the best ways to make your posts searchable by others on the Explore tab or appear in the new Shopping channel. Also, Instagram allows users to follow a hashtag, so there will be more chance for your products to be explored by those who are really interested in.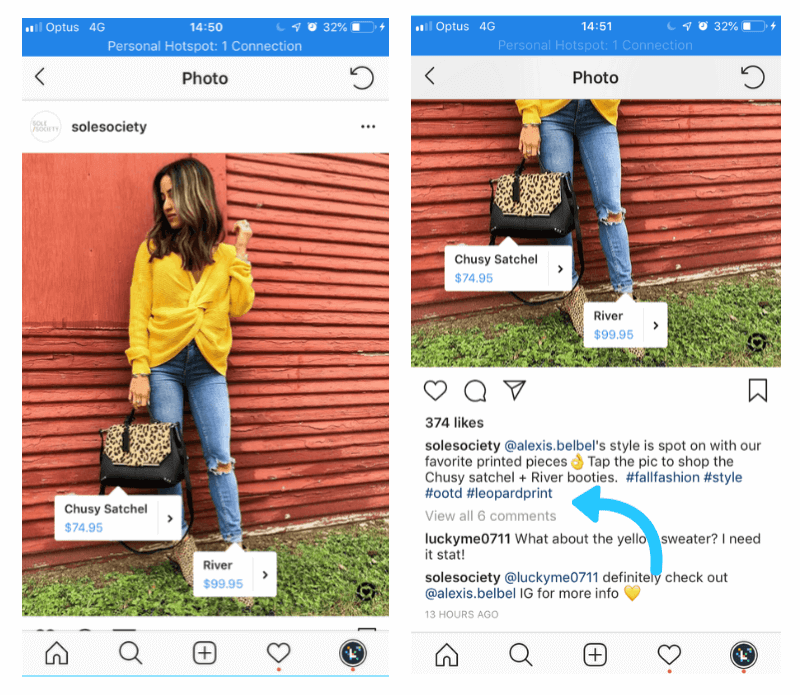 What is more, using the same hashtags for specific product groups can help customers easily find the right item for their specific needs. For example, you own a shop named X selling beauty products on Instagram. You can include the hashtag #X_bodycare in the posts about products used for the body such as body shower, body lotion, body scrub, etc. When users tap on the hashtag, only products of that category available in your shop will show up, saving them from being overwhelmed in tons of photos but cannot find the one they need.
Once you know how to leverage hashtags in a proper way, there will be more and more people discovering your products and becoming your loyal customers.
#2 Take advantage of user-generated content for your shoppable Instagram feed
Do you know that over 48% of consumers consider user-generated content (UGC) to be a great method for them to discover new products? So, if customers take photos or record videos together with your products and share them with you, do not hesitate to make the most of them for your shoppable Instagram feed.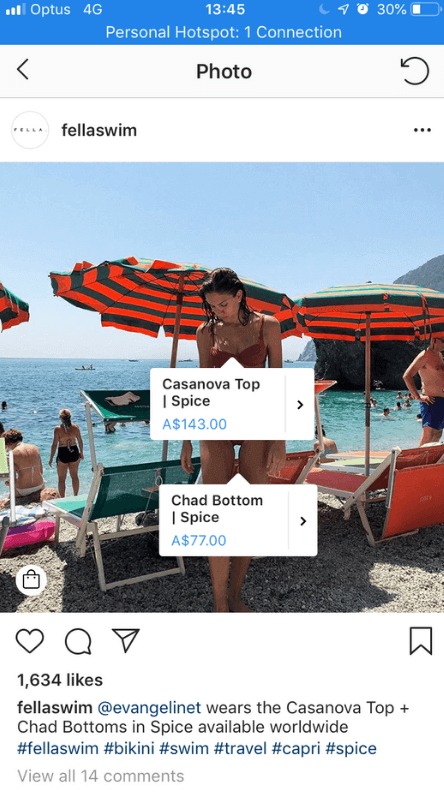 User-generated content can make your brand become more reliable in the eyes of your followers, increasing the chance to convert them into your customers. However, one thing you should remember is that you need to have your customers' permission before sharing their photos or videos to your shoppable Instagram feed. Be careful, if you post user-generated content without permission, this may adversely affect your brand name!
>>>> CHECK IT OUT: 7 Best Magento 2 Instagram Extensions You Cannot Miss!
#3 Control numbers of product tags on each post
Instagram allows you to add up to five product tags to your shoppable posts, but you should not try to tag as many items as you can on a post. Make sure that information on every tag can be seen clearly and those tags do not overlap or cover the majority of the photo.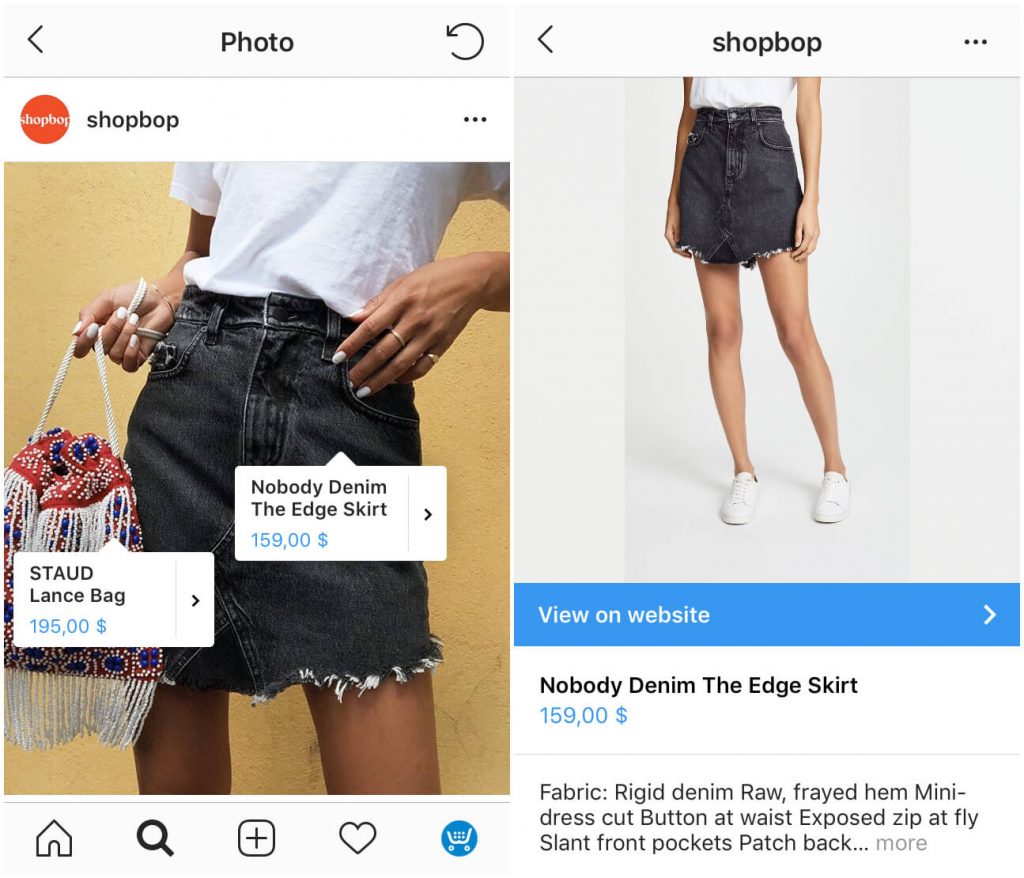 The phone screen is quite small, so two or three product tags may be the most suitable numbers for your post. Remember that you can still tag the other item in other photos having enough spaces for them.
#4 Arrange your shoppable Instagram feed properly
Once you are enabled to create a new shoppable Instagram feed, you may feel so exciting that you would try to turn every post in your gallery into a shoppable post to get as many conversions as possible. But it is not really a wise move!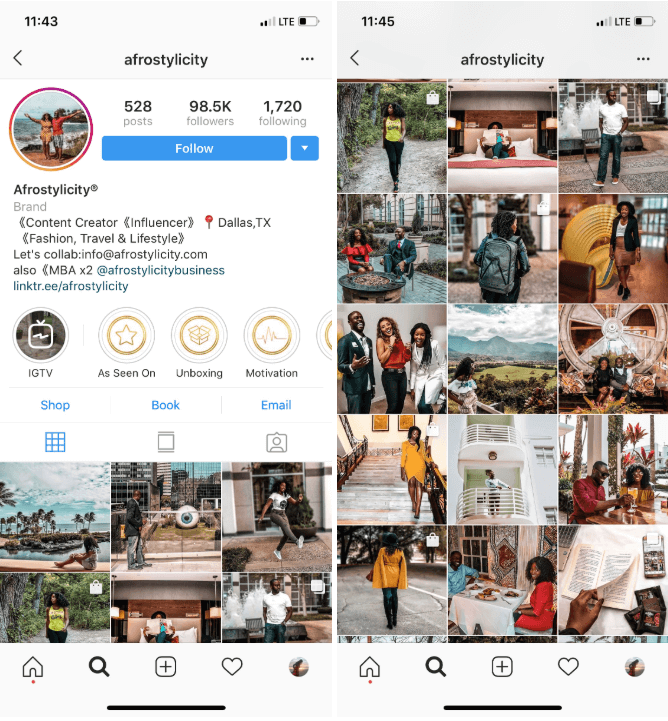 Looking at a feed full of shoppable posts can make your followers feel like they are being bombarded with spam ads, and you probably lose them in that way. It is better to create a balance between your Instagram shopping post and regular posts so that shoppable tags can integrate smoothly into your Instagram feed.
#5 Show your product in real-time by using Instagram story videos
Instagram story videos can be a perfect place to show your audience how your product really looks in real life. If you are selling clothes, jewels or anything else that can be personally styled, why shouldn't you try to capture your product from every angle to give your audience the most realistic experience with it before making a purchase?
Also, you can add product stickers to those stories to deliver a seamless Instagram shopping experience to them. It is really awesome to get all information about the product right at the moment you see it on the story with just a click!
Final thought
Now you have an ultimate guide in your hand to make an eye-catching shoppable Instagram feed and get more conversions from it. It is necessary to understand your goal and adapt these tips and tricks to match your need.
Magento store owners can take a look at our Instagram Shop extension that allows you to showcase your beautiful Instagram gallery right on your eCommerce website. By integrating this module, you can successfully increase customer engagement and boost conversion rates.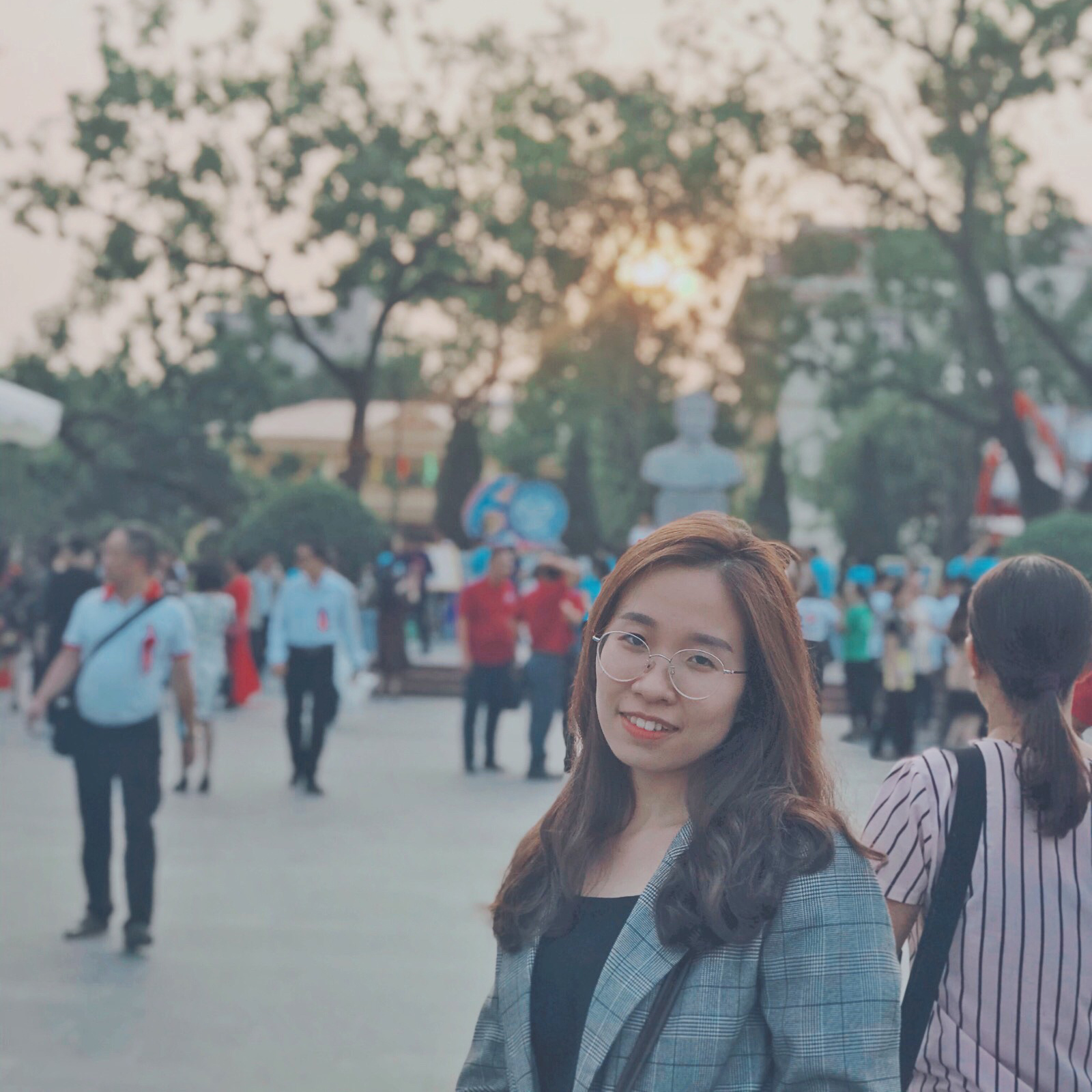 Marketing Executive | Content Manager