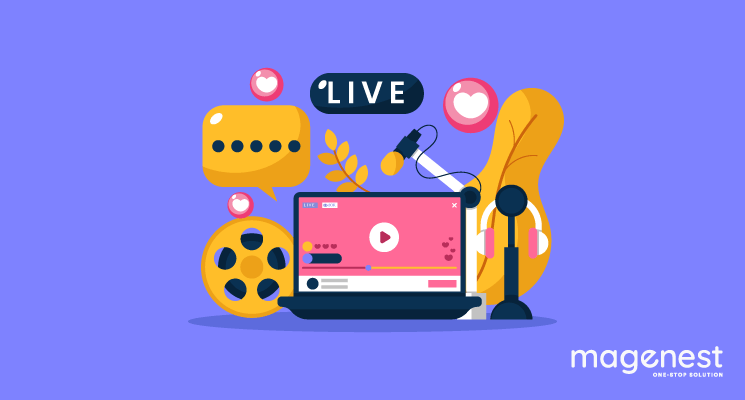 For years, live video and retail were two separate fields. However, thanks to the growth of live streaming, both customers and business owners are using technology as a new means of communication and interaction.
As online business becomes increasingly focused on technology to create immersive experiences for customers, e-commerce websites should consider the ways they can utilize the streaming of interactive live videos to keep the engagement from both current and future buyers.
In fact, according to KissMetrics, up to 85% of consumers are more likely to purchase products introduced with video representation. This means videos are now a key element of online marketing. It is proved to help establish a personal connection with buyers.
So now, let take a look at three easy ways to display live videos from other platforms on your eCommerce website to get more sales!
How to stream live videos on your website
Embed HTML code to stream live videos to your website
This is considered the easiest way, yet, old fashion when it comes to streaming live videos on websites as long as your website design is compatible with the type of streaming you want to set up. Video embedding is a process of adding a video player to your website using an online video platform. For many platforms - website or social media, it is as simple as copying and pasting a link.
Video embedding works by pasting it into the designated spot on your website building platform or in your website's custom code. It allows you to integrate live streaming on your website.
Use third-party extensions to stream live video on your website
If embedding an HTML code on a website seem to have unprofessional limits, using third-party extensions is not a bad idea. Especially when you want to take full control of the live streaming experience like placing the videos as where you want it to appear or having an appealing waiting screen while your viewers are waiting for the broadcast time.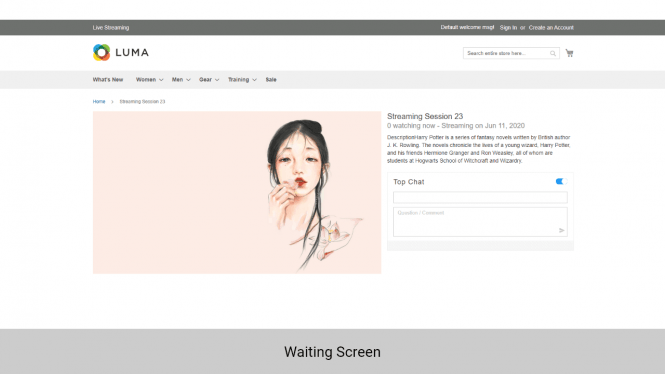 For example, you use Facebook as your streaming host and you want to integrate the video on your website as well. But this is not just sharing your video but making it an interactive place for your audience as well. Commenting, seeing lists of products, and being able to add items to the shopping cart will be what you want to offer your viewers. With that, you can turn them from just the audience into actual buyers.
Since Facebook live is now very popular for the mainstream of the platform itself. A little tip for you to make your live videos appear on the Magento website more efficiently, check out the Facebook Livestream for Magento 2. Your customers can interact with you and your business directly. They can even purchase products immediately during the Livestream. Wonderful, right?
Use paid streaming services
This is like a combination of embedding HTML code and using a third-party extension to stream live videos on your website. You can take a look at streaming services like Ustream, YouNow, or Livestream. These platforms will provide the required bandwidths that allow you to share the live stream on your website. The big plus is you don't have to go through the hassle of installing an encoder.
Most of these service providers have a free plan or a trial plan. Therefore, you can try it out before opting for the paid plan. Of course, the paid plan will provide you more benefits. In a situation where you need to add more live stream videos, or if you require more viewer hours and storage. The price may be different depending on your requirements.
Embedding the videos on your website from such service providers is also quite easy. All you need to do is copy and paste the embedded code to where you want it to be displayed on the page.
Free live stream platforms to help you follow the trend on a budget
Want to give it a try with this live stream trend without breaking your budget? Here is a list of tools for a live-streaming video that offers the service for free and is beginner-friendly. They are from social networks as well as live-streaming platforms to produce and broadcast content. All of the tools have features to interact with your audience to increase the potential conversion rate.
Facebook Live
In this time and age, nobody is unfamiliar with Facebook. The Live feature lets you broadcast to your profile, business page, groups, or events using the Facebook app. You can even schedule a live stream up to one week in advance in Live Producer by using a connected camera and encoder. At the scheduled time is up, a post containing your live stream will automatically be published, your followers will then receive a notification. Furthermore, Facebook now introduced a feature that allows a two-person live stream, which allows you to host interviews and more with another person.
YouTube Live
YouTube Live has tools that will help you manage your stream and interact with viewers in real-time broadcasting from your webcam or the YouTube mobile app. Live streams on Youtube can be set as public, private, or unlisted.
Instagram Live Stories
Live streams on Instagram are actually live stories. Instagram allows users to share a live video to connect with their followers in real-time for up to one hour. Before, the live video - once ended - is no longer visible in the app unless you share a replay of it to your story. Now, those precious content videos can be saved in Highlight as staying album for late viewers.
Twitch
Twitch, an Amazon subsidiary, is a well-known live-streaming service to gamers since it focuses primarily on video games. But Twitch still has room for creative content on esports, music, and life. Which makes it a promising land for business owners. Since it integrates with Amazon, making it easy to sign up. It's easy to create, trim, and download clips with Twitch by using its Creator Dashboard.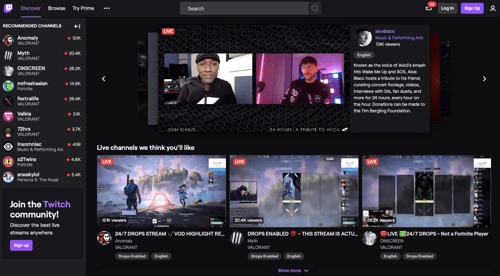 Periscope
Periscope, owned by Twitter, is a live streaming mobile software. It allows you to go live, from any place and at any time, via your mobile device. Periscope lets you broadcast live video and interact with people through hearts and comments. Your live videos can be instantly shared to Twitter and other social networks.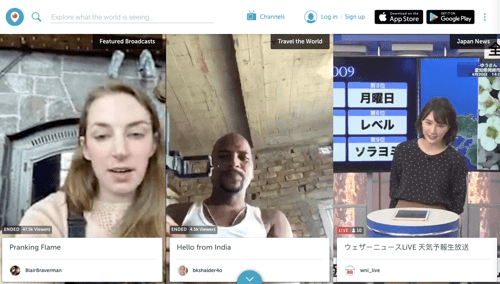 Conclusion
Live videos have always intrigued people who potentially become your future clients. It has quickly become a major strategy in marketing plans everywhere because of how easy it is going to be viral for being enjoyable and easy to share. As a result, live video for business can't be ignored and technology is always there to take part in. That's why live broadcaster also needs the right tools for hosting and delivering their video.
If you haven't tried streaming live videos on your website, start it now!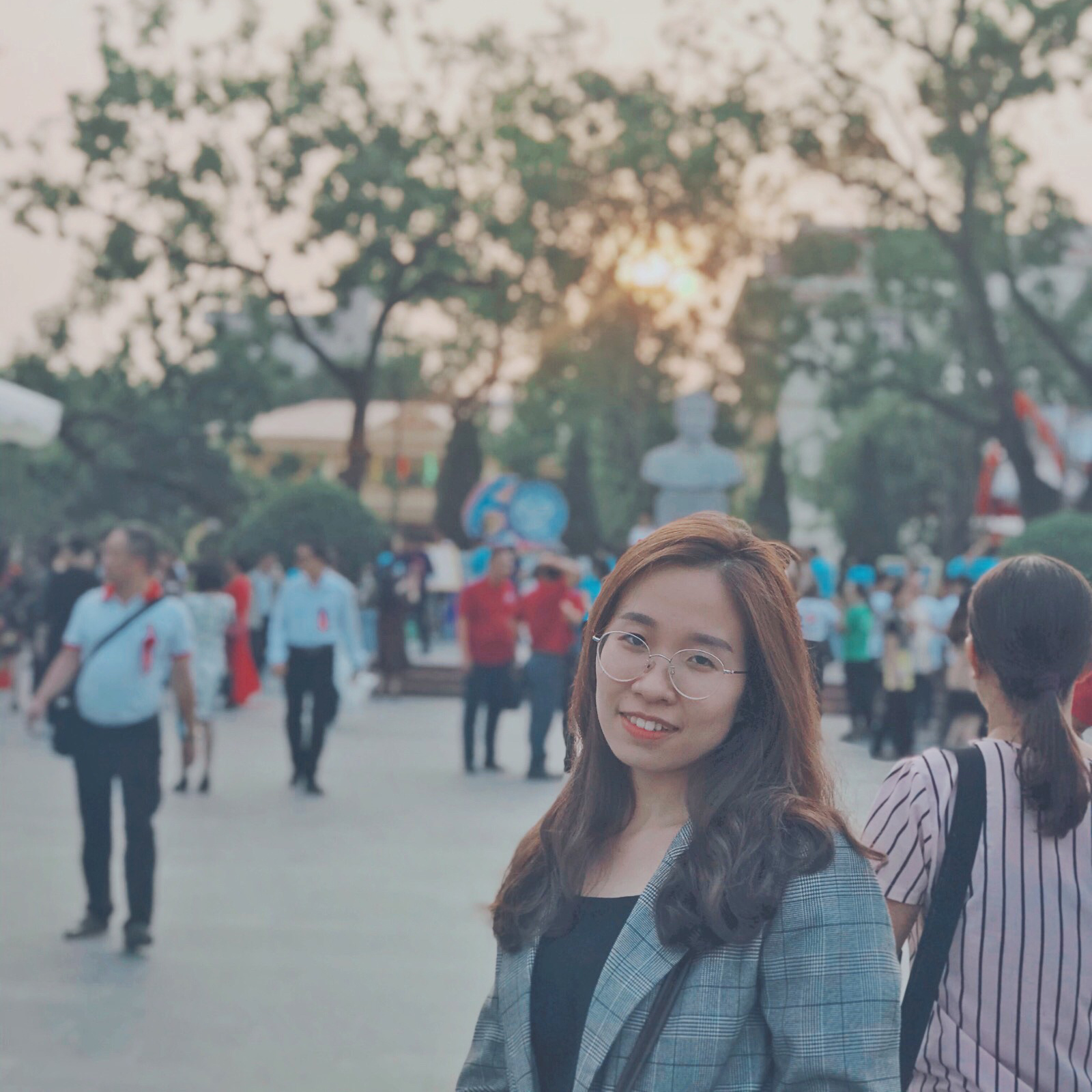 Marketing Executive | Content Manager