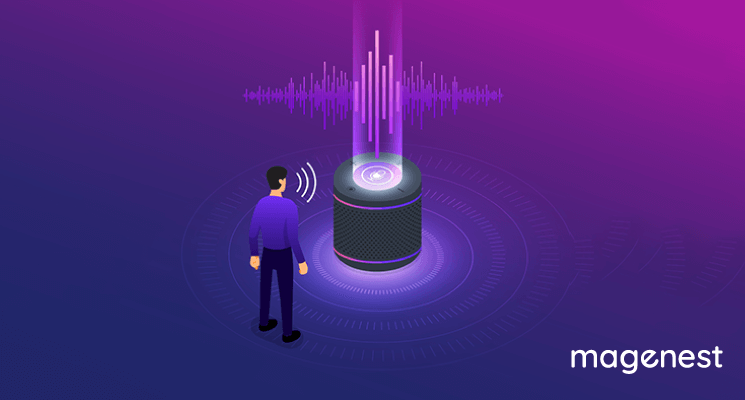 Gone are the ages that artificial intelligence (AI) was a far-fetched daydream of tech admirers. Improvements in voice technology are creating new opportunities in online retail.
Today, voice commerce is hotter than ever. They aren't recent innovations, however, the adoption of voice commerce is still relatively new. But the question for many eCommerce businesses remains: is it the future of online shopping?
In this article, we explore this emerging trend - eCommerce voice search and how they're impacting consumer behavior.
What is voice commerce?
In traditional eCommerce, shoppers need to type in a query with their keyboards on the search bar to conduct a search. Voice commerce is launched to work based on the voice command of customers only. So have you ever searched for voice commerce definition?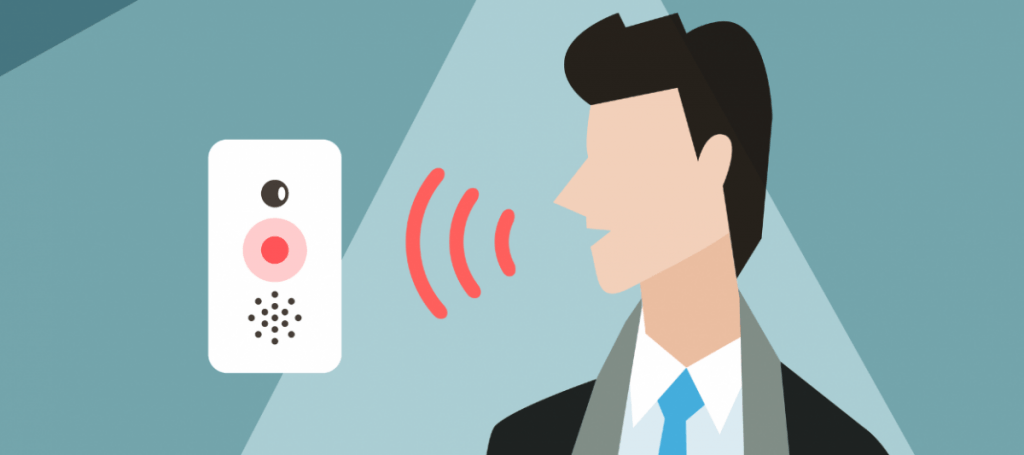 eCommerce voice search is an advanced technology that helps minimize the end-users' dependency on hardware (like keyboards and mouses) and enables users to use voice controls to search and buy products online. This is considered as one of the latest Magento eCommerce technology trends.
To adopt a voice search for eCommerce, you may need voice recognition technology with a voice-powered tool, including voice assistant devices.
In the retail and e-commerce industry, this voice-assisted commerce is a type of conversational commerce boosting customer interaction with eCommerce brands hence increased brands' sales.
Timeline of modern voice-based e-commerce and some voice commerce examples
In 2010, Apple acquired Siri, a start-up with a purpose to build a highly smart and personable virtual assistant for smart electronic devices.
In 2011, a tech giant launched its version of Siri to iPhone 4S, growing its capabilities to various languages.
In 2012, Google launched Google Now in Android Jelly Bean smartphones, which now is identified as Google Assistant.
In 2014, in terms of smart voice assistants, Amazon jumped in the arena with Amazon Echo and Amazon Echo Dot.
In 2016, Google launched Google Home activated with "Hey Google" and Apple launched Apple HomePod.
In 2018, the famous "Hey Siri" appeared.
Read more: 6+ Voice Search Statistics and Trends You Can't Miss in 2020
How does voice commerce work?
Voice eCommerce is somewhat simple to administer. From the shoppers' point of view, everything you need is your voice. Subsequently, to make it happen, we need technology. Here are the four technology fundamentals:
Voice assistant

: This device can be your smartphone or comparable voice-activated appliances (like Google Home or Amazon Echo).

Create commands:

To activate the device, you need to deliver a command in words such as "Hey Siri" on Apple devices.

Includes trigger words

: A trigger verb or a trigger action-word is necessitated. For instance, in the command

"Siri, call Pamel

" or "

Siri, open App Store

", the trigger words are "

call

" and "

open

".

Appropriate tones

: You must stay attentive to your tones and inflections since your device will recognize your unique voice by everything it has captured before. It will block order placement by whatever is doubted to be an "unknown" voice.
Benefits of voice commerce
Voice-powered devices are used for several purposes, including listening to music, checking the temperature, searching for information online, and performing everyday activities like ordering food and shopping online. Because commerce is such a massive opportunity for voice technology, many companies have already taken advantage of voice eCommerce to improve their online customer experience. The main benefits are:
Availability and convenience 24/7
The most significant benefit of voice search commerce is how simple and comfortable it is to use. Only with your own voice and a voice assistant, you can activate instantly.

This advantage allows users to shop when they're multitasking, working, cooking, and even driving. With hands-free voice eCommerce, buying products online has never been simpler.
Moreover, the purchasing process using voice commerce can be 24/7 as the voice technology lets them do shopping smoothly and quickly - without a regular dull browsing process.
Purchase at ease
Customers needn't log in to their accounts or fill in any personal details on the web-store when doing online shopping. With eCommerce voice search and voice assistants, your priceless time is saved and your ease and comfort are maximized.
Personalizing shopping experiences
Since voice commerce is extremely easy to use, people tend to interact and communicate more with their devices. These devices can then collect numerous data from their owners, and this data can be used to personalize each customer's purchasing experience.
Businesses that gather information on customer preferences, behavior, and historical data can draw up compelling products and powerful marketing strategies to defeat competitors, while also pleasing their customers with all purchases.
How to take advantage of voice commerce for your eCommerce store?
AI voice commerce has totally changed the way we shop online. Even brands are constantly on the lookout for fresh ways to operate the business without hiring humans. It won't be long till voice commerce will overpower the market.
With the "more chatting, less texting" strategy, shopping is winning momentum. Here are some tips to optimize your brand's eCommerce voice search and voice assistant strategy:
#1 Know your customers well
Every business including eCommerce needs to carry out extensive research to understand how their customers do the shopping and by what channels they prefer. You need to clearly identify and distinguish lifestyles and behaviors regarding people that favor voice commerce shopping.
See this particular example to know why customers' demographics factors shouldn't be ignored when it comes to voice commerce strategies.
As you can see, 18-29 year-olds are more likely to shop using voice than customers in other age categories. It is easy to understand why users of voice-enabled digital assistants are mostly Millennials.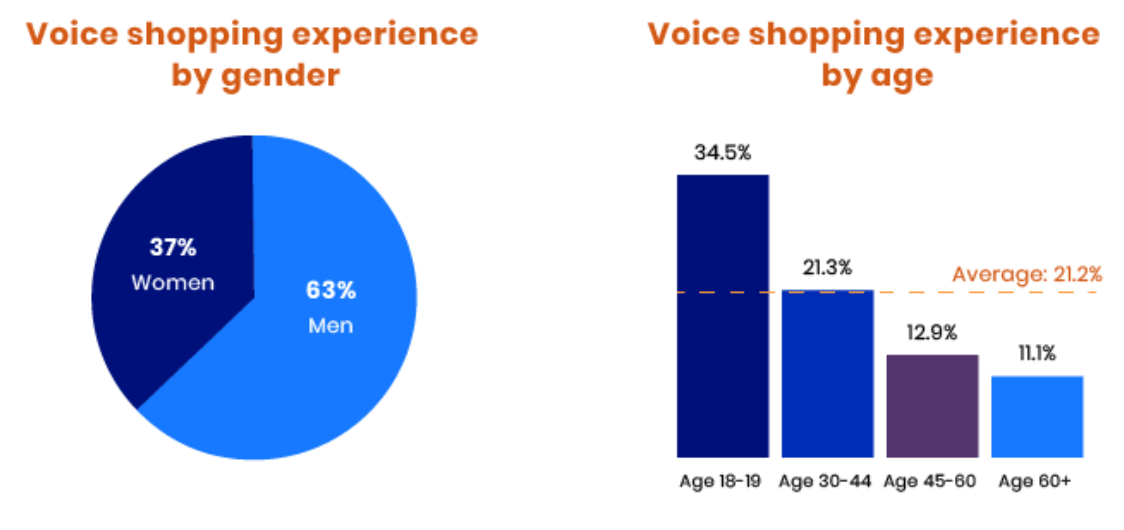 Age, along with lifestyles, habits, and shopping preferences are the things that matter. Without knowing our customers well, we are far away from choosing a targeted segment to develop effective voice search in eCommerce strategies for them.
As a common rule, it's good to think in advance of customers' behaviors throughout voice queries so you can craft product features that will specifically match those scenarios.
#2 Center unique voice eCommerce user experience
Through creating a "voice brand" that is helpful, interactive, and appealing, you will optimize your position in voice searches, therefore, voice commerce. Good user experience is absolutely critical to the success of voice search for eCommerce tactics.
One of the best ways to begin this process is to adopt an eCommerce voice search extension to easily convert or retain clients in this engaging channel.
Here is a suggestion for you: Ajax Search for Magento 2 website. You can create an interesting voice search eCommerce experience for shoppers and at the same time, save your valuable time and resources with this helpful extension.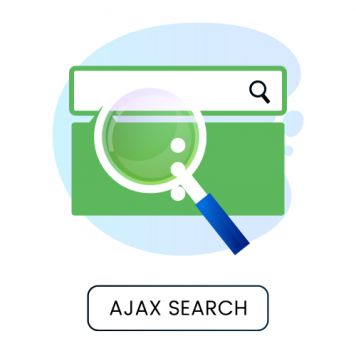 It is proven as a compelling tool to enrich customers' experience. Visitants can find suitable data and information in a second with the new feature: Voice Search. The searching process now is fully simplified.
If you are retailers, imagine customizing the ideal searching bar has never been so simple!
Besides voice search, this extension also offers auto-complete search suggestions and navigates customers directly to the preferred products. Also, to follow the customers' buying journey, you can also set up the workflow of searching tools with Ajax Search.
Read more: 12 Best Magento 2 Search Extensions Free & Paid 2020
#3 Make your voice assistant sound like a human.
Designing a voice-based e-commerce user experience is building a positive emotion and connecting a network with users.
Make an eCommerce assistant sound "less robotic" and more "human".
This isn't simply about a friendly and pleasant voice. You can add liveliness to a voice assistant by attaching to the replies a variety of phrases like "okay," "got it" and "sure."
#4 Optimize your website for voice search
To develop a perfect voice commerce strategy, it is indispensable to optimize voice search. Actually, before deciding to buy anything, customers tend to search for further information and compare products.
While searching by voice, customers tend to be more explicit in their intent, delivering longer orders than they use in typewritten search queries (brief phrases with keywords only). Hence, you may need to use natural language and long-tail keywords for voice search optimization to provide results to more specific search requests.
Online firms might consider optimizing their sites for longer-tail search terms as keyword optimization will move towards in the future. People speak differently from when they type.
For example, when you perform a standard keyword search, you might only write "best restaurants in Seattle." But when using voice search tools, you might say, "Siri, where can I find the best restaurants in Seattle?"
How to optimize voice search for eCommerce
Undertake some research, using third-party tools (Google Analytics, Google Search console, and others) to identify what people are verbalizing when using voice search is a good place to start. Also, digging into voice search rankings and algorithms in the world is a new approach to gain favor. If you don't want a low position, your approach may need to be adjusted to fit in.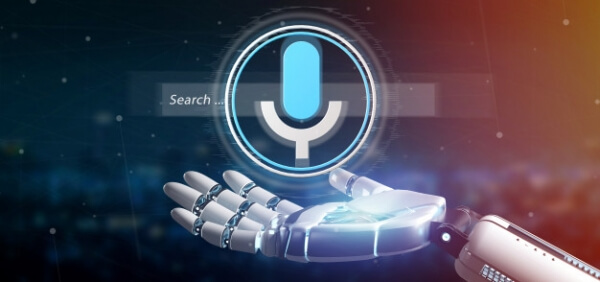 Businesses need to be sure that their targeted customers can easily find them whenever they search through Google Assistance and Alexa.
If they want those customers to find them then they need to consider voice SEO for their business, this SEO can enable them to enhance their voice visibility and helps to reach those customers who are searching for them via voice assistance. It can also support them to get more traffic for their business.
Read more: 4 Useful voice search optimization tips for eCommerce sites
Wrapping up
This article has introduced some of the critical elements of voice commerce. It is undeniable that the sector most benefited from the rising voice technology is the retailer.
With some tactics mentioned above, hope you can grasp some to leverage your voice commerce to gain the best from it.
Enticing potential customers to use voice search eCommerce and voice assistant technology is only the beginning. The main objectives should be to leverage it to increase eCommerce conversions, don't you agree?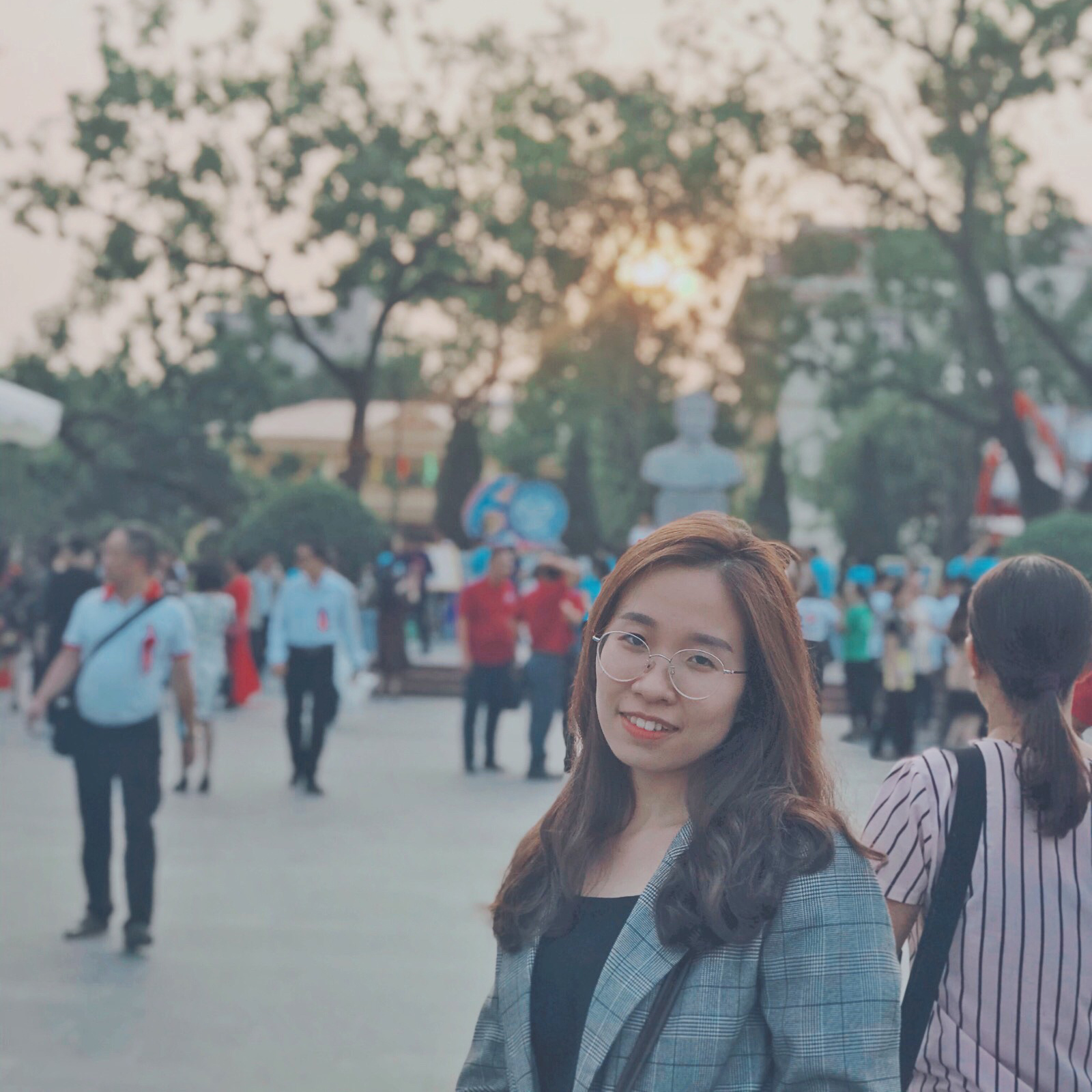 Marketing Executive | Content Manager