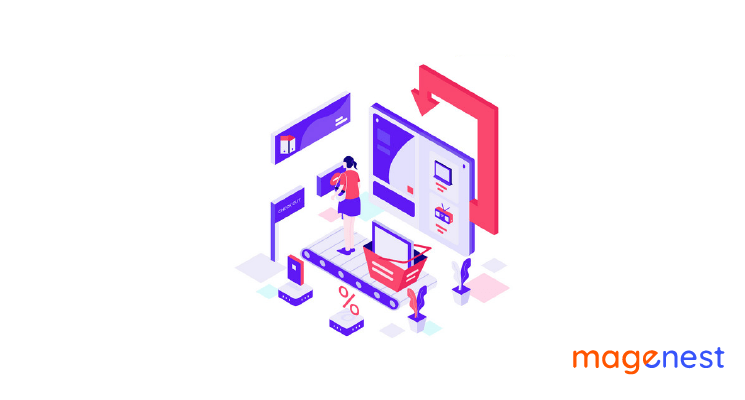 A website is an indispensable tool for online marketing. In fact, it plays a really important role because when a website is responsible for a brand, it provides viewers almost all the information about the brand's activities and products. Therefore, website promotion is necessary for businesses to attract more potential customers and boost revenue. However, it is not an easy task to promote your website effectively. Obviously, there are many ways to promote a website to customers, some even cost you a fortune. Thus, a good way to tackle the problem is to have a good-looking website and a detailed plan to promote it.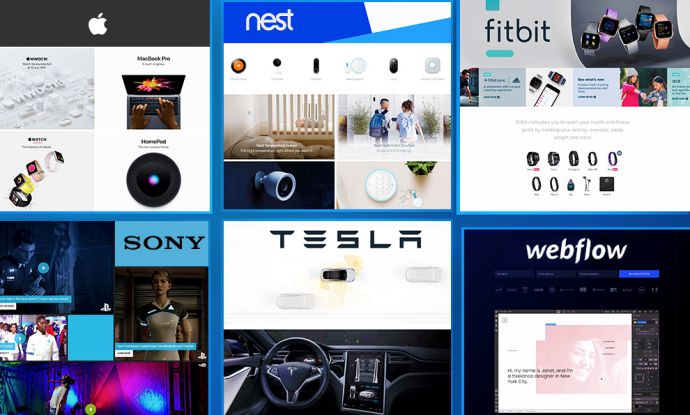 There are tons of viewpoints on the "beauty standards" of websites. For eCommerce websites, the trend has been being elegant for quite a while. Trustworthy surveys also say that this trend will probably go on for years, so your website design and website promotion plan should be heading this way. If you have not had any ideas about these, then this article is certainly for you. Let's take a look and find out the secret of building effective website promotion.
What is an elegant website?
Because websites are one of the first things that customers will interact with when it comes to the online market, an attractive and user-friendly website will make a good impression on the customers. Besides, elegant websites are an effective marketing promotion tool because they obviously improve the buying journey of customers.
People define an elegant website based on its design. In fact, in terms of the online space, elegant design involves cleanliness, a good look, and user-friendliness. Elegant websites will help to grow your business by attracting more clients and customers, besides, it also speaks a message of your own brand and image.
How to make your website promotion elegant?
There are some typical features that you should consider to make an elegant website, including:
Color: simple and gentle for eyes. There is no need to use many colors on a website. With only some basic colors will attract more because it makes your webpage more professional, neat, clean, and simple.
The content, also content marketing, needs to be succinct but it should express the whole stories as well as the ideas of the sellers, thus serving the business target.
Creativity: No doubt that everyone prefers creative websites to traditional ones because they always experience every nice moment while scrolling on a creative website.
Readability: the website will become user-friendly if your content and the structure are well-organized, thus, customers will find it less difficult to get information. This is a good way to boost the buying process because customers spend less time on their decision-making process.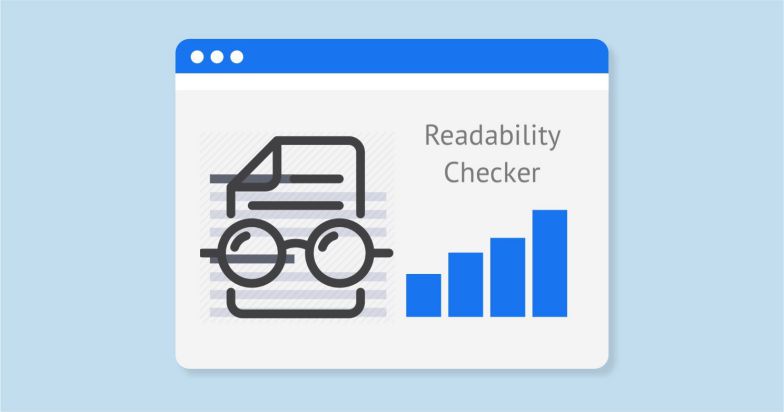 Those factors will surely make your website more impressive. You can easily find many beautiful and elegant websites worldwide, as well as some bad ones. Those elegant ones all follow those features above.
Key metrics to determine effective website promotion
Effective website promotion will surely bring back positive results for your business. People evaluate an effective website based on several key metrics. In fact, tracking those key metrics has been used widely at many companies nowadays because it will help business owners as well as merchants to gain more insights into the present situations of their business, thus coming up with more solutions for further improvements. Below are some key metrics that you should take note of and learn about for a better business strategy.
Organic Traffic: This traffic is greatly important because it means the traffic comes and visits your web pages without the help of paid tools, such as Google, Bing, etc. In other words, this means your websites are well-ranking by using a good strategy for search engine optimization. Besides, it also means that your websites are highly recommended by many factors, such as user-friendly design, good content, etc.
Bounce rate: This metric will measure visitors after visiting a page on our website. The low rate means the design and content of the website work well with its function. In general, the lower the rate, the better evaluation.
Time on the website (on average): Content and design will play a role in keeping the customers on the website. If the content is meaningful and the design is attractive, visitors will surely spend more time on our website.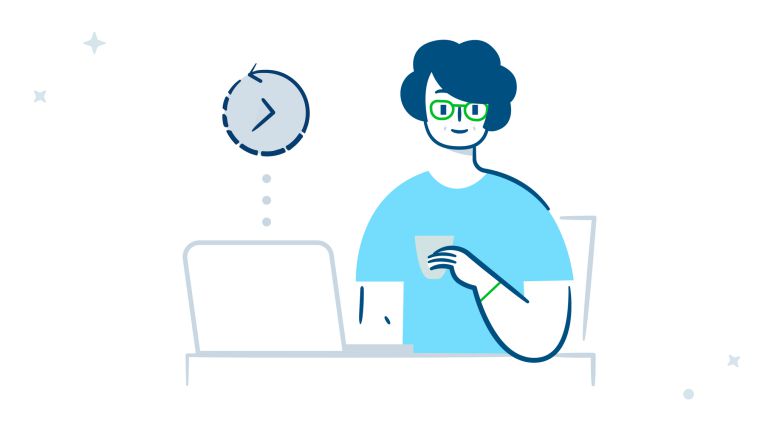 Keyword rankings: This is an important metric to evaluate your content on online search engines. Thus, getting more opportunities to appear on the first page and get attention from the customers.
Website speed is also one of the key metrics simply because users cannot stand before an electronic device to wait in such a long time. They prefer something which is more convenient and time-saving. Obviously, website speed will improve the buying experience from the customers and encourage them to come back and repurchase. As a result, it is used as a metric to evaluate the effectiveness of website promotion.
Conversions: This metric is important for eCommerce websites. There are many types of conversions, however, all of them aim at the final business target, selling and making a profit. There are many factors that make an impact on the conversions, such as web page design, content, etc. So, this is a good metric to evaluate the effectiveness of a website.
Read more: Conversion Rate Optimization 101: How To Get What You Want?
Top 3 Best Extensions for The Most Elegant and Effective Website Promotion
There are many ways to boost your website and make it more elegant as well as effective. Using website extensions is one of them. Let's take a look at the top 3 highly-recommended extensions below:
Overview: This marketing promotion Magento 2 extension is developed by Magenest and widely used by many brands. More specifically, this extension plays a role as a tool to help you create and add more bars on your Magento 2 site. This will surely support your website promotion.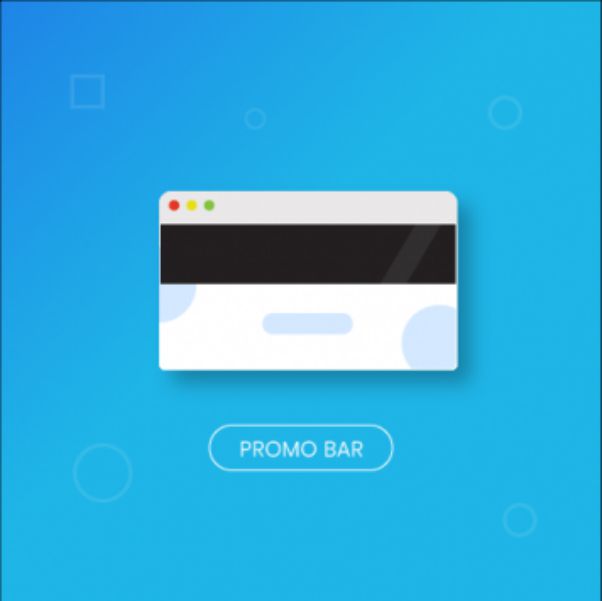 Key features:
Promo bar helps users create notification bars on their websites easily, which are mainly used to display and deliver the marketing content. The tool allows users to manage and adjust its functions from the backend with a user-friendly UI. There are many sliders so merchants can choose whatever they want for the bars to fit the customers' insights.
As an admin, you can easily customize the bar to make it more attractive and suitable for the structure of your website promotion purposes. Besides, you can choose the colors, the height of the bar, the duration that the bar will appear on pages, etc.
If you have many content and messages to deliver, do not worry, the Promo bar allows users to add more slides with different content.
You can design the bar with a WYSIWYG editor, which means to help you customize your content without much knowledge in coding, including fonts, text styles, hyperlinks, images, gifs, videos, alignment, colors, etc.
Make the bar more functional and attractive with a button. You can totally design and insert a button on the promo bar easily.
To save more time and prevent risks, you can preview in the backend before publishing.
Price: $99
Compatibility: CE, EE 2.2.x, 2.3.x, 2.4.x, version 1.2.0
Overview: Web push notifications save more time and can be used to deliver messages instantly to customers. Notification Box is built based on this main advantage. In other words, this extension will inform your customers about the new updates and marketing promotion in a quicker way. So, no doubt that Notification is widely used for website promotion.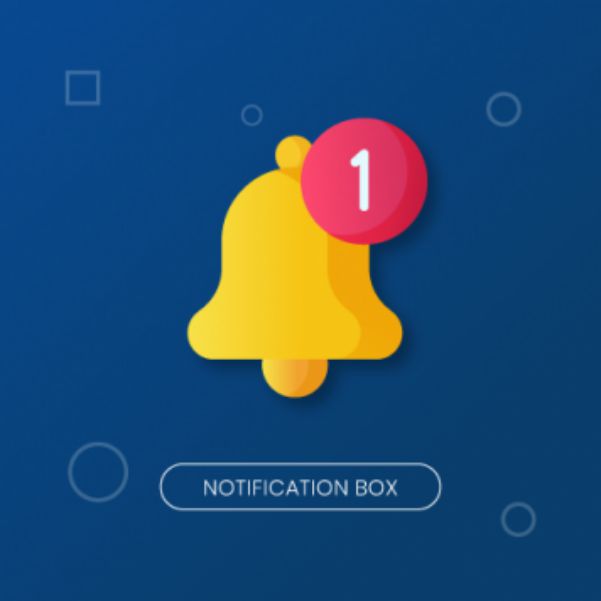 Key features:
As an admin, you can easily send notifications to customers with unlimited numbers because the extension connects with Firebase.
This tool is highly-recommended also because of its function of asking permission from the customers. This, somehow, expresses the politeness of the stores' owners to their customers.
In the backend, admins can set the numbers of notifications to the customers and design in their own way to fit the customers' insights.
Time for each notification is also scheduled from the backend easily.
Customers are also supported by this extension as well. They can delete, mark important items, filter by a category, etc. in the frontend. They can also receive the stores' messages via popup and notification box.
Price: $99
Compatibility: CE, EE 2.3.x, 2.4.x, version: 1.0.1
Overview: Banner Slider is another worth-trying extension for eCommerce website promotion which is also built and developed by Magenest. The main function of this extension is to use more attractive carousels to encourage actions from the customers. Basically, with various content and design, the carousels will surely be more attractive and impressive, thus catching more attention of buyers in a faster way. This is no doubt an effective CTA for any online store.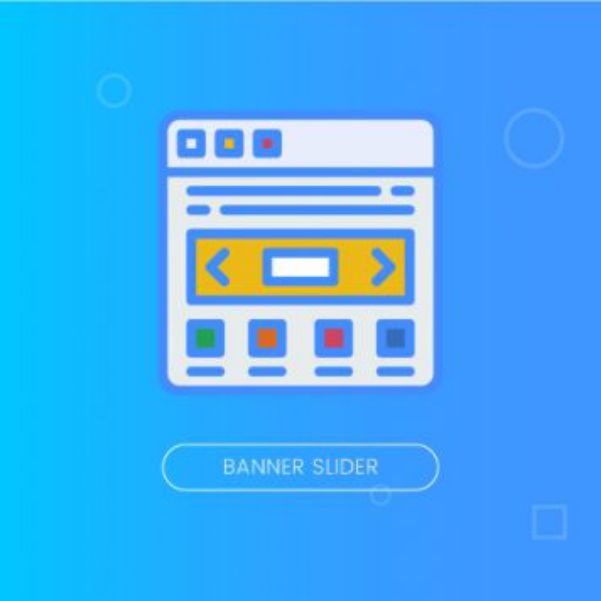 Key features:
Your online store will look more elegant if you can create banners with unique designs and content of your brands. Banner Slider will help you make them.
Besides, this tool can help you apply many animations as well, this will surely beautify your storefront and make buyers happy whenever they go shopping on your website.
As an admin, you can totally control the location of the banners on your page easily.
The banners are also linked directly to the product pages, thus making the buying process quicker.
Price: $49
Compatibility: CE, EE 2.2.x, 2.3.x, 2.4.x Version 1.1.0
Conclusion
Websites play a vital role in business nowadays due to the increase in the number of internet users. No doubt that websites are professional platforms for customers to understand clearly about the brands. Obviously, website promotion becomes more important and it will decide the effectiveness of your online business. There are many metrics that can be used to evaluate the effectiveness of a website. So in order to make good use of those advantages of website promotion, people tend to find more extensions and tools to build a more elegant and effective webpage. Promo Bar, Notification Box, and Banner Sliders are some typical examples. If you want to learn more about marketing promotion Magento 2 extensions, feel free to visit our store for further website improvement.