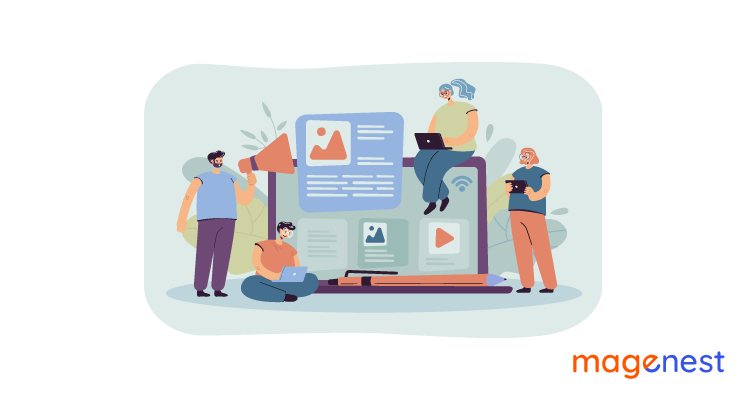 Have you ever heard of Guest Posts and Guest Blogging? Are you looking for ways to share your writing with the world, to drive traffic to your website, and more? If that's the case, then this article is for you because we are going to explain exactly why guest blogging is such an effective marketing strategy that it becomes a common marketing activity for tons of companies of all sizes in all fields. Continue to read our post today and you will understand why and how writing guest posts is an important activity for writers and businesses to spread their ideas further and build a greater volume of audiences for their work.
Before we get started with this approach, let's first discover what exactly is guest blogging.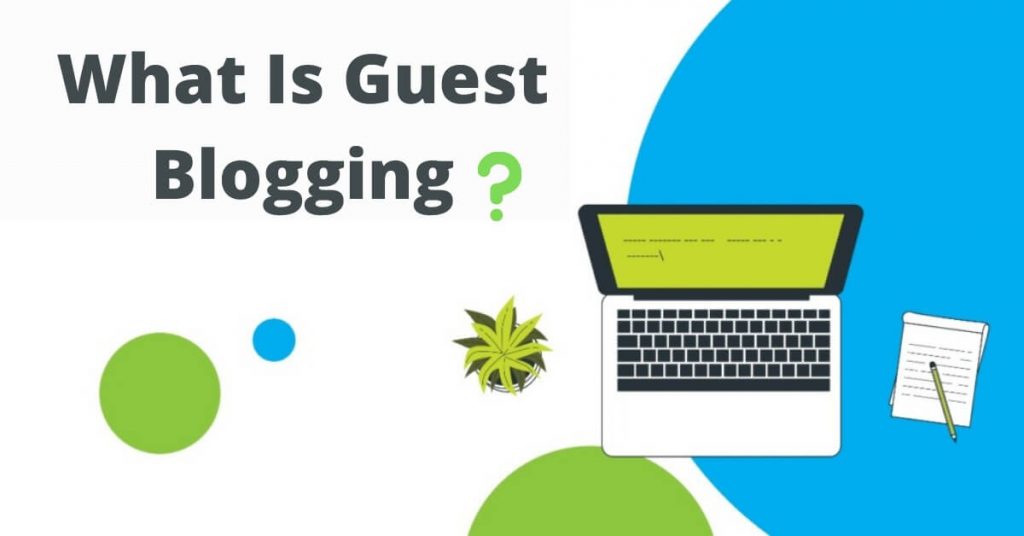 What is Guest Blogging?
Guest blogging is a kind of marketing tactic about writing and publishing content in the form of articles posted on other websites.
These articles often come with a byline and will be highlighted as being written by a contributor or guest author.
You may have a chance to receive compensation for your effort of writing guest blogging but that's not always the case because it will depend on the publication's site.
Some publications might reward you for your contribution posts with a link directed back to your own website or social accounts.

Who Can Write A Guest Post?
Although almost everyone could write a guest post, not all posts can go viral. You just can't make it as popular as you want, it has to be good enough to attract people's attention. The thing is that it doesn't need to go viral, as long as your guest posts are well-written, helpful, and on topic, they definitely can generate more traffic (than your expectation) for your site over time.
There is no specific limit for the length of a guest post, it can be of various lengths but most of the time, guest posts are somewhere between 500 and 1000 words. Some say that it should be much longer, more than 2000 words to provide enough information.
Why Do We Need Guest Blogs?
Guest blogging is a wonderful way to help build an audience for yourself or your website by posting your articles on other top websites and publications.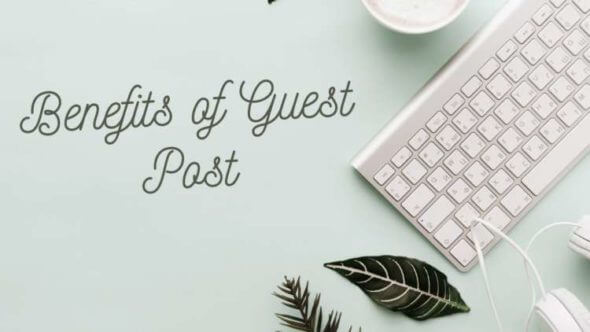 1. Attract the right targeted readers to your site
Many businesses nowadays use guest blog posts as a form of content marketing in which they give away their piece of work for free to attract the attention of the right kind of readers.
To be more specific, if you are doing a good job as a guest blogger, there's a high chance that the website's audience will react to your information by visiting your website or landing page, join your email list, or even become one of your frequent readers. These things are very likely to happen if you can write quality guest posts for other websites.
2. Build up your domain authority
When writing a guest post to post on another website, you could include a backlink in the article or in your byline, which would direct people to your personal site.
Even if the rate of clickthrough seems low from your guest post, naturally building up backlinks will improve the authority of your website's domain in the results of Google Search Engine. This way will allow your posts to have a higher rank more easily.
To achieve good results on Google Search Engine, it takes some time and many links, not to mention a great SEO strategy, but over the long-term, it will pay off. Just one thing to remember is that do not stuff an article with unnatural or disturbing inbound links because editors will likely take them out of your posts.
3. Build your brand image
Writing for a big website is an effective way to build up your brand image. It's normal for us to click on articles from smaller websites when browsing a bigger website.
Plus, people are more likely to trust your work and even purchase your products if they read your information from other authoritative websites.
4. Build mutually profitable relationships with Top bloggers
One of the great ways to create and develop relationships with other bloggers is by writing guest blog posts with high-quality content. Once you start a relationship with them, they will probably share your work on their social media account or even link to your posts.
Besides, if you can successfully build up some website traffic along with a loyal mail list, you can ask popular bloggers to promote your latest products or service as an affiliate. Collaborating with other business owners is a good online marketing strategy for big launches.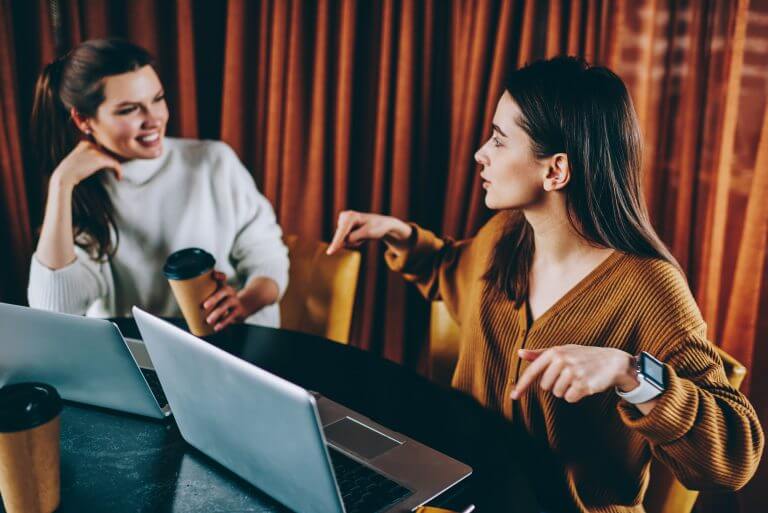 How to Successfully Create A Guest Blog?
There are many tips to build a successful guest blogging strategy but here are a few things you should consider to do so.
1. Research Your Audience And Choose Proper Websites
The first step to do is research your market. Note that your blogs are not for everyone but a specific group of people. That's why guest blogging should begin with an in-depth market search if you want to have a good start.
When it comes to market research, you will find valuable insights about the business market you're working on, which would help to reduce risks and increase opportunities for increasing sales.
The better you can understand your customers, the more influence your guest content could have on them.
Every activity you conduct in your business is also considered a type of research. Begin with questions like What kinds of blogs or websites do they want to visit? What kind of content would they be interested in? How could you contribute something useful and valuable to readers?
You can use some apps to help you with this research process or just google for some guest blogging guidelines to identify what you should do at the beginning.
One more important thing to keep in mind is to always find potential blogs to write for. Maybe you already knew that WordPress is the most used CMS in the world with more than 80 million websites powered by WordPress. Obviously, you don't want to write for every blog out there for guest content publishing, which will be a waste of your time. Therefore, it's smart to target only those sites with the highest potential for driving traffic to your site, quality backlinks, and social influence.
2. Brainstorm Impressive Topics and Design Great Headlines
Firstly, always develop a list of powerful topics for your guest posts before starting writing. The content differs from website to website so as long as you can write content that could catch people's attention and become helpful to your readers in your niche market. For example, if you run a marketing blog online, then some of the broad topics you can go for can be:
SEO
Social media
Content marketing
Paid advertising
Conversion rate optimization
Second, besides main topics, the headline is also one of the most important parts of any article or blog post because it's the first thing your reader will notice and decide to visit your site. Therefore, it would be a big mistake if you skip this vital step or ignore the importance of a good headline.
Since it's the first step to attract people's attention, it should be written well enough to convince visitors that your website is worth clicking on.
Some headlines like these below are considered effective and encourage curiosity:
What is...
Top tips for...
How to...
Best examples of…
Benefits of…
A complete guide to…
Interesting facts about...
You can create a strong headline by studying headlines of the most popular blog posts and learn from what they do. For example, study the covers of renowned magazines such as Cosmo and try to do the same to successfully come up with a good headline. The headlines from famous magazines or blog posts are written by highly paid professionals but you can learn from them for free.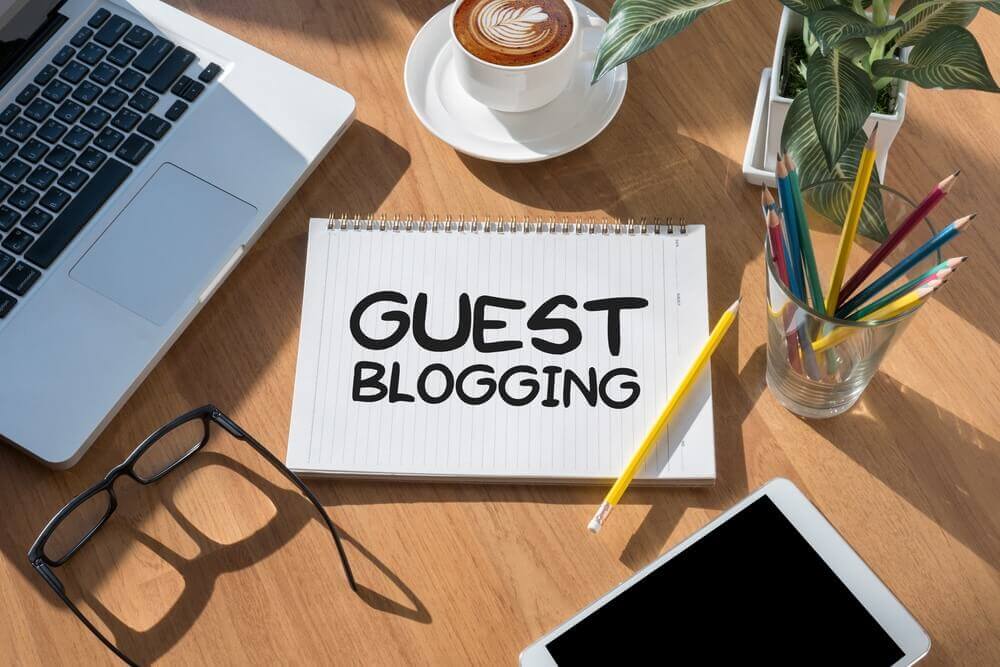 3. Check The Guest Post Guidelines From The Chosen Websites
Since there are no same rules for guest posts on every website, you should read the guest post guidelines from the chosen webs so that your posts can be published on their site.
Usually, they may have some requirements for anyone who wants to post guest posts to follow such as:
A target number of word count
Images should be included in your post
Attach links to other relevant articles or influencers
Attach links to your personal website
You can easily find the writing guidelines for guest posts on the About Page, the Contact column, etc... email them for further guidance if you need to.
4. Contact The Site Owners
Before writing your guest post, you must contact the blog owner to ask for their permission and know whether they accept your guest posts. Some websites may ask for some fees to post your content, but you can always negotiate with them to get a good price. The fees you have to pay for guest posting depends on the traffic of the chosen site. The more audience the website has, the higher fee they would require. In case you cannot reach an agreement with them, it's better to move on and find another blog.
5. Write Great Posts
One of the most important things for guest blogging, of course, is the content you can contribute to the site. Editors not only want to work with those who meet deadlines but also want to work with writers who can produce useful and engaging content.
In addition, always check for common grammar mistakes before submitting the content, you can use some paid software or even free grammar checker tools. Some are totally free but they are really good at doing their job.
There have been a lot of discussions about what is "great content" and "high-quality writing" but have you ever thought of what it means exactly?
Since there are thousands of bloggers online out there with various content marketing strategies, to stand out, you must create something truly unique and valuable for readers
In addition, write SEO-friendly articles to have a better chance of reading more people with your guest post. Creating as many SEO-friendly guest posts as possible for authoritative websites can make your posts highly visible in search results.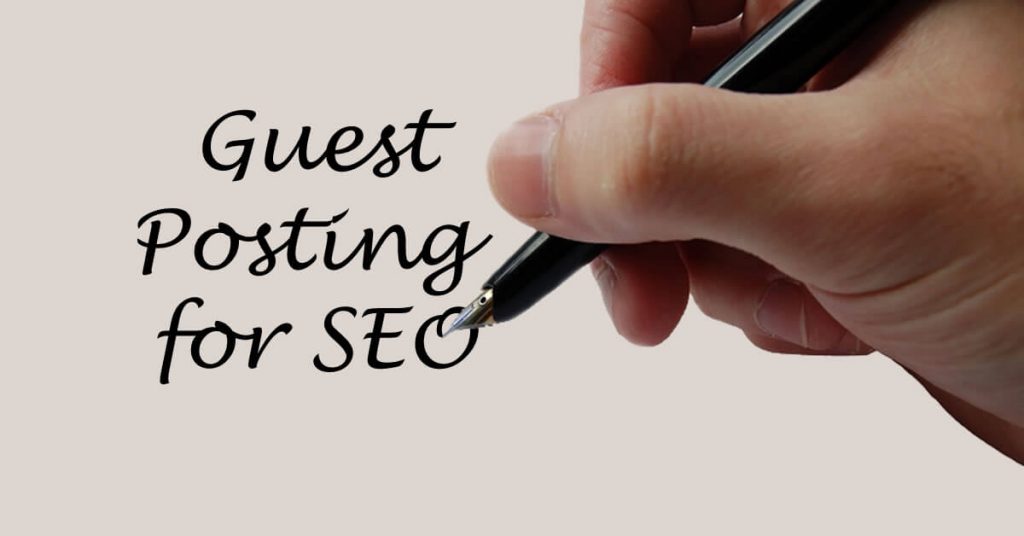 Another important thing you should not miss is to create and optimize your guest content for contribution. Although guest posting is different from writing for your own blog, there are still SEO elements you must include like the image Alt-text, image captions, meta descriptions, meta keywords, and meta titles...Those things are necessary to boost SEO and also to help the site owners conveniently publish the guest posts without having to fix any mistakes related to SEO in marketing.
6. Track the results of your posts over time
Last but not least, it's advisable to track the results of your guest posts as well as compare the results with where you were at the beginning of the process.
You can use different SEO tools to analyze data in different metrics. Using SEO tools is very helpful since they allow you to check results in many aspects such as changes in the number of backlinks, organic traffic performance, referring domains, or even what is the ideal number of keywords for which Google will let your website have a high rank on search engines.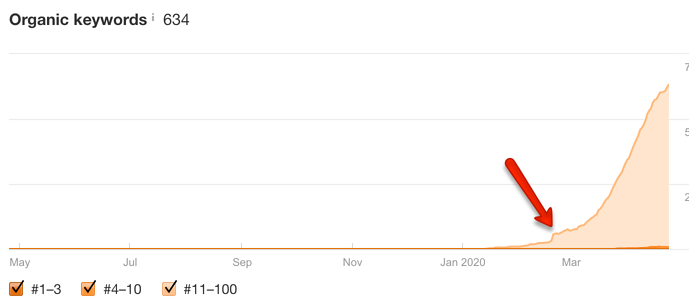 Some top tools for the Guest Blogging method: Respona, JustReachOut, Clearscope, Ahrefs, BuzzStream, BuzzSumo, RocketReach, SEMRush, HubSpot CRM, SimilarWeb, and many others.
Key takeaways to remember about Guest Posts
Above are a few guidelines about how to successfully write a guest post, but here are the quick and simple basics about guest posting you should remember:
Guest posts must be written well. As there are tons of them out there today, to get selected you must produce high-quality content.
Your posts should be relevant and on-topic. Readers will want to get the maximum value of what they are reading.
Outbound links will be helpful if they are relevant to the article.
Don't post your content on sites that already contains too many guest posts. Yours will not likely stand out among too many of them.
Sharing posts and commenting to increase readership.
Google wants guest posts that have nofollow links to believe your post is trustworthy.
Conclusion
Guest blogging is a long-term strategy that needs a great deal of patience, dedication, and significant time to succeed. Always make sure you apply the approach with a clear and realistic goal in mind, along with unique content and valuable information to provide to your audience. With the right tactics and effort, guest posting is a powerful method to help your business build a bigger audience and form a reputation online among your fellow bloggers.
We hope this article is useful and helps you have a better understanding of the guest blogging strategy. Apart from guest blogging, we also have many other interesting posts about eCommerce and amazing tips to help you grow your business online, visit our store blog here.