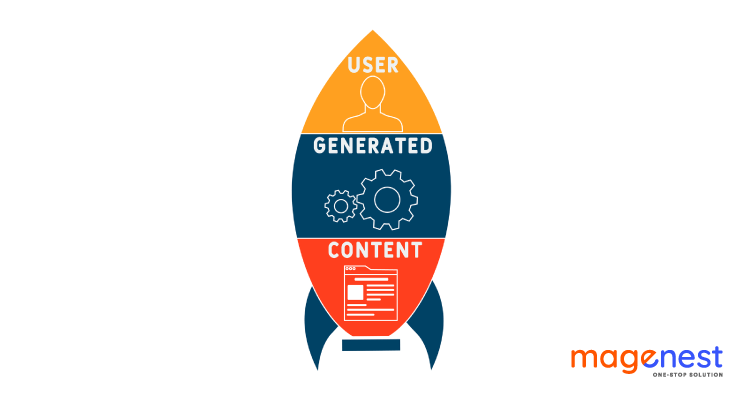 Customers prefer to trust other customers' reviews of products or services rather than brands' advertisement, as common sense goes. The rise of user-generated content in e-commerce is fast outgrowing all other forms of marketing when it comes to influencing purchase decisions. Especially in this era of online shopping.
User-generated content (UGC) is one of the most useful and powerful forms of free marketing. They are authentic, trustworthy content created by real buyers or influencers sharing reviews, images, and videos about your business.
According to Business 2 Community, 90 percent of buyers trust online recommendations from closed ones. Meanwhile user-generated content is 20 percent more influential to millennials' buying decisions than other media channels.
This article will give you a quick tour of UGC. From UGC meaning, types of user-generated content that are most popular to its impact on the eCommerce world.
What is UGC?
User-generated content, or UGC for short, is any content that has been voluntarily created and shared by individuals who are unpaid contributors and not associated with the brands. Usually, those contributors are fans or loyal customers who promote a product or service instead of the brand itself. This could be anything from social media posts to a review on a third-party website.
All in a word, user-generated content is any type of content that's created by a brand's followers, product users, or consumers.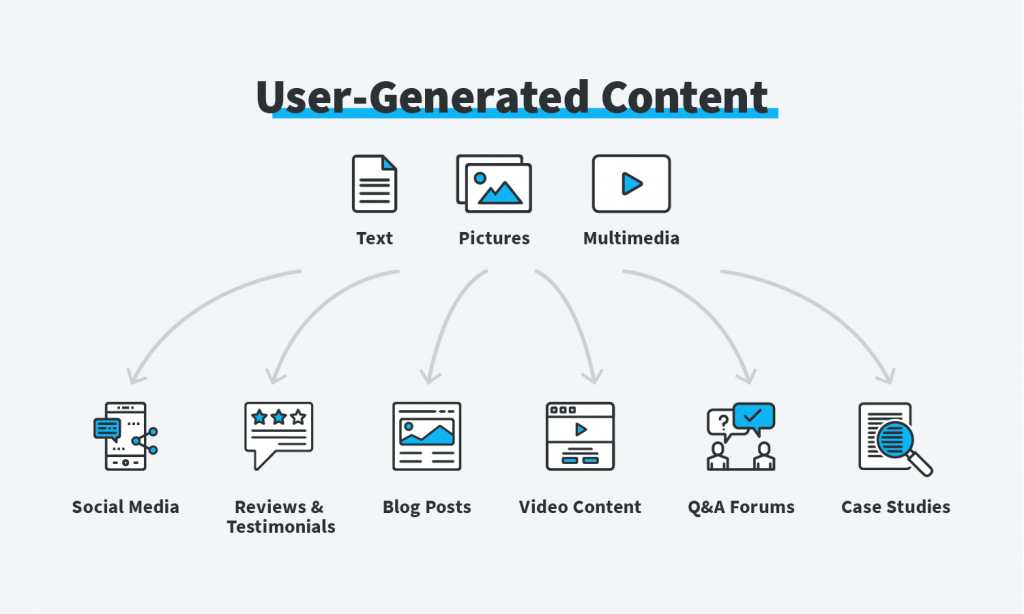 Since UGC isn't paid for by a brand, it has more genuine and honest credibility. It can be as simple as a tagged post of a product by an influencer on Instagram, or a beauty YouTuber featuring a brand's new line.
However, user-generated content still has a big pay off for businesses, with some seriously impressive benefits. Because a personal recommendation is the golden marketing method. When it comes to eCommerce, user-generated content is the digital equivalent of a personal recommendation.
Types of User-generated Content
UGC can be anything that falls under three categories: text, pictures, or videos. Let's take a closer look at some common types of user-generated content that you might have seen here and there on the internet.
Product Reviews & Testimonials
Whether your customers write reviews on a section of your website, or whether they write it on social media or third-party sites, the feedback is also UGC.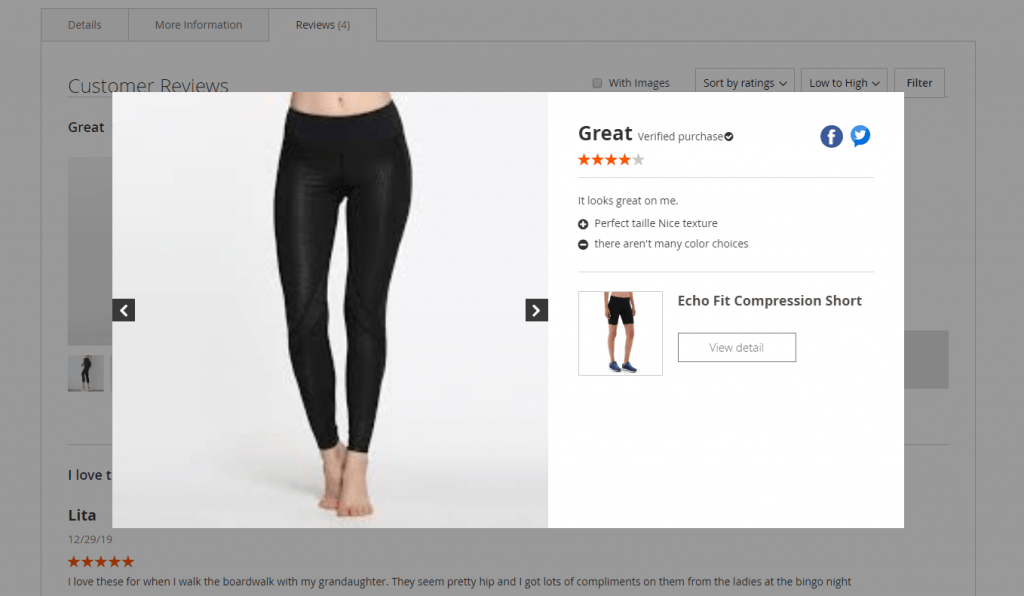 Product reviews have always played a big part in online business and marketing. In this era of online shopping, regular reviews are no longer enough for a customer's pre-evaluation of a product anymore.
That's why, to give them better product validation, a third-party extension like Photo Review is released. It is a tool that allows customers to give visually attracted feedback to the products they purchased. Moreover, this extension offers both front-end and back-end highlight features such as providing pros and cons sections so customers can write informative reviews, viewing reviews photos in popups, or filtering reviews with photos only. You can gain full control of this type of UGC content on your website.
Social Media Content
When it comes to products, seeing (and hearing) is believing. Especially when it's from people you know and trust doing the reviews. People are taking and sharing thousands of photos and videos daily on social platforms like Facebook, Instagram, Twitter, etc. And a huge portion of those is interacting with some sort of brand, ranging from hotels, destinations, and tour operators. This organic visual type of UGC is taking the online world by storm.
Any time someone posts a social message about you using their own created content, that's UGC.
Blogs and Vlogs
This might not be as famous as social media, but having a blog or a youtube channel is still something unpaid contributors prefer to share their opinions about things.
And while you might think that blog posts are more relevant for B2C companies, that's not true! It works in the B2B world, too. Marketers love reading and writing blog content as well as checking out a new Youtube video. If your product or brand is featured as an example in round-up content clips, or as a key tool in a "how-to" blog post, that also counts as user-generated content too.
GoPro videos, Instagram Stories, and other types of natively shot videos, these are all qualified as UGC. As long as you're not paying someone to create the content for you.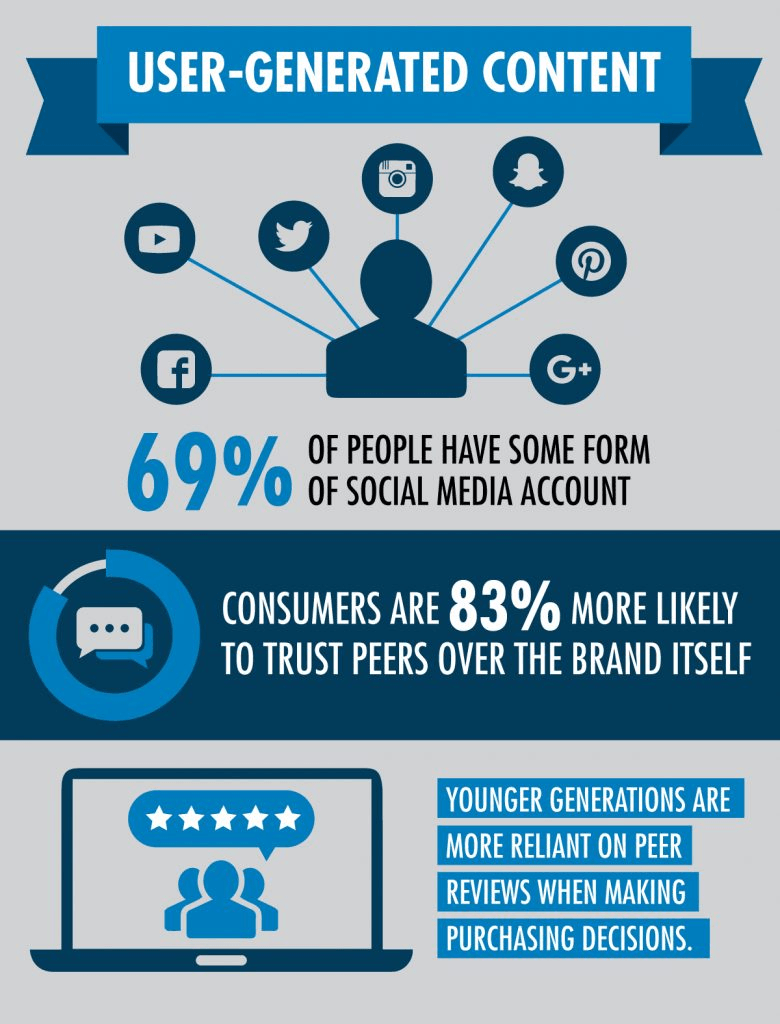 The Benefits of User-generated Content
UGC Helps Tackle Online Shopping Anxiety
Put yourself in your customer's shoes. While online shopping does bring us the convenience of ordering anything from our comfort zone, there's still a lot of ambiguity to it. Will the dress be at the right size? Are the shoes going to fit? Is the new gadget going to work?
Online shopping anxiety might sound like a first-world problem, but it's a real problem anywhere around the globe. In many cases, it's the reason why shoppers abandon shopping sessions, and your conversion rate has to suffer. There are many ways you can get rid of the uncertainty.
You can add large, detailed product photos, write lengthy descriptions, add instructions and manuals, and throw in a bunch of customer reviews with star ratings. But if you want to knock the doubts out of the minds of your visitors, then you can't go wrong with UGC. Because UGC is produced by individuals who don't have anything to gain by singing your praises, it is perceived as being more authentic and more trustworthy. It's been found to be 20% more influential than branded content alone.
UGC Gives You A Larger Pool of Visuals with Credibility Added
Did you know that almost 100 million posts a day are uploaded to Instagram? Think of all the possible content about your products being created you haven't checked out yet!
Sharing consumer-made photos and videos featuring your product gives customers a signal that you've got nothing to hide and that you're proud to share your customers' real stories. Businesses who actively share their customers' experiences are perceived as credible. It's a statement that you're a customer-centric company, and this is something that clients always appreciate.
You trust your circle of friends when they recommend something to try out. UGC works similarly to that. We can easily visualize how their positive experiences are transferred into our situation.
Customer-generated Content Is A Cost-effective Way to Grow Your Business
As user-generated content is created by voluntary users, businesses don't need to pay for it. This strategy can be considered alongside paid advertising campaigns. Companies can give users the incentive to share some specific content, such as a competition or giveaway. UGC gives you a cost-effective way of acquiring original and impactful photos that can supplement the owned content you already have.
UGC - The Benefits Are Endless
User-generated content is a great beneficial opportunity for online businesses to create an extra dimension to the shopping experience. It helps eliminate doubts and direct buyers to common questions about products. Plus, it nurtures a sense of trust and credibility by adding social proof, Furthermore, UGC helps shoppers visualize their purchases via authentic and relatable content.
One thing to keep in mind about UGC is that curation is crucial. It's important to discover and showcase the suitable and appropriate content on your business websites. It's worth looking into software tools for support in the search of the best consumer-generated content that your visitors will enjoy viewing.
There's a lot of power in making a testimonial as real as possible, which is why visual UGC is more effective. Reviews with photos added or video format are good at creating a sense of credibility than just text-only reviews. Let's help your customers easily upload photos in the review section on your website today with Photo Review.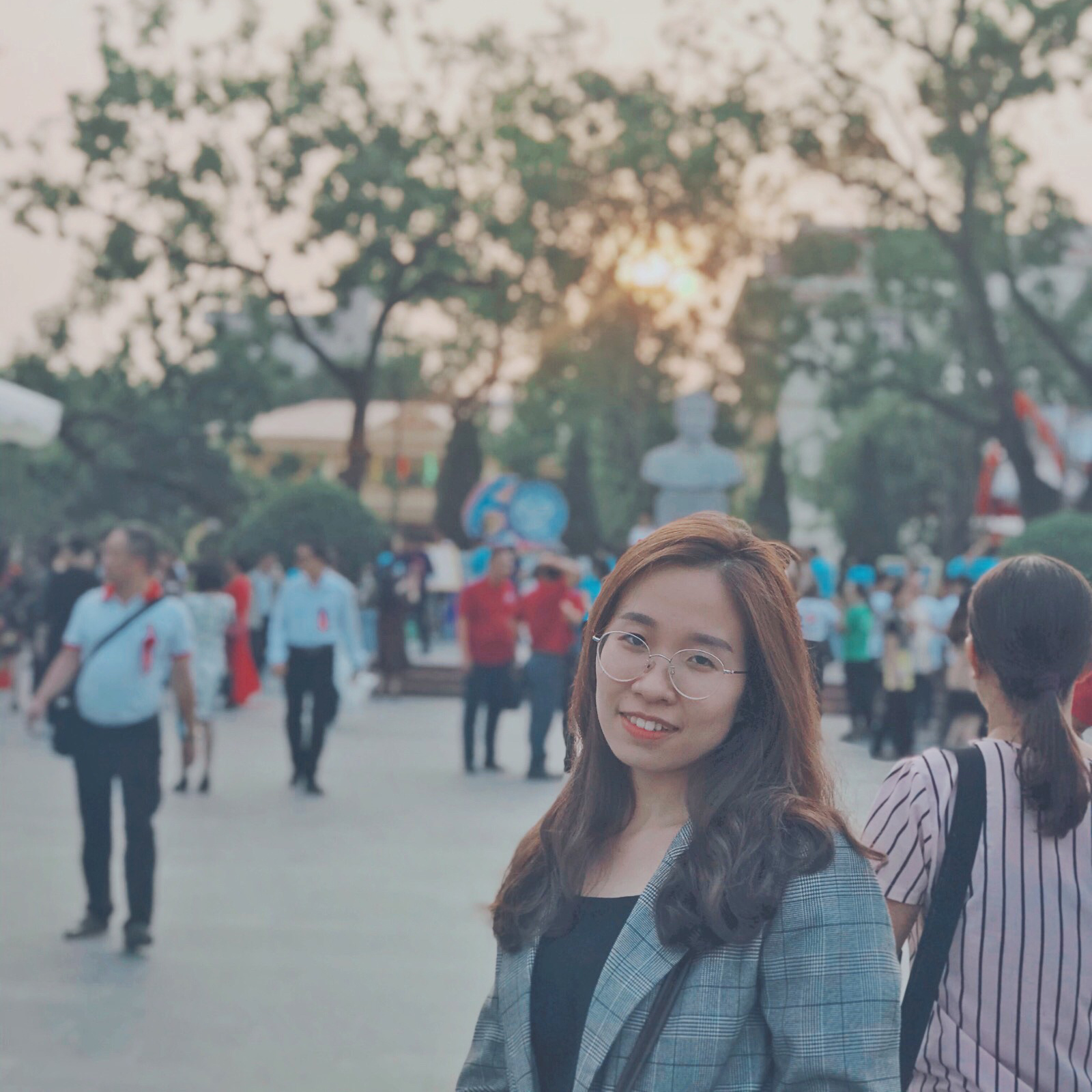 Marketing Executive | Content Manager