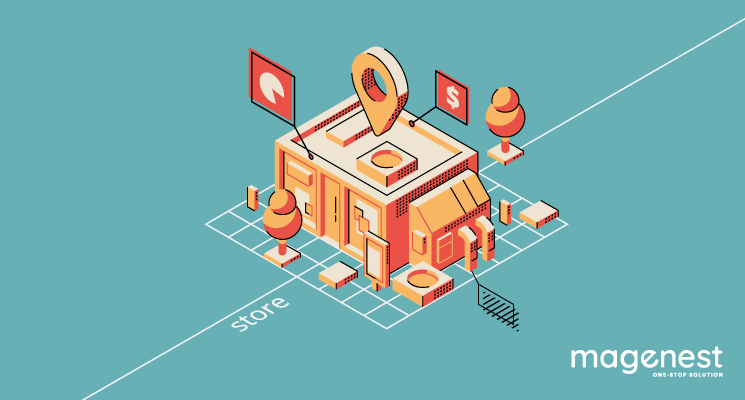 The benefits of having a Store Locator are wide. Indeed, it not only helps you to convert online visitors into offline customers but also promotes overall shopping experience, brand awareness and search rankings.
In this blog, Magenest will discuss how a Store Locator would change the way your eCommerce site performs.
Why does your business need a Store Locator?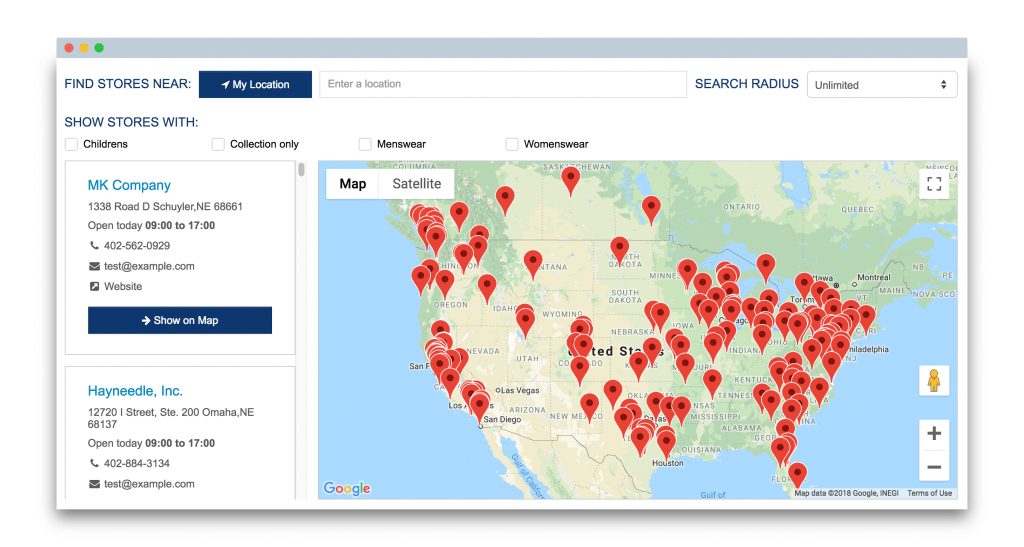 Improve sales performance to bring customers to your store
Many customers want to witness the products in person because they are more into seeing how products work in reality.
Having a Store Locator will bring your customers all the information they need to find the nearest store. Thanks to this, there will be more online customers coming to your physical store and spending there.
Move customers along their customer journey
Besides pointing to offline stores, Store Locator also displays opening hours, holiday hours, addresses and contact information for each location.
This feature can be leveraged to generate leads through contact forms and quote requests, and even to push customers to make bookings. In the post-purchase phase, they can be used for customer service opportunities or to display ratings and reviews for the specific location.
When people use an online search engine to primarily find out information about a certain product, a well-built store locator can help you rank higher in the results (for local, direct and indirect searches), and make your brand even more visible.
This will help drive more qualified traffic to your website while providing your customers with more of the information they are looking for.
Increase traffic to your website
To use a store locator, in the beginning, online visitors need to visit your eCommerce store first, which technically leads to an increase in site traffic. These visitors can eventually become your potential customers.
Improve your search rankings and visibility
Through the way it is structured, a store locator on your website also improves your business's local search rankings, giving you a key advantage over your competitors when it comes to customer acquisition.
By having a store locator with clickable results that push to a dedicated page for each store location, you significantly increase your chances of ranking higher for both 'direct' searches (where people specifically search for your brand) and 'discovery' searches (where people search for generic products and services).
Having well-ranked pages for each store location, in turn, boosts rankings for both your main website and online listings with providers like Google My Business.
Save time and money
By providing your customer's information that they may otherwise have to contact your business to obtain, a store locator saves you both time and money.
In other words, it takes over the role of an employee taking calls all day to direct customers to their nearest point of sale which itself is usually far from efficient.
How should you optimize your store locator?
#1 Show estimated distance and direction from customers' location to your store
A Store Locator should have a direction box that can estimate the time and distance from where customers are staying to the nearest store.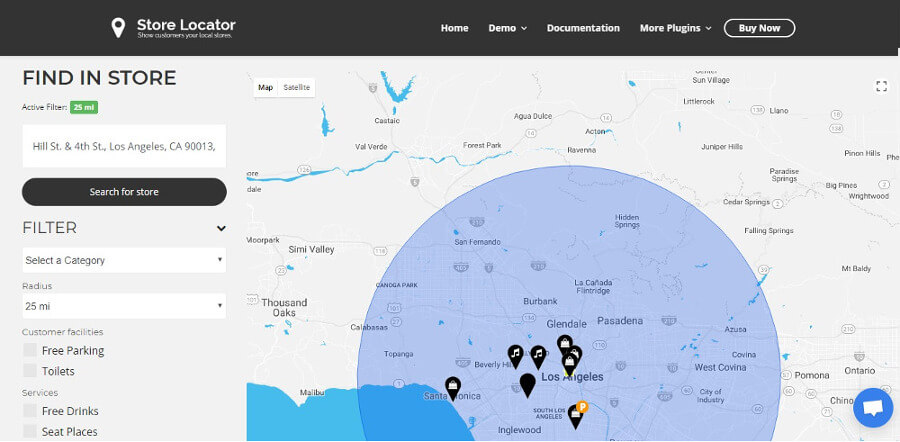 Customers can get direction from their own or a custom location to your store similar to using a normal Google Maps. Hence, they can access the targeted location without getting lost, even when it's the first time they visit.
Let customers locate their position using GPS
Let customers manually input the location if GPS access is turned off
#2 Guide your online visitors to your offline stores
Let customers find your stores easily and quickly by providing customers with a detailed list and an interactive map of your store locations. Customers can filter your stores to find which one is the closest to them.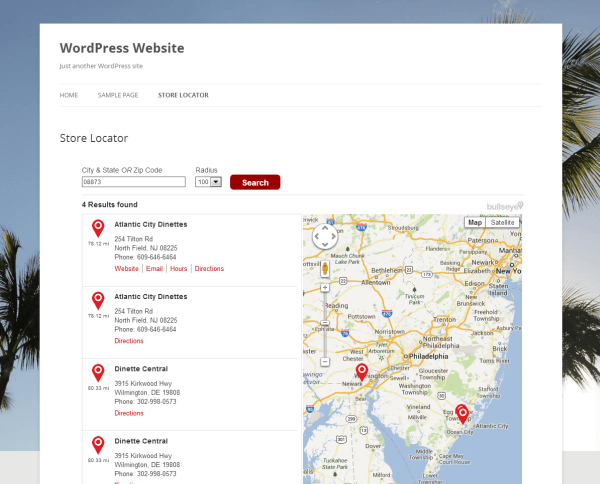 Customers can input the street and/or district and/or city where they wish to find nearby stores.
Customers are able to choose to specify the radius of their search to narrow or broaden the results.
#3 Show helpful store details
Customers can use these references to know if a store is open or not, and if they are having any special promotion and/or event. There are even highlight for the current day or on-going special occasions.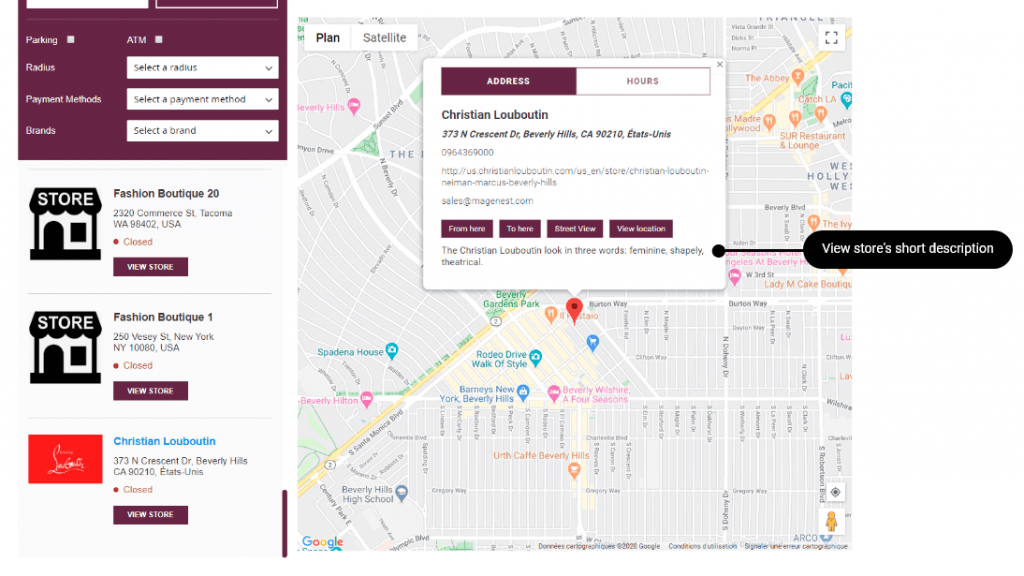 Short description
Contact information: Website, email address, phone number
Store hours and special dates
#4 Have detailed store pages
Not only can customers view the overall store location system but also they can view comprehensive information of the stores displayed on a separate page. The store detail pages have every of the mentioned information and a map of their own.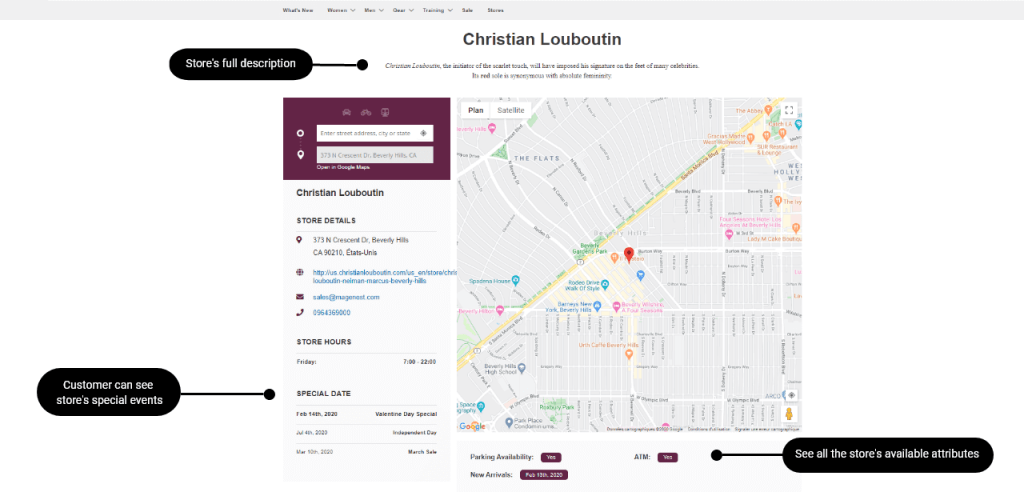 Store details
Store hours
Special dates
#5 Show store introduction
There is a section where you can provide customers with more comprehensive information about your store.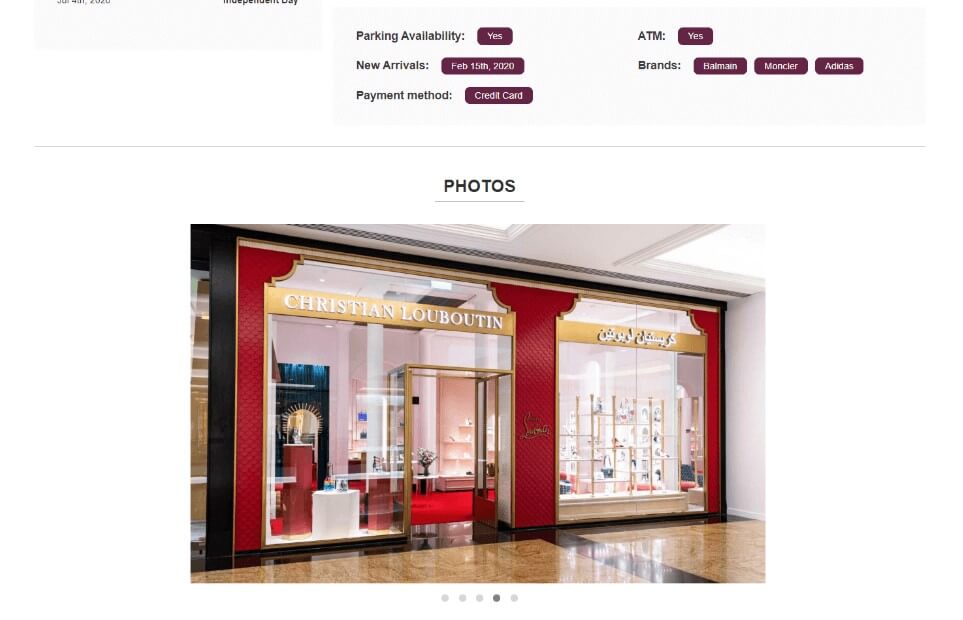 Store description
Photo slider
Examples of brands successfully using store locators
Pizza Hut
Pizza Hut is widely known for using call-to-action buttons on their results page with the aim to drive e-commerce transactions and make reservations at their restaurants.
Kérastase
Haircare specialist Kérastase also uses a customized call-to-action button on their local pages, encouraging users to instantly 'request an Uber' to take them to their nearest partner salon.
Havas Voyages
Travel agency Havas Voyages uses the contact form on their local pages as a quote request form, which helps them generate online sales leads that are then managed by agents in their respective branches.
Making it more than just a store locator
A number of businesses have also successfully used the Store Locator platform across their other marketing channels, plugging media campaigns directly to them:
• Crédit Agricole des Savoies combined it with their paid marketing campaigns
• Midas incorporated it into their local search engine advertising
• Optical Center leveraged it for retargeting – visitors to their website and store locator got retargeted on online newspapers
• Clarins and Buffalo Grill both used it to geolocate their offline marketing campaigns
In a nutshell,
A store locator is a function you can add to your business's website, mobile app or social media channel that helps customers find the location of a specific physical store and directly guides them to your products.
If you are looking for a Magento 2 Store Locator extension for your store, let try ours!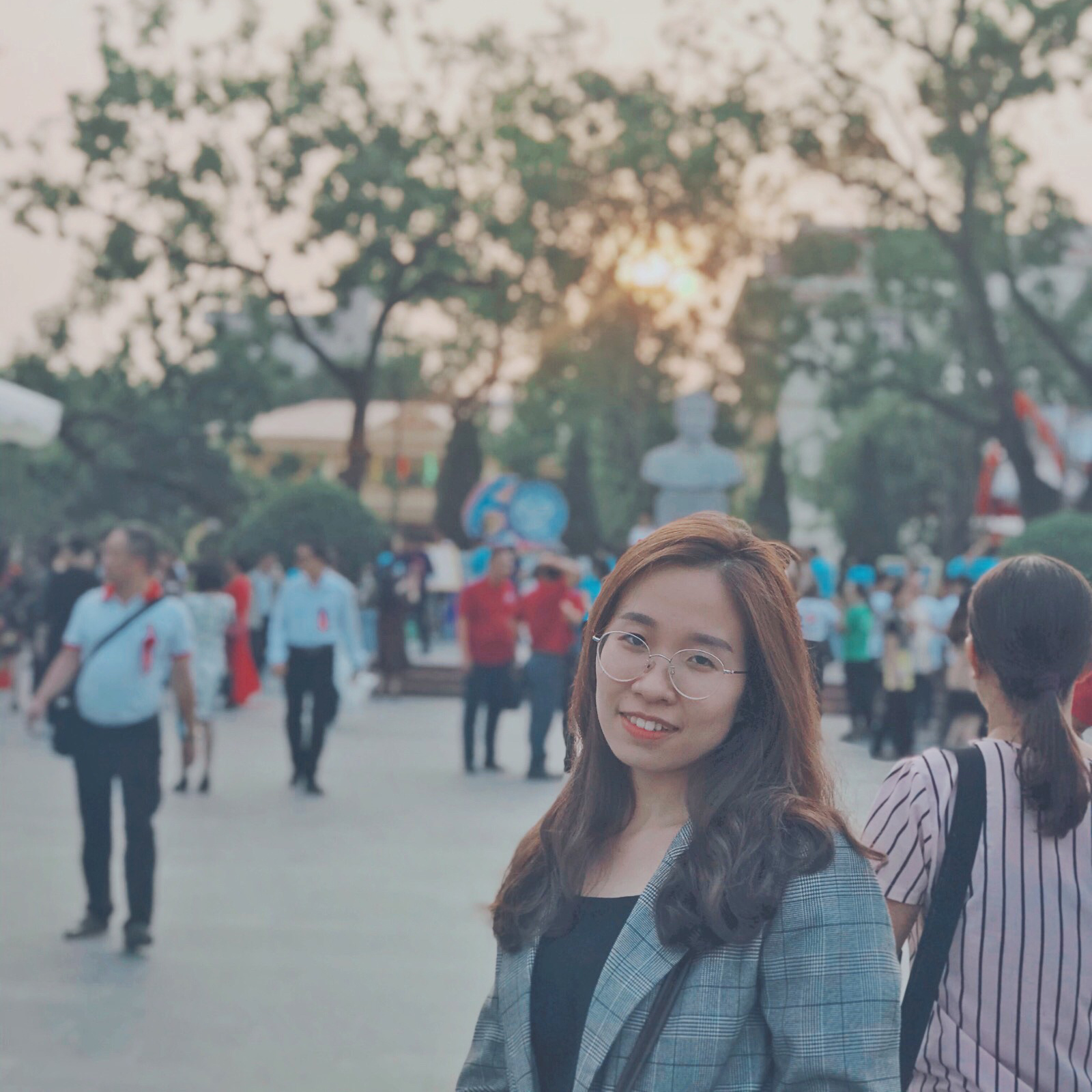 Marketing Executive | Content Manager