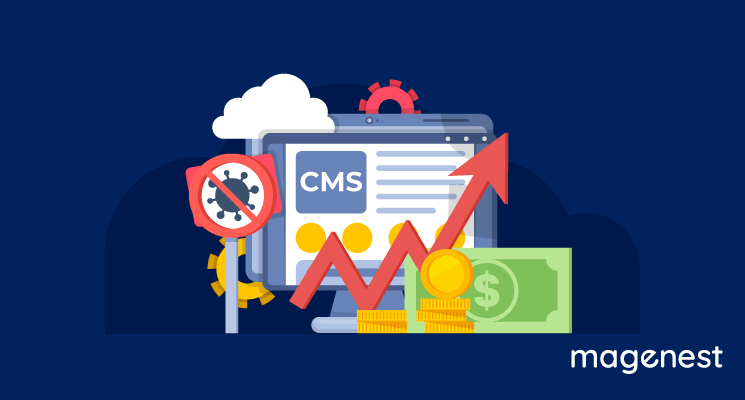 Content marketing has become a major source of revenue for eCommerce businesses during the crisis.
With customers getting used to shopping more online, publishing relevant and valuable content works for building reputation and relationships with customers.
If you're considering investing more in content marketing right now, this decision is definitely the right one. Just think about it: if you figure out the content that converts, you can focus your strategy on it to succeed in the long-term.
Below, find six tips on how to build a solid content marketing strategy for your eCommerce business without a huge budget.
We'll cover these steps:
Decide your goals

Plan a strategy for each goal

Create a content calendar

Prepare keywords

Focus on the best-performing content types

Place CTAs to convert customers.
Let's begin.
1. Decide Your Goals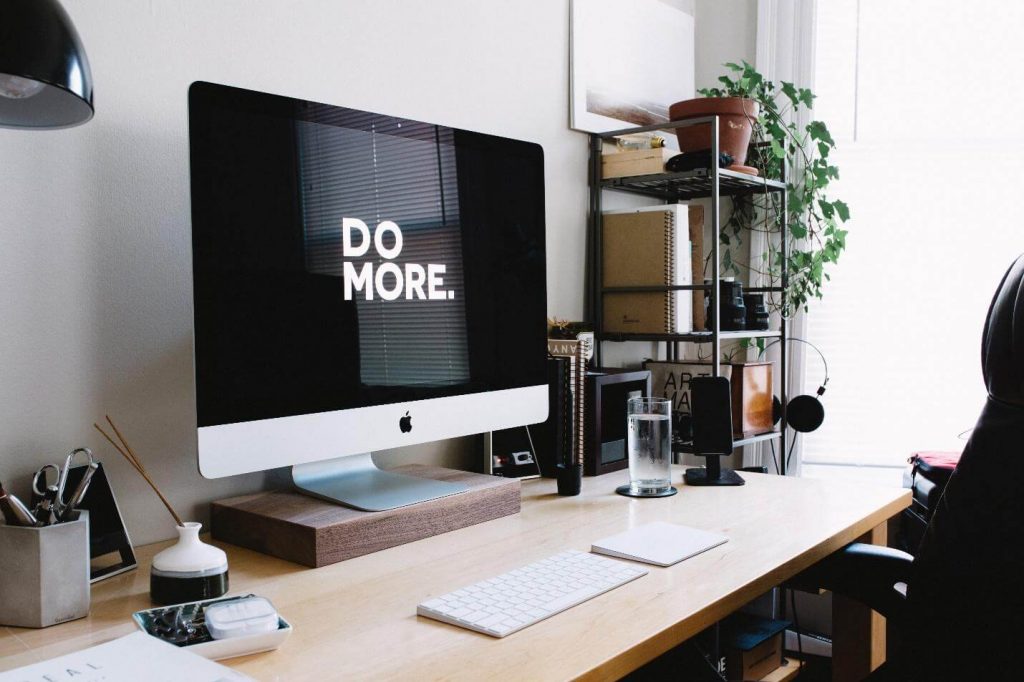 Content marketing is a strategy that requires a long-term commitment. If you're in for the long haul, you need to learn how to get revenues fast. That means focusing on specific goals and creating content for them.
No worries, defining goals is very simple.
The best goal is specific, time-bound, and realistic. That's basically it!
Here are examples:
Get to the Google top ten results for "buy bicycles in Boston" in four months

Acquire 500 leads in 30 days

Increase blog conversion rate by 5 percent in 2 months.
How many goals should you have? Several might just be enough.
2. Plan Your Content Marketing Strategy to Reach Each Goal
Each goal you have will guide content creation and optimization.
Let me give you a simple example.
Suppose you have a coffee company. You want to rank in the top ten results for "buy coffee beans Melbourne." The deadline is four months.
To do that, you need:
Quality content based on these keywords (blog articles, landing pages)

Backlinks from other sites.
The first part deals with your blog. Put simply, the strategy is to write value-packed articles and publish them consistently. The second part - backlinks - is about getting links from other sites to make your own one "look better" in the eyes of Google.
Together, these two strategies are proven to improve a site's ranking.
So, the takeaway here is that each goal needs a strategy behind it. Being strategic is essential because content marketing is a marathon, not a sprint.
Plan, execute, and adjust - and Google will notice and reward your effort. And when this happens, wonderful things happen to your conversion rates.
3. Create a Content Calendar
To sell with content marketing, you need to become a reliable content provider. For Google, "reliability" is directly related to consistency.
This means if you publish one article and disappear for two months, chances for getting to the top five a pretty slim.
A common way to organize content publishing is with a calendar.
It's very simple:
Create a file with a list of articles

Set up publication dates

Follow the calendar.
Your calendar doesn't have to be anything super complex. Seriously, even a simple Google spreadsheet will do the trick.

How many articles should you post every week? Start with one and go from there.
"Just one, that's it?"
Yes, exactly. Don't listen to those saying that the more articles you publish, the higher your get in Google results. That's not how it works: quality is always more important for Google than quantity.
4. Prepare Keywords
A great piece of content won't help you sell unless it has keywords. For your content to attract more clicks and conversions, we need keywords.
There are several ways to go about it:
Google's search bar + People Also Ask section

A dedicated keyword tool.
First, Google. To start optimizing your content and ranking higher, you don't need to pay big bucks. Many keywords are right there in Google's search bar.
Suppose you sell life jackets. That's your main keyword. Search for it, and Google will give you a few nice ideas right away.

Based on these results, you can try writing pieces about life jackets for different users (kids, adults), a fitting guide, types of life jackets, and a buying guide to life jackets.
"Although useful and free, research keywords with Google this way doesn't give you the search volume (SV)," says Eric Grier, a content writing specialist from EssaySupply. "It's an indicator that shows how many people - potential customers - search Google for these keywords every month."
To know it, a dedicated keyword research tool is required. There's a lot of good ones out there, but you can try Neil Patel's Ubersuggest (it's free with registration).
Once you type in a keyword, it shows the SV for a country of your choice.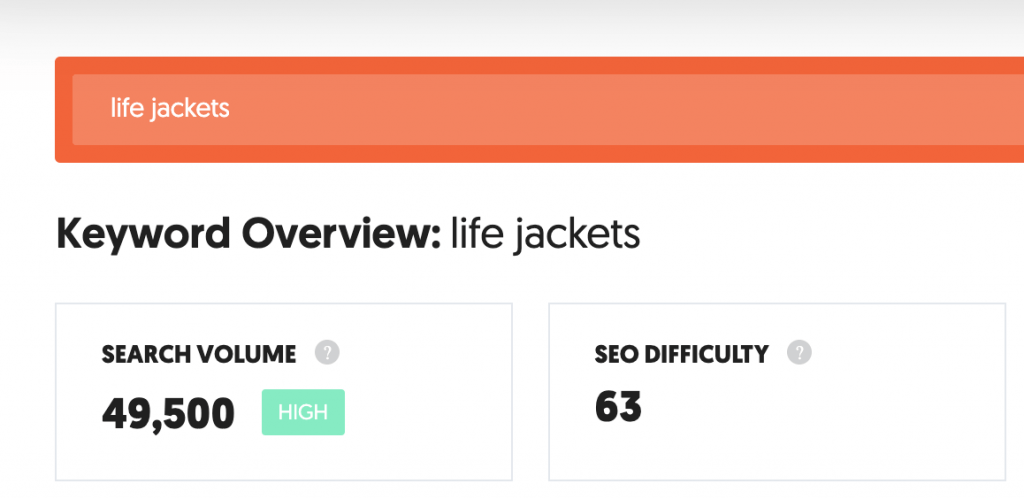 Also, Ubersuggest will give similar keywords based on the main one. They will need to be included in the content to give Google a better clue about how to rank it.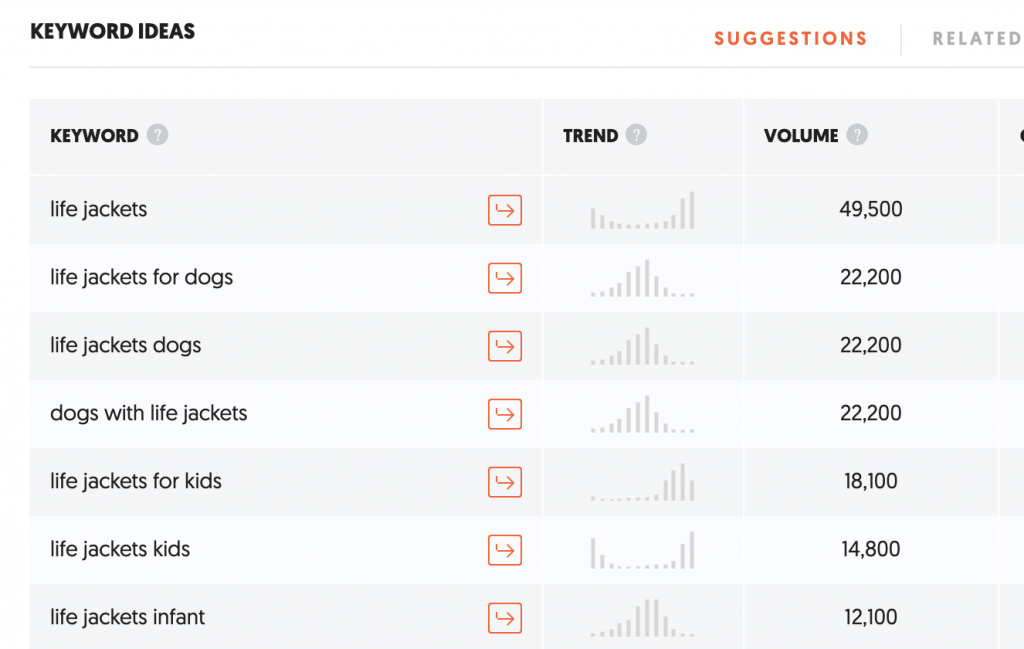 Copy relevant keywords in one master doc to use later by content writers.
Important! Optimized content doesn't mean an optimized store. A dedicated Magento SEO extension is needed to take care of optimizing product pages, creating a sitemap, generating meta tag templates, and others. 
Doing these manually will take you a lot of time, so use an extension to automate it. See the list of 10 best Magento 2 SEO extensions for your store. 
5. Focus on the Best Content Types
What kind of content should you create?
Blog articles and videos are your best bet.
First, blog articles are great because it's a low-cost content marketing idea.
For customers, they can be extremely useful if you pack enough value in them.
Use blog articles to:
Explain how to use a product or service - how-to guides, etc

Educate customers - guides on how to use related products or be better at something (also related to your product)

Sharing success stories of your customers - case studies, that is

Build your expertise and reputation - thanks to the previous points.
Here's a "how-to" guide from Helly Hansen, a Magneto-powered store with a blog. It gives tips on how to care for a life jacket - one of the brand's products.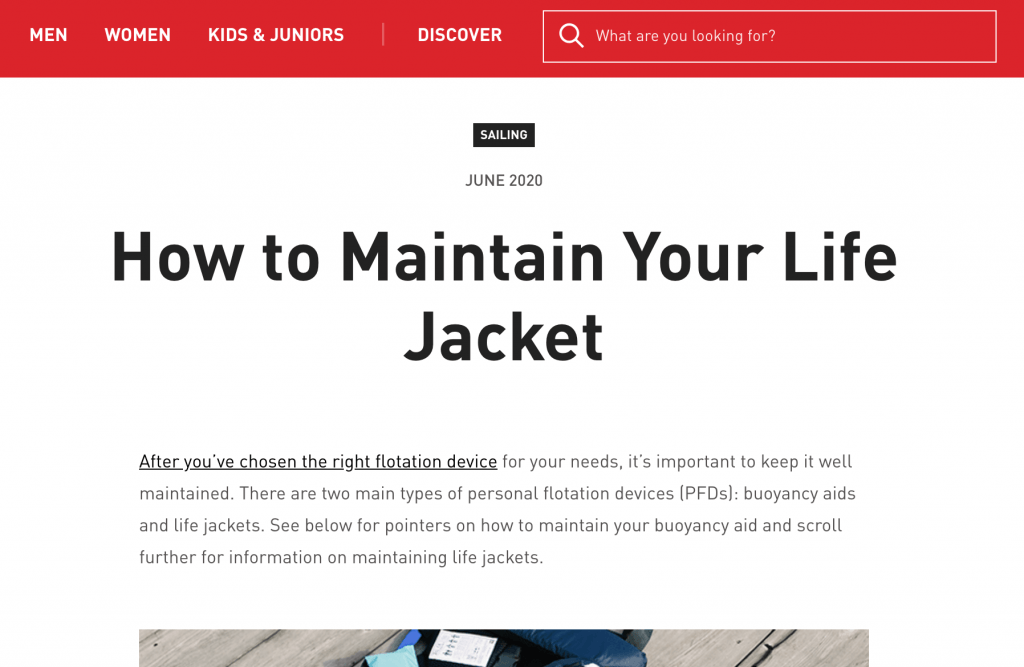 Next, videos.
Why them? Videos are the most popular content out there.
Consider creating videos to:
Product/service tutorials and guides

Product comparisons

Product line presentations

Company announcements and news.
Place videos in relevant blog articles to make them more effective. Such branded content can be highly useful to get the traffic up.
Pro tip: consider adding customer-generated content (CGC) to blog articles. For example, this could be a customer review or a picture of a happy customer with your product. CGC is a proven method to generate customer engagement and boost sales.
For Magento store owners: 15 Best Magento 2 Blog Extensions Free & Paid 2020
6. Place CTAs in Content
The point of a content marketing campaign is to deliver useful content.
When content like this also has "Calls to Action," you can sell quite nicely. They are links and buttons that blog visitors click to get to landing pages or product pages.
Here's how Helly Hansen invites blog readers to visit product categories (the links at the bottom).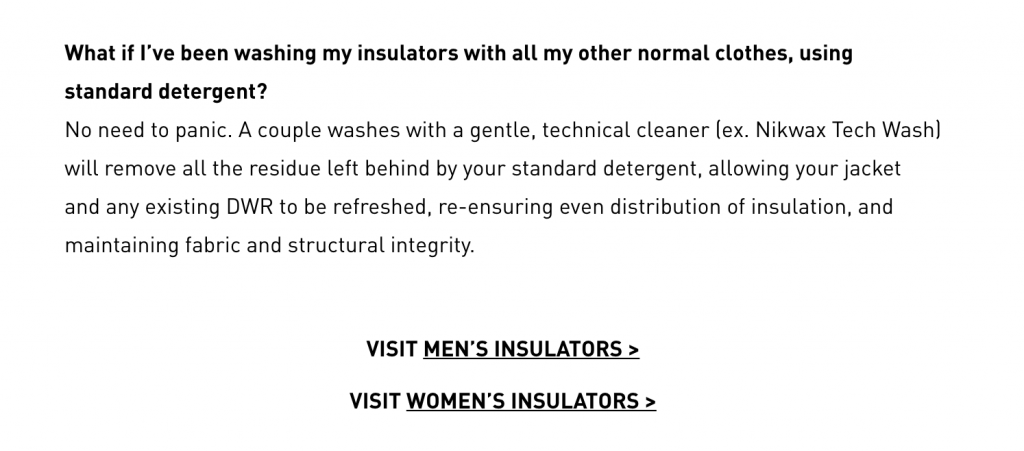 The secret to high-converting CTAs is their relevance and usefulness in content. Just like in the above image, the links to insulators are in a section describing washing insulators.
The Bottom Line
Content marketing can secure the future of your store for years to come.
By keeping your content relevant for customers and optimized for Google, it can rank high and attract quality traffic.
If you're still wondering why you should invest in this, remember that online sales are gradually increasing, and Google becomes the main revenue source for all types of businesses.