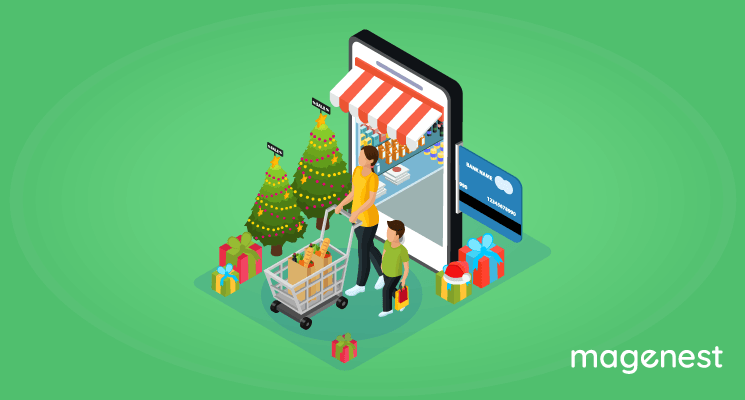 Referred to as "the most wonderful time of the year," the winter holidays, in particular, Christmas season brings new challenges to most eCommerce firms: how to skyrocket sales?
This article is your Christmas gift from Santa, you'll learn some creative Christmas marketing ideas to boost revenue for your e-commerce business.
A recent study from RCS UK shows that 38% of buyers start doing their Holiday shopping in October. Hence, it's never too early to begin planning your business strategy for your Christmas marketing campaign ideas.
Let's begin now!
#1 Christmas marketing - Collaborate with a charity
Emotion plays an important part in the Christmas season. And collaborating with charities can be one of the great Christmas promotion ideas for retail. Charities often use this time to drum up some fundraising for themselves. You can partner with some charities and help spread the message of what those charities do.
This is an opportunity to boost sales because kindness and kindness are always deep in people's hearts. Especially at Christmas, when the weather gets cold, there are unhappy lives with us - those who are well and fully lived, besides the people we love. That is why they will click and buy more from your promotion to fulfill their desire to give back to the community.
Customers can donate an amount of money to charity for every product they purchased. Let's start very easily by giving your shoppers the opportunity to donate to charity throughout the checkout process.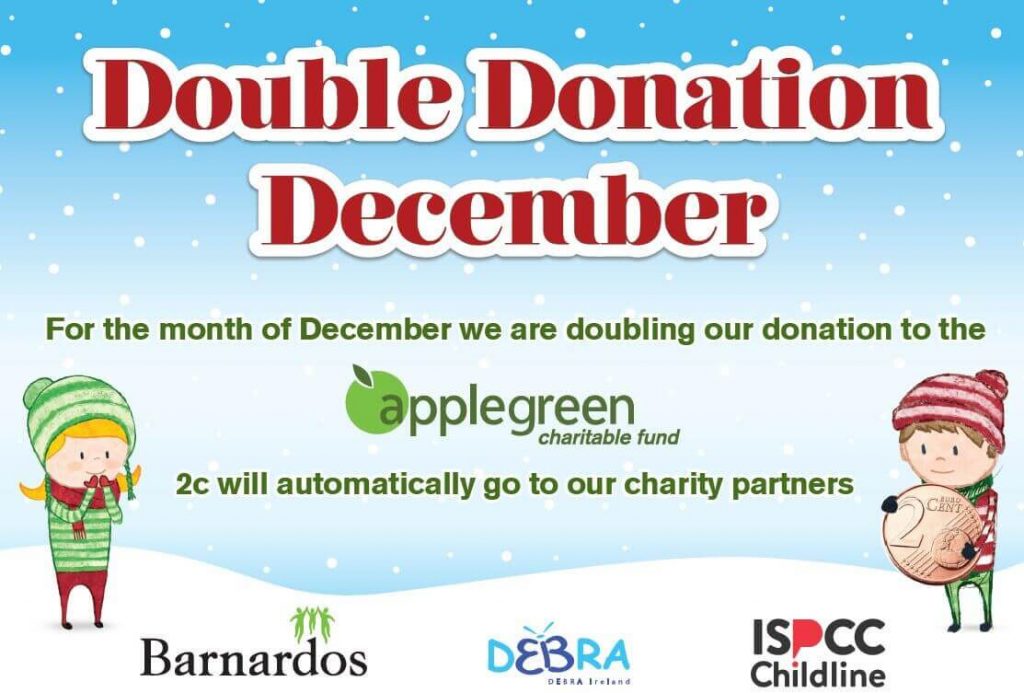 Also, teaming up with a funding organization for such events is an exceptional way to increase more brand awareness. Not only could you build your business network but also, more importantly, do something good for the world and give back to the community!
#2 Christmas marketing - Customize your packaging
As business owners, we all acknowledge the importance of custom packaging, especially on special occasions like Xmas promotion ideas, is for your brand.
The only thing reaching 100% of all customers is the packaging. It is the primary step in creating an interesting unboxing experience.
During Christmas advertising campaigns, unique Christmas-related packaging designs for your products add a touch of amusement and happiness. Moreover, if linked with a special Christmas edition, your campaigns are now perfect!
Christmas-themed packaging can be beneficial and convenient for your customer, too. An example of Christmas marketing ideas for retailers: a Christmas-theme packaging: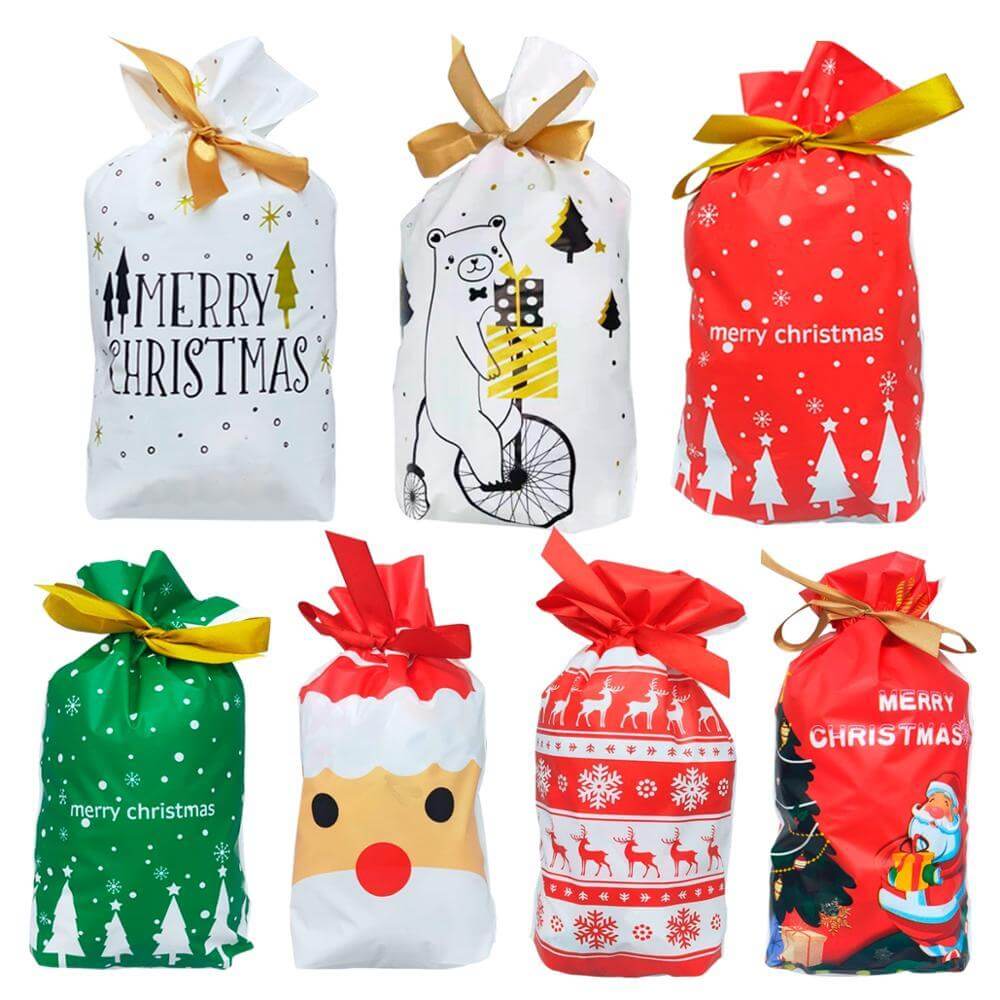 #3 Christmas marketing - Offer Christmas promotions
In almost every sector, December is the month where most offers live. In order to penetrate the market, you need to acquire some special promotions that help you to attract your customers and inspire purchases.
There are several ways of promotions in order to generate profits and draw new customers with several Christmas marketing ideas.
The most prevalent form is discount. Why December is the month of the highest in sales? The reason is simple: People are willing to spend more money at the end of the year.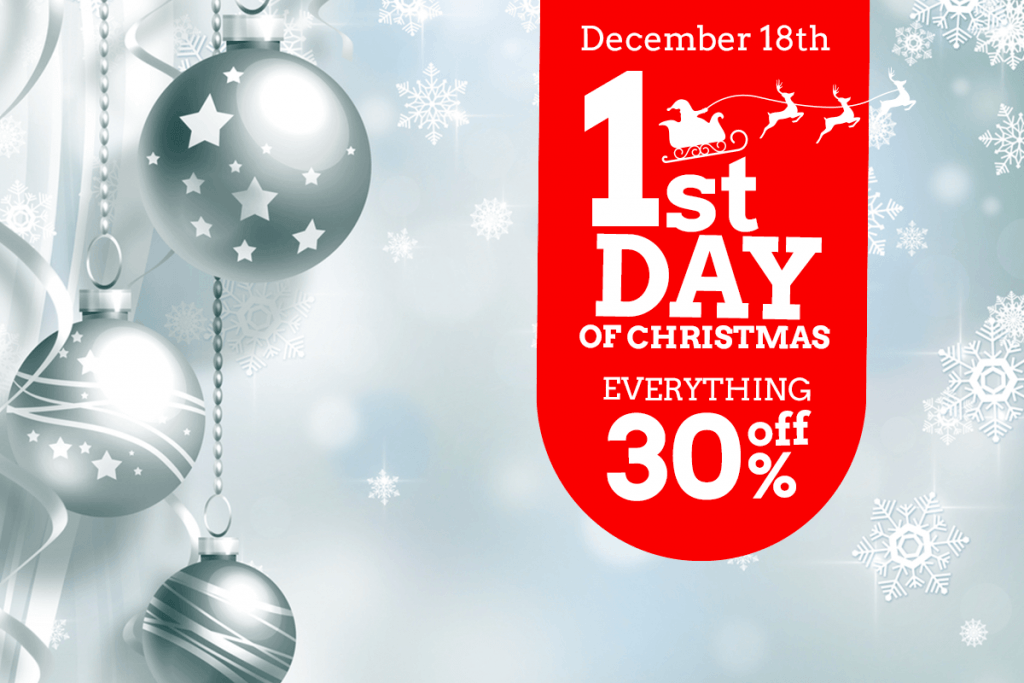 BUT it's probably better if they also have the chance to save more and buy more! The discounts will always be a winning tool that will support you to generate more sales. You can use them for a short-term period of time to boost the purchase quicker and safer.
Do not disregard the interaction with your customers during the period. You can organize contests through social media networks where customers can earn special Christmas prices or prizes. In that way, you can attract new customers and strengthen the link with the current ones at the same time.
Here are a familiar Christmas promotion idea: Create a sense of urgency in your Christmas promotion ads when it comes to Christmas marketing.
You can use the countdown for some ads promoting a special time-limited offer, particularly free shipping for a restricted period. For online eCommerce stores, there is regularly a "last" for Christmas promotions.
#4 Christmas marketing - Provide Gift Wrapper services
Wrapping gifts are crucial for a perfect Christmas marketing gifting experience. However, packing and wrapping before Christmas is often called a "nightmare". Researchers have discovered that we spend more than $3 billion on Christmas wrapping per year.
That's the reason why customers at Christmas have the tendency to choose the brands that offer them the wrapper services for greater convenience.
With Gift Wrapper for Magento 2, merchants are now able to provide customers with a wrapping service on their eCommerce websites.
By enabling them to build and manage wrappers and postcards themselves and choose to wrap their items individually or together, they will save a lot of time and still have well-designed gifts on their own.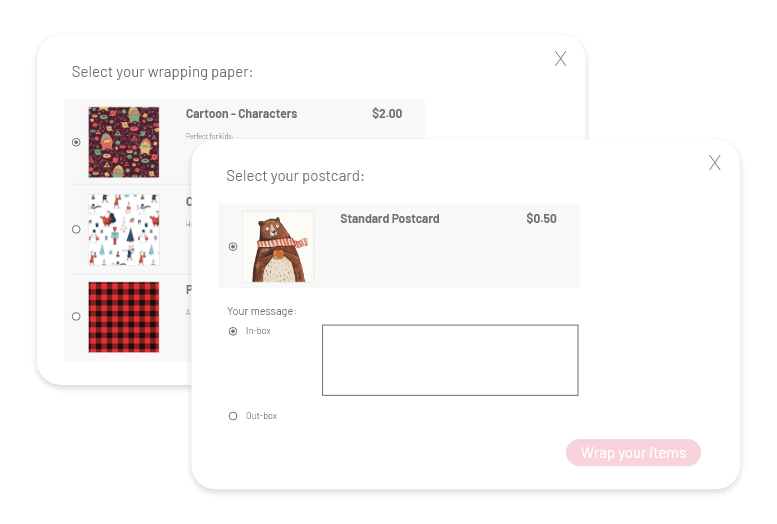 As an eCommerce website owner, you can select postcards and wrappers to specific products in your Christmas digital campaigns and also, determine where and how customers can do that, whether right at the product page or at the final checkout.
Don't bother, there are fixed pricing and even dynamic pricing available based on different customers' orders.
#5 Christmas marketing - Design Christmas Gift Cards edition
Several people often slip into the circumstances of not knowing what to give suitable gifts, they keep thinking and guessing, so why not offer them a more flexible option: Gift Cards.
Sell gift cards every Christmas season for customers to buy for relatives and friends on Christmas. All they need to do is choose a gift card so that the recipient can use the card to buy items they want.
Isn't it easy? Try our Gift Cards extension for Magento 2 websites to provide your customers with well-designed gift cards.
Also, in Christmas marketing, it's a must to build strong relationships with your customers by sending gift cards to them as a thank you present. Christmas Gift Cards edition attached with warm wishes is one of the best ways to express our appreciation to your customers and also, can turn customers into your loyal lists.
With several floating Christmas gift card designs ideas, it's a challenge to choose one template for your best Christmas marketing campaigns.
You can use the huge collection of free design templates but the best is to think out of the box. Let's design and customize various unique card designs for your brand.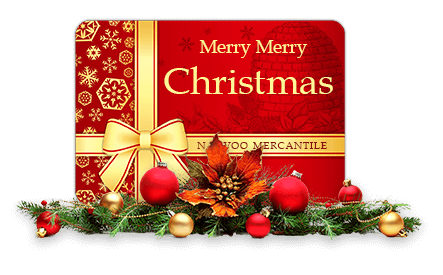 Here are some tips: Don't forget to send your cards to your employees and other stakeholders such as suppliers and business partners besides your customers in your database only.
It's Christmas, let's all open up!
It will definitely be worth sharing a little seasonal warmth with them and somehow, it could turn into a Christmas digital marketing that you never think of!
#6 Christmas marketing - Provide customers Gift Registry feature
Concerning people who create registries, it's a chance to let friends and family know exactly what they desire, and for many of their relatives, all would rather just know specific gift buys versus trying to figure out themselves. A registry with your particular brands can take the edge off of bothering if the gift will go accomplished well.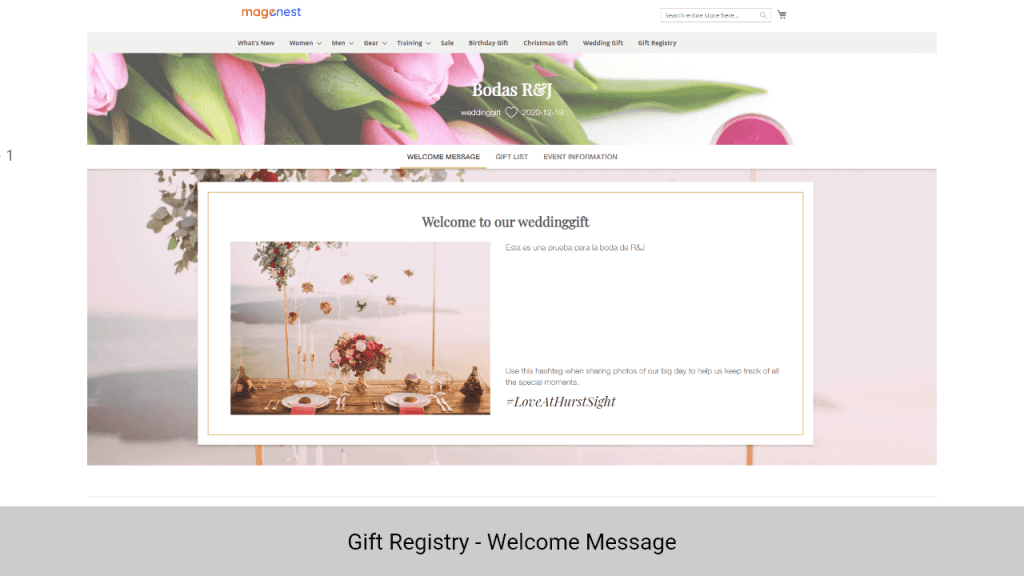 Gift Registry for Magento 2 accommodates customers to create multiple gift registries for big and special occasions like Christmas and invites their friends and family to purchase products from the gift registry.
Specifically, this extension enables their customers to create a wishlist of presents that they desire for Christmas, ... and then send to relatives and friends so they can click and buy right on the store's website. With ready-to-use templates and easily design content, this module will be a convenient and valuable tool for Christmas marketing campaign ideas.
Final thoughts
Christmas is one of the largest consumption periods of the year, which are opportunities but also challenges to several enterprises. To make the most out of this year's Christmas season, learn our 5 creative ideas for Christmas marketing campaigns to skyrocket your sales. All of the ideas listed above can be adapted to any business type and size, also on different marketing channels.
Do you catch any jingle bells ringing yet?
Christmas is befalling in just months, and it's high time to begin planning your Christmas marketing campaigns and the best Christmas digital campaigns! ...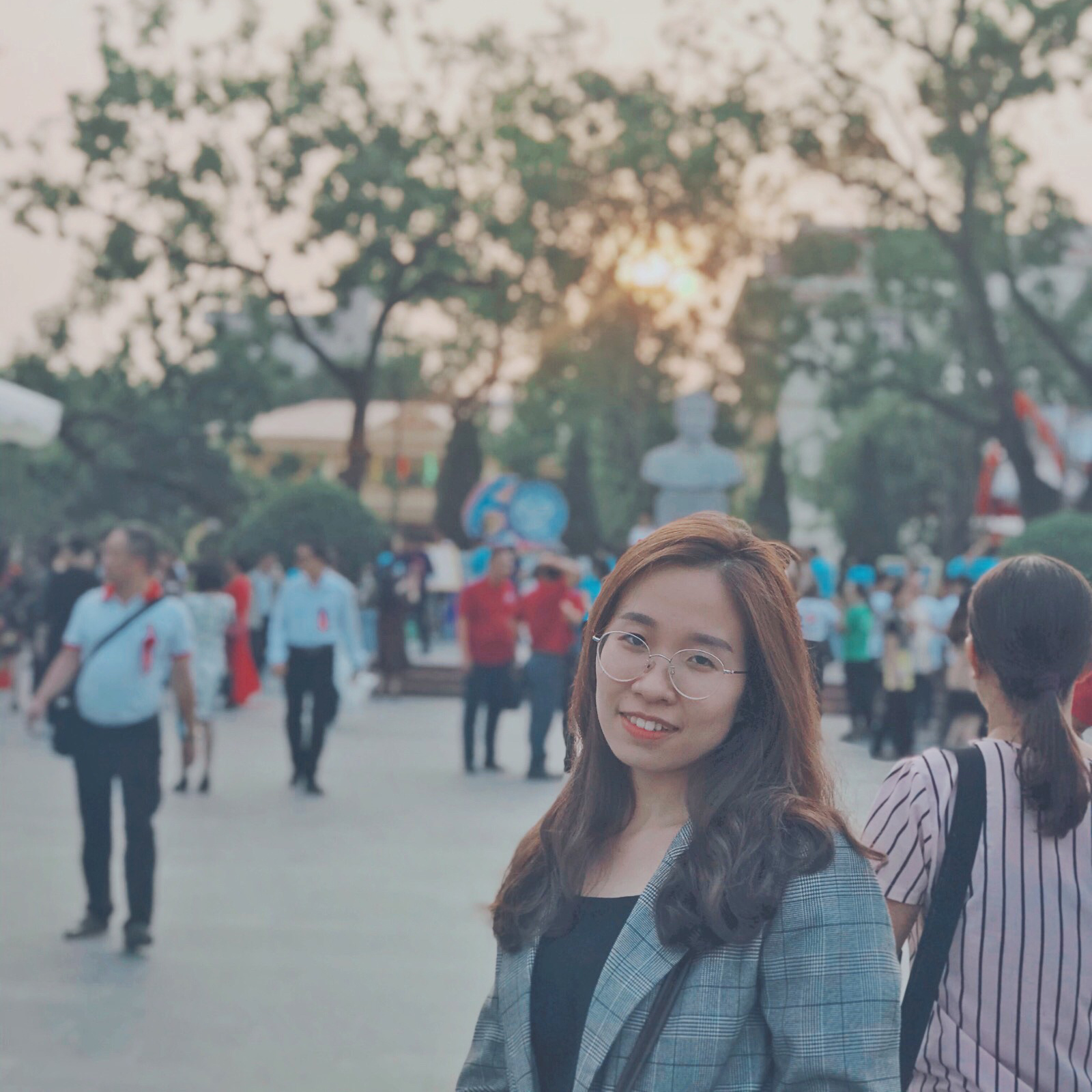 Marketing Executive | Content Manager