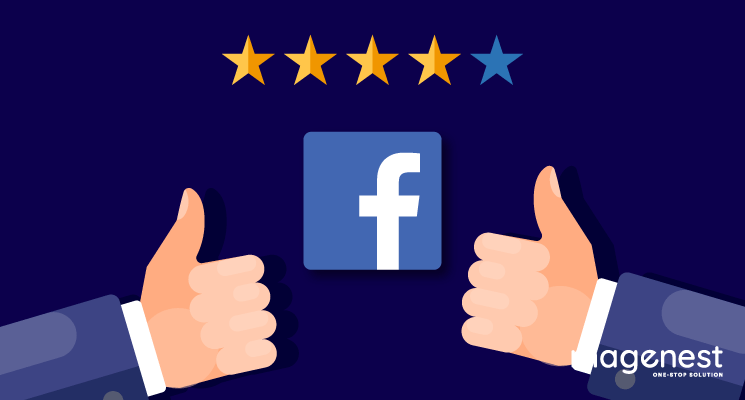 Gone are the days when word-of-mouth was the main marketing tactic. The Internet has made it easier than ever to spread words about your business. However, you have to be aware of the available marketing tools to create more impact.
Some tactics are sales-driven and super easy to implement. Apart from using Facebook Chatbot or Facebook Livestream to engage with your customers, you can also display Facebook page reviews on website to build trust.
Just to give you some heads-up, 92% of consumers will look at one review (at least) before purchasing. It's a spotlight to advertise your products/ services and drive more sales. How? Let's find out!
Why you should display Facebook page reviews on website
An upgrade version of word-of-mouth marketing
The word-of-mouth strategy has been circulating in the business sphere from the very beginning of human life. It is undeniably an effective way to draw people's attention.
People are skeptical of marketing mantras but not what their family/friends or a real user have to say about a product.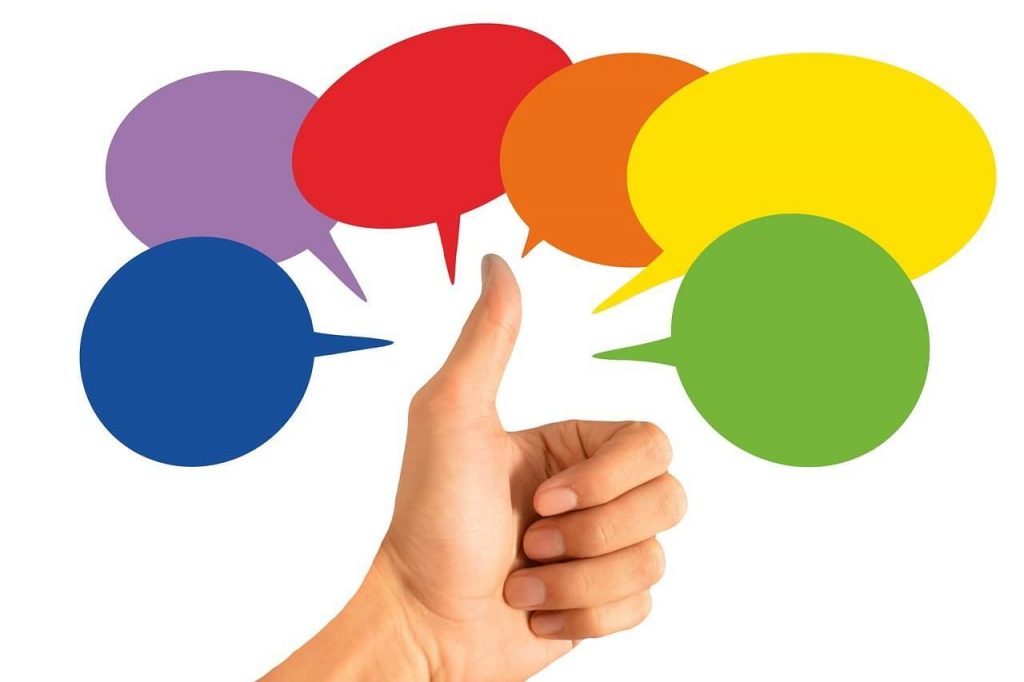 That's why Facebook page reviews are standing in the limelight when people make a purchase. If you can integrate and display Facebook page reviews on website, it will double the effect as the platform is now larger.
If you are excited to upgrade the reviews on your website, there are 18 Best Customer Reviews Apps Free & Paid 2020 for your reference!
Visible for non-Facebook users
If you only show the reviews on your Facebook page, chances are you are losing many people who are not on Facebook or who barely browse products or reviews on there.
Reviews are essential, sometimes a determinant to the buying process, so make sure you are showing reviews to your visitors everywhere possible. A website is the most informative place to learn about a product, so don't miss the chance to embed reviews on your website and raise the conversion!
Provide authentic experience and build trust
Reviews are the most authentic pieces of information about a product after use. Polished commercial ads sometimes can't beat the detailed reviews. Because they speak volumes on behalf of the users about what your future users will venture into. It is proof of your credibility for what you deliver.
If what a review has to say matches what you state on your website, customers will trust you and start to make a move. Now you have the chance to establish a life-long relationship with them and potentially get a new lead for your business.
A Facebook page reviews on website also can be a good content to keep visitors stay longer, browse more products and understand more about your services as a whole.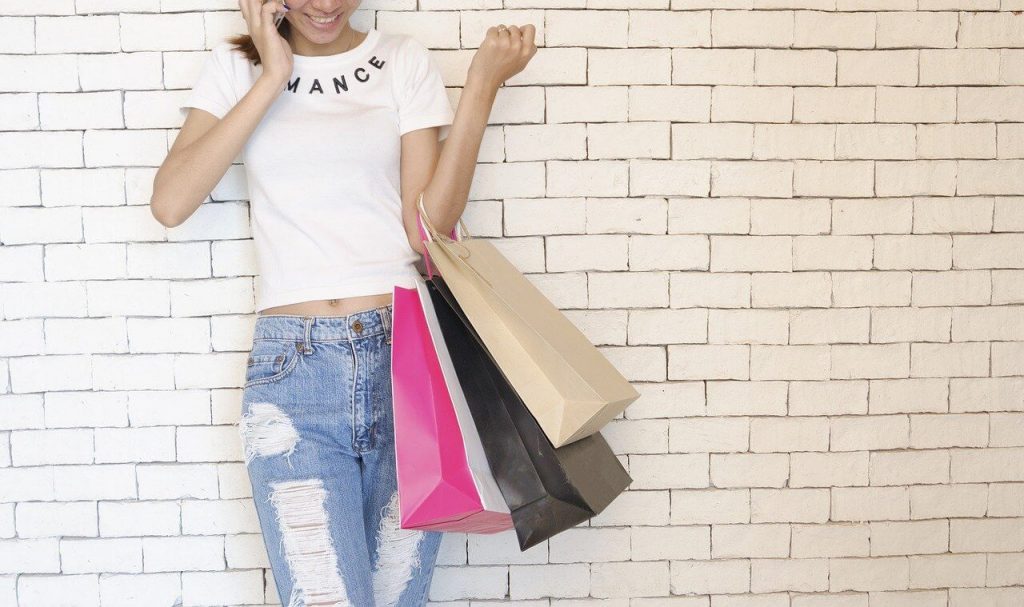 Note that negative reviews can affect your business and the products you are selling. But don't worry, here are 5 simple tips to deal with negative reviews!
From reviews to real money
Now you might be asking why you should display Facebook reviews on website while you can redirect them to your page? The answer is simple: Facebook is distracting.
A friend might pop up and say hi to your customers, a relevant ad can appear and steer them away from your page. It's risky.
Plus, people prefer something quick and easy-to-grab, so displaying Facebook page reviews on website can improve your user experience while leading them down to the funnel.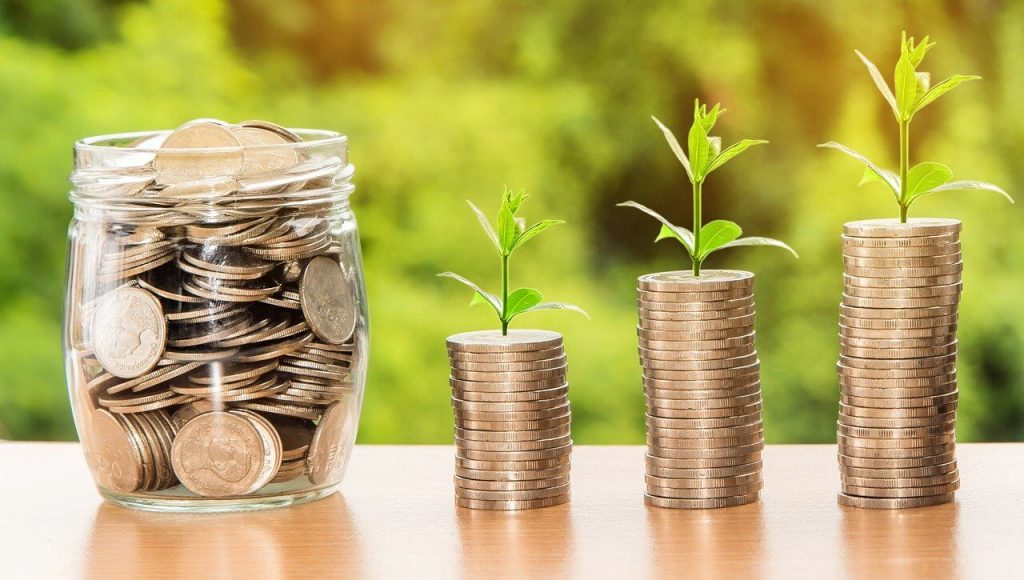 Reviews benefit SEO
Don't ever think that reviews are just for the sake of improving customer experience and building trust. It offers a lot more! Reviews have proven to be an essential part of your website rankings. Here is how:
Improve the density of your keywords

. Good or bad, a review is perceived as content on your website. It gives Google a shout about your products as a source of trustworthy information contributed by users.

Increase interaction on your websites

. By encouraging customers to leave a review and replying to them, your website is more interactive to Google. It can appear to be providing more fresh content on a regular basis thus, improve the ranking on the Search Engine Results Page (SERP).

Steal the spotlight on the local search result page.

Reviews are very important in local search. Whenever a user types a keyword on a search box, Google tends to display the most highly-ranked shops on the result pages. So if your websites or products get more reviews, it will more likely to be featured first.
>>>> Read more: 10 Best Magento 2 SEO Extensions Free & Paid 2020
Very easy to embed!
Integrating a Facebook function into a website can sound daunting, especially if you are not an IT geek. The fact is, it's super easy and can be done in just a blink of an eye, if not, in several clicks. It's not anything that is too technical to be done. We will show you how!
4 Steps to display Facebook page reviews on website
#1 Select "Reviews" on your Facebook page
First, go to your Facebook page as you usually do. On the left-hand side of the screen, you will see a sidebar with many small categories. Click on "Reviews."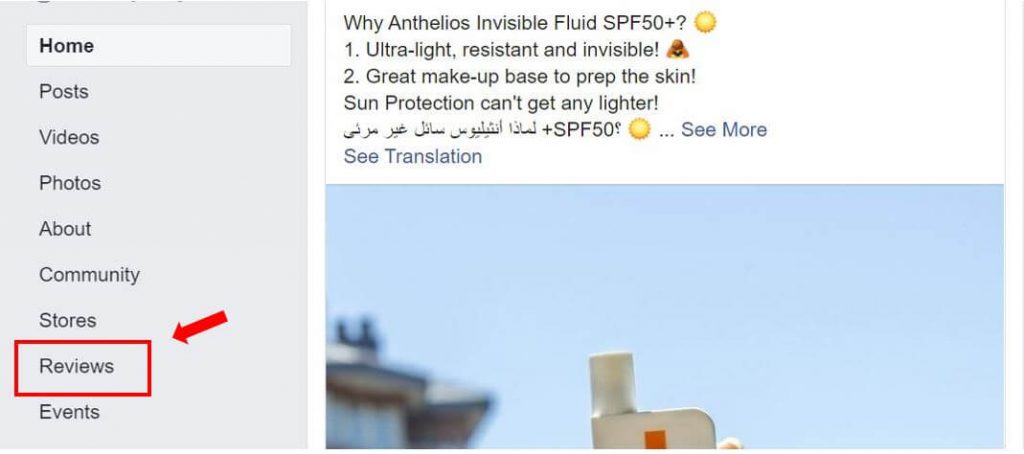 #2 Select a good review
When you click on reviews, a page of many reviews will show up. Pick a good one which is labeled with a start as below.
On the upper right-hand side of the review, you will see a 3 dot symbol, click on to it.

#3 Choose embed
Once you click on the 3 dots, a menu will drop down with several options. Click on "Embed".
If you can't see the "Embed" right on the menu, try clicking on "More options".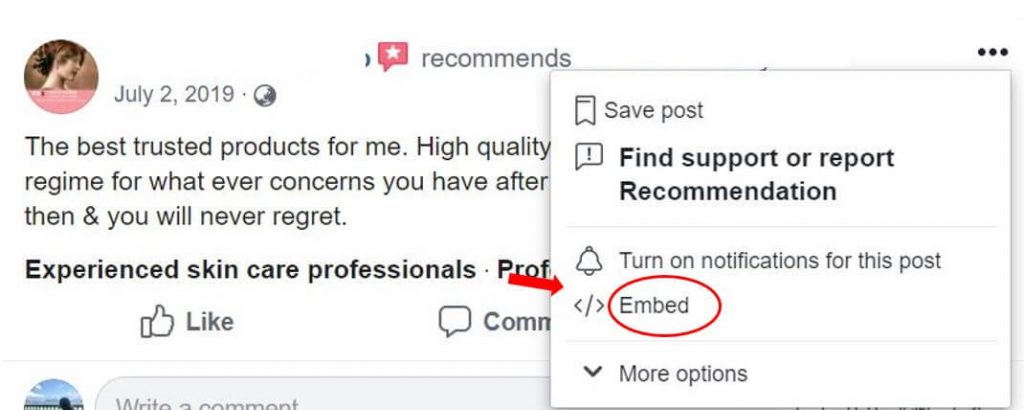 #4 Copy embed link and post on your website
After selecting "Embed" in the menu, a new window will popup with an embed link.
As instructed on the window, all you need to do now is copy and paste this code into your website.

Make sure you are not copying anything else after this step as you will lose the link and will have to start it all over again.
Then, go to your website and paste the link to the backend of your site. You can choose to locate Facebook reviews wherever you want as long as it is displayed properly and easy for buyers to read.
To display Facebook reviews on WordPress, you need to login to Facebook from your WordPress page and use support widgets, but it's all the same protocol, easy to implement even to non-tech people.
Final thoughts
With all the information provided, you can now understand the benefits to display Facebook reviews on websites and how to do it. Small steps with zero-cost can bring about a bigger revenue, and reviews play an integral part in that picture. Don't miss it!