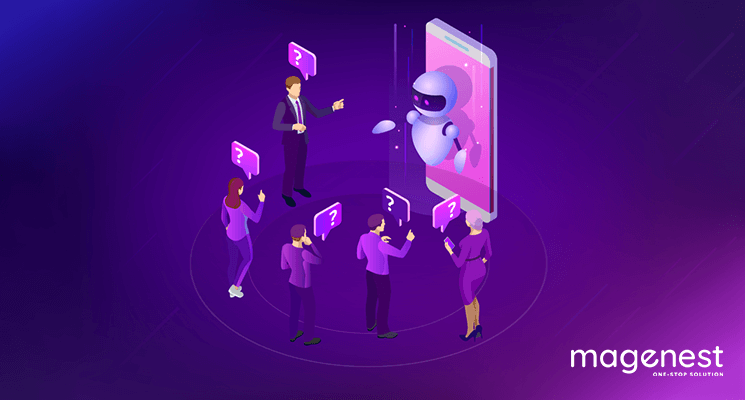 Increasing sales when you are an eCommerce brand is not easy, especially through social media. Nowadays, competition is more fierce than ever. How to separate yourself from the pack and stand out on this battlefield?
The answer is that you can win if you have the right weapon. Messenger bots can be the thing to help streamline your sales tactics, and thousands of marketers are now using them to reach more consumers.
Here are five ways to increase sales via Facebook Bot and help your business thrive once you use them in your strategy.
What is a Facebook "bot"?
A bot (abbreviated for "robot") is a computerized program that runs over the Internet. It is a generalized term used to define any software that automates a task.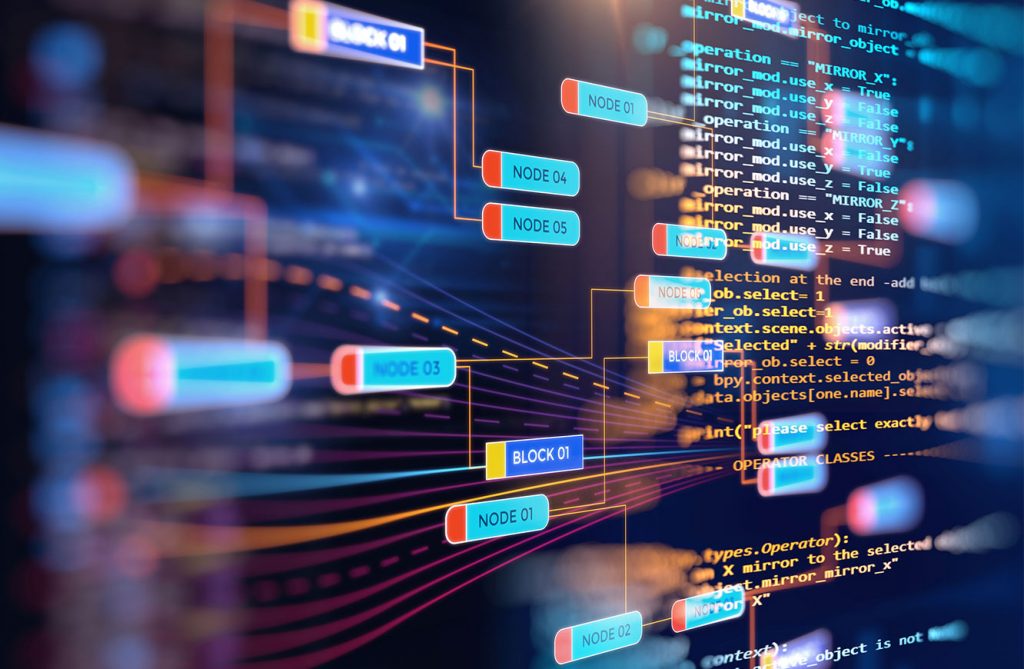 It is a type of artificial intelligence (AI). Some run automatically, while others only perform commands if they receive specific input. There are a variety of different bots, but some well-known examples include chat room bots, web crawlers, and malicious bots.
Chatbots were one of the earliest types of automated programs to be named "bots" and became widespread in the 1990s, with the surge of online chat rooms.
Facebook bot, in specific, chatbot, which is built into Facebook Messenger, automates conversation. What's distinctive about the bots you can develop on Facebook Messenger is that they've been created using Facebook's Wit.ai Bot Engine, which can convert natural language into structured data and get "cleverer and livelier" per interaction.
Should you build a Facebook bot for your company?
Facebook Messenger is one of the most famous messaging apps in the world. There are over 300,000 Facebook Messenger Chatbots working with more than 2.3 billion active users universally in the market today. Can say that Messenger has become a hotbed for eCommerce shop owners to connect with their customers.
Chatbot Messenger not only helps businesses strike up conversations with customers but also gathers information, makes recommendations, and tackles simple issues promptly.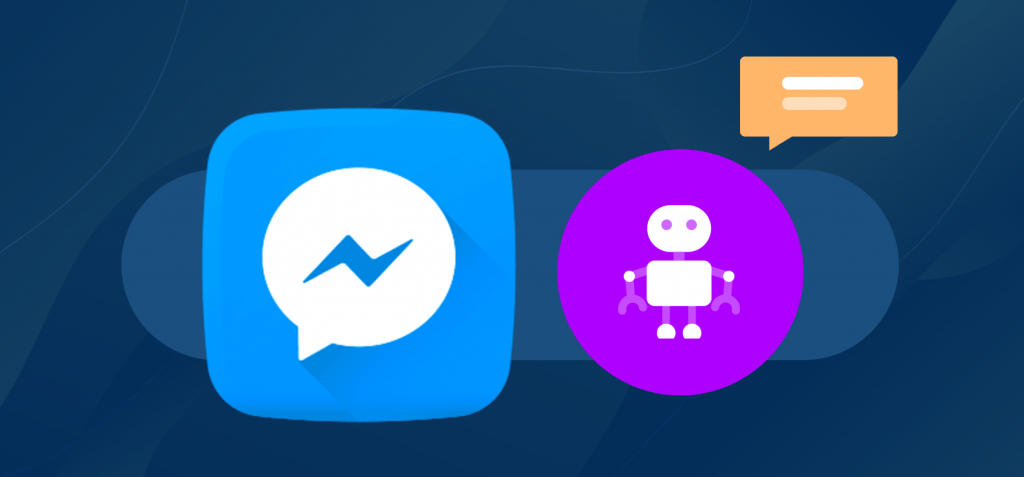 There's a gigantic benefit to being an early adopter in this place. Facebook bot will make it easier to improve sales and make your store more successful by letting you:
Chat with customers and support buying decisions.

Put an end to abandoned carts.

Deliver personalized broadcast messages.

Receive more repeated orders.

Win back customers.
Nevertheless, Facebook AI Chatbot demands a thoughtful and strategic plan to perfectly increase your sales. So, if you use the tactics discussed in the following article, you'll be able to achieve lower customer acquisition costs, higher repurchase rates, and healthy margins for your store.
What benefit does a Facebook bot bring to customers?
You are wondering whether our customers are benefited from this Chatbot messenger or this is only a one-way relationship? The answer is: absolutely yes!
Customers can easily find the products they are looking for without searching.

Customers can be guided through different categories and products

Based on each customer's behaviors and actions, they can obtain suitable recommendations.

Facilitate every process: contact information, payment, billing to save their time and money.

FB Messenger Chatbot

can follow-up with customers to see if they enjoyed your product, hence suggest additional products, or ask for product feedback.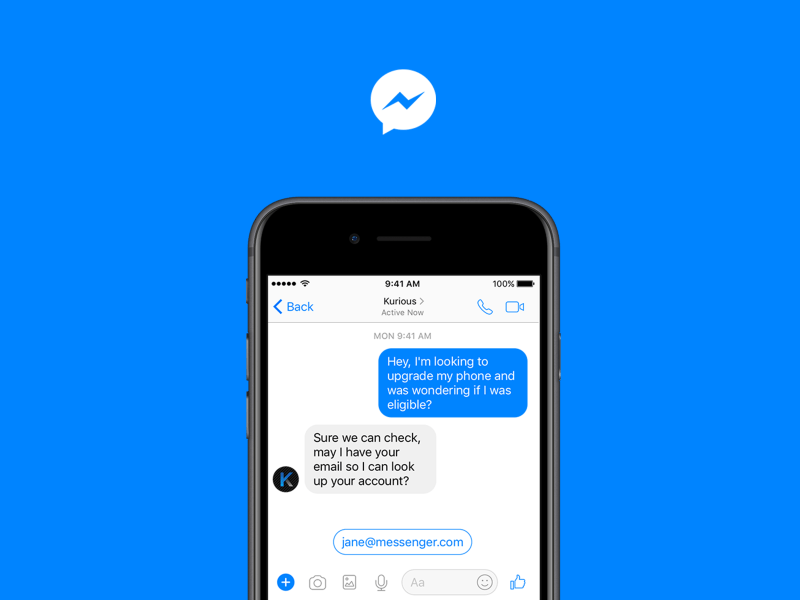 Some of the Facebook bots prefer to focus on performing simple and specific functions rather than drive conversations:
A scripted bot: focuses on speed and earning customer knowledge that guides them in search of a product. This type has the ability to build strong customer relationships, enhance loyalty, and convert leads to sales.
Intelligent bot:  use natural language to reply to user queries. These bots are "intelligent" and respond to customers with the most sensible and logical answer. 
5 Ways to take advantage of Facebook bot to boost sales
#1 Prompt action with coupons
Applying digital coupons in Facebook bot is an excellent way to incentivize customers to return to your shop — and remember your brand when they lack something.
Here are some results from researchers to get you motivated:
97% of consumers search for deals when they shop.

32% of shoppers favor getting coupons on their smartphones.

More than 30% of buyers redeem coupons within 24 hours.

By 2021, there will be 145.3 million users who use digital coupons.
Offering coupon codes in a sequence to earn loyalty, win back customers, create buzz around your brand, and draw new customers.
#2 Strike up Conversations from Comments
Monthly, there are over 5 billion comments left on Facebook Pages. Especially those who leave comments on a business page expect an answer asap in under 24 hours.
Facebook users are getting more and more active and engaged, that's why there's a lot of intense competition for their attention.
So why wait and waste 24 hours when you can chat with customers right away?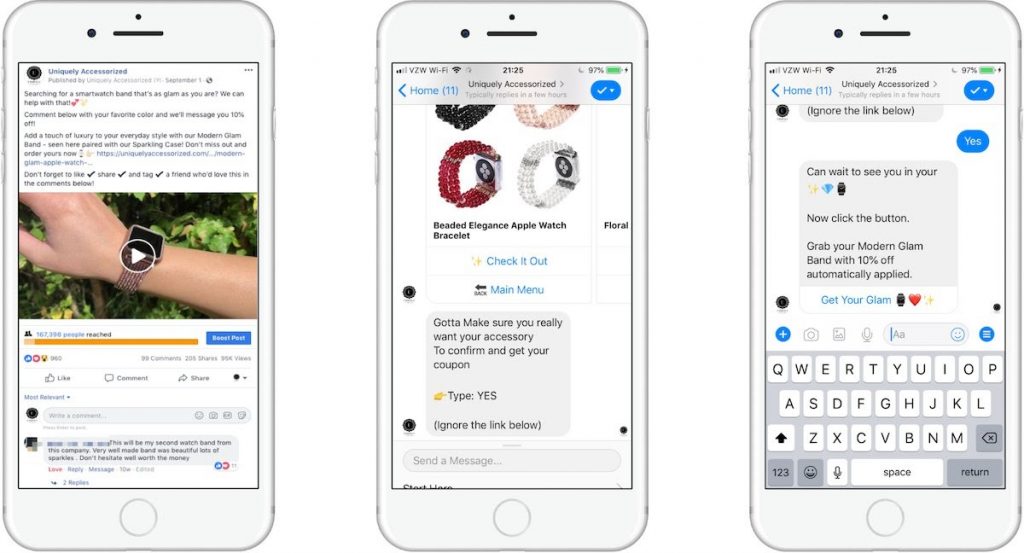 Here is the way:
You can start by classifying the context of the comment, whether they comment on a paid or organic post, to develop various sequences based on different contexts.
Once you've made a user chatting with your bot, grant them something that qualifies them as a lead. For example: offer a coupon, a small quiz to determine their taste, or suggest products based on whatever they commented on.
Later, you can proceed to build a relationship with them over time. It's an intriguing step that allows you to show more personalized products or services, blog posts, and more, depending on what you learn about them.
#3 Use Facebook Chatbot Extension for your website
Are you currently dealing with numerous customer queries in the queue but you cannot deal with them in time because of a lack of certain resources? That's when you need to find yourself an extension that can speed up the process and interact with customers better.
In this way, you can not only save your time but also prevent customers from finding competitors' brands.
If you own a Magento-based website, you can take a look at our Magento 2 Facebook Chatbot extension that allows merchants to build a chatbot within Facebook Messenger to engage customers by quick automated responses. It is a helpful tool to cut down support time efficiently and to support marketing campaigns with smart notifications right in the most famous messaging app.
Receive and reply to customer queries immediately through Facebook Messenger.

Generate unlimited messages to automatically clarify customer questions.

Display follow up messages based on keywords set by the admin.

Show category & product blocks in the chatbox.

Attach CTA buttons for each message.

Enable customers to request human support.

Send email notifications whenever there is a human support request.

Formulate a Persistent Menu for important actions.
Customers can directly add products to cart from Messenger.
#4 Support Customers with Product Guides
Why not utilize your chatbot and turn it into a "tour guide" of your latest products?
Customers don't always know where to go to get the information they want. Is this a drawback? No, actually it gives you a chance to start a conversation with them particularly when they need help.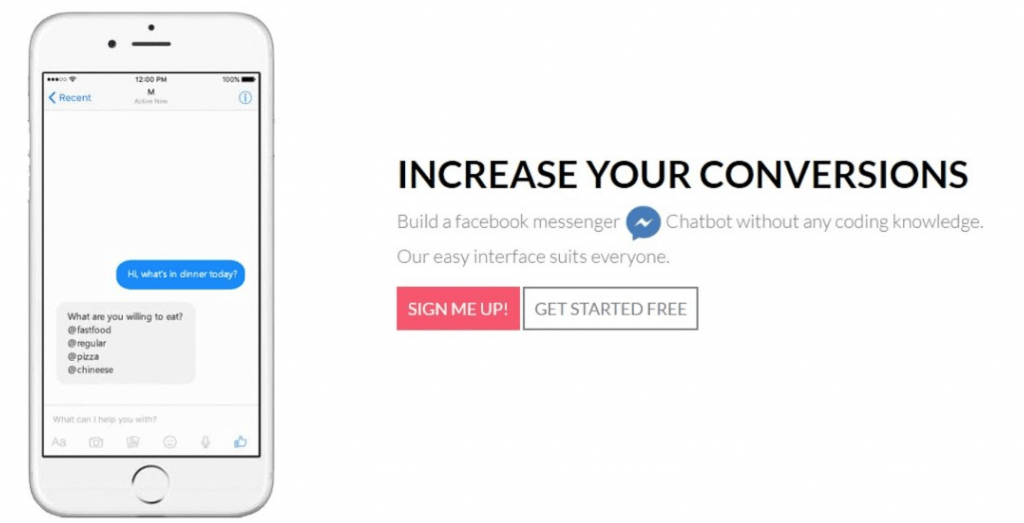 It's a simple way to drive sales you might miss out on because 83% of digital shoppers need help crafting an order and expect help in minutes. If they can't get help, they'll go to your competitors. That's right, you are not only diminishing any brand loyalty but also disrespecting customer lifetime value.
Through offering a help guide, you can deliver to customers the insight they need right away. That's bound to succeed in a sale and customer loyalty.
#5 Prevent Shopping Cart Abandonment
For an eCommerce store, every abandoned cart is a missed opportunity to make a sale. But did you know that about 75.4% of shoppers globally abandon their carts?
One study found that abandoned cart reminders sent by Messenger regain 13%-20% and generate 4x-10x more revenue, compared to email. That's why you should take advantage of it.
With Messenger bot, you can: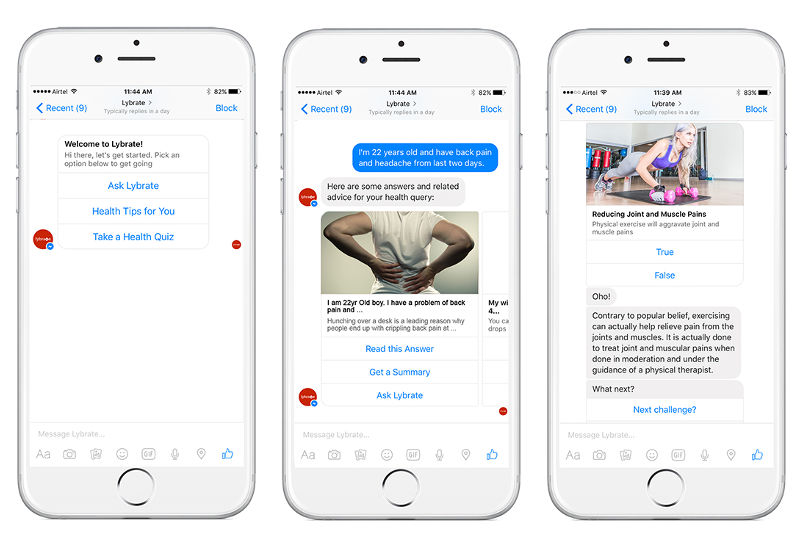 Reach higher open rates than email.

Get more people to click without leaving Messenger.

Provide customers a personal means of communicating with your brand. Moreover, maybe you can find out why they abandoned the cart and fix it.

Always order delivered — no spam or promotion folders.

Facebook AI chatbot

messages go straight to Messenger and are typically always seen by customers.
Final thoughts
As you can see, the benefits of using a Facebook bot are huge if you know how to do it right. You can improve sales, boost conversions, and generate ROI in your eCommerce store.
It is more than a digital salesperson, it also plays the roles of your support team and product sherpa for customers — which constitute an excellent asset to any business.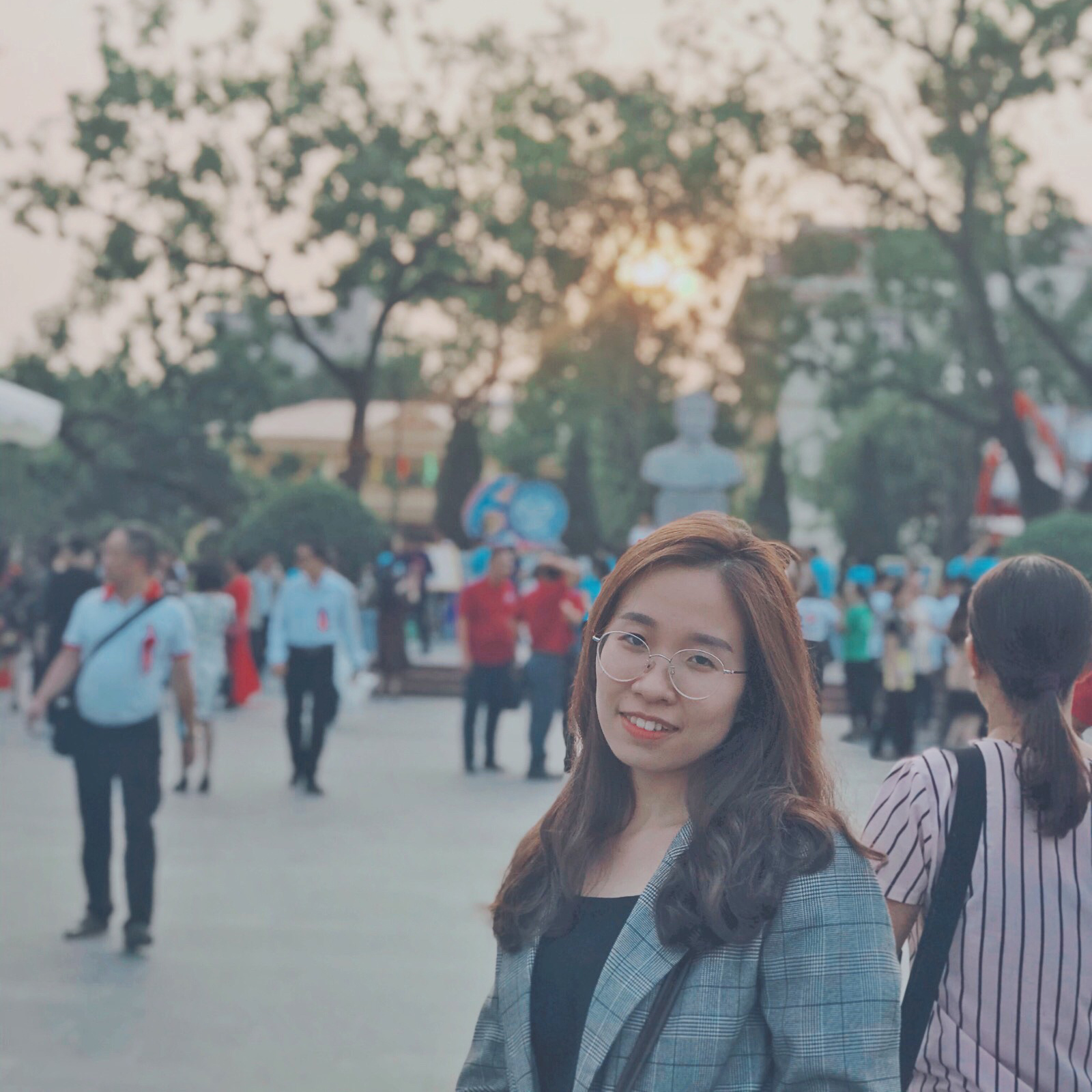 Marketing Executive | Content Manager