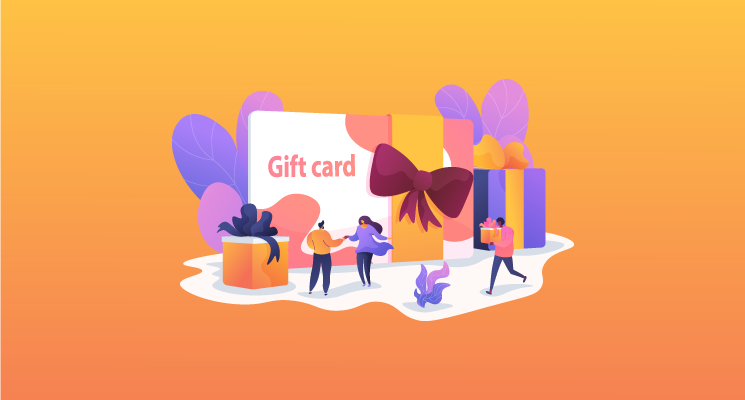 Following the coronavirus pandemic, the global economy has been rocked by a sharp drop in consumer spending, with small companies bearing the brunt of the pain the most severely
Businesses around the world are selling billions of dollars per year in gift cards, so what's holding you back? One of the quickest solutions is selling small business gift cards online. The gift card industry is only expected to keep growing, so now is your time to take action. In this blog, we'll help you launch gift cards for small businesses as soon as possible, we've put together a list of cheap and easy ways that you can consider to find the right one for your business
Let's started!
How Small Businesses benefit from selling gift cards
Gift cards are commonplace for merchants of all sizes, thanks to the increase in the number of gifting occasions and the growing popularity of the gifting culture. Here are some of the ways that accepting gift cards can help your business thrive.
Increased Revenue
Gift cards may increase your company's income in a variety of ways. The first way is through the selling of gift cards. Selling gift cards is a great strategy to refresh your income streams in your companies. You can collect the payment upfront and remove purchases from your stock when customers redeem their cards. This can be especially helpful in generating revenue during the coronavirus outbreak.
Boosting brand awareness
Anything that carries your company's name and logo helps to raise awareness of your brand. By using your own custom gift cards, you may introduce your company to a large number of new customers.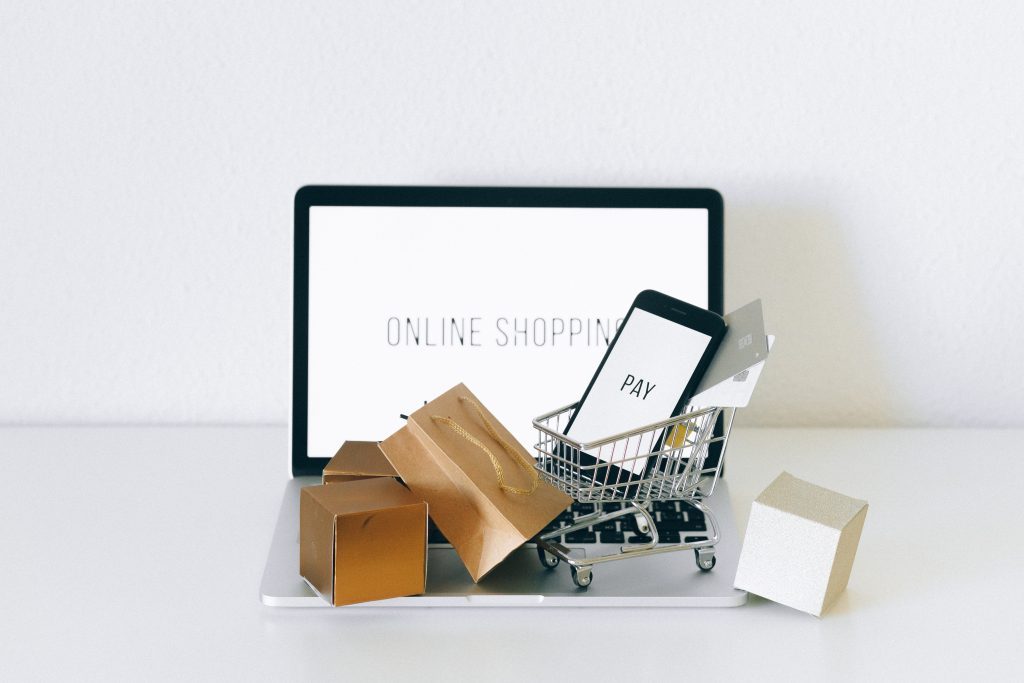 Moreover, Existing customers can send gift cards to a friend or family member who has never been to your business before and has no idea what you sell. It's a wonderful approach to encourage word-of-mouth marketing.
Encouraging customer loyalty
Customer loyalty and repeat purchases can be encouraged through using gift cards, especially for companies that provide holiday gift card promotions to their current consumers.
To redeem a gift card, a client must come back to your shop. There's a chance that customers will spend more than the value of the gift card, which means more money for your business
Gift cards improve cash flow
When compared to other forms of marketing, gift card programs have the potential to boost cash flow. There is a long lead time for traditional marketing techniques with a proven return on investment. Selling gift cards is a great way to make money before you even provide any goods or services.
Types of Gift Cards you can offer customers
There are several types of gift cards for small businesses. So now, let's review a few examples of the types of gift cards you can purchase to see what might be the best fit for your business.
Digital gift cards
This is the simplest way to use gift card functionality. Electronic or "eGift" cards allow customers to purchase gift cards online and send them to friends or use them on your website or in-store.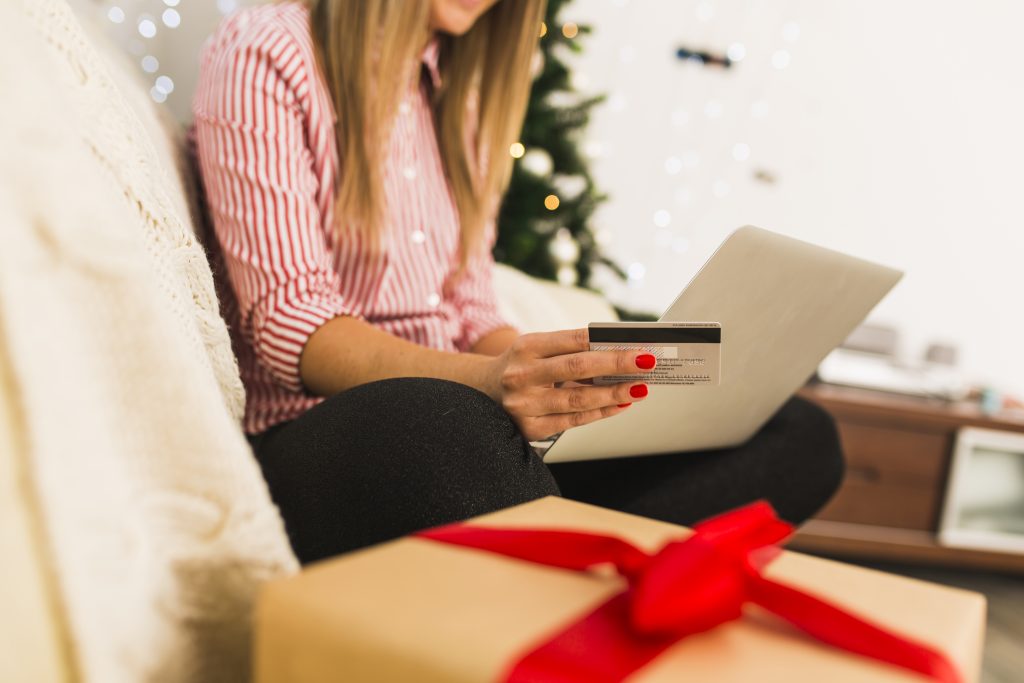 Some electronic gift cards include a numerical code that may be redeemed from your terminal, just like a conventional credit card transaction. In addition, some programs include a conventional barcode, a QR code (2D barcode), or even generated dynamic QR codes that can be scanned by your business's POS system from the customer's phone or printer.
If you don't have actual cards in your shop, you lose some of the branding benefits. However, you can't top the ease - or affordability. While eGift cards are free to create, traditional gift cards cost around $1 apiece.
Barcode gift cards
For those who prefer to use actual gift cards, consider using barcoded gift cards as a starting point. The client who uses a gift card with a barcode has a separate account. By using a barcode scanner, you may save and search for a customer's information through their account. When the amount on a gift card becomes zero, the recipient is generally given the opportunity to reload it. Today, Barcodes are becoming increasingly popular for membership or customer loyalty cards since they are easier to scan and do not necessitate as much data protection as other types of cards.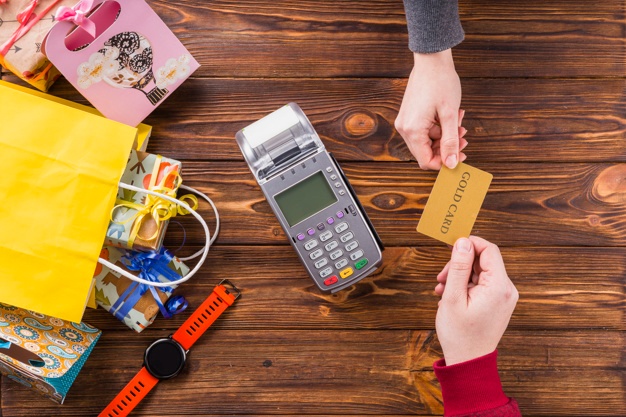 Barcode-encoded digital gift cards may be scanned with a smartphone or printed piece of paper. You can also utilize gift cards with QR codes, which can be scanned by a 2D barcode reader or a smartphone/iPad/tablet.
Magnetic-Stripe gift cards
The other option for physical cards is to have magnetic stripes. In fact, magnetic stripes are used more commonly than barcodes on physical gift cards due to their greater data security. As with any debit or credit card, these reloadable cards swipe through your terminal and the amount is automatically taken from the customer's account.
The main disadvantage of magnetic stripes is that if a card is kept in a wallet or purse for an extended period of time, the stripe may become worn and it may become difficult to locate the customer's information in your system. Nevertheless, Magnet-stripe gift cards are the most convenient and secure option for most physical gift cards for small businesses.
How to Create the Perfect Gift Cards for Small Businesses
The simplest way to create an online gift card program that integrates with your POS system is to go straight to the source: your POS system itself. The ability to create, promote, send and track gift cards directly through your POS system allows you to easily integrate your business website and POS system—you simply need to determine whether your provider offers this service and what additional costs, if any, are associated with using the service.
Below are just a few major POS systems that offer digital gift cards services that you can take into consideration.
Shopify
Retail system Shopify POS (Point of Sale) is a flexible and scalable system that sits at the confluence of eCommerce and iPad POS. Gift cards are also available through Shopify. Gift cards were previously available only to customers on higher-tier Shopify subscriptions. In response to the COVID-19 epidemic, Shopify gift cards are now accessible on all plans, including the most basic.
Gift cards from Shopify can be purchased and redeemed both in-store and online. QR codes may be used to create both physical and digital eGift cards. Other online platforms like Facebook and Pinterest, which use the Shopify checkout, let users redeem Shopify gift cards. Additionally, you can offer a complimentary gift card with a predetermined value to an existing client as a reward or promotional incentive.
Pricing ranges from $0.30 to $1.49 per card and is based on the quantity you purchase. If you choose to use digital cards, you'll pay Shopify's standard processing fee for each card sold.
Magento
The default functionality of Magento allows you to generate gift cards as items if your eCommerce website is Magento-based. Each gift card includes a unique code that can only be used once at checkout. In Magento, gift cards can be classified into three categories:
Virtual gift cards sent through email
Physical gift cards that can be delivered to the recipient
Combination of the Physical and Virtual
Despite the fact that Magento currently offers options for creating gift cards, the cards that users produce are rudimentary and unimaginative due to the lack of available templates. Since the market is currently flooded with attractively designed gift cards, such trivial gift cards will fail to capture the attention of customers. That's why we need to adopt new and useful extensions, to reach our most important objectives: attract more and more customers.

With Magento 2 Gift Card Plus, eCommerce stores can help customers save time on choosing gifts by providing them with personalizable gift cards. You will find it very useful because of a wide variety of necessary tools such as drag and drop design to entice customers to purchase gift cards.
Especially, Gift Card Plus for Magento 2 provided by Magenest enables customers to save time on choosing gifts by providing them with personalizable gift cards. Thank to this gift solution, you can both boost client retention and income from gift cards and other items throughout the holiday seasons like Christmas, New Year… You will find it very useful because of a wide variety of necessary tools such as drag and drop design to entice customers to purchase gift cards.
Square
Offering eGift cards through Square is free. Once you join up for this service, you can design your own gift cards or use one of Square's templates. Then you can add a gift card link to your website and social media pages so customers can purchase gift cards either for themselves or to send to another recipient through email.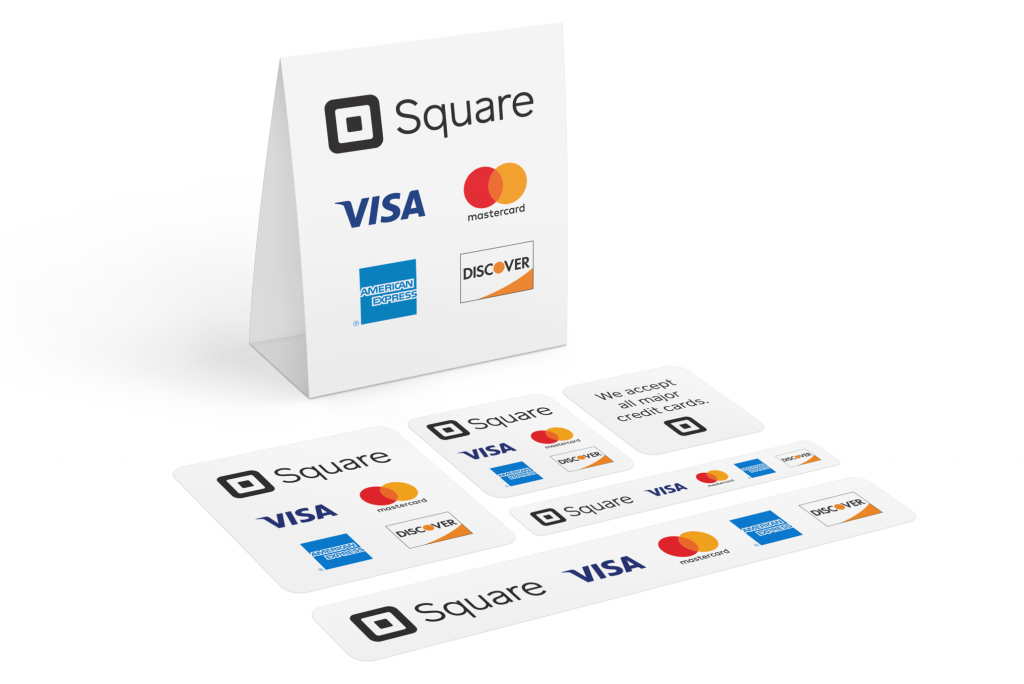 Gift cards can be redeemed in-store at any time, online through a Square online store, Square partners, or among other methods of redemption (including Magento). Their new Give and Get Local directory, which includes all companies that accept Square eGift cards, may also help customers locate your gift cards.
Each time a consumer purchases a gift card online, you'll pay a normal credit card processing charge of 2.9% + $0.30.
Lightspeed
Lightspeed Retail and Restaurant POS systems are equipped with the ability to take gift cards at no additional charge. Unfortunately, you will not be able to directly generate and purchase gift cards through Lightspeed. To obtain gift cards, you will need to purchase them from a third-party vendor. You can use any third-party supplier, but Lightspeed prefers Plastic Printers. One thing to keep in mind is that in order for gift card barcodes to be compatible with your POS, they must be printed following the EAN-13 or UPC-A standards. This gives you the freedom to compare pricing and create custom gift cards. You can also accept gift cards in Lightspeed Retail or Restaurant using integrations.
Clover
Clover POS makes use of its own custom-built iPad-like terminals and software. Additionally, Clover has a gift card system that is simple to connect with this POS system. Gift cards with magnetic stripes are available in a variety of denominations, as are eGift cards that your clients may save directly on their smartphones.
Clover Gift Cards allows you to create your own physical cards in a simple and quick way. You can select from more than 70 different designs or submit your own design. Based on the number of cards ordered, the price ranges from $1.00 to $1.25 for each card. Also available is integration with a variety of third-party gift card programs, including Loopz, GiftFly, LoyLap, and Factor4. However, Clover Gift Cards is a great option for businesses that want to sell and redeem digital gift cards from their POS rather than online.
ShopKeep
Shopkeep, another point-of-sale system, allows for the purchase of gift cards. Pricing is dependent on your package and the actual gift cards you pick, neither of which are listed on their website, therefore we are unable to provide you with clear pricing.
Because ShopKeep allows small business owners to purchase real gift cards, there may be a lag time while you wait for the cards to arrive. However, you may be able to sell gift certificates through pre-sale while you wait for the physical cards to arrive. Prices vary based on package and gift cards selected
In conclusion
Setting up gift cards for small businesses can be a great way to generate revenue during the COVID-19 pandemic. And at any time, Magenest Store will be here to support you, If you have any questions or need more information about the Gift Card Plus Magento 2 extension, Feel free to contact us and get the answer as fast as possible.